Smart contracts have been the key entities behind the development of decentralized applications and an ecosystem with other decentralized solutions. You can assume that smart contracts are the digital counterparts of real-world contracts implemented between different parties. The growing demand for smart contract auditing has increased the popularity of the best smart contract auditing companies for good reasons. 
Smart contract audits have emerged as an important part of quality assurance mechanisms for decentralized applications using smart contract-based protocols. As computer algorithms for automatic storage, control, and verification of data, smart contracts could address the fulfillment of important obligations agreed upon by parties in a contract. Smart contracts could offer the benefits of transparency, safety, and faster transaction finality. At the same time, users don't have to worry about any human errors in verifying transaction conditions, downtime, or commissions to intermediaries.
The unique concept of smart contracts strengthens the dApps ecosystem with many benefits for conducting transactions with limited human intervention. However, top smart contract auditing companies have been gaining momentum due to the need for smart contract audits. If you want to develop smart contract-based solutions, then you must learn about the importance of smart contracts. At the same time, you need to know the significance of smart contract audits and how you can choose smart contract audit companies. The following discussion serves you an outline of some of the popular smart contract auditing companies, along with their key traits. 
Curious to understand the complete smart contract development lifecycle? Join Yearly/Yearly+ Plan and get free access to the Smart Contracts Development Course Now!
What is the Importance of Smart Contract Audits?
Before an overview of smart contract audit companies, you might worry about the reason to worry about smart contract audits. The process of smart contract audits involves the analysis of smart contract code related to a specific blockchain project. The most popular smart contract auditing companies could help you evaluate the contract code, followed by drawing up reports about the findings from the assessment. 
Audits are a crucial requirement for avoiding any problems associated with discrepancies in the smart contract code after it has been deployed on a blockchain network. You could not introduce any changes in the smart contract code after deploying it, thereby imposing the burden of vulnerabilities in the code. 
The domain of DeFi has been growing consistently with the introduction of new protocols. At the same time, the audience for DeFi protocols has also been growing substantially in recent times. Smart contract audits work as a critical aspect in ensuring security for DeFi protocols against unwanted attacks. You should choose the best smart contract auditors to ensure careful assessment of smart contracts in DeFi protocols. With the help of smart contract audits, you can achieve two distinct objectives such as,
Build your identity as a certified blockchain expert with 101 Blockchains' Blockchain Certifications designed to provide enhanced career prospects.
The obvious reason to look for a smart contract auditing companies list would focus on security. Quality assurance for smart contracts would help in achieving security objectives through the identification of key issues. At the same time, it helps in ensuring that the smart contract employs necessary steps for resolving the bugs or problems which could risk the funds of users. You cannot verify that a protocol is completely free of risks, and auditors must conduct frequent in-depth reviews to unravel prominent issues. Remember that an audit never guarantees the safety of a smart contract from prominent vulnerabilities. 
The next favorable highlight for choosing top smart contract auditing companies would refer to improved trust. A credible and comprehensive audit process could help in developing trust in the protocol among the crypto community. At the same time, potential investors also consider audits as a helpful tool for confirming trust in protocols. Audits are not only important for new projects but also for implementing major upgrades. You can opt for a third-party auditor to implement major changes in smart contracts in production. 
The elements of security and trust could showcase the importance of choosing smart contract audit companies. You can also ensure that the developers working on the smart contract code can achieve continuous improvements. However, it is difficult to find out the ideal smart contract auditor for your specific needs. 
Want to become a Cryptocurrency expert? Enroll Now in Cryptocurrency Fundamentals Course
How Can You Select a Smart Contract Auditing Company?
The selection of auditing firms can be difficult, especially considering the assumption that all of them are equal. Therefore, you should check some essential traits required for verifying the effectiveness of smart contract audit companies.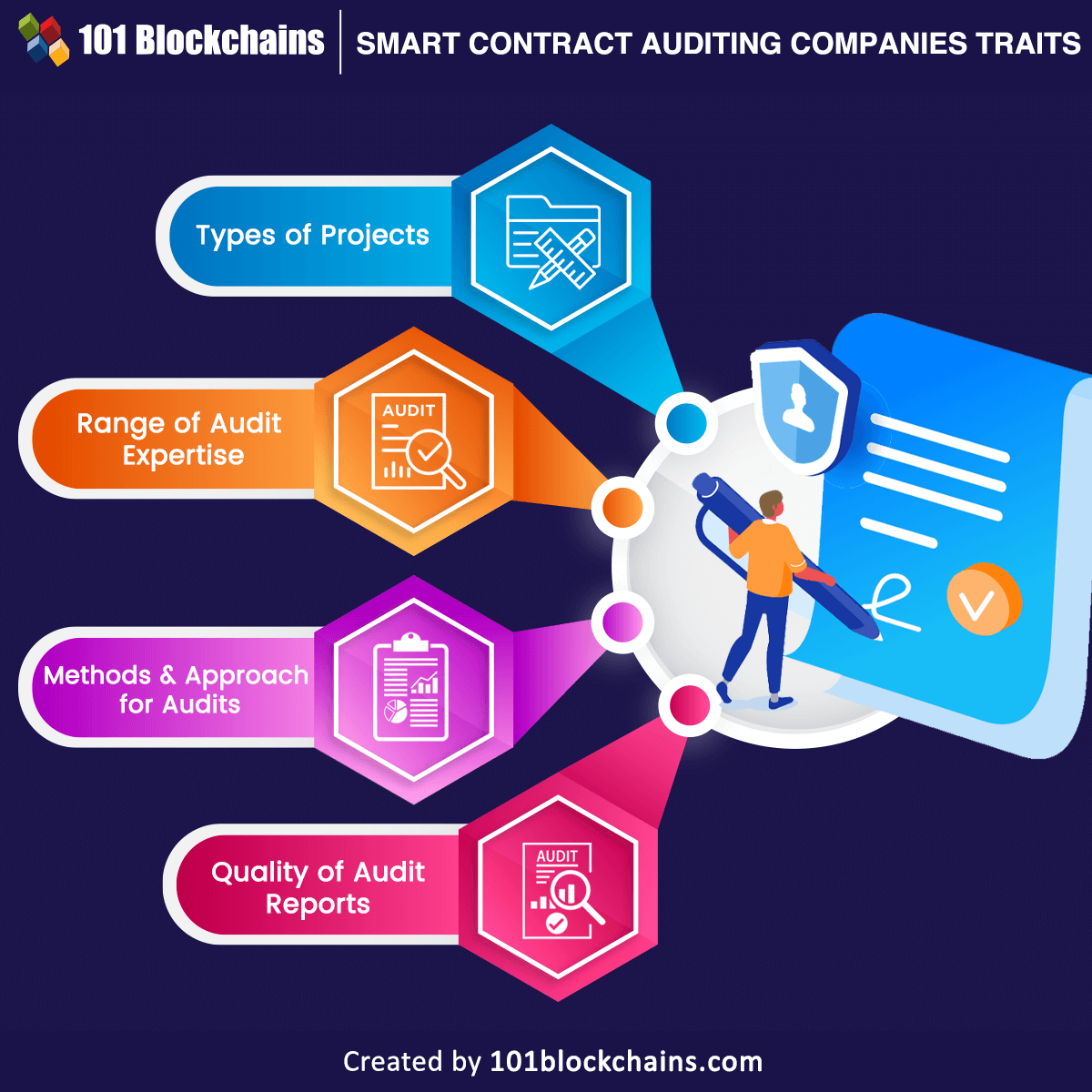 You can filter out the best smart contract auditing companies by looking at their portfolio. It is important to verify the portfolios of different projects or platforms which they have taken on in the past. The review of the auditor's portfolio could help you check whether any of the projects have been hacked or are subject to compromise in security. On top of it, the track record of the auditor could also help in identifying whether they are capable of addressing audit requirements for large projects. 
Another crucial aspect you should look for in a smart contract auditing companies list would refer to expertise. Generally, you can find auditors offering services for Ethereum contract audits. However, auditors with special skills for auditing projects on other blockchains such as Polygon, Solana, Avalanche, BNB, and Fantom are quite rare. The skills for auditing EVM-compatible chains come with the responsibility of dealing with different architectures. 
In addition, some of the other blockchain networks use other programming languages, such as Rust. Therefore, it is important to verify that the smart contract auditing company of your choice has the capability to address your smart contract audit needs. What if the audit company does not deal with protocols based on blockchains other than Ethereum? Use the company's portfolio to check whether they have conducted audits on protocols based on the blockchain of your choice.
Excited to learn the basic and advanced concepts of Ethereum technology? Enroll Now in The Complete Ethereum Technology Course
Methods and Approach for Audits
The next important highlight you need to check in the most popular smart contract auditing companies would refer to their approach and methodology. You must verify the type of methods and approaches followed by the audit firm. Try asking the auditing company about the workflow recommended for smart contract audits. 
The complexity of smart contract audit jobs can vary considerably, and you need to pick a company ready for any challenge. For example, detailed and comprehensive audits could require longer duration and additional costs alongside special efforts from auditors. Does the audit company have a clear workflow for your smart contract audit requirements? You would need an assured answer to such a question before you proceed with a smart contract audit company.
The effectiveness of the best smart contract auditors is also visible in the quality of their audit reports. The audit reports serve as detailed documentation for all the findings in the audit process. You can find prominent highlights in the project, such as identified issues, recommended solutions, and actions taken. The smart contract audit report features technical details, albeit in a structured and concise manner. 
Want to know the real-world examples of smart contracts and understand how you can use it for your business? Check the presentation Now on Examples Of Smart Contracts
Popular Smart Contract Auditing Companies for You
The factors for selecting smart contract audit companies showcase how you can choose the ideal pick on the basis of research. However, some of the top smart contract auditing companies would make your job easier by offering proven choices. Here are the top choices among the popular smart contract auditing companies you can try for your blockchain project.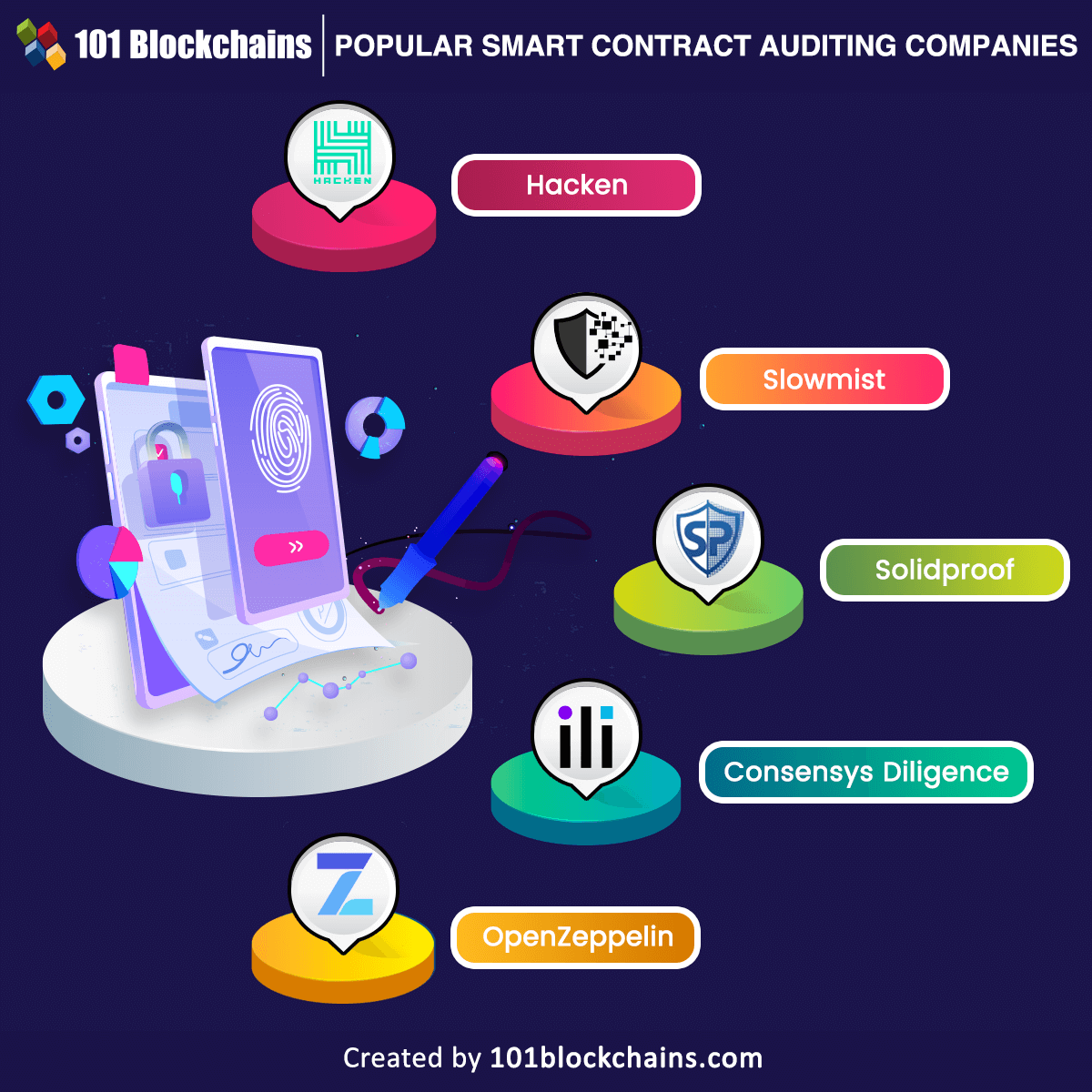 1. Hacken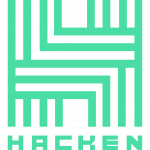 The first entry among the list of smart contract auditing companies would refer to Hacken. It has successfully worked on more than 700 projects with popular clients such as Avalanche and FTX. Hacken supports Ethereum as well as Solana, Avalanche, Polygon, and other EVM chains. 
The leading cybersecurity consulting firm has been developed by blockchain security professionals with a focus on empowering the ethical hacker community. Hacken is one of the best smart contract auditing companies, which has worked on nurturing and building the ecosystem of blockchain security. In addition, it has introduced many new products for ensuring smart contract security. 
Apart from blockchain security consulting services, Hacken could offer multiple security services for clients. Some of the notable services include coordination among bug bounty initiatives, web or mobile penetration testing, and vulnerability assessments. At the same time, you must also note that two of the protocols audited by Hacken were subject to security lapses. 
The platforms landed with losses of around $8.5 million. On the other hand, Hacken managed to recover around 75% of user funds lost in the flash loan scam on Warp Finance. Following the security incidents, Hacken introduced prominent changes in its audit methodology for uncovering possibilities of flash loan attacks.
Curious to learn about blockchain implementation and strategy for managing your blockchain projects? Enroll Now in Blockchain Technology – Implementation And Strategy Course!
2. Slowmist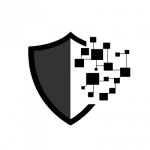 The second entry in the smart contract auditing companies list would refer to Slowmist, a blockchain security firm developed in 2018. One of the formidable strengths of Slowmist refers to the experience of the team in network security and blockchain projects. Slowmist has specialized in smart contract security audits alongside many other security-related products and services. 
For example, Slowmist Hacked, MistTrack, and Vulpush. On top of it, Slowmist has entered into collaboration with multiple international and domestic security agencies. For example, MistTrack can help in monitoring the transfer of stolen assets. Interestingly, MistTrack has successfully served more than 60 customers helping them recover around $1 billion from stolen assets. 
3. Solidproof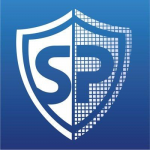 The list of smart contract auditing companies also features Solidproof, a credible German smart contract audit firm. It utilizes manual as well as automated approaches for the evaluation of smart contracts to identify vulnerabilities. After completion of the audit process, Solidproof can serve as an audit report for the classification of the vulnerabilities. 
As one of the best smart contract auditors, Solidproof offers KYC checks for DeFi projects, with an outline of customer identities and an evaluation of the type of their activities. The KYC checks with Solidproof also ensure that DeFi users have legitimate sources for procuring assets. 
Another crucial highlight of Solidproof refers to how they work in collaboration with the development team. Therefore, the smart contract audit company can offer better and more reliable options for mitigating risks identified in the audit report. Solidproof has successfully conducted more than 500 smart contract audits within the course of one year, thereby proving its efficiency.
Want to learn and understand the scope and purpose of DeFi? Enroll Now in Introduction to DeFi- Decentralized Finance Course
4. Consensys Diligence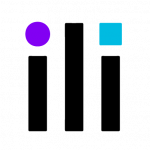 Consensys is a common name in the blockchain and crypto community, with a specific emphasis on the development of new dApps on Ethereum. It has come up with a cybersecurity solution in the form of Consensys Diligence, which serves as a security analysis tool for performing a comprehensive smart contract analysis. 
Consensys Diligence serves as one of the top smart contract auditing companies for ensuring the readiness and security of Ethereum dApps. The audit company has worked on more than 100 projects with the support of experienced auditors and security analysis tools. Some of the notable names in the clientele of Consensys Diligence include Uniswap, 0x, Balancer, and Aave. You can also explore other services, such as Fuzzing and Scribble, for empowering smart contract audits. 
5. OpenZeppelin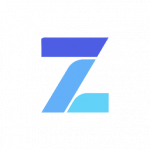 The final addition among the top players in smart contract auditing companies would refer to OpenZeppelin. It is a popular cybersecurity technology and services provider company, popular for the development of Solidity libraries referred to as OpenZeppelin Contracts. As one of the most popular smart contract auditing companies, OpenZeppelin has successfully safeguarded assets valued at over $10 billion. 
It has worked on many notable projects such as Aave, Compound, Coinbase, and the Ethereum Foundation. Another interesting highlight of OpenZeppelin refers to the introduction of a new approach for identifying smart contract vulnerabilities through gamification. On top of it, OpenZeppelin also offers free services like "Defender", which can support the automaton of smart contract administration.
Want to get an in-depth understanding of Solidity concepts? Join Yearly/Yearly+ Plan and get free access to Solidity Fundamentals Course Now!
Final Words 
The outline of the best smart contract auditing companies shows that you can expect plausible benefits for smart contract security. Audits could help developers in avoiding unwanted vulnerabilities alongside ensuring safety from additional costs. On top of it, new DeFi projects and other dApps based on smart contracts cannot risk their reputation to security lapses. 
Therefore, smart contract audit companies are more of a necessity for projects in the blockchain and crypto space. At the same time, you should also verify the effectiveness of an auditing firm before making the final choice. Find the details of other top smart contract audit firms and take your pick now.
*Disclaimer: The article should not be taken as, and is not intended to provide any investment advice. Claims made in this article do not constitute investment advice and should not be taken as such. 101 Blockchains shall not be responsible for any loss sustained by any person who relies on this article. Do your own research!