Continuing Professional Development Certification
101 Blockchains has recently achieved recognition from the Continuing Professional Development Certification Service.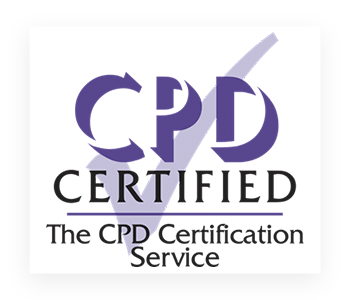 The foremost strategic priority for any web3 and blockchain professional is continuous skill development. If you seek the best opportunities for Continuing Professional Development, the certification programs on 101 Blockchains are the best option for you thanks to their CPD accreditation. The CPD accreditation proves that you have the most relevant skills required for the web3 job market.
CPD is one of the vital aspects that drive the progress of an individual's career. It also introduces plausible benefits for organizations and employers seeking professionals with blockchain expertise. CPD ensures the value of updated skills and knowledge for everyone and serves as a strategic priority in career development. CPD-certified courses and certifications help professionals prove their commitment to continuously developing their professional skills by taking on approved courses. 
The CPD accreditation for our certification programs also guarantees compliance with the industry standards for continuous professional development. According to the CPD, the accreditation guidelines focus on ensuring professional development in alignment with industry standards. The guidelines also emphasize the need for purposeful and educational value in professional development.
Benefits for Learners
The CPD Certified Program introduces many significant value propositions to our web3 and blockchain certifications. Here are some of the notable benefits for learners with our new accreditation feature.
Better Standards
The foremost benefit of choosing a Continuing Professional Development-accredited program refers to the assurance of better standards. Certification courses must follow some complex standards to become eligible for accreditation, thereby ensuring a better quality of learning materials.
Reduced Risks
The Continuing Professional Development certification proves that we are open to a critical evaluation of our web3 and blockchain certification programs. As a matter of fact, the accreditation serves as a quality control mechanism for our certifications to ensure limited risks of misinformation or loss of credibility.
Marketable Appeal
One of the prominent aspects of accredited web3 and blockchain certification programs would refer to their visibility. Individuals with accredited certifications can be identified as valuable assets for their workplace. At the same time, certified professionals have an additional edge in the job market.
Benefits for Employers
Employers can also make the most of our CPD-accredited certification programs to ensure the inclusion of skilled blockchain and web3 professionals in their organizations. The accreditations can ensure that the skills levels of certified candidates are consistently high and relevant. With the help of the CPD-certified program, employers can explore new opportunities to drive workforce engagement and show their general dedication to employees. In addition, CPD accreditation also empowers employees to learn and share best practices. At the same time, an accredited certification program can also boost the productivity of staff alongside staff morale.
Credits for CPD Accreditation
Our accredited blockchain and web3 certification programs also help learners who have to document their Continuing Professional Development activities, as required by employers or professional organizations.
Dedication to Consistent Learning and Career Development
Consistent professional development is one of the vital imperatives for professionals involved in long-term career development. As a result, they can discover a clear outline that will help them achieve success through their existing roles alongside moving towards future roles.
The accredited blockchain training programs by 101 Blockchains will help you showcase your dedication to web3 while enjoying the benefits of quality education.
Frequently Asked Questions