With all the buzz about metaverse, are you planning to invest in metaverse tokens? Here we bring top metaverse tokens for you to invest in.
Cryptocurrencies have been in the news every day for the last few years for different reasons. In some instances, the discussions on fluctuations in value of cryptocurrencies have made headlines. Most recently, celebrities, art auctioneers, and athletes have shown active interest in blockchain-based NFTs. At the same time, play-to-earn games have been transforming the dynamics in the gaming economy. 
For example, Axie Infinity has gained formidable popularity during the COVID-19 lockdown. It offered an alternative for daily income to unemployed people in the Philippines. On the other hand, the talks about a metaverse have also invited attention to the top metaverse tokens recently. They have been rising above popular crypto tokens in popularity. 
The different concerns about investing in metaverse tokens have a huge impact on the prospects for adoption of the metaverse. You need to note the fact that Facebook rebranded to Meta because it sees massive potential in the metaverse. As the virtual world slowly inches its way towards reality, it is reasonable to wonder about prospects with metaverse tokens. 
Now, anyone would ask the question, "what are metaverse tokens?" and also reflect on the possibilities for using them. With the metaverse creating ripples throughout the crypto industry, it is highly crucial to know more about metaverse tokens. The following discussion offers you a detailed overview of the five best metaverse tokens right now. 
Aspiring to Become a Certified Metaverse Expert? Enroll in Certified Metaverse Professional (CMP) Certification Course Now!
What Are Metaverse Tokens?
The first thing you would look for in a discussion about metaverse tokens to invest in is their definition. What are these tokens? Are they different from your usual crypto tokens? To understand the meaning of metaverse tokens, you have to understand the basic meaning of the metaverse first. Let us think of the common definition for the metaverse, i.e., a digital world much like our real world. 
The metaverse would include virtual worlds where you can work, play games and watch movies and TV shows with friends. You can also attend concerts as well as visit art galleries. There are endless possibilities to what you can do with the metaverse. However, you would definitely need some form of cryptocurrency for facilitating payments, and this is where you would need metaverse tokens. 
One can define metaverse tokens as the unit of virtual currency you can use for making digital transactions in the metaverse. You can also think of metaverse tokens as the native tokens of the metaverse space you choose to invest in.  
Majority of the entries in a metaverse tokens list would include tokens that you can spend only in the concerned metaverse. You can find such metaverse tokens only through the in-game store of the virtual universe. On the other hand, you can also find metaverse tokens on different exchanges such as Binance, Coinbase, and WazirX. 
Want to get an in-depth understanding of metaverse concepts? Enroll in Metaverse Fundamentals Course Now!
Is It Reasonable to Invest in Metaverse Tokens?    
Another prominent concern associated with selection of top metaverse coins is the feasibility of investments in metaverse tokens. The rise in cryptocurrency adoption alongside the emerging use cases of NFTs and DeFi have prompted a new revolution in the world of tech. Not only Bitcoin but many other smaller tokens have also grown exponentially with favorable prospects for transforming the financial world. 
For example, a prominent metaverse project, "The Sandbox," allows users to create and exercise ownership over their gaming experiences. In addition, users also have the opportunity to monetize their gaming experiences on the Ethereum blockchain by leveraging SAND. Other examples of metaverse spaces such as Decentraland and Axie Infinity also showcase how users can use the native metaverse tokens.     
The doubts regarding the performance of the top metaverse tokens in the future also create apprehensions for adoption of metaverse. You can find an assuring response for your doubts with examples of big companies like Facebook, Nvidia, Microsoft, Epic Games, and Apple joining in the efforts for developing the metaverse. 
Most recently, Solana Ventures and FTX entered into a collaboration with Lightspeed Venture Partners for an investment of $100 million in companies working on development of a gaming metaverse. All these factors definitely resolve some of your apprehensions before going through a metaverse tokens list to discover the right picks. 
Want to learn Metaverse concepts quickly? Check out Now Metaverse Flashcards and Metaverse FAQs
List of Top 5 Metaverse Tokens
The metaverse is developing, and it may take another five to ten years before we actually witness it in its complete glory. The pace of development and innovation in the domain of crypto gaming has improved profoundly with the arrival of metaverse. To participate in the metaverse, you need metaverse tokens, and considering the economic potential associated with the best metaverse tokens, it is important to find suitable choices. Here is an overview of the renowned metaverse tokens, which are favorable picks for anyone interested in diving into the metaverse.
Watch This Video To Know About Top 5 Metaverse Tokens Right Now!
1. AXS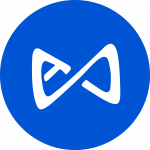 The most commonly highlighted name in discussions about the metaverse would be Axie Infinity. It is a play-to-earn game and the native token of Axie Infinity, AXS, was one of the top cryptocurrencies with the highest performance in 2021. The impressive gains of more than 24,000% might seem unreal for one of the trusted metaverse tokens to invest in. However, the unprecedented success of Axie Infinity has also spurred many new games along similar lines. Players could breed and raise unique digital creatures known as Axies in the game. Interestingly, players can also compete with other Axies and sell them in the marketplace. 
The reputation of AXS as one of the top metaverse coins largely comes from the fact that Axie Infinity is a play-to-earn game. Players could earn crypto rewards for their activities in the game, which they could trade outside the game. People have made the most of the in-game rewards in Axie Infinity for compensating their economic issues due to the COVID-19 lockdown. 
2. SAND

Another top entry in a metaverse tokens list would obviously bring the native token of The Sandbox, i.e., SAND, into the discussion. Experts have stated that with the right results, The Sandbox can easily overpower Axie Infinity in value of market capitalization. The Sandbox would primarily rely on utility of value with a user-oriented virtual world, in alignment with formidable emphasis on decentralization. You can find an independent user-generated content ecosystem on The Sandbox alongside a gaming platform and NFT marketplace. 
Users can create and develop unique games in the metaverse with The Sandbox by using the SAND tokens. In addition, SAND is also one of the best metaverse tokens which can help you purchase virtual real estate. Furthermore, it can also serve as a reliable instrument for accessing immersive and enhanced online experiences in the metaverse. Furthermore, SAND tokens are also useful for governance, platform access, core foundations, and stake in the platform. 
Want to know more about NFT? Enroll Now: NFT Fundamentals Course
3. BLOK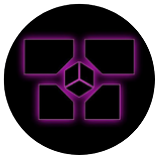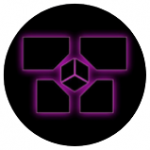 The next promising choice among metaverse tokens to invest in would be BLOK, the native token of Bloktopia. It is comparatively new in comparison to other metaverse tokens in this list. However, it has been successful in garnering the attention of many top-tier investors alongside popular crypto exchanges. Powered by the Polygon network, Bloktopia is an interesting metaverse project, which has helped crypto exchanges such as Coinmarketcap and KuCoin launch virtual offices in the metaverse. 
The platform leverages a high-end real-time 3D creation engine for creating exceptional visual effects by using VR. Like many other metaverse spaces, Bloktopia presents a marketplace where users can purchase BLOK real estate through NFTs. Furthermore, the utility of BLOK tokens finds considerable improvements with the staking program of Bloktopia, offering almost 60% in terms of annual yield.
Build your identity as a certified blockchain expert with 101 Blockchains' Blockchain Certifications designed to provide enhanced career prospects.
4. Enjin Coin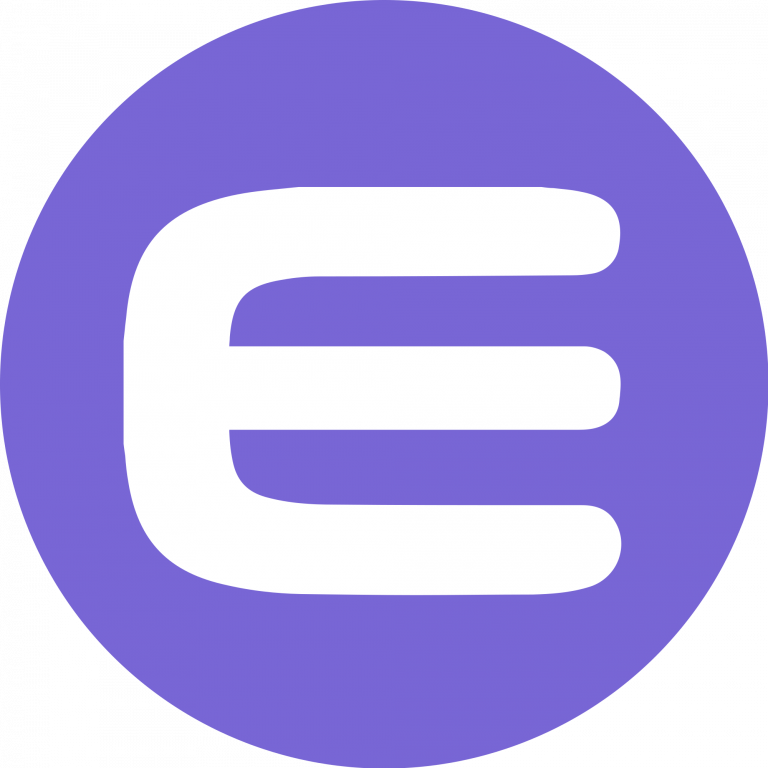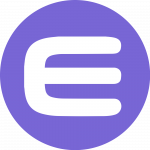 Enjin Coin or ENJ is another top name in a metaverse tokens list for the unique ability to create NFTs. Non-fungible tokens have skyrocketed in popularity recently alongside serving an important role in virtual worlds such as Axie Infinity and The Sandbox. The feasibility of Enjin Coin or ENJ as one of the top metaverse tokens is evident in the possibilities for integrating Enjin with different gaming platforms. As the scope for NFTs in the metaverse is considerably promising, ENJ can definitely be one of the top choices for investing in metaverse tokens.
5. MANA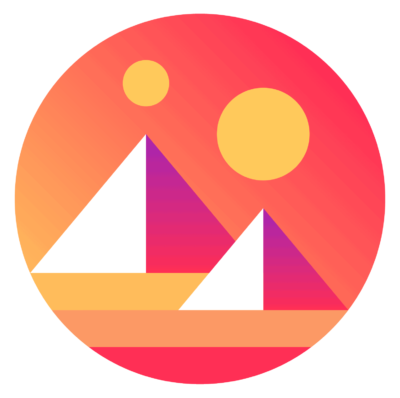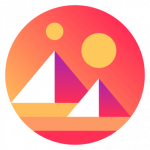 The final and easily one of the best metaverse tokens for investing in is MANA. MANA is the native token of the 3D virtual reality platform, Decentraland, which you can access easily. The MANA token is useful for players who want to purchase, own and develop specific portions of virtual real estate. You can find different tools in Decentraland for creating the desired spaces and artwork alongside other illustrations. 
Decentraland has also become a favorable choice for conducting events such as parties, poker games, and even music festivals. In a recent auction on Decentraland, virtual real estate fetched sales worth more than $2.4 million. So, one can surely expect that the growing popularity of Decentraland and the $6.8 billion market cap could foster growth in the value of MANA. 
Want to become a certified blockchain expert? Enroll in Certified Enterprise Blockchain Professional (CEBP) course now and learn blockchain in detail!
Final Words
On a final note, it is important to note that all the top metaverse tokens are in the virtual world. Before the NFT games we have today, multiplayer games had created their own virtual worlds where players could create and trade in-game collectibles and items. Many trends in the world of technology have exploded and faded away into oblivion. 
Therefore, you should tread carefully when trying your luck with metaverse tokens. A detailed understanding and what it is capable of can give you a favorable impression of the significance of metaverse tokens. Subsequently, you can identify the suitable metaverse tokens which can grow in the future on the grounds of their utility and other factors. Learn more about the metaverse now to maximize your profits with the metaverse! 
*Disclaimer: The article should not be taken as, and is not intended to provide any investment advice. Claims made in this article do not constitute investment advice and should not be taken as such. 101 Blockchains shall not be responsible for any loss sustained by any person who relies on this article. Do your own research!