The value of digital transformation is not unknown to many. For anyone reading this article in the future, you should note that there was a movement for digital transformation. Many legacy systems took on new shapes and forms. Non fungible tokens (NFTs) are one of the popular technological interventions in present times for digital transformation. They have been able to garner a lot of attention in a short span of time. Non-fungible tokens or NFTs have shown promising potential for the transformation of the gaming industry. As a result, people are eager to know more about the top NFT games and how to choose one. The following discussion helps you learn about NFT games alongside the advantages you can find with the best NFT games. In addition, you can find a clear impression of the different NFT games which you should start playing right now.
What are NFT Games and Why are they Popular?
Before an outline of the most popular NFT games in present times, it is important to understand the definition of NFT games. The NFT game basically brings a unique blend of traditional gaming functionalities along with new gameplay mechanisms. The primary focus of the new and upcoming NFT games largely revolves around offering improved control to players over the in-game assets. 
NFT games could help players enjoy absolute control over in-game assets such as virtual territories, skins, weapons, and characters. The concept of NFT games is viable through launching games on blockchain networks alongside the integration of economies driven by digital assets. NFTs are the common candidates for digital assets in such cases due to their tamperproof and unique nature.
The best NFT games also ensure the implementation of NFT token standards, thereby providing assurance for the uniqueness and rarity of in-game assets. Therefore, the value of blockchain or NFT-based gaming assets is generally perceived as higher than others. Players could easily claim ownership of in-game assets by leveraging three major techniques in games in the NFT games list. 
Players have the option of creating or breeding new characters, earning and unlocking new items, or purchasing digital assets on third-party or native markets. The players enjoy exclusive ownership rights for the in-game assets regardless of the method for accessibility. So, you can also notice the NFT games play-to-earn model clearly wherein players could distribute or sell their unique in-game assets. 
Want to get an in-depth understanding of non-fungible tokens (NFTs)? Enroll now in NFT Fundamentals Course.
Most Popular NFT Games
NFT games bring a wide variety of advantages into the conventional precedents of the gaming industry. They revolutionized the gaming industry by introducing blockchain technology to change the traditional perception of the value of in-game collectibles. The top NFT games help players in earning new in-game assets and earning profits by distributing or selling them. 
However, the most prominent setback at this point would directly refer to the multiple options available among existing and upcoming NFT games. Any beginner can be confused at first sight by different popular entries among NFT games. Here is an outline of some of the top mentions you would find in an NFT games list in present times.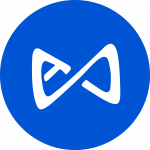 One of the prominent entries among the most popular NFT games in present times would refer to Axie Infinity. The game has some thematic similarities to the Pokemon game franchise, with the power of blockchain making it more engaging. The primary objective of players in Axie Infinity is the breeding and collection of NFT-based creatures known as Axies. 
Based on Ethereum, the Axie Infinity game pits players against own another. Players should note that Axie Infinity is a unique addition among the best NFT games, with the facility of a unique genetic fingerprint for each Axie. Therefore, players could also discover the transfer of strengths and weaknesses from Axies to their descendants. 
The Axies or digital creatures are eligible for trading on Ethereum NFT marketplaces. You need to collect three Axies before you start playing the game, and the prices for the Axies depend on their uniqueness and rarity traits. Another important highlight about one of the top NFT games is the Smooth Love Portion or SLP, which serves as the native ERC-20 utility token of the platform. 
Players receive rewards for each mission, adventure mode, and player-versus-player fight. In addition, SLPs could help players in breeding new Axies, and players could also purchase SLPs through exchanges. Another important highlight of Axie Infinity refers to the Axis Infinity Shard or AXS. It is basically an ERC-20 token available as a native token on Axie Infinity as the governance token of the platform.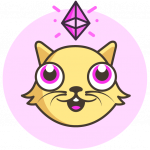 Another top entry among NFT games play-to-earn alternatives with a bit of fun would refer to CryptoKitties. It is an Ethereum-based game with a simple setting. All you have to do as a player is collect and breed cats on digital platforms. Apart from the common tasks of collecting and breeding digital cats, you would also find adventures with rewards such as creating collections and solving puzzles. As of now, CryptoKitties is easily one of the most popular NFT games on this list. With over 50,000 generations of CryptoKitties in the game, it is quite evident that this NFT game definitely grabs the attention of players. 
CryptoKitties truly emphasizes the efficient use of NFTs by highlighting unique attributes in the digital cats. The distinct coding sequence associated with each digital cat specifies its unique attributes, and the pricing depends on the generation of the cat. Interestingly, CryptoKitties is one of the best NFT games with a marketplace for purchasing, selling, or breeding virtual kittens. 
Learn the concept, elements, future and use cases of NFTs from  Non Fungible Tokens (NFTS) Ebook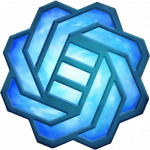 The third addition in the NFT games list would bring Gods Unchained into the equation without any doubts. It is a free-to-play game that brings NFT components into a conventional card trading game. Players could obtain cards either through purchasing them from other players or by winning them in matches. 
The quality of the cards and the gaming ability of players are quite crucial factors in determining the chances of success in Gods Unchained. The interesting fact about Gods Unchained is the reasonably positioned emphasis on tactics and skills with a ranked game mode.     
If you are successful in reducing the opponent's life to zero, then you can win the match and experience points. The experience points help you in moving to the next level, and you can get a new pack of cards when the meter is filled. The highlights of Gods Unchained as one of the top NFT games would point towards ERC-721 tokens backing up the cards. Players could exchange the cards on the native marketplace or Gods Unchained or on an open marketplace. 
Join Premium Plan now to watch our on-demand webinar on Demystifying Non-Fungible Tokens (NFTs).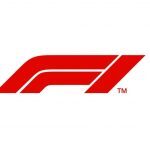 Another top choice over the upcoming NFT games would obviously take your attention towards F1 Delta Time. It basically resembles a Formula One game that allows users to play in different racing tournaments by leveraging digital collectibles. Some of the collectibles in the game include race tracks, cars, drivers, tires, and trinkets. It is also interesting to note that the collectibles are available with different racing qualities and are created only in trivial amounts. 
It is also important to note the rarity tiers for tradable collectibles in F1 Delta Time. As a matter of fact, it is one of the unique entries in NFT games list with distinct categories for collectibles according to their rarity. The four rarity tiers include Common, followed by Epic, and then Legendary, with Apex being the final tier. 
Players could use the native utility token REVV for purchasing the collectibles and also for using them in tournaments. Furthermore, players could also sell the REVV tokens on secondary NFT marketplaces for potential returns. With over $1 million in terms of weekly trading volumes alongside more than 1000 new weekly users, F1 Delta Time is definitely one of the most popular NFT games now.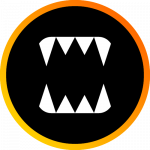 The final addition among NFT games play to earn alternatives would refer to Splinterlands. The NFT game is just another tradable card game with similarities to Gods Unchained. It helps players in earning rewards as they play new games. Players need to purchase a pack of cards for starting the game and reveal the purchased cards in the game.
Lucky players with rare cards in the first set of cards could get better returns. On the other hand, you might find multiple similar cards and group them together for increased strength. Once you are comfortable with the cards, you can take on other players in combat alongside participating in missions. The outcomes of the missions would play a dominant role in deciding whether you can earn more cards or not. 
Build your identity as a certified blockchain expert with 101 Blockchains' Blockchain Certifications designed to provide enhanced career prospects.
Final Words
The different entries among top NFT games have distinct ways of providing engaging experiences to gamers. From the first look, NFT games might not be the alternatives you are looking for right now. However, the games have changed the way you perceive the world of gaming as they enable players to earn returns on their efforts. 
The best NFT games enable players to participate in the games and generate, breed, or collect unique in-game assets. Subsequently, players can get favorable returns for the unique assets or collectibles based on their rarity. Therefore, NFT games can transform the traditional ways in which you perceive gaming with their exceptional value.
*Disclaimer: The article should not be taken as, and is not intended to provide any investment advice. Claims made in this article do not constitute investment advice and should not be taken as such. 101 Blockchains shall not be responsible for any loss sustained by any person who relies on this article. Do your own research!