Bitcoin has not only been a game-changer, bringing in a whole new wave of cryptocurrencies based on a decentralized peer-to-peer network but has also become the most effective standard for cryptocurrencies, thereby creating countless followers and alternatives.
Even though Bitcoin was one of the first major cryptocurrency to be introduced in the market, many others have become highly popular. Against the volatility, cryptocurrencies have a track record of growing in value and popularity over time. As digital money continues to gain traction, new cryptocurrencies are constantly entering the market. Currently, there are over 18,000 cryptocurrencies in the market, making it difficult to determine the best buy.
Below are some of the cryptocurrencies that have held on and survived the odds.
Want to become a Cryptocurrency expert? Enroll Now in Cryptocurrency Fundamentals Course
Top 10 Most Popular Cryptocurrencies:
1. EOS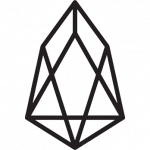 Market Cap– $12,477,806,299 USD
EOS is a cryptocurrency that is known as one of the most powerful infrastructures of decentralized applications. It is also known as a utility coin that offers storage and bandwidth to the blockchain.
Based on a 2017 white paper, it is currently being developed by a private company, Block.one that has released the version 1.0 of this open source EOSIO software. In order to ensure the proper distribution, Block.one has also committed to investing over $1 Billion funds for the growth of the ecosystem.
The main aim of this platform is to offer the decentralized solutions that can eliminate the fee for users and also solve scalability issues of blockchains like Ethereum and Bitcoin.
Excited to learn the basic and advanced concepts of ethereum technology? Enroll Now in The Complete Ethereum Technology Course
2. Stellar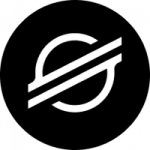 Market Cap– $5,624,224,543 USD
Established in 2014, Stellar is an open-source protocol that is used for exchanging money using blockchain technology. It allows you to move money across the borders in a fraction of a second at no cost. This cryptocurrency is quite easy to use and has recently undergone two significant partnerships.
Stellar has announced a partnership with a secure communication platform- Keybase. While Stellar focuses on moving the money across various spectrums, Keybase will integrate features from the network into the apps. And, it will also enable the wallets to be used on multiple with no hassle.
Stellar Lighting Network: It is an off chain payment processing network that will allow that parties to interact through a smart contract without making the transactions by Blockchain.
3. Cardano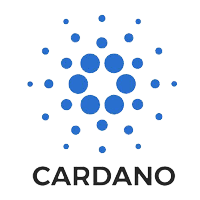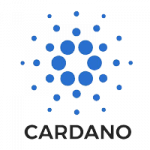 Market Cap – $5,561,019,578 USD
Cardano is an open source and decentralized public blockchain and cryptocurrency project. It is also known as a distributed computing platform that runs the blockchain for ADA cryptocurrency. Created by a blockchain development firm, it is the first blockchain that is based on a research-driven approach.
It comes as one of the promising cryptocurrencies of 2022 as it was on the ninth rank during its time of launch and now sits at number 10, due to its significant project value. Furthermore, it is also upgrading from its Byron release to Shelley that will help this technology to grow into a "decentralized and an autonomous system."
Start learning Blockchain with World's first Blockchain Skill Paths with quality resources tailored by industry experts Now!
4. NEO
Market Cap- $3,428,847,500 USD
NEO is both cryptocurrency and blockchain platform that is designed to build a reliable and scalable network of decentralized applications. Established in 2014 as AntShares, it supports various programming languages like C++ and Javascript by using a customized version known as Docker.
It comes as one of the strongest cryptocurrency for 2022 as it is a flexible development option and has the support of the Chinese Internet Empire. People used to refer it as Chinese Ethereum, but it is quite fast and has the power to handle 10,000 transactions per second. Along with this, NEO is also designed to be secure against the quantum computers. Learn more about NEO dApps Ecosystem.
Currently, the blockchain uses PKI X.509 digital standards as the identifying system.
5. Ontology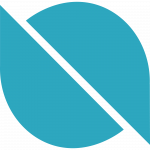 Market Cap – $1,304,615,769 USD
Ontology is a high-performing public blockchain project and a distributed trust collaboration platform that includes a series of ledgers and smart contract system. It supports public blockchain system and is also able to customize them for different applications.
Although Ontology is new in the cryptocurrency world; it comes as a reliable one because it gets support from a large financial corporation in China. Moreover, the launch of mainnet is also coming up that will open up the development process to the public. Once the mainnet is out, the app creation will begin that will drive lots of attention to this token.
Want to become a bitcoin expert? Enroll Now in Getting Started with Bitcoin Technology Course
6. ICON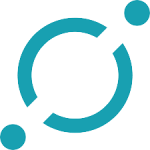 Market Cap -$1,034,515,654 USD
ICON is known to build one of the largest decentralized networks in the world. It is comprised of various institutions and strives on connecting crypto to the real world. As a member of 'Blockchain Interoperability Alliance', ICON's main goal is to connect the blockchain networks and develop a global standard for the inter-blockchain networks.
The team launched ICON Mainnet 1.0, a multicurrency wallet ICONex, and has also signed partnerships with many new exchanges. They have also planned to expand in other areas like education, banking, insurance, and healthcare.
ICON not only plans on building the technologies but also focuses on a promotion that often translates into significant sales.
7. NANO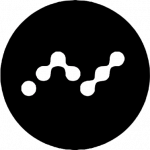 Market Cap- $553,221,580 USD
NANO is the free and fast way to pay for everything in life. Commonly known as Raiblocks, it works upon three fundamental issues that include- power inefficiency, high latency, and lack of scalability.
Featuring a lightweight protocol, it boasts of instantaneous transactions, unlimited scalability, and an also serves as a superior alternative to Bitcoin. Furthermore, with 4 million transactions under its belt, it is transparent in nature and requires less resources.
According to the full committee hearing on Virtual Currencies, the issues like energy consumption and money laundering will be solved in the upcoming quarters.
Want to know the working process and infrastructure of Bitcoin quickly? Check the presentation Now on What Is Bitcoin and How Does It Work
8. Stratis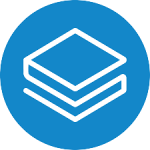 Market Cap- $441,286,828 USD
It is a fully centralized 'Blockchain As A Service' that was made to help the C# and.Net developers. The main idea of this platform is to offer medical, financial, and technological industries a platform to make use of decentralized applications for their businesses.
What makes it promising is its smart contract functionality, a specially designed wallet protocol, use of side chains, and it's Initial Coin Offerings.
9. BAT (Basic Attention Token)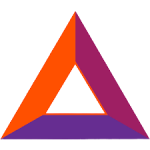 Market Cap- $272,292,000 USD
Basic Attention Token is a system that is for the advertisers to pay the publishers for the content they deliver and to the users for their engagement when they view the advertisements. It is decentralized, efficient, transparent, and runs on the Ethereum blockchain. The main aim of this token is to enhance the digital advertising platforms by increasing the user experience.
BAT comes as a promising asset as it has already secured partnerships with various media giants like The Guardian, British News, and more. Moreover, they also did a 1 million dollar giveaway that sky-rocketed their publishers from 4,000 to 8,000.
10. Power Ledger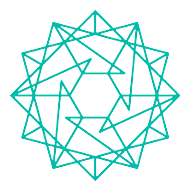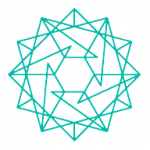 Market Cap- $126,229,739 USD
Well, Power Ledger is the world's leading peer to peer market for the renewable energy. It is also an Australian blockchain based cryptocurrency and a platform that allows the decentralized trading of renewable energy. This platform offers consumers the access to a variety of energy markets and aims to be scalable according to various energy infrastructures.
It works on a dual token system that includes, POWR and Sparkz. The initial coin offering for POWR came up as the largest and the 14th highest crowdfunding project in Australia.
Power Ledger comes as one of the promising cryptocurrencies due to its recent deal with the Greenwood Solutions. It is the project's first commercial deployment and will also get other companies to avail their services. They have also announced a deal with the Helpanswers so as to launch hundreds of renewable energy trading projects across North America.
So whether you have been skeptical about the gains or been sure for some of them as a bubble, these are the cryptocurrencies that are simply backed up by the quality projects.
Join our annual/monthly membership program and get unlimited access to 35+ professional courses and 60+ on-demand webinars.
---
*Disclaimer: The article should not be taken as, and is not intended to provide any investment advice. Claims made in this article do not constitute investment advice and should not be taken as such. 101 Blockchains shall not be responsible for any loss sustained by any person who relies on this article. Do your own research!