NEO aims to provide a smart economy that not only solves the problem of digitizing assets but also creates a network of trust.
Right now, there are few blockchain platforms that provides decentralized applications but NEO is also one of those platforms that let developers create dApps quite easily. Some of the NEO dApps aim to solve complex real-world problems and revolutionize the use of NEO blockchain.
So, why develop a decentralized application on NEO?
NEO lets developers create dApps without learning any new programming language. That's a huge boost when it comes to development costs. It also ensures seamless integration with 3rd party apps and services. Not only that new developers who are eager to test their dApps on the NEO blockchain can apply for the need of NEO/GAS. If it gets selected, the developers get the required cryptocurrency to run tests and see the results from themselves. Learn more about the benefits of NEO.
NEO dApps Ecosystem – Infographic
Our research was done in a way to ensure that the NEO dApps fall into specific categories. All the 29 apps have a particular category associated with it. Let's list them below before we get started with the complete list of NEO dApps.
Exchange: Nex, Aphelion, Epenex
Media: Adex, GagaPay
Marketplace: RedPulse, Zeepin, Travala, Phatsma, Thor, MoonLight, Narrative, Impulsify
Identification: TheKey, Bridge Protocol
Optimization: Apex, Trinity
Service: Effects.AI, MyWish, NNS
FinTech: AlphaCat, SpotCoin
Gaming: AsuraCoin, FTW
AI: Senno
IoT: Orbis
eCommerce: Treatial
Decentralized Network: QLC Chain
Now, let's get started!
The Complete List of NEO dApps as of June 2018
In this article, we will publish the full list of NEO dApps out there. So, without any delay, let's get started.
1. Nex
Nex is one of the exciting projects on NEO blockchain. It is a cryptogenic trade platform. It also has payment service creation feature. Moreover, it is running in a decentralized form which takes advantage of its off-chain matching engine. The engine ensures that complex trades across different blockchains get completed faster. And, yes, Nex can work across multiple blockchains. For example, it can work through both Ethereum and NEO.
The team behind Nex is also strong and compromises between veteran cryptocurrency experts and developers. Currently, they are in the process of Framework release. Alongside, they plan to run a token sale to fund the project.


Image Credits: NEX
Features
Nex can handle a high volume of transactions using its off-chain matching engine.

Complex trades can be handled with ease.

Works with 3rd party smart contracts as a payment system.

Enables trading across multiple blockchain solutions
Website: https://neonexchange.org/
Medium: https://medium.com/neon-exchange
Category: Exchange
2. Adex
Adex is a blockchain-based ad network. With Adex, marketers can connect with the right audience and ensure that their marketing budget gets used most efficiently. On the other hand, an average user can use the platform to monetize his online influence. This is done by enabling anyone to connect with advertisers and get quality traffic through a deal.
Even though Adex initially started with Ethereum blockchain, they saw that NEO blockchain is better. They are in the process of porting over to NEO. Their network also has highest international publishers.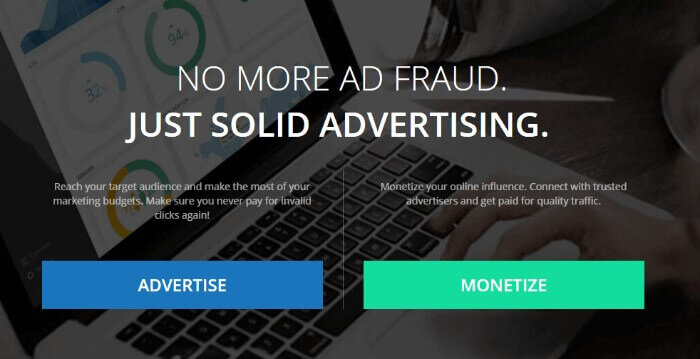 Image Credits: Adex
Features
There is no commissions and fees associated with the network.

Reporting is done transparently.

It supports multi-device ad serving.

With blockchain transparency and integrity, frauds are greatly minimized.
Website: https://www.adex.network/
Medium: https://medium.com/the-adex-blog
Category: Media
3. RedPulse
RedPulse is a decentralized platform which deals with market intelligence. It is specifically created for China's capital and financial markets. The key selling point of the platform is its open research. It helps to connect the practitioners, industry experts, and other professionals. In short, it wants to be an ecosystem for sharing knowledge.


Image Credits: Red Pulse
Features
The ecosystem is all about sharing research content. By providing the best possible experts in the industry, it is allowing anyone to learn about the market in the best possible way.

The use of blockchain enables the content to be as accurate and transparent as possible.

Enables analyst and other users will be able to information without being overloaded.
Website: https://www.redpulse.com/
Blog: https://blog.red-pulse.com/
Category: Marketplace
4. The Key
The Key is a decentralized ecosystem that acts as an identity verification tool. It uses the blockchain and national big-data. It is an identification tool that works in conjunction with blockchain. Two important concepts include multi-dimension identification(BDMI) and Personally Identifiable Information(PII). The government controls these two technologies and ensure that everyone who is added to the blockchain is verified. In short, it is a decentralized system that aims to identify assets or people using the power of blockchain and National Big-data.


Image Credits: The Key
Features
By using TheKey, the overall cost of identification becomes low as it removes duplicate data collection, authentication, and processing.

With blockchain, the data that is stored in the ecosystem offers better results. It is accurate, reliable and comprehensive.

It improves the user experience to new levels. Everything is accessed through just one application.
Website: https://www.thekey.vip/
Medium: https://medium.com/@thekeyvip
Category:  Identification
5. Zeepin
In the market, there was always a need for a blockchain solution that can take care of the creatives out there. Zeepin aims to do just that. They are building a distributed new economy aimed only for the creative industry. To make sure that the solution is different from others, it takes advantage of the blockchain technology.
Creative industries will enjoy better support and connection. Not only that, but they will also be better protected and get more recognition for their work. It utilizes ZPT digital currency to make transactions possible in Zeepin. In short, creatives can copyright their work; companies can find talent, crowdfunding can be done for projects, talent recruiting can be done, and so on. The possibilities are endless for using the platform.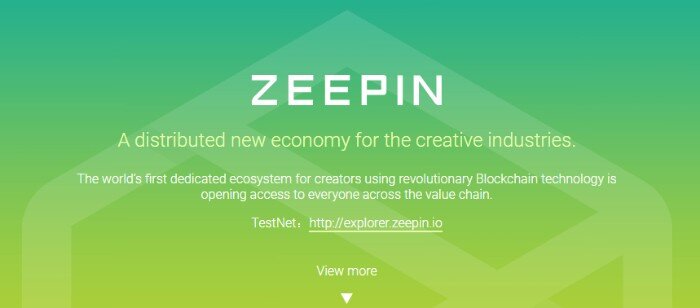 Image Credits: Zeepin
Features
Build trust among parties with the help of automated authorization and smart contracts for agreement purposes.

Projects can now be copyrighted.

Managers can use Zeepin to recruit talent.

Funding can be done whenever needed.
Website: https://www.zeepin.io/
Medium: https://medium.com/@zeepin
Category: Makretplace
6. GagaPay
GagaPay is marketing platform build on top of the blockchain. Any marketer can utilize the platform in creating different forms of marketing campaigns including referral, network, or affiliate marketing. It can also be used for bounty and referral rewards. Everything is powered with the help of NEO smart contracts. The platform offers a seamless drag-and-drop account to ensure that anyone can use it. Other than that, it also offers everything under one account. It does have a unique way of solving business problems. Also, it can be used by both blockchain and non-blockchain business as effectively as possible.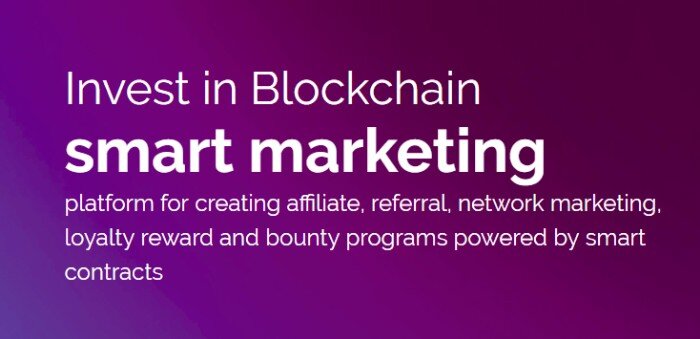 Features
Offers secure and smart NEO auth.

3rd party payments systems are fully supported for seamless user experience

Automate most of the task with the help of smart contracts

See real-time earning and network structure.
Website: https://www.gagapay.network/
Medium: https://medium.com/@GagapayOfficial
Category: Media
7. Travala
Travala is a booking marketing built completely on NEO. It aims to solve the problem of travel booking with the use of blockchain. The online platform will utilize both blockchain and NEO decentralized engine. Combining both of them, we will get Travala Booking Marketplace.
To power the idea, AVA booking ledger will be used. It will act as the ecosystem's core. The users, on the other hand, will get peer to peer communication, eliminating the middleman. This also means that there is 0% commission.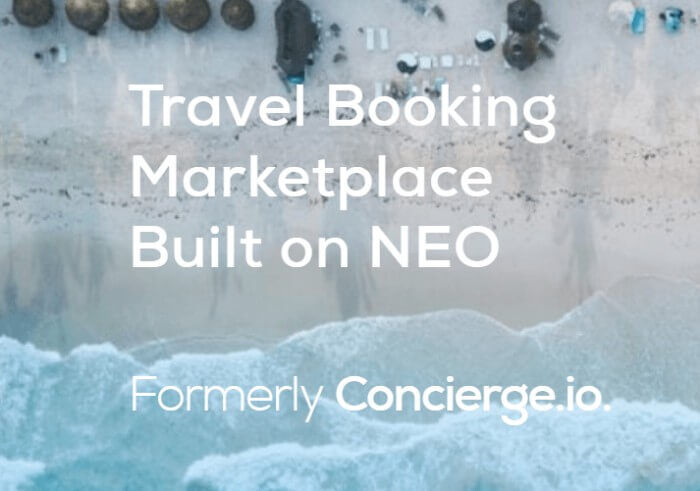 Image Credits: Travala
Features
Anyone can instantly book from anywhere. The bookings are instant thanks to the use of blockchain.

It integrates well with all the current marketplace, making it relevant to the current market.

A strong shared economy where the users are benefitted the most.

Travala app offers an easy to use interface and experience.
Website: https://project.travala.com/
Medium: https://medium.com/@travala
Category: Marketplace
8. Apex
Apex is one of the most promising projects that is built on top of the NEO blockchain. The idea behind Apex is to build a network for the consumers with direct interaction with the enterprises. In short, it aims to improve the value in B2C engagement. It uses two-fold consensus mechanism. The mechanism is used to bring both agility and performance in B2C applications. It works across the all the customer lifecycle and also ensures that assets can be transferred between the main network (DPoS) and side network(PoS).

Image Credits: Apex
Features
Apex works best for enterprise sidechains. It can be used to optimize scalability and also scale app ecosystem in side chains other than the primary network.

Apex uses robust and robust data connectors which provide real-world connectivity.

Improved multi-layered agile, smart contracts that can work at multi-system for enhanced connectivity.

Offers a data transaction engine that builds B2C trust, consumers security, and data ownership
Website: http://apex.chinapex.com
Medium: https://medium.com/@apexstories
Category: Optimization
9. Trinity
The current blockchain solutions always struggle to have scaling, privacy, and low transaction fees. This is where Trinity comes in. It is an off-chain scaling solution that aims to solve all the above problems. It also brings stability to the main chain assets. Trinity utilizes state channel technology. This means that it improves the transactions speed to new levels.
Off-chain scaling if done right can help improve how the mainchain assets perform. Not only that also improves the overall infrastructure by providing better scalability, security and enhanced interaction due to faster transactions. It also breeds low cost for transactions.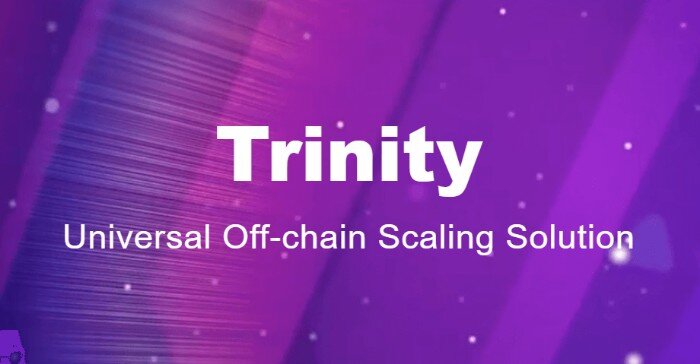 Image Credits: Trinity
Features
It supports cross-chain transactions of assets including data and value.

It is entirely autonomous and performs well in a decentralized network where performance is a crucial factor.

Dapps enables automating stuff and ensuring the network is connected.

Information exchange becomes secure and reliable.
Website: https://trinity.tech
Medium: https://medium.com/@protocoltrinity
Category: Optimization
10. Aphelion
Aphelion is a "revolutionary P2P trading platform." It is a cryptocurrency platform built on top of the NEO blockchain. It is decentralized, borderless and trustless. Aphelion aims to provide peer-to-peer crypto trading worldwide with the use of their Distributed Exchange Asset Ledger(D.E.A.L) dApp. This means that there is no need for the third party to control the exchange.
This approach also ensures that there are no high fees, locked trades, froze funds or thefts in the form of hacks. Everything is decentralized and work both on-chain and cross-chain. Moreover, the APH tokens that are spent during the trading are given back to the holders. It acts as the NEO/GAS partnership.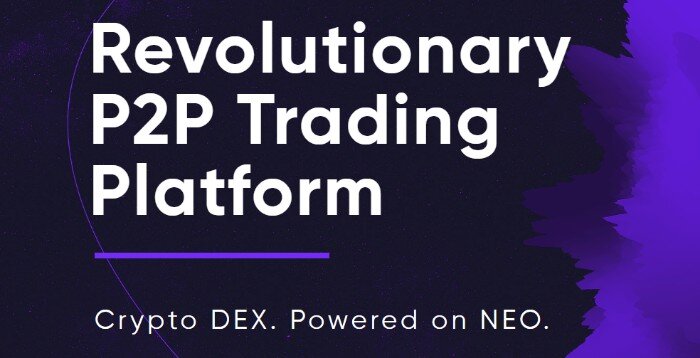 Image Credits: Aphelion
Features
Completely decentralized. No intermediaries needed.

It is borderless. This means that anyone can use it.

Powerful P2P network with instant transactions and trustless environment run by smart contracts.
Website: https://aphelion.org/
Medium: https://medium.com/@ianholtz
Category: Exchange
11. Effect AI
Effect AI is our next NEO dApp. It is a decentralized network for artificial intelligence. It is completely built on top of NEO. It uses a "decentralized mechanical Turk" known as Effect Force. This means it can be used to find on-demand human intelligence workforce. The workforce can be scaled without any limits of size and recurring tasks. For business, this opens up new frontiers as it enables the use company's resources efficiently.
To make everything possible, it uses the effect network. The effect network works towards providing network services in AI market. There are three phases to the network. All of these phases require no fees and helps users to grow fast. Also, NEP-5 tokens are used to fuel it. The three-phase are effect force, effect smart market and effect power.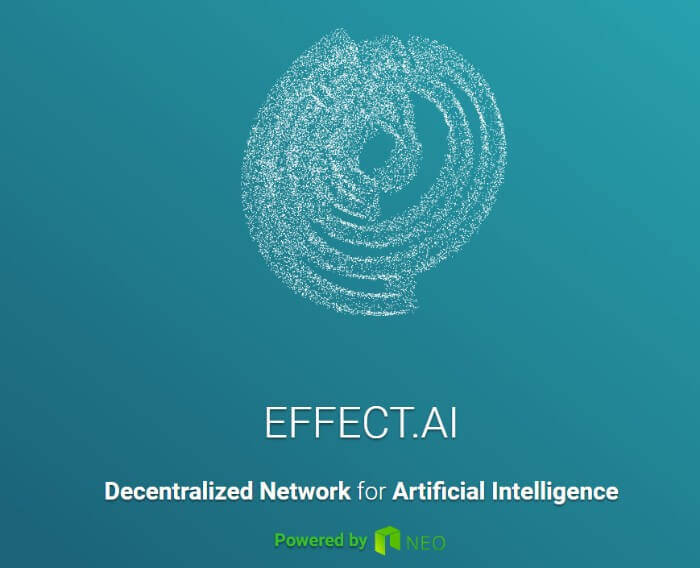 Image Credits: Effect AI
Features
EFX Token power the ecosystem

Get your work done with on-demand human intelligence workforce

A completely scalable solution with recurring tasks and no size limit.
Website: https://effect.ai/
Medium: https://medium.com/@effectai
Category: Service
12. AlphaCat
AlphaCat is a Fintech based blockchain solution. It aims to provide business an edge by providing them forecast. It seeks to solve the problem by using robo-advisors for cryptocurrency investment. The platform is currently built by the Google's AI program members and also by financial experts from Wall Street. The aim is to provide a competitive edge to the users with cutting-edge trading algorithms. The algorithms also take advantage of Bit-data and Artificial Intelligence.
In short, AlphaCat wants to make it easy for anyone to start trading in the cryptocurrencies. It makes it accessible, and anyone can invest without the fear of the unknown. It is all about using the current technology in improving the user's trading experience.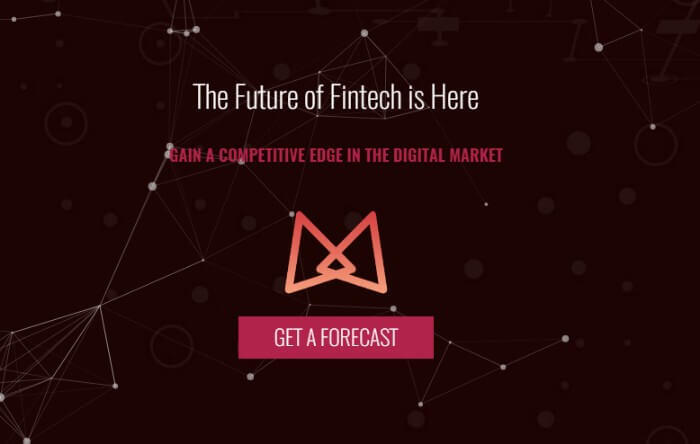 Image Credits: AlphaCat
Features
Provides a completely decentralized platform which is reputation and trust based.

The marketplace Robo-Advisor is powered by Big Data and AI

Works for both experts and beginners.
Website: https://www.alphacat.io/
Medium: None
Category: Fintech
13. AsuraCoin
AsuraCoin is our next NEO project that caught our attention. It is a platform that aims to improve the gaming world. To do so, it provides tons of feature including betting rules, live streaming, commission, and community bets.
Not only that, but AsuraCoin will also work towards teaching the audience from none other than the best player themselves. They will analyze the best gameplays and teach professional strategies, skill-building, decision-making and so on.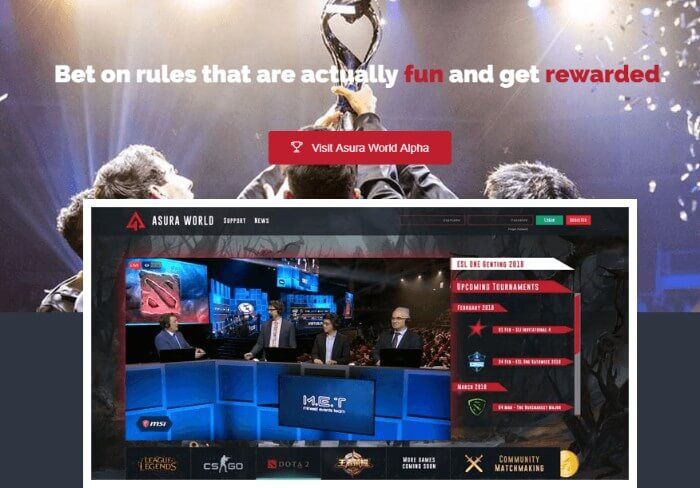 Image Credits: Asura Coin
Features
The platform will provide community matchmaking and also giveaway ASA coins to the winners. Later on, World Cup tournaments will also be hosted.

Betting on online games will become comfortable with the new betting rules that the AsuraCoin will bring.

The community can set rules

Completely data security for being on the blockchain. Leverages the NEO blockchain technology to do so.
Website: https://asuracoin.io/
Medium: https://www.medium.com/@asuracoin
Category: Gaming
14. Senno
Senno is a sentiment analysis platform. It utilizes AI algorithms and distributed sentiment analysis. By using them, it provides business intelligence analytics and real-time crowd wisdom ecosystem. This means that businesses will have an easier time making decisions. Senno is built on top of NEO blockchain and completely decentralized. Moreover, it offers various ways to analyze the data with the help of its algorithms.
It works by collecting data, followed by data classification and core analysis. Once done, it then uses lexical analysis and smart contracts. Finally, it does distribution and monetization in the marketplace.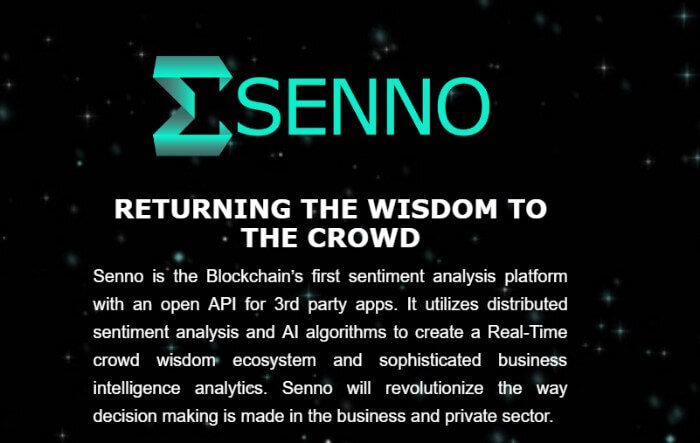 Image Credits: Senno
Features
Senno uses Artificial Neural Network(ANN) and provides data collection and analysis on live events. The machine learning algorithm also grows with learning.

Completely decentralized and open source. The economy is based on NEO.

SENNO tokens are rewarded to anyone who supports the network and adds value it by providing compute power or development skills.
Website: https://senno.io/
Medium: None
Category: AI
15. Switcheo
Switcheo is yet another amazing exchange built on top of NEO. It utilizes NEP-5 tokens as well. Switcheo is best defined as "Multi-Chain Decentralized Exchange." The exchange is already live and you can go and check out what it has to offer. Not only that, they are revamping it with new features for the release of Switcheo Exchange v 2.0.
With Switcheo, you can trade NEO, GAS, RPX, WH, IAM, TKY, & TNC. This means only NEP-5 tokens are currently tradable on the platform.  


Image Credits: Switcheo
Features
You can instantly trade and withdraw using the platform.

There are low trading fees associated with it. Also, there are no withdrawal fees.

NEP-5 tokens trade is made possible thanks to the Switcheo's Dynamic Call function. This means that any NEP-5 token will be available to the trade on the platform once its ICO ends.
Website: https://switcheo.network/
Medium: https://medium.com/switcheo
Category: Exchange
16. Orbis
Orbis is a unique project which aims to lift the Bluetooth communities around the world. It wants to provide a global, secure, open and decentralized network to the community. By doing so, it makes it possible for developers to access Bluetooth mess development possible. This means that it can be implemented in different platforms including digital infrastructure, crowd-gathering data, IoT, system management and logistics.
Bluetooth technology is always a useful technology. It also solves the problem that WiFi-based apps don't solve. Orbis want to capitalize on it and make a wonderful world out of it.


Image Credits: Orbis
Features
Orbis token(OBT) powers the network. It is minted though app usage. Moreover, the active nodes also get their share of OBT tokens.

The internet will be accessed from the local market. This means that developers can create an amazing app using the network and implement into different verticals including IoT.

Last, but not the least, there will be Obistore. It is a store that is open to 3rd-party development and doesn't depend on BLE network infrastructure to function.
Website: https://orbismesh.com
Medium: None
Category: IOT
17. Bridge Protocol
Bridge Protocol is a project that aims to build new standards and tools for KYC, businesses, and ICOs. This means that it gives the power in the hands of the users and organization that aims to protect and manage their sensitive information. Bridge protocol takes full advantage of the NEO framework to do so.
The standards will also be created for people who want to participate in multiple ICOs. The idea is to have a whitelists standard for each user. They have also introduced bridge certificates. This will give confidence to the user to make interaction with a particular service or ICO.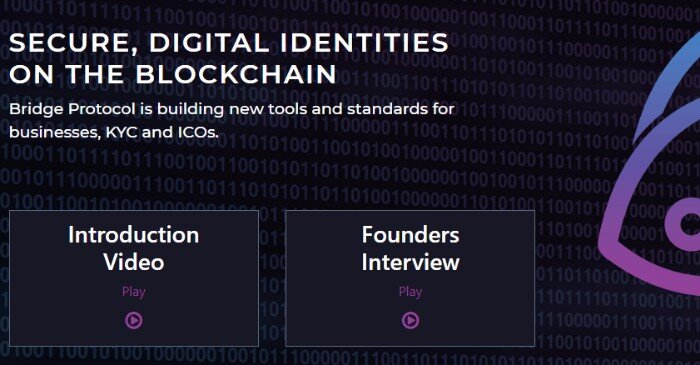 Image Credits: Bridge
Features
Identifies on the blockchain will be maintained under the Bridge Identity Management System. It will also manage certification, revocation, and issuance of the said identity.

Bridge certificates will be granted to entities so that they can be trusted.

Provides a marketplace and TOLL tokens for accessing development opportunities, ICO templates, legal agreements and so on.
Website: https://www.bridgeprotocol.io/
Medium: https://medium.com/@bridgeprotocol
Category: Identification
18. Phatsma
Phatsma is a content distribution platform. It is fast, secure and decentralized. The project relies heavily on the Phantasma protocol. The protocol provides the content creators for distributing their copyrighted material with the fear of theft. Also, the platform is entirely secure, protecting your hard work from hacking or information leak.
Also, by using a decentralized platform, the revenue that the content creators is not shared with any middleman. Not only that, the content will not get locked because it is on the decentralized platform. Overall, a great initiative with improved security and privacy.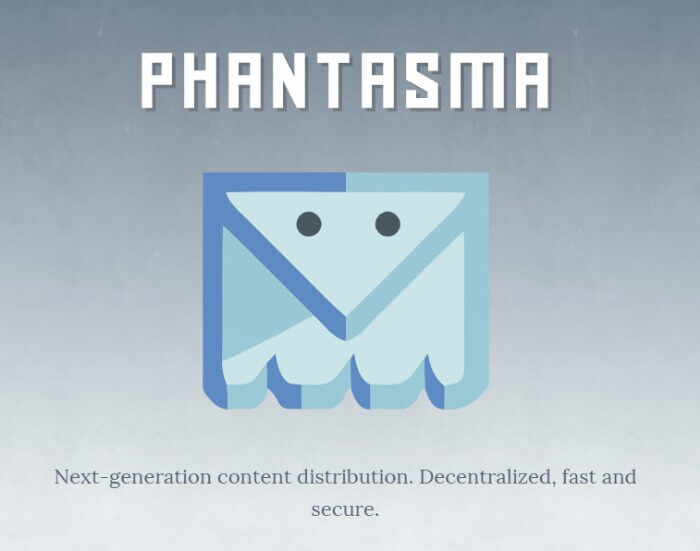 Image Credits: Phatsma
Features
It runs on the blockchain. It also gives the users complete control over their content.

The crypto-wallet address is also used for the manage the asset ownership. Content is stored in such a way that only you can access it.

Content is encrypted and cannot be stolen by anyone else.

The blockchain is also used for storage and smart contracts power it.
Website: https://phantasma.io/
Medium: None.
Category: Marketplace
19. Thor
Thor is a gig economy based entirely on NEO. The freelancer market is big, and there is a need for blockchain solution for it. That's where Thor comes in. It works for on-demand company and freelancers and gives them the ability to use the power of the blockchain technology. They call contractors, "Freedom Workers."
For-contracts, the benefits include health benefits, instant pay, retirement savings and so on. Retirement savings are also automated. Also, the business will be able to manage their workers and save money. They can take advantage of the cheaper payment processing, unified payment infrastructure and in the end, will have happy contractors that work for them in a long-term relationship.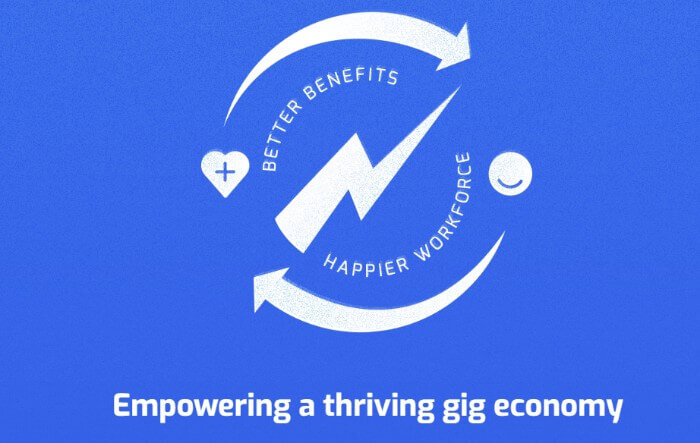 Image Credits: Thor
Features
Thor is a gig economy that works for both the freelancers and business. It is entirely on the blockchain.

Freelancers get many benefits including health benefits, retirement savings, etc.

Business can also save money by using Thor.
Website: https://www.thortoken.com/
Medium: https://medium.com/thorco
Category: Marketplace
20. MyWish
MyWish is a smart contract creator. It doesn't require any coding. And, that's it is a fantastic platform. Many users want to take advantage of the blockchain but are not equipped with the coding skills to create smart contracts. This is where MyWish comes in.
To use the app, you need to fill in the form fields and make a payment. After that, you just need to make the payment to deploy it to the blockchain. You will now get the contact address which you can start using it right away.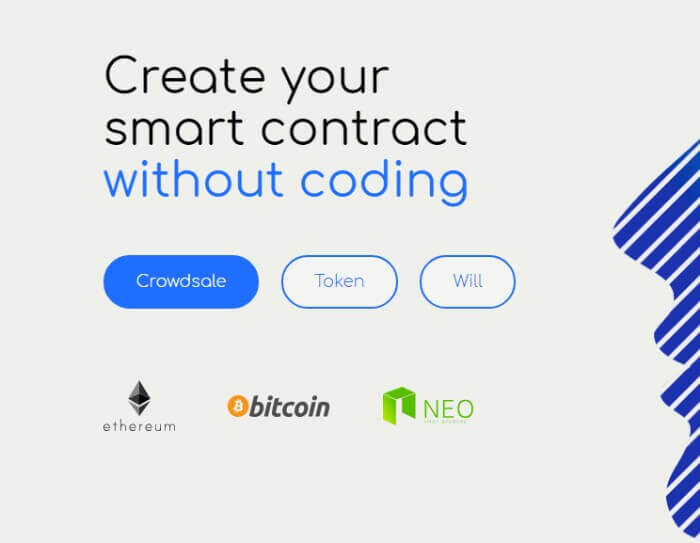 Image Credits: MyWish
Features
You can create crowd sale contract for ICO purposes.

Create your token contact and use it in your project for distribution and crowd sale.

You can set deferred payment.

Supports lost the key contract.
Website: https://mywish.io/
Medium: https://medium.com/@VladimirTikhomirov
Category: Service
21. Moonlight
Moonlight is a recruitment platform that is completely built on top of NEO blockchain. According to the website, it is a smart economy workforce. Moonlight is trying to solve the problem of talent acquisition and nourishing them. To ensure that the match works, the blockchain uses a matchmaking algorithm based on smart contracts. A company can set the skill set required for smart agreements and automate the process of hiring.

Image Credits: Moonlight
Features
The blockchain does resource identification and ensures that a right talent for the job.

Trustless resumes are a part of the ecosystem which makes it easy for verifying resumes.

Project crowdfunding can also be done to improve the project chance of success.

Remittance is also provided.
Website: https://moonlight.io/
Medium: https://medium.com/moonlight-io
Category: Marketplace
22. Neonameserver(NNS)
NNS is a unique project. It aims to provide a way for the user a naming system. So, what does it do? It simplifies how the smart contract hash and wallet address are produced. This means that you can create a wallet address that you can remember. To do so, it will use an NEO service with the required functionality. By doing so, users will be able to quickly send assets to other addresses by simply typing a word or a phrase.
Right now, it only aims to solve the problem for the NEO addresses or the NEO smart contracts. However, it will slowly expand to other blockchains in the future.


Image Credits: Neonameserver
Features
NNS has a lot of use cases. It can be used to remember complicated things with simple words.

You can remember public addresses, multiple file names and so on.

Furthermore, you can send tokens easily using it.
Website: https://neons.name/
Medium: https://medium.com/neweconolab
Category: Service
23. Narrative
The Narrative is a content economy that works as a social media network. In this network, 85% of the revenue will be shared with the content creators or anyone else who adds value to the network itself. This means that a content creators earning possibilities are endless. The network will continuously monitor efforts and actions and how it impacts the economy of the network. Once done, it rewards the contributor and also improves their reputation. By using blockchain, creators can create tangible assets and generate more value from their work.


Image Credits: Narrative
Features
Create a brand of yourself and tell stories that connect with the audience.

Users will get their journals for posting.

The content creators can also submit niche related content and showcase themselves as an expert in that field.

It is a fair system where quality defines the value.
Website: https://www.narrative.network/
Medium: https://medium.com/narrativenetwork
Category: Marketplace
24. Impulsify
Impulsify is a music platform created on the blockchain. The main objective of the platform is to give the creators and music fans the ultimate control. Music entrepreneurs can now share their creative voice and build a brand around themselves. The use of blockchain ensures that no one controls the network. It is a free-flowing network where it is built on top of NEO blockchain.
To ensure the flow of assets, IMU token will be used. It is NEP5 standard utility token and hence completely safe to use. Rewards and payments will be done with IMU. Users can also use smart contracts to automate most of the stuff.


Image Credits: Impulsify
Features
It resolves the issue with centralization.

No one can lock the content.

Content stealing will become next to impossible.

Reach global audience without any intermediate service.

Make music smarter by crowdfunding, supporting, or discovering new music.
Website: https://imusify.com/
Medium: https://medium.com/imusify
Category: Marketplace
25. Spotcoin
Spotcoin is a platform which aims to solve the problems associated with digital currencies. It can be either liquidity or direct access. With this, everyone can use digital currencies without thinking twice. They also engaged in mining operations and now have entirely built an automated digital currency exchange.
At the center of the project is Spotcore. It handles every aspect of the platform including exchange integration, payment system, mining operations and OTC marketplace.


Image Credits: Spotcoin
Features
SpotCoin offers OTC marketplace. It is a way to provide users various services regarding liquidity and trading.

Exchange from fiat to digital currency or vice versa

Users can mine the coin if they want.

Supports retail payments known as Spotpay
Website: https://spotcoin.com/
Medium: https://spotcoin.com/
Category: Fintech
26. FTW
FTW aims to build a blockchain lottery that works globally. This means anyone can play lottery from anywhere when they want. By giving the opportunity to do so, it is revolutionizing how the lottery works. It also makes everything transparent and traceable. Another benefit is how it improves on scalability. Now millions of users can do lottery without any issues.
Smart contract and NEO blockchain completely power it. The FTW NEP-5 token is built to handle the transactions within the infrastructure.

Image Credits: FTW
Features
FTW will enable global participation when it comes to lottery

Completely transparent which eliminates foul plays

Fast transactions mean that users don't have to wait for their winning amount.
Website: https://www.ftwcoin.io/
Medium: None
Category: Gaming
27. Epenex
Epenex is a trading platform built on top of NEO blockchain. It tries to solve the global problem of digital assets trading. By building on top of the NEO blockchain, it makes it more intelligence, complaint, secure and transparent. This will also reduce crimes that happen due to the misuse of cryptocurrency.


Image Credits: Epenex
Features
Offers user's assets security.

The brokerage service system is fair and transparent

Other than digital assets, another form of assets can also be traded on Epenex

Offers multi-platform data search
Website: https://epnex.io/
Medium: https://medium.com/@epiphany.blockchain
Category: Exchange
28. Treatail
Treatail is smart shopping solution that enables users to take advantage of the data they generate. It creates a personalized shopping experience all based on your data. To power it, NEO blockchain is used. They are currently working on Treatail smart contracts and the NEP5 token known as TTL. The asset management, REST API, core middleware creation is also in works.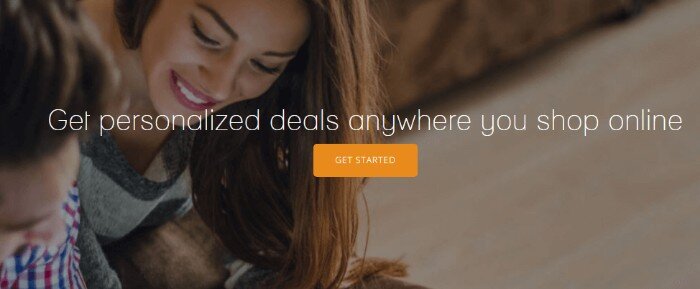 Image Credits: Treatail
Features
Shop from anywhere anytime

Completely customized experience build from your data

You can create your own deal and get alerted.

It is secure and safe.
Website: http://www.treatail.com/
Medium: None
Category: eCommerce
29. QLC Chain
QlcChain is a public chain for network-as-a-service. It is complete decentralized which means anyone can use it and take advantage of it. The purpose is to provide network services to anyone. It will work by utilizing the networks that are not used by the majority of the people worldwide. Also, centralization can cause issues when it comes to network services.
With QLC Chain, most of the network problems can be solved by using blockchain. It will create a sustainable network that will provide network-as-a-service.
Features
Register any network device to the blockchain aka QLC Chain.

QLC is a distributed ledger with smart contracts. This means the easy execution of automated tasks.

The QLC token will power the whole ecosystem
Website: https://qlcchain.org/
Medium: https://medium.com/qlc-chain
Category: Decentralized network