Cardano cryptocurrency is a 3rd generation decentralized distributed computing platform that focus on the blockchain for Ada cryptocurrency. Launched in September 29, 2017, Cardano aims to develop smart contract platform that focuses on providing more advanced features than any other protocol in the market. Cardano stands apart in an ocean of cryptocurrencies as its development was not solely based on a white paper but as a result of evolution of the scientific philosophy. It is actively handled and looked by an international team of engineers and researchers.
Similar to the Ethereum protocol, it offers additional advantages that include a secure voting mechanism, scalability and exotic incentive schemes. It aims at moving towards a more balanced and sustainable ecosystem which focuses on the users' needs.
Want to become a Cryptocurrency expert? Enroll Now in Cryptocurrency Fundamentals Course
Features of Cardano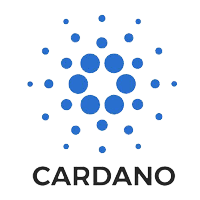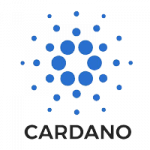 Built up not from an authorised white paper, but a more practical and experimental approach, Cardano cryptocurrency differentiates itself by providing a sustainable blockchain which is instrumental in protecting the user privacy while following the regulations. Some features which help it capture a higher market attention than its counterparts include –
The first protocol to incorporate Ouroboros – a Proof of Stake (PoS) algorithm which defines the way in which the nodes reach consensus about the state of ledger. It is a first of its kind protocol being scientifically proven to be secure.
The team and its constant efforts to improve the cryptocurrency have made it the most precisely engineered cryptocurrency. Cardano manages to bring together various features like distributed systems, mechanism design and cryptography while securing investment.
Cardano is able to perform advanced functions through its multi layer protocol. The settlement layer has a unit of account whereas the linked control layer runs the smart contracts and programmes for security.
Cardano has been developed in a way to balance the two aspects i.e. protecting the privacy rights of users and second following the regulations. In doing so, it has pioneered a new and effective way to fulfil the requirements for a cryptocurrency.
Cardano is an ever evolving cryptocurrency as it is easy to upgrade it using soft forks to adapt to the current market needs. A treasury system to ensure the sustainability of the protocol is also being designed.
Cardano is based on the foundation of collaboration and hence is open source and patent free.
Creating An Account on Cardano
Cardano requires an account to be made on Daedulus that could be secured through a 12 word passphrase in order to secure the coins bought. The Daedulus account can be used to buy ADA cryptocurrency. All further transactions can be performed through this account and it would be secured through the passphrase.
How to Buy Cardano (Ada)
Cardano is not available to be bought directly and hence can be exchanged for other cryptocurrencies only. Currencies such as Ethereum or Bitcoin can be bought and then Cardano can be exchanged for such currencies through platforms like CoinBase. It is soon to be made available at certain ATMs in Japan. Some popular cryptocurrency exchanges that lists Ada include –
Bittrex
Binance
BitMEX
Upbit
HitBTC
Huobi
Cryptopia (coming soon)
Build your identity as a certified blockchain expert with 101 Blockchains' Blockchain Certifications designed to provide enhanced career prospects.
Future Prospects of Cardano Cryptocurrency

Cardano is sure to capture the market's attention this year and can be seen rising +12.8% when most other cryptocurrencies are getting stagnant. IOTA and Cardano will take up a large share of the market with an influx of new investors. The constant effort of Cardano by IOHK and Charles Hoskinson to develop new features after launching KVEM is paying off. The investors are assured by Cardano's unique research-based approach of development. The added advantage is the capacity for its blockchain protocol to scale to higher level than the other coins in the market. This has brought Cardano in the limelight and it is being primarily used by businesses and governments. All the solid developments form the basis of an assured success of Cardano in future.
Want to get an in-depth understanding of crypto fundamentals, trading and investing strategies? Enroll now in Crypto Fundamentals, Trading And Investing Course.
Conclusion
Cardano cryptocurrency of future is moving away from proof-of-work protocol to proof-of-stake that are less resource intensive. It is a liquid asset and its valuation will rise as they introduce more features in the coming years. But a new coin is launched everyday and Cardano needs to move at a faster pace to keep and increase its market share and win investors.
*Disclaimer: The article should not be taken as, and is not intended to provide any investment advice. Claims made in this article do not constitute investment advice and should not be taken as such. 101 Blockchains shall not be responsible for any loss sustained by any person who relies on this article. Do your own research!