Do you like reading?  How much do you know about blockchain technology and cryptocurrency? These are relatively new technologies and many people have no idea about what they are or how they work. Well, this new technology has been in use for eight years now. When it was first introduced, it was used for money transfer services only. But over the years it has been successfully used in other sectors also.
One of the most paramount elements for your success in the blockchain and crypto industry is to read great books about them. Everyone is different, but the following suggestions of the best blockchain and cryptocurrency books will definitely start you off on a good foot.
Wondering how to become a certified enterprise blockchain professional? Enroll Now: Certified Enterprise Blockchain Professional (CEBP)
Best Blockchain and Cryptocurrency Books you should read in 2021
1. The Internet of Money, Volumes 1 & 2 – A collection of talks about why bitcoin matters, for everyone, By Andreas M. Antonopoulos
For all good reasons, Andreas is a beloved personality in the blockchain industry. For many years he has been a crypto evangelist. His book the Internet of Money Volumes 1 &2 is a compilation of his speeches on blockchain and crypto in various parts of the world between 2013 and 2016.
If you have any difficulty understanding the cryptocurrency craze, these are the books you should refer. In these volumes, he breaks down blockchain and crypto a layman's language so that you can keep pace with these technologies. Moreover, in these books, you will understand what is driving cryptocurrency and blockchain and their future in various aspects of our lives. New to Blockchain and Crypto? This is one of the best books for you.
Want to learn fundamentals of enterprise blockchains for free? Enroll in Enterprise Blockchains Fundamentals – Free Course Now!
2. The Business Blockchain: Promise, Practice and Application of the Next Internet Technology – By William Mougayar

William is a renowned blockchain business thinker. He is a blockchain insider and his thoughts and writings have influenced millions of people globally. In this book, he simplifies blockchain for easy understanding.
In addition, he also predicts the different aspects how blockchain can be used in future that will change how business is done. Also, in this book William discussed the two features of the blockchain. One, how the proper utilization of blockchain can solve lots of challenges we are facing today. Two, how the narrow view of blockchain is slowing down its diverse applications.
3. The Age of Cryptocurrency – by Michael J. Casey and Paul Vigna

This book is ideal for newbies to bitcoin and cryptocurrency. It introduces you to bitcoin, and then takes you step by step through its current market value and also its predictable future. Furthermore, the book is written in an easy to understand manner by using case studies.
The book also expounds on the blockchain technology. If you want a deeper understanding of blockchain and cryptocurrency, this is the best book for you.
Want to become a Cryptocurrency expert? Enroll Now in Cryptocurrency Fundamentals Course
4. Blockchain: The Beginners Guide To Understanding The Technology Behind Bitcoin and Cryptocurrency – By Artemis Caro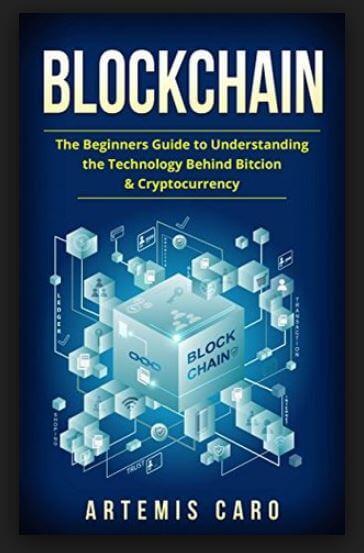 There are lots of vague ideas about blockchain and cryptocurrency, but what are they all about? Well, this book has a wonderful introduction to the blockchain technology. It also gives a fact-based background of the blockchain, the technology behind bitcoin and other virtual currencies as well.
Apart from that, this book also examines how blockchain is used in the current technology industry and its possible future use in different aspects of our lives.
To know how to learn blockchain technology, Read this article: How To Learn Blockchain?
5. Bitcoin and Cryptocurrency Technologies: A Comprehensive Introduction – By Arvind Narayanan, Joseph Bonneau, Edward Felten, Andrew Miller, Steven Goldfeder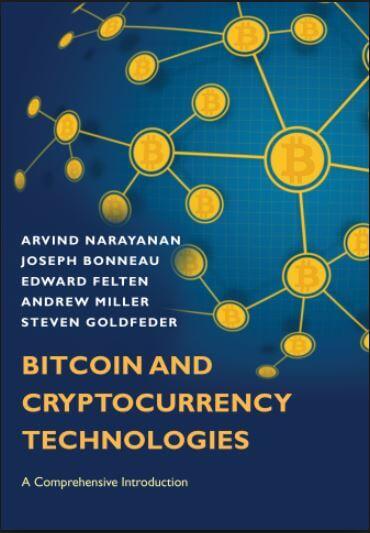 This is one of the best blockchain and cryptocurrency books to read. The book gives a comprehensive introduction to these new technologies that are oftentimes misunderstood. Ideal for everyone that has an interest in blockchain and crypto.
It covers almost every topic about cryptocurrency from mining, decentralization, the different types of digital currencies available and so much more.
Liked this list? Check out our Top Blockchain Influencers Lists:
Curious to know the impact and in-depth understanding of crypto compliance in businesses? Become a member and get free access to Crypto Compliance Fundamentals Course.
Final Words:
Though Blockchain And Cryptocurrency Books play an integral role, they are not enough to become a Pro. If you really want to become an expert, you need to enroll now in Blockchain training courses today.
What do you think about these books? Let us know your thoughts in the comment section below.