The explosion in popularity of play-to-earn or P2E games in 2021 emerged primarily from the growth of games such as Axie Infinity and Sandbox. Users could experience a new approach to gaming while also ensuring that they have control over their gaming experiences and assets. Are you interested in the top play to earn games and their unique experiences? Well, there are many alternatives among P2E games available on the market right now. 
Therefore, you are most likely to encounter multiple best options in the play-to-earn landscape. However, you can find your way through to the top P2E games with a brief glimpse into their offerings and unique digital experiences. The following post offers you an exclusive list of the best P2E games you can play in 2022.
Aspiring to Become a Certified Metaverse Expert and build P2E games? Enroll in Certified Metaverse Professional (CMP) Certification Course Now!
What are Play to Earn Games?
If you want to find the best play to earn games, then you must know what a play to earn game actually is. Play to earn games, or P2E games, are basically one of the significant interventions in the conventional gaming sector. You can define them as regular games which use a blockchain and smart contracts for redefining the revenue model and experiences with gaming. Players would have to encounter different mechanisms to help players earn more through their gaming exploits. The rewards for players could be in the form of cryptocurrency or NFTs and even a price appreciation in the NFT owned by players. 
On top of it, some use cases have the flexibility for players to stake tokens earned as rewards. Interestingly, the staked tokens could also serve as the foundation for decentralized governance in P2E gaming community. The facility for staking tokens could enhance some of the most popular play-to-earn games by considerable margins. 
With the help of 'staked tokens, players could exercise their rights to vote on proposals regarding design of the game and modification of other parameters. Some of the play to earn games imply that players must hold a specific cryptocurrency or NFT to play the game. On the other hand, you can also come across free to play or F2P games.
Build your identity as a certified blockchain expert with 101 Blockchains' Blockchain Certifications designed to provide enhanced career prospects.
Popularity of Play to Earn Games
The discussion on some of the most profitable play to earn games also invites reflection on the existing stage of P2E industry. Within just over a year, play to earn games have proved their potential for revolutionizing gaming with an evolutionary step. As time passes, the play to earn games could become an integral component of the metaverse with immersive experiences for users. However, the list of play to earn games might be restricted to a few options, considering that the P2E concept is considerably new. On the other hand, the growth of the P2E gaming sector has been meteoric with arrival of new titles frequently. 
As of 2021, almost 1.4 million wallets were linked with gaming decentralized apps. In addition, the in-game NFTs accounted for almost 20% of the total NFT trading volume for 2021. On top of it, the rise of popular gaming titles has encouraged many investors and VCs to add more than $4 billion to blockchain-based games.
Want to get an in-depth understanding of metaverse concepts? Join Standard/Premium Plan and get free access to Metaverse Fundamentals Course Now!
Popular Play to Earn Games
The sporadic growth of play to earn games has opened up many avenues. People are exploring play to earn games crypto use cases and working on new ways to utilize the P2E ecosystem. Are you interested in trying out a play-to-earn game? For beginners, the best course of action would be free to play a game. 
It can help you learn about the mechanics of blockchain-based games and practice the basic nuances of P2E gaming. Play for virtual tokens and discover the gameplay elements in play-to-earn games before you invest in one of the games. Do not buy in-game assets right away, and make sure you have done your research to find out if the game is right for you.
On the other hand, some of you may have already decided to take a dive into the world of P2E. Here are some of the best entries among play to earn games you must play in 2022.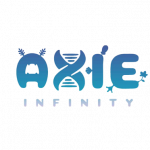 The obvious topper in a play to earn games list would be Axie Infinity. The NFT-based game is one of the most played P2E games and gained notorious popularity during the 2020 pandemic. As a matter of fact, people of Philippines used the game to fight off financial problems due to job loss during the pandemic. The game is based in a dystopian world where players can breed creatures known as 'Axies' in the form of NFTs. 
Players could pit their Axies against those of other players in their quest to explore the virtual world. The game also offers the facility for creating kingdoms for the Axies. Interestingly, Axies come in different types, and the traits determine their rarity. Players can make the most of different customization options to add distinct traits to their digital creatures. The winners in creature battles receive love potions as their rewards, which can be redeemed for AXS, a native token of the P2E gaming platform. 
Axie Infinity is easily one of the most popular play to earn games, with more than eight million players. Almost one million players play the game daily, and it has fuelled the digital economy to a massive extent. The Axie Infinity marketplace registered millions of dollars in daily sales, with the adorable creatures selling off for thousands of dollars. 
Most important of all, Axie Infinity can manage humongous player traffic and transaction volumes with a distinct element in its design. The game uses Ronin sidechain, thereby eliminating the concerns of expensive gas fees for Ethereum. With the power of innovation, Axie Infinity continues to introduce new features and interesting experiences for players.
Aspiring to Become a Certified NFT Expert? Enroll in Certified NFT Professional (CNFTP) Course Now!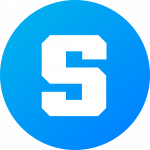 The Sandbox is another top contender among play-to-earn games in 2022, with a specific focus on the metaverse. It is an interesting blockchain-based game that features virtual parcels of land of different sizes. The owners of the virtual properties could customize new experiences and build assets on their virtual parcels of land. 
For example, virtual real estate owners on Sandbox could develop games, social interaction hubs or anything they can carve up from their creativity. The origins of Sandbox go back to 2012, when it evolved as a mere mobile game. Subsequently, Animoca Brands took over Sandbox in 2018 and revamped it into a web3 version. The sale of virtual estate started off on the platform in December 2019. With high-profile endorsers such as Snoop Dogg, the Sandbox is obviously one of the top P2E games around.
How are virtual parcels of real estate related to P2E gaming? Considering the fact that Sandbox falls into the metaverse genre, many people would question its position among top play to earn games right now. The Sandbox might not be a popular P2E game, although it is something more than that. Landowners on Sandbox could develop P2E game mechanics with unique experiences. 
The play-to-earn rewards in the games on Sandbox would depend on the gaming experience and the design. Beginners can think of Sandbox as a free-to-play metaverse game for exploring how virtual real estate works. At the same time, you would need cryptocurrency for purchasing or renting virtual plots. 
The aesthetic design of the Sandbox is almost similar to Minecraft with the 'voxel-based' game assets. Game creators can use The Sandbox Game Maker for editing the gaming experience along with VoxEdit. While scripting can be a trouble, you can use the tutorials and other resources available on Sandbox for creating P2E games.
Build your identity as a certified blockchain expert with 101 Blockchains' Blockchain Certifications designed to provide enhanced career prospects.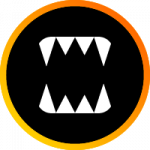 The play to earn games crypto landscape is quite appealing, and Splinterlands makes it more interesting with the thrill of card games. It is practically a play-to-earn trading card game in the auto-battler genre, in which players could earn rewards in tokens or cards only through playing. The cards are non-fungible tokens, and players can battle each other for a win. Players would need the best cards which can help them in dealing with the opponent. 
However, players have to go through many quests before becoming strong opponents. The P2E game includes guilds, rewards, weekly tournaments and daily quests alongside an in-game marketplace. Players could join the guilds and take part in the weekly competitions against other guilds to have the best rewards. The good news about Splinterlands is that it is a F2P game and is a great option for beginners to understand play-to-earn games in 2022 and how they work. You can also purchase a Summoner's Spellbook NFT in the game for $10 to move ahead in the game.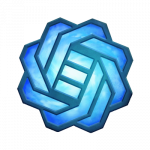 Another big entry among the best play to earn games would be Gods Unchained. It is also a trading card game and uses the IMX blockchain. Players can get started easily with the free-to-play game and engage in battles with other players to find out the strongest contender. The game includes creative elements of war, magic, death, light, deception and nature in the battles. 
The objective of each player in the battle is to reduce the health of the opponent's god to zero. Players can start the game with each player taking a deck of thirty cards and choosing the neutral cards. They must also choose the cards which must align with their god. Furthermore, you would also have to follow additional rules in the game. 
Players could collect NFT cards to compete against each other, and unique traits could help them win battles. The winners of the battles could receive payments in GODS token, the in-game currency of Gods Unchained. It is obviously one of the most profitable play to earn games that can help you build your confidence for entering the P2E arena. The striking highlight of Gods Unchained is the Immutable X blockchain, a layer-2 solution that offers scalability without expensive transaction fees.
Want to get an in-depth understanding of non-fungible tokens (NFTs)? Enroll Now in NFT Fundamentals Course.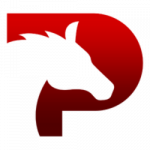 The notable mentions in a play to earn games list would also feature Pegaxy, which launched with a beta version by the end of 2021. It is a creative game, evident from its design, with the horse racing genre. Players could purchase horses as NFTs and rent them out, breed them and use them in races. The races in the Pegaxy game feature 12 horses, and the top three horses receive the rewards. Within a small period of time, the P2E game has showcased promising growth in terms of new users alongside earning capabilities. 
As of now, the game is still in the V1 stage, a 2D iteration of the game. However, it would gradually develop into a full-fledged 3D version featuring additional strategy-based elements and skills. The game designers have planned on introducing rarity in horse breeds with distinct attributes. Most important of all, Pegaxy is an easy choice of play-to-earn games in 2022 for beginners with multiple options for participation. You can try renting a racehorse or spend your money on a horse NFT to participate in races. 
The game also allows entry by breeding horses in the game and racing or trading their offspring. The game has introduced some distinct attributes, known as 'bloodlines,' with different levels of rarity. For example, Hoz is the rarest bloodline, while Campona is a rare bloodline. The uncommon bloodline in the game is Klin and Zan is the most common bloodline. Furthermore, the game also features different breed types of horses. 
Start learning Non-Fungible Token with World's first NFT Skill Path with quality resources tailored by industry experts Now!
Bottom Line
The detailed overview of some of the exciting play to earn games to play in 2022 delivered some great options. Axie Infinity, the Sandbox, Pegaxy, Splinterlands and Gods Unchained are the top contenders among P2E games. However, there is more space in the play to earn games list you reviewed here with new titles. 
Play to earn games can open up new doors for control to game creators alongside democratizing game design. Play to earn games offer a unique creator economy with tools provided to players for creating assets or new experiences. However, investments in play to earn games can be risky. Therefore, you must learn about play to earn games in detail before you take a shot at your best game.
*Disclaimer: The article should not be taken as, and is not intended to provide any investment advice. Claims made in this article do not constitute investment advice and should not be taken as such. 101 Blockchains shall not be responsible for any loss sustained by any person who relies on this article. Do your own research!