DeFi protocols have been making a lot of news in the domain of blockchain now. DeFi has enabled the development of a completely new breed of financial products which simplify financial services for everyone. However, one of the most important requirements for using DeFi protocols refers to a DeFi wallet. DeFi allows you to become your own bank without depending on intermediaries. 
Wallets are essential for providing secure, accessible, and intuitive interfaces for interacting with DeFi products. In recent years, DeFi wallets and asset management tools have redefined the ways investors and users accessed financial technology. As the world gears up for embracing an innovative approach for transforming the financial services sector, let us find out more information about the top DeFi wallets you can find now. 
Want to explore in-depth about DeFi protocol and its use cases?  Enroll in Decentralized Finance (Defi) Course- Intermediate Level Now!
Understanding Decentralized Finance Wallet
The first concern in any discussion about decentralized finance wallets is an overview of the tools. However, you need to understand what exactly it is before you start looking for the tools. Wallets are important requirements for participating in the DeFi ecosystem as they offer significant functionalities of usability and security. 
The security of your assets on DeFi is invaluable, and at the same time, you must ensure a simple user experience. DeFi wallets help you in storing your assets securely, even when they are disconnected from the internet. Additionally, you would also need online wallets that can help you interact with DeFi protocols easily alongside exchanging crypto-assets flexibly. 
The next important factor that comes to mind which thinking of a decentralized finance wallet refers to its traits. Some of the crucial traits which distinguish a decentralized finance wallet are as follows,
The most important trait in decentralized finance wallets refers to their unique key pair. The key pair indicates a profound difference from the centralized wallets. Users have to take responsibility for safeguarding their private keys, generally offered in the form of a 12-word seed phrase.
The wallets enable users to send and receive funds with the assurance that they would be the only ones accessing funds. 
From a virtual perspective, all the non-custodial wallets could easily manage a complete suite of assets. Particularly, Ethereum-based DeFi wallets could enable users to deposit ETH alongside stablecoins such as Dai, ERC721 tokens such as Axies, and ERC20 tokens such as KNC. 
It is possible to access all decentralized wallets by connecting a web3 wallet. Now, mobile wallets have started integration of dApps browsers for easier connection with DeFi applications without leaving the app. 
Want to know more about DeFi? Enroll Now: Introduction to DeFi Course
Top Picks for Decentralized Wallets
With the different features of decentralized wallets presenting cognizable benefits for users, it is inevitable to find out an ideal pick that fits all the criteria. However, choosing the best DeFi wallet 2022 can be a tough job when you don't have a clear impression of the top choices. The following entries in the domain of decentralized wallets could help you make the right choice for your DeFi journey. 
      1. Metamask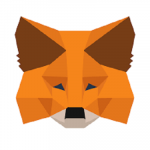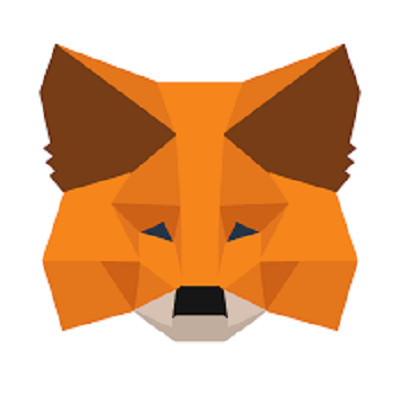 Metamask is basically a web browser extension that could also serve the role of a DeFi wallet. It offers a flexible gateway for easier access to DeFi by leveraging any specific internet browser. Unlike other DeFi wallets, users could install Metamask on the web browser of their computers. 
Metamask is also accessible on phone, although you may need a bigger screen for ease of opening multiple windows. It will also help you move seamlessly from one tab to another in the course of adding other DeFi apps. You can use Metamask by using a simple mouse and keyboard on your computer. Additionally, the easily legible screen size doubles up the points for user experience. 
Metamask offers support for the ERC20 standard tokens of Ethereum alongside Binance Smart Chain BEP-20 tokens. In addition, Metamask also offers support for trading on layer 2 solutions such as Polygon (previously referred to as Matic). As a result, you can clearly notice the benefit of versatility with this unique wallet for DeFi. 
The seamless integration with the majority of DeFi apps and protocols by using Metamask DeFi wallet also plays a crucial role in its popularity. In addition, almost all walkthroughs and how-to guides on major DeFi platforms use Metamask as the reference for explaining tasks. Therefore, it can be a perfect fit for beginners as well as experienced players in the DeFi ecosystem. 
With so many plausible benefits, it is quite difficult to notice that Metamask also features certain risks. Metamask makes you more vulnerable to different types of hacking attacks. Some of the common types of hacks that can affect Metamask users include malware, phishing websites, and malicious smart contracts.
Excited to learn the basic and advanced concepts of ethereum technology? Enroll Now in The Complete Ethereum Technology Course
      2. Eidoo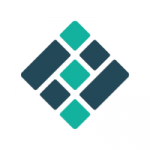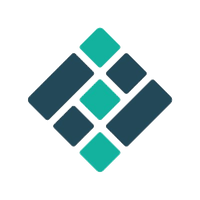 The next entry which might qualify as the best DeFi wallet 2022 is Eidoo. It is a multifunctional crypto wallet with a non-custodial nature and opportunity to access a wide assortment of DeFi platforms. Eidoo offers support for ERC721 and ERC20 tokens alongside allowing users to store cryptocurrencies such as Litecoin and Bitcoin. Interestingly, Eidoo also fulfills the promise of being a multicurrency wallet as it supports more than 1000 tokens. 
The most important trait of a decentralized wallet actually focuses on its capability for enabling users to grow their ROI. How? They allow users to implement liquidity and yield farming strategies. Eidoo serves the same purpose for crypto investors and traders. In addition, Eidoo also supports many other functions such as,
Allow users to leverage the internal decentralized exchange built in Eidoo for exchanging tokens without any effort. 
The in-build NFT manager in Eidoo helps users in purchasing, holding, and trading non-fungible tokens. In addition, it also enables users with skills for easy viewing and management of digital artwork, crypto-collectibles, and other digital assets.

Users could also find Eidoo as the best

DeFi wallet due to eidooCARD. It is basically a VISA-based debit card that helps users in spending their cryptocurrency in different online or physical stores all over the world. It also allows users to withdraw fiat currency as well as obtain 10% cashback on eligible purchases.
Build your identity as a certified blockchain expert with 101 Blockchains' Blockchain Certifications designed to provide enhanced career prospects.
  3. Coinbase Wallet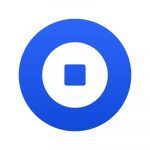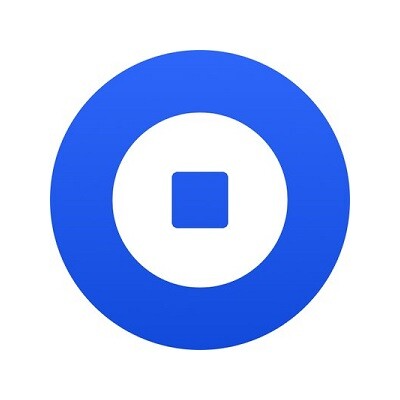 It is practically impossible to ignore the name of Coinbase Wallet in the list of decentralized finance wallets. It is a non-custodial web3 wallet from the house of the biggest centralized exchange, Coinbase. The wallet supports a wide assortment of cryptocurrencies and provides better ease of use, especially for beginners. Users could just enter the username of an individual for sending funds without having to type a long hexadecimal code. 
In addition, Coinbase Wallet also allows users to transfer assets from their accounts on Coinbase.com. Keep in mind that the Coinbase Wallet is different from the wallet that users generally use for interacting with Coinbase. The native wallet for Coinbase app and website is suitable for purchases, sales, and on-ramps. 
On the other hand, Coinbase Wallet is suitable for helping users experience the value of DeFi. It enables users to interact with different DeFi apps and exchanges without the centralized control of Coinbase. The achievements of Coinbase Wallet as a top DeFi wallet also include the proven assurance of security. It leverages features such as biometric security or a six-digit PIN for safeguarding your assets in the wallet.
Learn the fundamentals of Decentralized Finance (DeFi) with DeFi Flashcards
      4. Trezor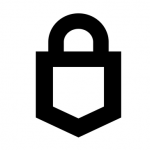 Trezor is also one of the top picks when it comes to the best DeFi wallet 2022. It is actually a cold storage wallet, available in two different models. The first model, Trezor One, presents better affordability, while the second model, Trezor Model T, comes in the higher-end pricing. Users could access top-notch security features in both wallets for online storage of their crypto assets. 
You have to enter a PIN for gaining access. In addition, the order of the keypad constantly changes with each use for countering keyloggers. Users could find better ease of use with the Model T touch screen to input the PIN. Furthermore, Model T also offers better adaptability with the constantly growing DeFi ecosystem. 
Want to understand the best ways to use DeFi development tools like Solidity, React, and Hardhat? Enroll now in DeFi Development Course!
      5. Argent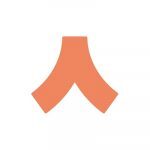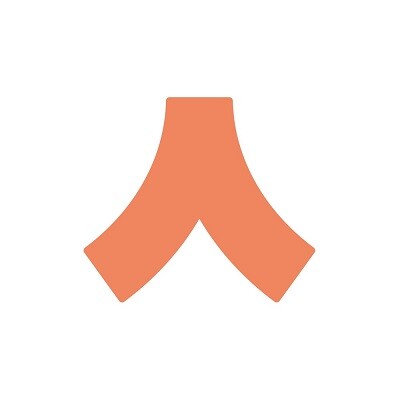 The final addition among the top DeFi wallets in the present times obviously draws attention to Argent. It presents a radically improved crypto wallet for freedom from paper backups, free transactions, and simple addresses. The mission of Argent basically focuses on offering the benefits of the decentralized finance landscape. Argent is a unique decentralized wallet with a mobile-first approach in the DeFi landscape. 
It has the power of meta-transactions which help in relieving the burden of transaction fees. Most important of all, Argent allows users to leverage the functionalities of popular DeFi products that users could benefit from. The social recovery functionality with 'Guardians' feature in Argent ensures that users are not locked out of their wallets. 
Start learning Blockchain with World's first Blockchain Career Paths with quality resources tailored by industry experts Now!
Bottom Line
The choice of the best DeFi wallet 2022 could be a tough one considering the different alternatives which are available presently. However, the most important thing that can help you find the ideal pick is a clear impression of requirements. Make sure that you have a plan for your journey in the DeFi ecosystem, the objectives you want to achieve, and the resources you need. Subsequently, you could also focus on the essential traits of decentralized wallets as a reliable factor for choosing the best. You can learn more about decentralized finance and wallets in detail before you decide to use a decentralized wallet now. 
*Disclaimer: The article should not be taken as, and is not intended to provide any investment advice. Claims made in this article do not constitute investment advice and should not be taken as such. 101 Blockchains shall not be responsible for any loss sustained by any person who relies on this article. Do your own research!