The concept of crypto faucets has been revolutionary, especially in improving access to cryptocurrencies. People who could not buy cryptocurrencies due to various reasons could use crypto faucets to earn small crypto rewards. The top crypto faucets could help you earn small amounts of Bitcoin, Ether, and other cryptocurrencies as rewards for completing simple tasks.
However, it is also important to look for reliable crypto faucets which do not place your crypto assets or personal information at risk. Therefore, the selection of trustworthy crypto faucets from the various available alternatives can be a challenging task. The following discussion will help you find the best picks among crypto faucets operational in the existing markets. 
Want to become a Cryptocurrency expert? Enroll Now in Cryptocurrency Fundamentals Course!
What are Crypto Faucets?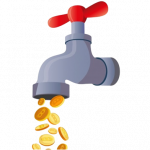 Before you take a look at the list of crypto faucets, you must go through a detailed introduction to crypto faucets. The basic definition of crypto faucets paints them as websites, applications, or platforms that help users earn free crypto rewards. Users have to complete simple tasks such as solving puzzles, completing games, or entering captcha details at regular intervals throughout the day. 
The crypto faucet sites earn revenue from the different activities through a revenue-sharing arbitrage model. For example, crypto faucets can redirect users toward advertising networks and earn revenue from the same. Subsequently, crypto faucets could distribute a specific share of the revenue as crypto rewards to the users. At the same time, you must also note that crypto faucets don't offer humongous crypto rewards. On the contrary, the small crypto rewards gradually amount to a reasonable sum which users can redeem later. 
Want to get an in-depth understanding of crypto fundamentals, trading and investing strategies? Become a member and get free access to Crypto Fundamentals, Trading And Investing Course.
Why Should You Worry about Crypto Faucets?
The information about crypto faucets is quite convincing and shows how they can offer an easy avenue for earning crypto. At the same time, you can notice the free crypto faucet access as you don't have to invest anything to complete the tasks. You can start using a faucet of your choice by signing up for the platform and adding a micro wallet. Choose your task and complete it within the specified deadline for earning the rewards. The methods to access a crypto faucet definitely showcase a significant opportunity for almost anyone to earn free crypto. 
However, you should also take note of the potential risks associated with crypto faucets. Your search for the best crypto faucets should never blind you to the inevitable setbacks. Just like everything in the world of cryptocurrency, faucets are also vulnerable to scams. For example, users can be duped into disclosing their private key information, thereby ending up with theft of funds. On the other hand, malicious platforms posing as crypto faucets can trick users into revealing passwords or executing malware infections. All these risks point out the necessity of research before choosing a particular crypto faucet.
Curious to know the impact and in-depth understanding of crypto compliance in businesses? Become a member and get free access to Crypto Compliance Fundamentals Course.
Top Choices of Crypto Faucets for You
The external description of crypto faucets makes them an appealing instrument for earning free crypto. Every crypto enthusiast can find crypto faucets helpful for getting their hands on cryptocurrencies. At the same time, the risks associated with crypto faucets can create doubts regarding the most popular crypto faucets and their credibility. Therefore, you need to be careful in checking out crypto faucets before you arrive at a decision. Here is an outline of some of the renowned crypto faucets you must try now.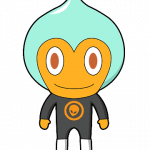 The list of responses to "Which crypto faucet is best?" can bring you across Bitcoin Aliens, an important Bitcoin faucet with guaranteed rewards. It offers Satoshi rewards at an interval of 30 minutes. In addition, the crypto faucet also features a referral program that can help users in improving their earnings. 
Most important of all, Bitcoin Aliens features interesting activities you can complete to earn crypto rewards. The activities include watching advertisements and movies or playing online games. Users can receive rewards of 100 to 5000 Satoshi according to the time invested in each work. 
Bitcoin Aliens differs from other top crypto faucets in the fact that it does not offer a set amount of BTC rewards for a particular activity. Furthermore, you don't have to worry about minimum withdrawal restrictions as you can cash out your rewards before reaching the minimum amount. 
Want to become a bitcoin expert? Enroll Now in Getting Started with Bitcoin Technology Course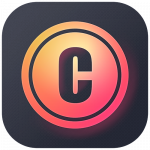 Free crypto faucet access with Bitcoin can also be available with Cointiply. It is one of the most flexible tools which features a primary interface by allowing users to earn free BTC. The tasks on the crypto faucet include simple choices such as watching movies, participating in special surveys and offers, or browsing web pages and playing online games. 
Cointiply distributes the rewards at an interval every hour, and players don't need any minimum withdrawal limit for redeeming their rewards. Another important detail about Cointiply refers to the fact that it does not request any personal information from users. Therefore, Cointiply stands out with a specific safeguard for user anonymity as it does not put your personal information at risk.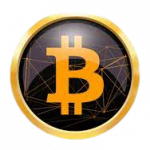 Bitcoinker is another entry among popular crypto faucets with daily reward payouts and minimum requirements. The crypto faucet is a Bitcoin faucet that can help earn rewards in Bitcoin through activities such as watching movies, completing surveys, browsing different web pages, and entering online games. 
The user-friendly design of Bitcoinker makes it one of the best crypto faucets for beginners. Irrespective of the magnitude of rewards, users on Bitcoinker could collect free Satoshi on an hourly basis. You could also develop a feeling of confidence in the fact that you don't have to encounter any complicated conditions for redeeming your crypto rewards.
Start learning about Cryptocurrencies with World's first Cryptocurrency Skill Path with quality resources tailored by industry experts Now!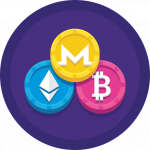 Some crypto faucets might look like they are more suited to the interests of expert professionals. The example of Altcoins.pw proves the same. However, it is actually a beginner-friendly crypto faucet with many notable value advantages. Apart from being a crypto faucet, Altcoins.pw also serves as an online miner and a crypto exchange. The activities in this crypto faucet are almost similar to that of other crypto faucets to an extent.
All you have to do is play games, participate in referral programs, or watch advertisements for utilizing the crypto faucet on the platform. In addition, you have the flexibility of choosing from different engaging cryptocurrency games. In a way, you can enjoy the experience of P2E games on Altcoins.pw.
Another important feature of the crypto faucet refers to the flexibility of operating an auto facet. You can use the "Multi" option in the Altcoins.pw free crypto faucet for earning rewards in three different cryptocurrencies. The incentive payout mechanism distributes rewards for a claim after every day.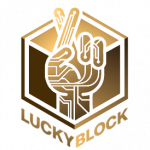 The entries among answers to "Which crypto faucet is best?" would focus on alternatives like Lucky Block. It is an innovative crypto faucet that offers monthly benefits to participants alongside blockchain-based prize drawings. Lucky Block is one of the fastest-growing crypto faucets which runs on a crypto lottery model. 
It has been created with the basic objectives of fairness and transparency alongside offering comprehensive monitoring and documentation. Furthermore, Lucky Block also guarantees better transparency and security alongside faster reward payouts. Interestingly, 10% of the daily jackpot on the crypto faucet has been dedicated to charitable donations.
Build your identity as a certified blockchain expert with 101 Blockchains' Blockchain Certifications designed to provide enhanced career prospects.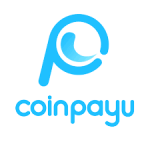 The names of the most popular crypto faucets in the market right now would also include references to Coinpayu, a Bitcoin faucet. It is a favorable choice for anyone seeking an uncomplicated and straightforward crypto faucet. The notable features which work in favor of Coinpayu refer to the user-friendly features alongside the simple layout. The easy design allows you to navigate all aspects of the website, even without any prior experience. Users can earn free crypto rewards by playing online games, watching movies, and carrying out surveys. 
While Coinpayu does not have a minimum withdrawal limit, you can come across a threshold limit for the same. Coinpayu disburses reward payouts on an hourly basis when the profits of users exceed the threshold limit. Coinpayu is one of the trusted crypto faucet sites with the facility of instant transaction settlement without any delays or complications. Most important of all, the crypto faucet also boasts a responsive interface that works seamlessly across multiple browsers and devices.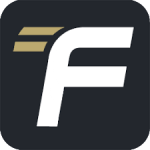 The world of crypto faucets also features some striking entries, such as FireFaucet. It is a top choice among crypto faucets for developing a diverse assortment of cryptocurrencies. FireFaucet not only provides rewards in Bitcoin but also in many other coins such as Tron, Dash, Litecoin, Dogecoin, and many others. 
One of the interesting highlights for the claim of FireFaucet as an answer to "Which crypto faucet is best?" would point at the incentives received from the site. The platform is a bit different as the user ratings would affect the incentives you can earn with the faucet. The daily ranking of users increases with the frequency of interaction with FireFaucet. 
It is important to note that the platform rewards the top 20 users with additional incentives on a daily basis. At the same time, you can also have the assurance of rewards for completing daily tasks on the crypto faucet. Users might also want to take a look at the referral program of FireFaucet, which can guarantee some exciting rewards. At the same time, you can also complete regular tasks such as watching movies or completing surveys to earn crypto rewards. 
Learn the fundamentals, working principle and the future prospects of cryptocurrencies from the E-book: AN INTRODUCTION TO CRYPTOCURRENCY FUNDAMENTALS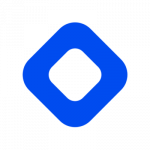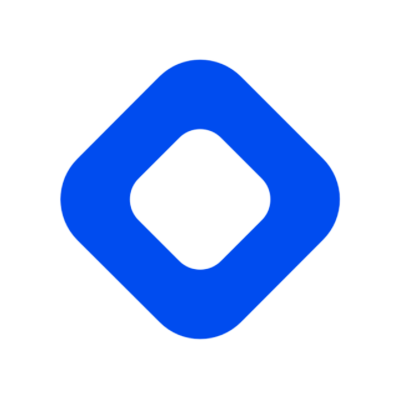 The list of crypto faucets you should try in 2022 would be incomplete without bringing BlockFi into the equation. It is one of the most renowned Bitcoin faucets, which is an ideal pick for anyone interested in earning free BTC rewards alongside other cryptocurrencies. The mechanism of BlockFi is similar to that of other crypto faucets as you have to conduct surveys, watch films and try out new applications, among other tasks for earning crypto rewards.
The BlockFi crypto faucet distributes rewards among users at a gap of every 30 minutes. Users can redeem their rewards and withdraw them in the form of Litecoin, Ether, or Bitcoin. However, BlockFi has imposed a minimum withdrawal limit of $100. 
Get familiar with the terms related to cryptocurrency with Cryptocurrency Flashcards
Final Words
The comprehensive illustration of the most popular crypto faucets delivers a dominant idea regarding the multiple choices of cryptocurrency faucets available for you. On the other hand, you must familiarize yourself with the reasons why crypto faucets can be a risky proposition. As a result, you can emphasize the necessity of selecting reliable crypto faucets. The basic description of crypto faucets may present them as platforms for completing simple tasks to earn crypto rewards.
However, crypto faucets take up a lot of time and effort with the promise of trivial rewards. At the same time, you must be safe from potential security risks, such as exposing private information. Learn more about crypto faucets and explore the sites and how they work in practice before making your choice. Start discovering more details about crypto faucets and dive into free crypto rewards.
*Disclaimer: The article should not be taken as, and is not intended to provide any investment advice. Claims made in this article do not constitute investment advice and should not be taken as such. 101 Blockchains shall not be responsible for any loss sustained by any person who relies on this article. Do your own research!