After learning everything about the fundamentals of blockchain explorers, it is reasonable to understand their significance in the blockchain ecosystem. As the fundamental tools for navigating blockchain platforms and applications, blockchain explorers are not 'nice-to-have, but necessary for the general user to view and manage transactions on blockchain networks.
In a recent article, we discovered the definition, working, and applications of blockchain explorers in detail. So, how can you find the best blockchain explorer according to your needs? Since they are important for viewing your transactions on blockchain networks, you have to be quite careful about the choice. The following discussion outlines the seven best blockchain explorers that you can rely on for monitoring and management of applications on blockchain.
Blockchains are inherently designed as large public databases that allow suitable options for navigating them flexibly. On the other hand, it is quite difficult for an individual without advanced technical fluency to use a blockchain application. How do you find out and manage the transactions on a blockchain network or application? The command-line interface or CLI is definitely a reliable tool for accessing information about the blockchain and interacting with it.
However, any individual without any prior expertise and knowledge of programming could face difficulties in using CLI. Therefore, blockchain explorers help in viewing and managing digital assets on blockchain. Traditionally, cryptocurrency owners have utilized blockchain explorers for checking the status of sent and received transactions. However, blockchain explorers have wide-ranging use cases and basically serve as the search engine for blockchain. With the growing adoption of blockchain, many people want to access the most popular blockchain explorer.
Build your identity as a certified blockchain expert with 101 Blockchains' Blockchain Certifications designed to provide enhanced career prospects.
What are the Best Blockchain Explorer?
So, what can you expect from a blockchain explorer? Is there any ideal benchmark for the best blockchain explorer? Blockchain explorers serve more than just verifying the status of transactions on blockchain networks. They can provide a report about various data points related to transactions on the blockchain. Some of the important details that you can find with a blockchain explorer include date, fees for transaction, block height, date, incoming and outgoing addresses, and amount associated with transactions.
Blockchain provides the exceptional advantage of complete transparency of transactions, and blockchain explorers should be capable of achieving the same. Many blockchain applications such as cryptocurrency wallets inform users about the processing of transactions through notifications. On the other hand, there are many other blockchain services that do not offer similar facilities. In such cases, blockchain explorers should ensure that they can provide the information users need about their transactions on the blockchain.
With so much being said about blockchain explorers, it is reasonable to wonder whether there is a perfect alternative! As a matter of fact, you would come across a long list of blockchain explorers presently active in the blockchain ecosystem. Now, there is no mandatory rule or benchmark for finding out the best explorers to navigate blockchains.
On the other hand, many blockchain explorers have been able to endure the test of time while gaining widespread support from the blockchain community. Here is an outline of the best blockchain explorers that can eventually help you make the right choice for managing transactions on blockchain.
1. Blockchain.com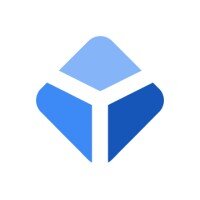 There is no way you would come across a list of top blockchain explorers without Blockchain.com on it. The easy-to-use interface of the blockchain explorer presents different options to navigate blockchain easily in a flexible list. The options for navigating blockchain on Blockchain.com include a transaction monitor, mining difficulty, block checker, current hash rate, transaction monitor and checker, continuously updating average fee graph, and more.
Users also have the privilege of switching to analysis of Ethereum or Bitcoin Cash, although with considerably limited options for such blockchains. As a matter of fact, the popularity of Blockchain.com is not due to the quality of service. It was the first block explorer of its kind, and people have developed considerable familiarization with it.
The functionalities for exploring blockchain details such as addresses, blocks, and transactions make it the best blockchain explorer. The next most interesting feature in Blockchain.com refers to the massive assortment of stats pertaining to activities associated with Blockchain in the recent 24 hours.
The 'Data and Charts' section of Blockchain.com is also another profound aspect for the blockchain explorer. The Charts section features frequent updates with the addition of new data, thereby opening the scope for in-depth analysis of new blockchain trends. The Charts section also features additional sections tailored for Bitcoin as a currency, Bitcoin wallet activity, mining information, Bitcoin block details, and Bitcoin network activity.
Blockchain.com is a popular blockchain explorer because it can offer an in-depth overview of blockchain applications without adding excessive information. Interestingly, it is suitable for beginners as well as professionals in blockchain, thereby adding up to its popularity.
2. Blockcypher
Blockcypher is the next notable addition among the top blockchain explorers active in the market. It is an open-source blockchain explorer with the right set of features to help you uncover a wealth of information. Users could explore various data points such as transactions, addresses, and blocks on blockchain networks. Furthermore, it also features a clean user interface that is known for high usability.
As a result, users don't have to experience any difficulties at all while using Blockcypher blockchain explorer. The real-time feed of Blockcypher is also another attractive factor that you can find in this blockchain navigation tool. Other than the usual features that you can find in blockchain explorers, Blockcypher also brings something more to the table. Users could find suggestions for transaction fees alongside confirmation predictions.
Furthermore, it also provides the feature of public address notifications for your Bitcoin cold wallet addresses. Apart from extending support for navigating details of Bitcoin, it also supports Dogecoin, Litecoin, and Dash. However, you could not find any support for Bitcoin Cash with Blockcypher. Interestingly, Blockcypher helps users in exploring the blockchain of Bitcoin in four different currencies such as mBTC, BTC, Bits, and Satoshi.
The developer's section in Blockcypher is also one of the formidable features that make it a popular blockchain explorer. Users can access a robust API alongside developer tools in this section for developing applications based on their platform. Furthermore, the support of extensive documentation in using the API also improves usability of Blockcypher.
Want to become a bitcoin expert? Enroll Now: Getting Started with Bitcoin Technology
3. Tokenview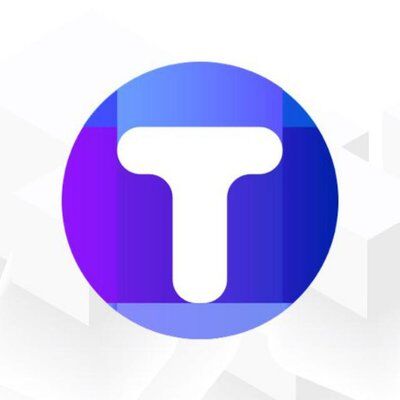 Your search for the best option in a list of blockchain explorers can come to an end with Tokenview. It is one of the best as well as favorite blockchain explorers presently with an exciting assortment of highly functional features. Although it is one of the recent additions among blockchain explorers, it has introduced the exceptional functionality of multi-chain exploration.
Since Tokenview comes from a team of Chinese developers, it was primarily tailored for Chinese markets. So, users may have to encounter issues in accessing the site in English. However, it makes up for the shortcoming in the form of broad coverage of cryptocurrencies. Tokenview supports over 100 different cryptocurrencies, establishing its formidable identity as a multi-chain explorer.
In addition, Tokenview is the best blockchain explorer with powerful blockchain navigation tools such as a number of daily active Bitcoin wallet addresses, daily trading levels, and block winners alongside more. Tokenview helps you explore blockchains of Ethereum, Monero, Litecoin, Ontology, NEO, ZCash, TRON, and many other cryptocurrencies.
Furthermore, the formidable decentralized app explorer helps users in exploring blockchain applications easily. Since it has to deal with excessive volumes of data, users can expect slower loading speeds with Tokenview. However, existing Tokenview users have experienced faster navigation of the site once it has been launched.
Want to become a Cryptocurrency expert? Enroll Now in Cryptocurrency Fundamentals Course
4. Blockchair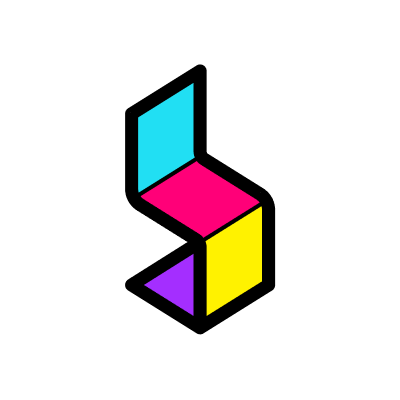 Discussions on the best blockchain explorers in the world would obviously arrive at Blockchair at some of the other points. As one of the most aspiring blockchain explorers are presently active in the market, it provides a huge assortment of information, especially for various cryptocurrencies such as Bitcoin, Litecoin, Ethereum, Ripple, and Bitcoin Cash.
The most noticeable feature in Blockchair refers to the facility of searching for embedded text data in the Bitcoin blocks. Furthermore, users could easily dive into details of transactions with particular notes or instructions. In addition, you could also verify if participants have added any amusing text in the blockchain.
Blockchair helps users in accessing more information than Blockchain.com, especially in the case of cryptocurrency transactions. The tagline of Blockchair, i.e., 'Search the blockchain world for anything' indicates its capability to outperform the best blockchain explorers.
You can access data such as transaction fees, current difficulty, mempool size, number of nodes, addresses, embedded text data, blocks, and more. The 'Compare' tool in Blockchair is also one of its notable features. It helps in comparing the mining, network, and blockchain statistics for all coins accounted for in Blockchair with a side-by-side comparison.
5. Tradeblock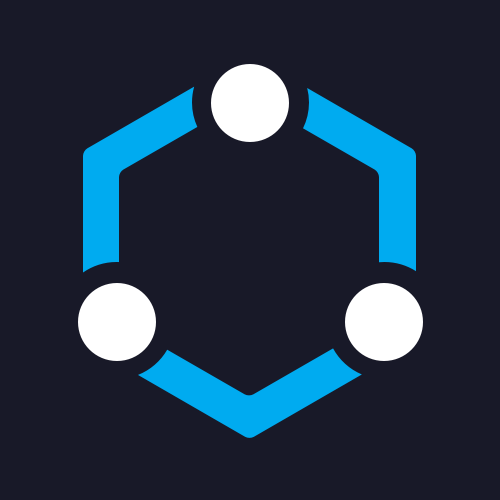 Tradeblock is also one of the popular entries in the list of blockchain explorers with a formidable competitive advantage. It provides blockchain explorer for the Bitcoin blockchain with an extremely minimalistic environment for tracking transactions and searching for wallets. The simple design hides a powerful blockchain explorer with credible features and a wide range of essential tools.
The helpful additional features in Tradeblock establish its claim as one of the top contenders in this list. The 'Historical' tab in Tradeblock features a Bitcoin historical data chart where you could change the data sets on display by using 'Settings' tab on the right.
The 'drop-down' boxes could help in comparing transaction value, mining difficulty, hash rate, block size, and other aspects. In addition, the 'Mining' tab in Tradeblock can also provide a wide range of information regarding Bitcoin mining. The 'Mining' tab also provides a mining calculator for driving better decisions regarding Bitcoin transactions.
Aspiring to make a lucrative career as a blockchain expert but not sure how? Check the detailed guide Now on How To Become A Blockchain Expert
6. CoinMarketCap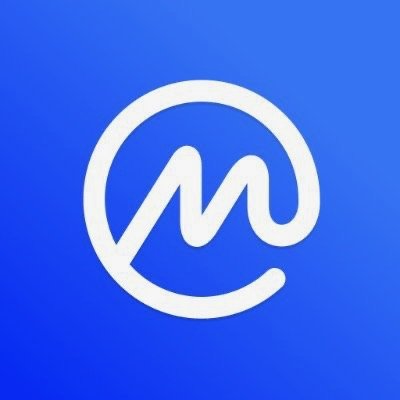 The CoinMarketCap Blockchain Explorer is undoubtedly a popular blockchain explorer that has emerged recently. The portal does not need any introductions at all, and it is a benchmark for different crypto-asset owners to explore important information regarding the cryptocurrency market.
The blockchain explorer of CoinMarketCap provides a detailed ranking of cryptocurrencies and exchanges, arranged in order of market capitalization. In addition, users could also depend on the CoinMarketCap Blockchain Explorer for finding out their transactions.
It also supports exploration of blockchain of other cryptocurrencies in the market. The easily readable graphs on the explorer, along with a clear illustration of transactions for every block and a basic data layout, strengthen its usability. The clean aesthetics of CoinMarketCap Blockchain Explorer are also appealing for newcomers to the world of blockchain.
7. Blocktrail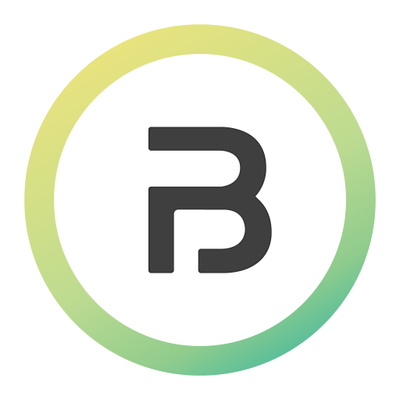 The final addition to this list of seven best blockchain explorers brings us to Blocktrail. The homepage of the blockchain explorer portal displays a wide range of stats such as the mempool size, recommended fee, Hashrate distribution for each pool, and block feed. Although the UI of Blocktrail is no work of wonder, it definitely scores good numbers in terms of ease of use.
Most importantly, users can access a unique feature with Blocktrail. It allows users to export all transaction history related to a public address in the format of a CSV file. Furthermore, it also offers an easily comprehensible pictorial representation of transaction history for a specific address.
Interestingly, users can also find out information regarding the number of times a specific Bitcoin public address found entries on the internet. The advantages of Blocktrail as one of the top blockchain explorers are also evident in the facility of developer's section. The developer's section features user-friendly SDKs and APIs that could support aspiring blockchain developers.
Start learning Blockchain with World's first Blockchain Career Paths with quality resources tailored by industry experts Now!
Conclusion
On a final note, it is clearly evident that you have various options when it comes to the best blockchain explorer. However, it all comes down to your requirements when you have to make the final selection. Now, it is important to remember that all the notable blockchain explorers offer basic functions of viewing transaction details.
So, you should try to make your choice on the basis of features that you want, such as additional insights into transaction details. Some users could look for exploring different types of blockchains. The good news is that there is a blockchain explorer for any requirement of users to interact with blockchain applications and networks. Learn more about them and become a blockchain expert!
*Disclaimer: The article should not be taken as, and is not intended to provide any investment advice. Claims made in this article do not constitute investment advice and should not be taken as such. 101 Blockchains shall not be responsible for any loss sustained by any person who relies on this article. Do your own research!