The demand for web3 has been growing by radical margins in recent times. Different companies, startups, and DAOs are actively seeking web3 developers, thereby leading to formidable demand. At the same time, candidates are interested in learning about the best web3 platforms for developing new and innovative solutions. However, it is also important to note that web3 is new, and it is difficult to find developer platforms for web3 applications. Why? The lack of awareness and research about web3 might be one of the prominent reasons for the same. 
Interestingly, you can search the top web3 platforms and end up with many names, some of which you would be hearing for the first time. The following discussion will help you find out the basic details about a web3 development platform and its benefits. Most important of all, the discussion would focus on an outline of the popular web3 development platforms alongside details of their features. 
What is Web3 Platform?
The obvious first question in any discussion about web3 development platforms would point at their definition. Interestingly, you can find a simple answer to "What is Web3 Platform?" in the explanation describing web3 developer platforms as software which helps developers in creating and interacting with decentralized applications in the web3 landscape. You can think of the platforms as repositories for tools and the necessary infrastructure elements required for developing decentralized applications. 
How are web3 platforms relevant in the present times? The growing demand for dApps has also turned the limelight towards smart contracts, which can work wonders in the automation of specific aspects of decentralized applications. In addition, smart contracts could also serve additional functionalities of data storage and asset tracking. 
At the same time, you must also notify the challenges associated with testing and deploying smart contracts within local developer environments. In such cases, web3 blockchain platforms can serve as promising solutions with the necessary infrastructure and testing frameworks for web3 development.
Curious to develop an in-depth understanding of web3 application architecture? Enroll Now in Web3 Application Development Course! 
Advantages of Web3 Platforms
The applications of blockchain have prompted the revolution for web3 and provided new avenues for digital transformation. With the facility of the most popular web3 platforms, developers could integrate many value benefits in their applications. Decentralized applications are developed on the web3 network, which can help in ensuring immutability and security. Web3 platforms offer the necessary tools for faster and easier development of decentralized applications. The platforms feature tools that can help in easier querying for blockchain data alongside providing a testing framework to ensure the proper functionality of the apps. 
Developers could leverage their existing programming language to develop decentralized web applications. Many popular programming languages, including Java, Solidity, and Python, have been considered the ideal choices for developing web3 apps. These programming languages feature distinct libraries which can help in interacting with the Ethereum blockchain or build applications with them directly. 
Furthermore, a web3 platforms list would also include an emphasis on the plugins for integrating different applications with web3 applications. Another promising benefit of web3 platforms refers to the facility to transform conventional applications through web3 development. 
Want to get an in-depth understanding of Solidity concepts? Enroll in Solidity Fundamentals Course Now!
List of Popular Web3 Platforms for 2022
The different entries among web3 platforms can be quite confusing for beginners, especially due to the novelty of web3. It is important to find the best web3 platforms which can help you determine the ideal choices for creating your web3 applications. Here is an outline of the top choices among the web3 platforms that have made a mark in 2022.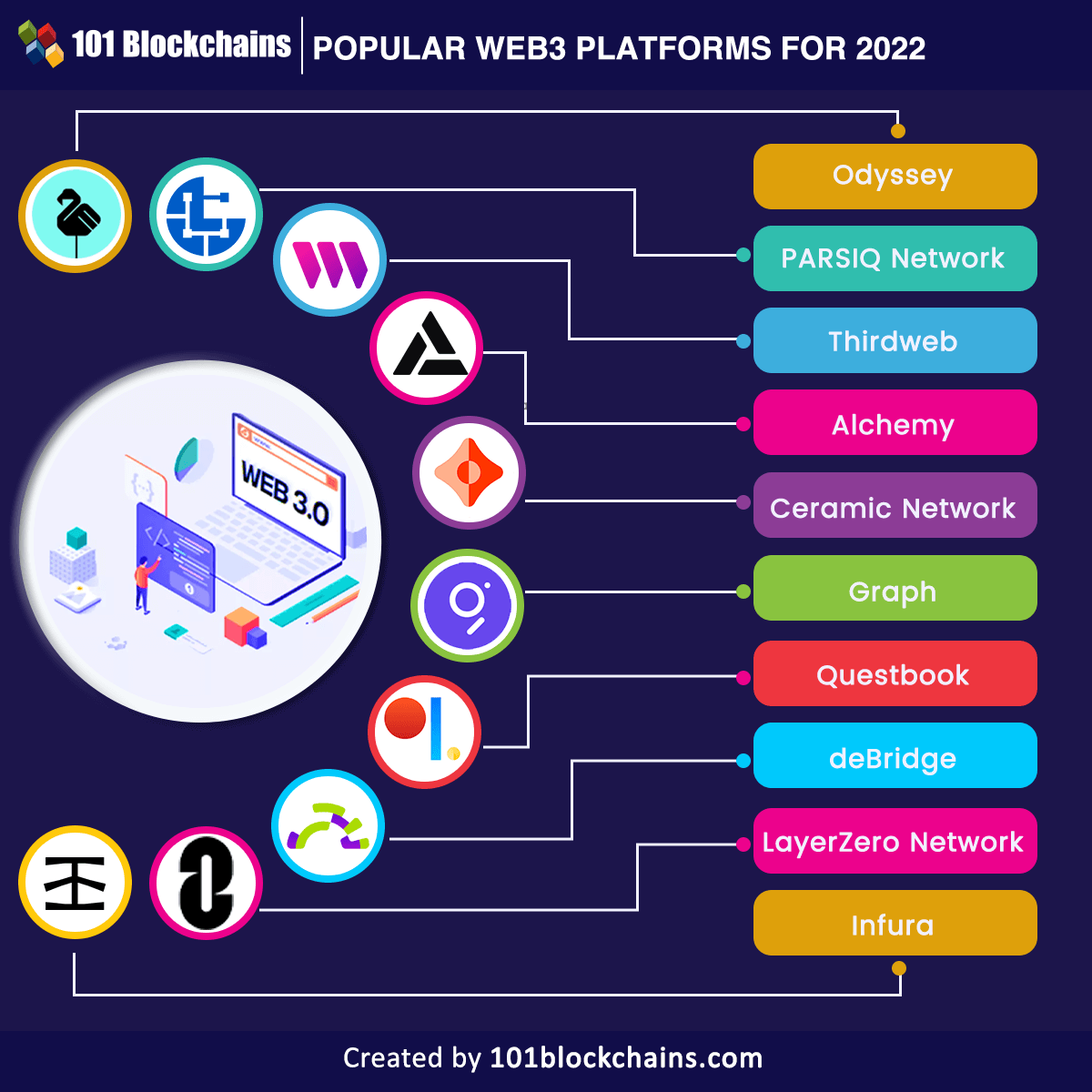 1. Odyssey   
Odyssey is one of the top choices among web3 platforms for the budding web3 community. It includes Momentum, an interesting platform that offers exactly what it means in the literal sense. Momentum could drive the product development aspirations of web3 professionals through better options for transforming ideas into reality. 
It is one of the most popular web3 platforms developed on Kusama, which serves as a favorable standard for the Dotsama community. Odyssey plays a vital role in encouraging collaboration within the community while facilitating the creation of innovative products. The community could also offer services for working with on-chain alongside off-chain activities, thereby supporting the growth of the Kusama ecosystem. 
The real-time 3D interface of the Dotsama ecosystem implies that community members could easily discover the functionalities they need. It can help them start with product development immediately. Most important of all, Odyssey also encourages users to contribute proactively within the community alongside interacting creatively with the platform. 
The features of Odyssey also showcase why it qualifies as one of the top web3 platforms in 2022. For example, it features token-gated access alongside collaboration tools for encouraging interaction among community members. In the stage mode of Odyssey, community members can engage in real-time interactions and share their ideas.
Get familiar with the terms related to Web 3.0 with Web 3.0 Flashcards
2. PARSIQ Network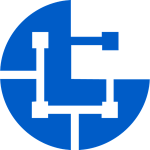 The next choice in the answers to "What is Web3 Platform?" when you want one for a web3 project would be the PARSIQ Network. It can provide instant access to web3 data, thereby enabling specific functionalities in your applications. The platform has been tailored for developers focused on creating event-driven apps, with an emphasis on real-time response to events. 
PARSIQ capitalizes on the benefits of access to historical and real-time data for tracking and responding to various events. The network also features a comprehensive suite of data networking and management tools for enhanced performance of web3 applications. As a matter of fact, PARSIQ has established some promising benchmarks for performance and speed. 
PARSIQ Network deserves a top spot among popular web3 blockchain platforms with an extensive array of features. It can help in accessing data on Binance Smart Chain, Avalanche, Polygon, Ethereum, and other blockchains. Developers can also leverage API or web interface access to obtain necessary data for their applications. In addition, the raw data filtering feature can ensure faster and easier access to required data. At the same time, confirmation-level support can help in establishing the confirmation threshold for triggering specific actions. 
Build your identity as a certified blockchain expert with 101 Blockchains' Blockchain Certifications designed to provide enhanced career prospects.
3. Thirdweb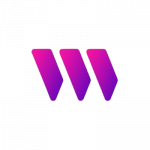 Thirdweb is a renowned choice among web3 development platforms for its diverse functionalities. It features a user-friendly interface enabling easier creation of smart contracts. Developers can leverage the functionalities of smart controls in their ownership alongside catering to tasks for app management and deployment. 
Another interesting highlight of Thirdweb as one of the best web3 platforms would refer to the assurance of security for valuable digital assets with personal or multi-sig wallets. Now, web3 users don't have to worry about manually managing private keys alongside backing up the private keys with security risks. They can find a better solution with the help of Thirdweb and its collection of features.
The different features of Thirdweb would basically ensure that it can offer value-based functionalities desired in web3 platforms. Developers could help in powering up the extensions, which can be utilized for creating any solution, such as a crypto wallet or a decentralized exchange. 
Thirdweb also qualifies as one of the top additions to a web3 platforms list with the facility of pre-built contracts to develop different web3 applications. It features a dashboard that could help in controlling every aspect ranging from contract interactions to user permissions. At the same time, it also facilitates open APIs for easier integration with web or mobile apps.
Learn the fundamentals, challenges and use cases of Web3.0 blockchain from the E-book: AN INTRODUCTION TO WEB 3.0 BLOCKCHAIN
4. Alchemy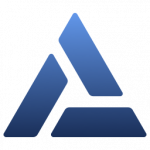 The best picks among the web3 development platforms you must choose in 2022 would also bring you across Alchemy. It is a powerful blockchain developer platform, serving as the powerhouse for many renowned web3 apps. Alchemy can ensure that you can always land up with the right code effortlessly. The facility of Alchemy Supernode ensures speed and reliability with the JSON-RPC API connection for IPFS and Ethereum. 
It can emphasize on development of better products rather than encountering conflicts with the infrastructure. Alchemy is one of the most popular web3 platforms with access to APIs for renowned blockchain networks. The native no-configuration development tools with Alchemy Build also serve effective results in starting up your decentralized applications. Alchemy is an ideal pick for web3 developers seeking accuracy, performance, and scalability.
The key feature of Alchemy refers to the engaging and intuitive dashboard, which helps in managing all the data and user interactions with the app from one interface. In addition, you can also leverage the benefits of Supercharged Blockchain API for querying data through enhanced methods to obtain desired information. 
Excited to learn the basic and advanced concepts of ethereum technology? Enroll Now in The Complete Ethereum Technology Course
5. Ceramic Network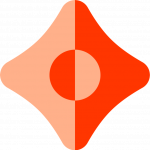 The selection of reliable picks from a web3 platforms list would also include Ceramic Network, which brings seamless data modularity to the web3 ecosystem. As a result, it is one of the trusted solutions for facilitating easier creation, management, and deployment of dApps without emphasizing interoperability. Therefore, developers can emphasize what they do best while entrusting the responsibility of data management to Ceramic Network.
It features a permissionless data streaming network, thereby enabling better opportunities for developers working on data-intensive applications. Data modularity empowers developers to share data easily with other developers. In addition, Ceramic also offers an open API for flexible storage, modification, and retrieval of data. The notable features of Ceramic include scalable consensus, DID authentication, and mutable data streams. 
6. Graph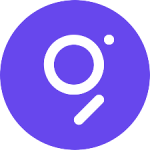 Graph is also one of the popular contenders among top web3 platforms in 2022, with the facility of essential APIs tailored for web3. The platform has been created for developers interested in creating apps driven by data with a focus on easy access to data from different sources. 
As an indexing protocol, Graph could work on querying Ethereum and IPFS alongside other relevant data sources for discovering the relevant data. The basic nature of Graph also ensures easier development and publication of web3 apps. Most important of all, it features a Global GraphQL API for offering seamless access to data from diverse sources.
Want to learn the basic and advanced concepts of Ethereum? Enroll in our Ethereum Development Fundamentals Course right away!
7. Questbook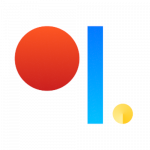 The easiest web3 platform for beginners to start their journey in the domain of web3 is Questbook. It focuses primarily on easier usability alongside speed. The most striking detail about Questbook is that it is different than your usual best web3 platforms for beginners. 
Questbook offers you a chance to learn web3 development for free and also leverage the benefits of incentives. As one of the most reliable and comprehensive platforms for learning dApps development, Questbook can guarantee a formidable knowledge and skill foundation for developers.
8. deBridge
The interesting addition in a web3 platforms list would also point at deBridge. The web3 development platform has become popular for hooking services and has many overarching goals for the future of web3. It aims to become the global standard for smart contract modularity, NFT bridging, and cross-chain swaps. 
deBridge can help developers access the benefits of cross-chain liquidity across multiple blockchain ecosystems. Developers would not have to worry about liquidity fragmentation and cross-chain interoperability with deBridge. In addition, the team behind deBridge has been working on many other system upgrades in its roadmap.
Excited to develop a comprehensive understanding of Polygon web3 development? Enroll Now in Polygon Web3 Development Course!
9. LayerZero Network
Another innovative choice among web3 development platforms for 2022 is the LayerZero Network. It features an omnichain interoperability protocol, which can enable seamless connection among blockchain networks with low-level communication primitives. Developers can access LayerZero with EVM-compatible chains, and it could serve as a popular interoperability tool in the future. Omnichain NFTs serves as the perfect example of the LayerZero technology stack, and the non-fungible tokens have been distributed across different blockchain networks. 
10. Infura

The final yet another impactful entry into top web3 platforms would be Infura. It offers web3 infrastructure, with promising similarities to Alchemy. Developers can access the functionalities of high-quality Ethereum and IPFS APIs and build strong foundations for Ethereum dApps. 
The web3 development platform has been widely recognized for important contributions to the web3 community. For example, Infura has come up with an interesting method of ITX for sending Ethereum transactions easily. With the help of ITX, developers can configure their gas budget, and the platform would take care of transactions and ship them at suitable times. 
Build your fluency in advanced technologies and develop decentralized solutions for the emerging web3 ecosystem, Enroll Now in Web3 Expert Career Path.
Bottom Line
The overview of top web3 development tools or platforms you must try in 2022 shows many competent candidates. Now, you might have some concerns about picking the best choice from all these web3 platforms. Interestingly, the domain of web3 is new, and you can experiment with the most popular web3 platforms before finding the ideal choice. 
You can land up with distinct advantages such as scalability, interoperability, performance, or sometimes, a mix of everything. Start learning more about web3 and what it entails before you can figure out the best choice among web3 developer platforms. Begin your journey towards becoming the best web3 developer now.
*Disclaimer: The article should not be taken as, and is not intended to provide any investment advice. Claims made in this article do not constitute investment advice and should not be taken as such. 101 Blockchains shall not be responsible for any loss sustained by any person who relies on this article. Do your own research!