The hype and hoopla around blockchain and cryptocurrencies would never end. Following the 2017 ICO Boom, things have not been the same for cryptocurrencies. As a matter of fact, when has the world of cryptocurrencies been certain? However, the stories of richest crypto billionaires speak a lot about how cryptocurrencies have the power the redefine finance. Imagine the plight of the person who sold off 10,000 Bitcoin for pizza back in the early days of introduction of cryptocurrencies. 
On the other hand, cryptocurrencies are no longer standalone entities as they blend seamlessly with dApps, NFTs and many other innovative applications in the domain of web3. As a $2 trillion economy, the domain of cryptocurrencies evokes substantial opportunities for becoming a billionaire, and some people have. The following discussion outlines a list of the richest cryptocurrency billionaires alongside brief descriptions of them.
Build your identity as a certified blockchain expert with 101 Blockchains' Blockchain Certifications designed to provide enhanced career prospects.
Top Crypto Billionaires in 2022
The lucrative prospects of cryptocurrencies are one of the prominent reasons for the attention they received. Unreal growth in prices of crypto tokens within a fortnight has helped many investors turn their cryptocurrencies into money-making machines. On the other hand, many investors have also ended up on the wrong side with lots of losses. The top crypto billionaires must have some unique traits or strategies which helped them navigate through an uncertain landscape toward financial success. Let us meet some of the most successful crypto billionaires in the following list.
1. Changpeng Zhao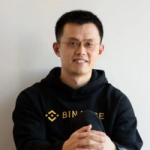 Changpeng Zhao, the founder and CEO of Binance, is the topper in the crypto richest list, with a net worth of $65 billion. As of March 2022, he was the 19th richest person in the world. The major source of CZ's wealth comes from Binance, in which he owns 70% of the shares. As a matter of fact, Binance helped in facilitating around two-thirds of all trading volume on centralized exchanges in 2021. 
Binance successfully registered estimated revenues of over $16 billion. On top of it, Changpeng Zhao also owns a chunky share of Bitcoins along with an unrevealed share of BNB, the native token of Binance. Furthermore, CZ can also stay longer on the crypto billionaires list with plans for major acquisitions. For example, Binance has announced plans to make major investments in the parent company owning, Forbes.
Want to become a Cryptocurrency expert? Enroll Now in Cryptocurrency Fundamentals Course
2. Sam Bankman-Fried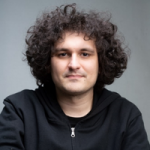 The second entrant on the list is the youngest crypto billionaire at the age of 30 years. Sam Bankman-Fried moved to Bahamas in 2021 for the crypto-friendly environment. In addition, his crypto exchange, FTX, has successfully garnered over $400 million in January, in comparison to the $32 billion valuation. Some of the notable supporters of the startup include crypto VC, Paradigm, alongside Ontario Teachers' Pension Plan Board, a buyout firm Thoma Bravo and a VC firm, Sequoia. 
The investors have recently estimated the value of the US operations at around $8 billion. Sam identifies as a follower of effective altruism as one of the most popular crypto billionaires at such a young age. In a surprising turn of events, Sam Bankman-Fried has vowed to give away his crypto fortune over the course of his lifetime. Sam owns half of FTX and over $7 billion in native token of FTX, FTT.
3. Brian Armstrong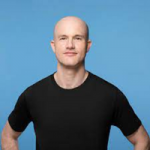 The next top candidate for the list of top cryptocurrency billionaires would refer to Brian Armstrong. He is the CEO and founder of Coinbase, with a net worth of almost $6.6 billion. In a public listing in April 2021, Coinbase achieved a valuation of $100 billion. The market capitalization is almost half of the initial value right now. However, it is still adequate to power up Armstrong, with only a 19% stake in Coinbase, to the third position in a crypto richest list for 2022. 
Brian Armstrong also invited controversy in 2022 by asking employees to avoid any type of political discussion at work. He purchased a Bel-Air mansion for $133 million in January recently, registering the most expensive real estate transaction in the city. In addition, Armstrong is also a strong opponent of the proposals by EU Parliament for new crypto legislations. 
Want to become a bitcoin expert? Enroll Now in Getting Started with Bitcoin Technology Course
4. Gary Wang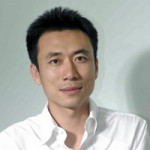 The chief technology officer and co-founder of FTX, Gary Wang, is also an integral contributor to the project along with Sam Bankman-Fried. Steve Wang is not fond of the press and worked along with Sam for the successful launch of FTX in 2019. As one of the richest crypto billionaires with a net worth of $5.9 billion, Wang is a 16% stakeholder in the global business of FTX. 
In addition, he also has FTT tokens, which would be worth more than $600 million. Prior to his venture into crypto, Wang served as a software engineer at Google, working on Google Flights, the online booking platform. The math and computer science graduate from MIT has definitely made it big in the crypto industry. 
5. Chris Larsen
Age should never be a barrier to achieving financial success, and Chris Larsen has proved the same. At the age of 61-year old, Chris Larsen is the executive chairman and co-founder of Ripple, with a net worth of $4.3 billion. The native token of Ripple, i.e., XRP, is the 8th largest cryptocurrency in the world right now. Chris Larsen is a popular addition to crypto billionaires list for the Securities and Exchange Commission lawsuit filed against him.
The lawsuit apparently alleges discrepancies in the Ripple ICO alongside complaints about selling unregistered securities. Larsen and the Ripple network have denied the allegations openly and could garner the trust of users. Furthermore, Larsen has also entered into collaboration with climate groups to launch the 'Change the Code, Not the Climate' campaign.
Get familiar with the terms related to cryptocurrency with Cryptocurrency Flashcards
6. Cameron and Tyler Winklevoss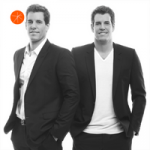 The popular twin brothers who had stood against Facebook with a lawsuit, renowned from the movie The Social Network, also made it among the top crypto billionaires on this list. How did the brothers ensure success in crypto? The ingenious plan of both the brothers to convert their $65 million settlement from Mark Zuckerberg into digital cold. 
Both of them have made almost $4 billion worth of crypto wealth each by investing their money in Bitcoin in 2012. The brothers diversified their investment portfolios and launched a crypto exchange, Gemini. On top of it, they are also the owners of the NFT auction platform Nifty Gateway.
7. Song Chi-Hyung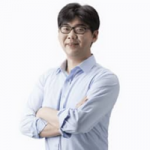 The list of most popular crypto billionaires would also feature the founder of Upbit, the biggest crypto exchange in South Korea. He has a net worth of $3.7 billion and used the opportunities in the $46 billion crypto market of South Korea. Song has ownership of almost a quarter of the parent company of Upbit, Dunamu, priced at $17 billion last November. 
One of the highlights of Dunamu is that the agency for K-pop music band BTS, Hybe, acquired a 2.5% stake in Dunamu. It would obviously increase the credibility of Upbit and subsequently help in growth of Dunamu. Another important detail about the parent company of Upbit is that Qualcomm owns around 6% of Dunamu.
Aspiring to Become a Certified NFT Expert? Enroll in Certified NFT Professional (CNFTP) Course Now!
8. Barry Silbert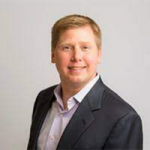 Barry Silbert is also one of the top cryptocurrency billionaires, with a net worth of $3.2 billion. He is the founder of Digital Currency Group, an investment group tailored as a diversified crypto investment institution. The investment firm is in charge of Grayscale, which is responsible for managing almost $28 billion worth of crypto assets, including CoinDesk, a renowned crypto news and events firm. By using different subsidiaries, Digital Currency Group has investments in over 200 different crypto startups. Before crypto, Barry Silbert served as an entrepreneur and investment banker, and his biggest deal was selling off a stock trading platform to NASDAQ. 
9. Jed McCaleb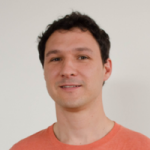 Another prominent contributor in Ripple Labs and XRP, Jed McCaleb, has a net worth of $2.5 billion and rightly makes it to the richest crypto owners. He left Ripple Labs after disagreements with Chris Larsen and other team members in 2013. After that, he sold a major share of his XRP assets in an incremental fashion by following a separation agreement he had signed with Ripple Labs. On the other hand, he has been assigned as the chief technology officer for Stellar.
10. Nikil Viswanathan and Joseph Lau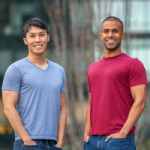 The final additions among richest crypto billionaires would bring the cofounders of Alchemy into the list. Nikil Viswanathan and Joseph Lau met for the first time at Stanford in 2011. Both of them were assigned to a computer science class as TAs. Both of them have come up with ten different and unique products, such as the meetup app, Down to Lunch. However, both of them struck gold with Alchemy, which is one of the biggest development platforms for web3 applications. Alchemy powers NFT marketplace OpenSea and the DEX, Kyber.
Want to get an in-depth understanding of crypto fundamentals, trading and investing strategies? Join Yearly/Yearly+ Plan and get free access to Crypto Fundamentals, Trading And Investing Course.?
Bottom Line
The list of top crypto billionaires shows how the top applications in web3 have fuelled the growth of crypto billionaires. You can notice how the co-founders of centralized and decentralized exchanges or web3 development platforms have become crypto billionaires. It is quite difficult for any individual to gauge the expected wealth of crypto billionaires at a specific time. 
The fluctuation of crypto value emerges as one of the notable issues. Most crypto billionaires have their wealth in the form of crypto tokens, i.e., native tokens of their projects. With the vision for creating something new or keen attention to opportunities, crypto billionaires have achieved success. Keep exploring to learn more about other crypto billionaires now.
---
*Disclaimer: The article should not be taken as, and is not intended to provide any investment advice. Claims made in this article do not constitute investment advice and should not be taken as such. 101 Blockchains shall not be responsible for any loss sustained by any person who relies on this article. Do your own research!