Wondering about the existence of blockchain companies in the healthcare industry? Here we bring the list of top healthcare blockchain companies in 2022. 
The first thing that comes to mind when hearing the term 'blockchain' is cryptocurrency and the financial applications of blockchain. However, blockchain technology has many other interesting use cases beyond the realms of finance. While blockchain has been associated with cryptocurrencies for a long time, new use cases in different sectors show a different side of blockchain. 
One of the prominent examples of an emerging use case of blockchain refers to the growth of healthcare blockchain companies in recent times. Does blockchain serve as a suitable fit for the healthcare sector? How does blockchain offer value to the healthcare sector? Let us find the answers to these questions alongside an outline of the top blockchain healthcare companies for 2022 in the following discussion.
Build your identity as a certified blockchain expert with 101 Blockchains' Blockchain Certifications designed to provide enhanced career prospects.
Is Blockchain Relevant for Healthcare?
Blockchain is basically a revolutionary take on the conventional data structures with improvements in the form of decentralization, safety, and accessibility. It is a distributed, decentralized ledger for storing information regarding transactions. Anyone in the network could access the ledger, albeit without any scope for reversing or modifying data after adding it to the blockchain. Safeguards for each transaction on the blockchain with a digital signature support the proof of its legitimacy. 
In addition, the cryptographic security of blockchain by ensuring connections among blocks with unique hash keys delivers the assurance of safety. With all these features in blockchain, you would obviously wonder about "How blockchain is changing the healthcare industry?" and the prospects for healthcare companies. An overview of the opportunities for implementing blockchain in healthcare can provide a credible answer to such queries. 
Want to learn blockchain in detail? Enroll Now: Certified Enterprise Blockchain Professional (CEBP) Course
Importance of Blockchain in Healthcare
Before rounding up on the best healthcare companies using blockchain, it is important to know how healthcare companies can use blockchain. What is the scope of opportunities for implementing blockchain in healthcare? For starters, you can find some of the inherent benefits of blockchain technology in healthcare use cases. Healthcare companies can capitalize on the benefits of transparency, cost-effectiveness, and security with blockchain technology.
First of all, the best healthcare blockchain companies can leverage the most common use case of blockchain in healthcare, i.e., safeguarding patient records. The legacy data management systems in healthcare store data in disconnected silos, thereby restricting access to data. Integration of blockchain with electronic medical records or EMR systems can ensure improved encryption of patient data. At the same time, blockchain can also improve accessibility to information, according to patients' consent, through blockchain-based apps. 
The next important value advantage of using blockchain in healthcare is evident in supply chain management. Blockchain healthcare companies can easily track each item through all stages of the supply chain. As a result, blockchain can ensure plausible improvements in product quality alongside safeguards against counterfeit drugs. 
The use of blockchain in the healthcare supply chain also supports streamlined contracts and payment processes with different participants in the supply chain. Therefore, manufacturers, healthcare providers, and distributors have access to shared digital contracts on a blockchain platform. Without the need for separate contracts, all participants in the supply chain can stay updated with the latest changes.
Some of the other use cases of blockchain in healthcare focus on claims processing, public health surveillance, and clinical trial management. How are healthcare blockchain companies leveraging these opportunities? You can find the answer in an outline of the top companies and startups experimenting with the use of blockchain in healthcare. 
Not sure how to build a career in enterprise blockchain? Enroll Now: How to Build Your Career in Enterprise Blockchains
Top Blockchain Healthcare Companies
Blockchain has shown exceptional value in transforming the future of healthcare with many promising improvements. The use of blockchain with EMRs and new models for health information exchanges (HIE) have enabled improved security and efficiency. The benefits of health data privacy, transparency in supply chain operations, and interoperability serve as the notable highlights of blockchain use cases in healthcare. 
However, it is important to think of the market opportunity for aspiring healthcare blockchain startups right now. Does the blockchain in the healthcare market provide the assurance of growth? Some estimates suggest that the global market of blockchain applications in healthcare would reach a total value of $9.5 billion in 2028. 
With such exceptional opportunities for healthcare blockchain companies, it is inevitable to find some frontrunners associated with blockchain in healthcare. Here are some of the top companies which have successfully capitalized on the best blockchain applications in healthcare.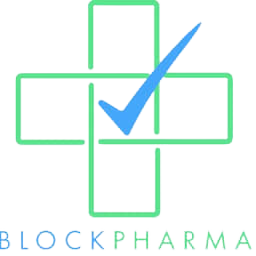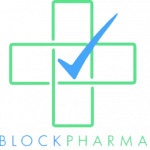 The biggest issue plaguing the existing healthcare industry is the availability of counterfeit and low-quality products. Low-quality and counterfeit drugs are responsible for a negative impact on the health of people in different countries. In addition, fraudulent pharmaceuticals are also responsible for creating drug-resistant diseases alongside antimicrobial resistance. One of the top blockchain healthcare companies, Blockpharma, uses blockchain for dealing with the problem of counterfeit and low-quality drugs. 
While counterfeit drugs may seem like a trivial issue at the onset, they have been responsible for more than 800,000 annual fatalities in recent years. Developed by a France-based biotech firm, CrystalChain, Blockpharma offers a blockchain-based application, which helps in tracing the legitimacy of pharmaceuticals. 
Blockpharma deserves a top spot among the best healthcare blockchain companies with a dedicated app to fight against counterfeit drugs. The Blockpharma app helps in monitoring pharmaceuticals throughout the supply chain, starting from the manufacturing stage to end customers. 
Get familiar with the terms related to blockchain with Blockchain Basics Flashcards.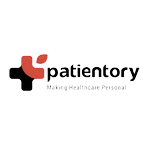 The next addition among healthcare companies using blockchain, Patientory, is obviously a favorable choice for the benefits of healthcare inventory management. It is a blockchain healthcare platform offering actionable insights into healthcare data. Patientory serves as a vital tool for users to take control of their health. With the support of HIPAA compliance, the platform uses blockchain architecture to ensure the decentralization of healthcare data. In addition, it also ensures safeguards against different data breaches. 
The reputation of Patientory as one of the top healthcare blockchain companies is also evident in the facility of secure access to healthcare data. On top of it, the platform also provides personalized healthcare plans alongside rewards, which include NFTs. Patientory can encourage positive and healthy patient behavior on the basis of rewards. 
The enterprise platform of Patientory, Neith, helps healthcare stakeholders in creating predictive analytics alongside population health reports. Most important of all, Patientory has entered into various collaborations with notable names such as Atlanta Startup Village, Georgia Tech, Life Science Washington, Novartis Grant Recipient, and many others.
Aspiring to Become a Certified NFT Expert? Enroll in Certified NFT Professional (CNFTP) Course Now!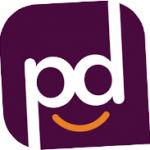 Another top name among popular healthcare blockchain startups for 2022 would bring Pokitdok into the equation. With the growing demand for AI-powered medical devices supported with IoT capabilities, the fragmentation of medical records escalated beyond imagination. Now, healthcare providers are not the only parties with exclusive access to electronic medical records. Today, massive quantities of patient data rest under the control of software corporations, cell phones, and smart devices. 
Pokitdok helps in aggregating information from different sources for users registered on the Dokchain service on the platform. Dokchain utilizes blockchain technology to ensure safe and decentralized access to patient information. Furthermore, Pokitdok proves to be one of the reliable blockchain healthcare companies with additional protection for medical records. How? The platform requires double verification before allowing access to information about any patient. Users can share the information with insurance companies, third-party entities, or healthcare providers. 
Want to understand Blockchain terminologies? Check:  A-Z Blockchain Terms!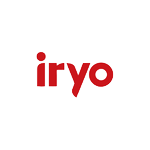 Fragmented medical records account for one of the biggest setbacks in the existing healthcare ecosystem. However, examples of healthcare companies using blockchain, such as IRYO, provide a huge sigh of relief in addressing concerns about patient management.
For example, patients have to transfer their documents from one physician to another on a regular basis. IRYO networks solve the issues arising from scattered Electronic Health Records or EHRs. With the help of blockchain technology, IRYO network helps in storing and connecting all EHRs in a decentralized fashion. 
One of the significant highlights of IRYO as one of the best healthcare blockchain companies is the flexibility for customization. Patients can define the individuals who have access to their records, either with partial or full viewership. In addition, patients can receive compensation for providing their valuable medical information in the form of IRYO tokens. Patients can use the IRYO tokens for processing the payments offered by providers.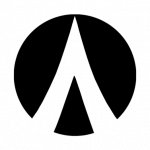 The impact of dental disease as a healthcare issue does not need any explanation. However, dental care is expensive, particularly in high-income regions. Generally, dental care accounts for a large share of the out-of-pocket expenses of individuals in high-income regions. Dentacoin is one of the emerging healthcare blockchain startups which has made a profound impact on dental care. 
It is basically a cryptocurrency serving as the bridge between dentists and patients. Dentacoin encourages new prospects for long-term dental health of patients, rather than focusing on short-term care. Patients don't have to go on regular follow-up visits to dentists to avail efficient dental care. 
As a subscription-based platform, Dentacoin helps in connecting patients with dentists while compensating the former in the process. Dentists receive compensation for their services. At the same time, patients can also receive incentives such as "Dental Coins" in return for practicing dental health practices and healthy eating habits. Furthermore, Dentacoin also includes dental health apps and games that show how blockchain healthcare companies can make healthcare more interesting. 
Want to become a Cryptocurrency expert? Enroll Now in Cryptocurrency Fundamentals Course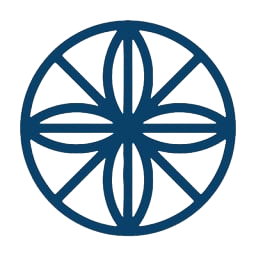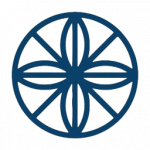 The name of FarmaTrust is also a notable mention among companies that are changing healthcare with blockchain. It provides cutting-edge blockchain, machine learning, and AI solutions for the healthcare sector. Based in London, the company focuses on innovative approaches for pharmaceutical tracking. 
FarmaTrust works in collaboration with leading pharmaceutical agencies in compliance with global regulatory frameworks. As one of the revolutionary healthcare blockchain companies, FarmaTrust offers improved accountability and immutability in healthcare records with blockchain solutions. 
Most important of all, the AI and machine learning services of FarmaTrust complement the blockchain platform effectively in the digitalization of pharma operations. Therefore, the solutions by FarmaTrust can help customers in deriving data-based insights and decisions. On top of it, the platform also facilitates the ideal scope for efficiency in forecasting and planning.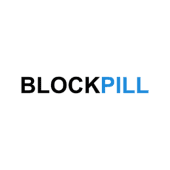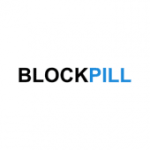 You could also find healthcare blockchain startups such as Blockpill addressing some of the unrecognized healthcare issues. The aging population continues to grow further with the improvement in global life expectancy. Therefore, more people are likely to take multiple drugs for different chronic diseases. As a result, the possibilities of drug-drug interactions can end up in possibly fatal outcomes. In such cases, Blockpill serves as the ideal solution with a system to provide safer prescriptions. 
Blockpill works by streamlining communication among the members in patient management teams apart from ensuring safer prescriptions. Therefore, the platform can help in reducing the number of unwanted drug interactions. At the same time, Blockpill also offers better flexibility in changing medications when needed.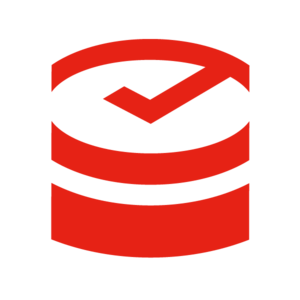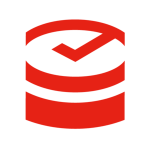 Guardtime Health is one of the top examples of healthcare companies using blockchain technology with an exclusive portfolio of solutions. The company offers a diverse range of blockchain solutions tailored for healthcare enterprises. The blockchain solutions help in improving transparency of healthcare information alongside offering flexible prospects for audit. In addition, Guardtime Health can also help in ensuring anonymity of users in personal health data for RWE research. Furthermore, Guardtime Health also provides flexible blockchain-based data integrations in electronic healthcare management systems. 
Guardtime Health is one of the promising healthcare blockchain startups with many credible partnerships in its portfolio. For example, the Estonian eHealth Foundation entered into a collaboration with Guardtime in April 2020. The primary objective of the partnership focuses on accelerating the adoption of KSI blockchain solutions and the EHR systems of Estonian eHealth. 
Curious to learn about blockchain implementation and strategy for managing your blockchain projects? Enroll Now in Blockchain Technology – Implementation And Strategy Course!
Bottom Line 
The different companies using blockchain for healthcare have unique value propositions for improving healthcare. One of the common themes in the functionality of all top healthcare blockchain platforms is the resolution of setbacks in existing healthcare systems. Whether it is about streamlining supply chain information or safeguarding patient data, the top healthcare blockchain companies have different functionalities. 
The opportunities for using blockchain in healthcare services as the foremost highlights for adoption of new and innovative solutions. Improvements in healthcare data privacy, transparency, and accessibility of patient records could revolutionize the healthcare sector. However, the companies using blockchain in healthcare must also look forward to potential challenges in the future. Explore more about the uses of blockchain in healthcare and the opportunities and challenges associated with the same.
*Disclaimer: The article should not be taken as, and is not intended to provide any investment advice. Claims made in this article do not constitute investment advice and should not be taken as such. 101 Blockchains shall not be responsible for any loss sustained by any person who relies on this article. Do your own research!