Video games have been one of the most commonly accepted tools for entertainment and recreation for quite a long time. The popularity of video games has transcended to such an extent that millions of users worldwide use online gaming as a medium for socialization. The booming crypto landscape has fostered many new ideas for incorporating the tenets of crypto and decentralization in the gaming sector. As a result, the concept of Gaming Finance or GameFi has evolved from the convergence of the gaming industry and DeFi. 
Will the concept of Gaming Finance (GameFi) sustain in the long run? Or is it just another offshoot of the popular DeFi revolution? Contrary to common assumptions regarding Gaming Finance, it has much more hidden in it than what appears on the surface. The following discussion helps you find the answer to "what is GameFi?" alongside reflecting on how it works and the notable projects. 
Want to learn and understand the scope and purpose of DeFi? Enroll Now: Introduction to Defi- Decentralized Finance Course now!
Can Gaming and Finance Come Together?
The possibility for convergence of gaming and finance depends considerably on the promises associated with the video game industry. How can GameFi crypto projects perform in the long run? It is reasonable to wonder whether the concept is feasible before diving deeper into its definition and related concepts. First of all, you must note that the global video game industry stood at $178 billion in 2021. 
Experts suggest that by 2025, the video gaming industry will reach a value of almost $268 billion. The formidable potential for profit in the online gaming industry is one of the obvious reasons for popularity of concepts like GameFi. During the pandemic, many play-to-earn games such as Axie Infinity turned the tide around by introducing decentralization in traditional online games. Now, let us find out what the concept of Gaming Finance means and what it entails.
Build your identity as a certified blockchain expert with 101 Blockchains' Blockchain Certifications designed to provide enhanced career prospects.
Definition of GameFi
The term "GameFi" speaks a lot about itself explicitly. You can notice the two terms "Game" and "Finance" clearly in the term, and they provide a clear explanation. Gaming Finance basically refers to gamification of financial systems for creation of profit through participation in play-to-earn crypto games. Play-to-earn games are one of the best examples for understanding the answers to "What is GameFi?" quite clearly. 
Play-to-earn games bring the best of gaming and finance together with blockchain-based monetization of your gaming experiences. The play-to-earn games are different from traditional games in the fact that players participate in the games for earning rewards. In addition, players can create in-game assets with complete control over ownership of their assets in the play-to-earn games.   
The different GameFi projects include a blockchain network offering the distributed ledger. With the help of the distributed ledger, players can obtain verifiable ownership of virtual assets in the game. One of the first instances of blending "Game" and "Finance" together is evident in early Minecraft servers featuring Bitcoin integrations. 
In addition, many other peer-to-peer services supported gamers in monetizing their online assets and experiences. As of now, the GameFi concept broadly refers to all types of video games that feature blockchain-based decentralized financial components. New projects in this space capitalize on the popularity of video games and unique features of blockchain and cryptocurrencies for creating fascinating value benefits for players.
Want to develop comprehensive knowledge about the working of Bitcoin blockchain? Enroll Now: Getting started with Bitcoin Technology
Working of GameFi Projects
When you are trying to uncover the answers to "What is GameFi?" you may come across many projects. However, a basic understanding of how the concept of Gaming Finance works can help you learn more about the different projects easily. The best way to understand how Gaming Finance works is in an overview of GameFi IDO. Yes, there is an Initial DEX Offering (IDO) by the name of GameFi, which serves as a hub for game finance. 
It offers services to blockchain gamers, traders, and investors. In addition, it also features a launchpad reserved exclusively for new emerging titles other than the multiple facilities. You can discover multiple modules in the GameFi IDO project on a single platform. Here are the modules which can show you exactly how a Gaming Finance project works. 
You have a game aggregator for enabling users to access games and all their related assets. 

Play-to-earn games or GameFi projects

include features like a Yield Guild to offer financial assistance to users. Players can use scholarships and other creative activities to obtain financing for their play-to-earn gameplay.

The marketplace is the next big highlight in any Gaming Finance project. It shows the

GameFi NFT connection quite clearly as players could buy and trade blockchain-based game items as NFTs on the marketplace. 

Another promising trait in the emerging world of Gaming Finance is the facility of a launchpad. It can serve as a vital instrument for many new startups to launch their projects on the

GameFi

platforms of their choice. 

Play-to-earn games also include the facility of auctioning in-game items, which provides an opportunity for gamers to bid for rare and valuable items or auction their own assets. 
Want to explore the best NFT games? Read here 5 Best NFT Games To Explore
Advantages of GameFi Projects
The benefits of projects in a GameFi list would be the next obvious addition in a discussion on the new concept. You can discover the best of DeFi, blockchain, NFTs, and gaming in this new world of online gaming. So, what are the value benefits of GameFi projects, and how can they transform the video game industry?
The play-to-earn gaming model has been a massive intervention for the gaming industry with the arrival of GameFi. The revolutionary concepts turned down the business models of traditional games, which relied heavily on in-app purchases and advertising. In addition, players could not use their in-game assets outside the game environment. 
On the contrary, play-to-earn games based on blockchain technology support trading of in-game tokens and items for cryptocurrencies. As a result, players can use their in-game assets outside the game environment. For example, trading their in-game tokens on the marketplace can help players earn financial incentives. 
Limited Cost of Participation
The next important value advantage associated with projects in a GameFi list would refer to the limited costs. Most of the games in the world of Gaming Finance do not require any costs for downloading and playing. You can enjoy the benefit of accessibility to all types of play-to-earn games in comparison to traditional games. 
Many people harbor skepticism about playing GameFi games as they have doubts about the new play-to-earn model. However, you don't have to worry about any complex steps or instructions for playing such games. On the contrary, simple gameplay mechanisms serve as one of the biggest highlights in play-to-earn games. Therefore, you can clearly notice that there are almost no barriers to entering the world of play-to-earn games.
Own Your Gaming Experience
The best value advantage in the world of GameFi NFT is the assurance of complete control on ownership of your assets. Gaming Finance projects store all data regarding your in-game assets and NFTs on blockchain networks for life. You don't have to worry about losing all your assets, even if the game itself shuts down. Players have complete control over all assets they own in the game, and they could use it according to their preferences.
Aspiring to Become a Certified NFT Expert? Enroll in Certified NFT Professional (CNFTP) Course Now!
Popular GameFi Projects
One of the final highlights in an introduction to Gaming Finance refers to an outline of GameFi IDO examples. Some of the popular IDOs in the world of Gaming Finance are Axie Infinity and Decentraland.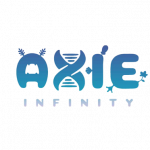 Axie Infinity soared to popularity in the Philippines amidst a global pandemic in 2020. Majority of the country's unemployed population utilized Axie Infinity as their source of income. It basically utilizes the play-to-earn model and includes basic mechanics such as asset trading and task completion. Players can collect, breed, and train creatures known as Axies in the form of NFTs in this GameFi project. With a staggering market capitalization of AXS, the native token of Axie Infinity, at over $8 billion, it is definitely one of the frontrunners in Gaming Finance.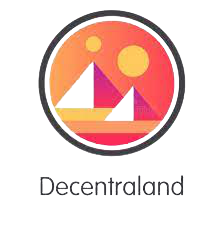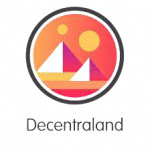 The next big player in the GameFi crypto debate right now is Decentraland. It is one of the earliest pioneers involved in experiments with decentralization in gaming. Decentraland offers an open-world platform where users can purchase and own virtual parcels of real estate as NFTs. 
Players could customize their parcels of land with new experiences targeted at a specific audience with various in-game items. The recent auction of virtual real estate on Decentraland at almost $4 million is surely an indicator of its role in the future of the GameFi revolution.
Want to look at some of the top choices of online Metaverse games? Check this: 5 Best Metaverse Games To Play
Final Words
As you can see, the video game industry has a lot of potential, especially with a value of almost $175 billion. Blockchain, crypto, DeFi, and NFTs can offer the ideal foundation for tapping into the gaming industry's potential like never before. The concept of GameFi projects fosters new opportunities for introducing decentralization and crypto in games. Users can get control over their gaming experiences and in-game assets with the help of Gaming Finance. 
Most important of all, the propositions for economic flexibility in the play-to-earn gaming models in GameFi offer new perspectives on gaming. Successful projects like Axie Infinity and Decentraland can subsequently contribute to the growth of this space in future. Start learning more about how games and finance can come together in a new revolution.
*Disclaimer: The article should not be taken as, and is not intended to provide any investment advice. Claims made in this article do not constitute investment advice and should not be taken as such. 101 Blockchains shall not be responsible for any loss sustained by any person who relies on this article. Do your own research!