Non-fungible tokens have been heralded as the future of digital asset ownership. NFTs, qualify as the most popular commodities in the market right now. What exactly has spurred the rise of the best NFT artists and their work? The new type of digital assets are represented on blockchain networks and could serve multiple applications in different sectors, such as GameFi, sports, and artwork.
NFTs developed in 2012 and skyrocketed in terms of popularity, with multi-million dollar NFT sales creating interest in non-fungible tokens. Most important of all, celebrities such as Snoop Dogg, Paris Hilton, and many others have purchased NFTs, thereby fuelling general interest in the new variant of digital assets. The following discussion will help you find out more about the popular NFT artists you must watch out for in new projects.
Why is the NFT Art Market Popular?
The discussions about top NFT artists would obviously draw the limelight towards the market for NFT artwork in general. As a matter of fact, NFT art might have been the sole factor behind the mainstream recognition NFTs enjoy today. The auction of Beeple's artwork for $70 million in March 2021 kicked off a major interest in NFTs worldwide. As of January 2022, almost $2.5 billion worth of NFT artwork had been sold since January 2021. 
Major marketplaces such as SuperRare and ArtBlocks played a crucial role in driving these sales, as they reported over 3.2 million NFT artwork pieces sold within one year. Another important aspect in discussions about most popular NFT artists would point to the sale of NFT artwork through traditional auction houses, such as Sotheby's and Christie's. Interestingly, Christie's has opened up the doors for many NFT artists after the successful auction of Beeple's $70 million artwork. 
Apart from the domain of fine art, OpenSea has also registered many NFT sales. Although unconventional, some of the creative examples of NFT collections, such as CryptoPunks and Bored Ape Yacht Club, also enjoy formidable levels of popularity. In addition, the secondary trades of NFT artwork and collections have also piled up significant benefits for the popularity of NFTs. Some estimates indicate that the worth of NFT trade accounted for over $8 billion in the first quarter of 2022. 
Want to become an NFT Expert? Enroll Now in the NFT Fundamentals Course
How Do You Find A Top NFT Artist?
The search for best picks in a list of NFT artists would be quite difficult, with the confusion due to multiple entries in the list. Non-fungible tokens are one of the most exciting crypto assets right now, with unreal hype around their floor price. On top of it, you would not like to miss the drama that unfolds every day in the NFT landscape. 
Whether it is a new NFT collection or new utilities with an existing collection, the NFT landscape always has some interesting surprises. Some of you may assume that non-fungible tokens have been garnering popularity due to the humongous appreciation in their prices. However, NFTs also play a crucial role in developing communities and offering creator-centric economies for encouraging artists. 
The facility of support for creating NFT artwork in communities can encourage many artists to leverage the creator economy to their benefit. You could also become one of the NFT artists to watch out for in the future if you have the traits of a good NFT artist. Here are some of the unique characteristics which separate a good NFT artist from the crowd. 
A significant amount of NFT sales alongside complying with a unique niche of artwork. 

Consistent activity in the NFT community, as well as significant following on social media.  

Good NFT artists have their NFTs listed on popular marketplaces like OpenSea.

The NFT artist must maintain consistency in their release schedule.
Apart from the concerns about the qualities of the most famous NFT artists, you must also have some questions about the type of NFT art which sells the most. The choices in NFT art are practically limitless, with blockchain offering a completely new dimension to art. Some of the renowned NFT artists are trying out different experiments with the prospects of NFT artwork. How can artists hold the attention of the public to their work of digital art? Apart from the sizeable cost of their artwork and humongous social media following, NFT artists build their identity in specific niches. Who are the top players to have made a mark in the domain of NFT art?
Build your identity as a certified blockchain expert with 101 Blockchains' Blockchain Certifications designed to provide enhanced career prospects.
Top Five NFT Artists You Should Follow
Non-fungible tokens have opened up new avenues for artists to reach their audience alongside helping NFT collectors show proof of their taste in art. The subjective responses to "Who is the most successful NFT artist?" could lead you along the path to confusion. It is important to note that NFT artists have their unique approaches to creating art. 
For example, some artists use 3D modeling, while others rely on pixel art. Many people interested in NFTs would most likely have doubts regarding investment in NFT art. On the other hand, beginners might also have curiosities regarding the top NFT artists they must follow. Here is an outline of the five popular NFT artists and the details of their achievements.
Pak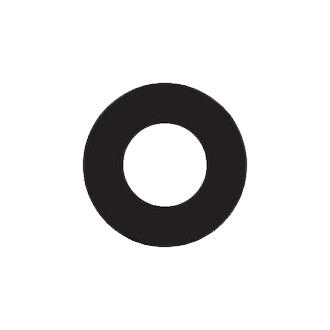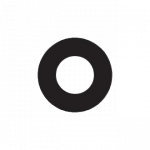 The first entry in the list of famous NFT artists would be Pak, an anonymous digital art creator. Previously known as Murat Pak, the digital artist had also been working on crypto media for more than two decades. In addition, Pak deserves mention among the most popular NFT artists for his extensive expertise in coding, programming technology and design. On top of it, Pak has also created an advanced art curation bot, Archillect, which uses an AI algorithm to identify exciting art pieces on social media. Archillect shares its findings with the 2.8 million followers of Pak on Twitter. 
Most important of all, Pak is the creator of "The Merge", which holds the record for the most expensive NFT ever sold. In addition, Pak also has 66,000 pieces of NFT art which validate his involvement in the domain of non-fungible tokens. The NFT artist has also launched a digital art platform, Sotheby's Metaverse, tailored for selling and curating NFTs. Pak fulfills all the criteria of best NFT artists, with a sizeable NFT art collection and social media following. Above everything else, the artist has registered the most expensive NFT sale, offering every bit of reason to follow Pak.
Metaverse is the future. Future-proof yourself with our Certified Metaverse Professional (CMP) Certification Course.
Beeple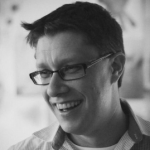 Mike Winkelmann, a graphic designer from Charleston, South Carolina, turned the whole world's attention to NFTs in March 2021. Popularly known as the digital artist Beeple, Mike set a unique milestone for NFT art. He created a digital artwork titled "Everydays: The First 5000 Days" by taking images every day for more than 10 years. The NFT of the image fetched around $70 million in an auction at Christie's in March 2021. 
Beeple became one of the popular NFT artists to watch out for as mainstream media coverage of the auction of his NFT art boosted general interest in non-fungible tokens. The auction of Beeple's artwork also marked another milestone as a reputed auction house opted to sell NFT art while accepting cryptocurrency as the means of payment. 
Beeple also qualifies as one of the top contenders for "Who is the most successful NFT artist?" owing to his fame before selling the $70 million NFT. He worked for reputed clients such as SpaceX and Apple. Beeple started selling NFTs in October 2020 and kicked off the Everyday series in December 2020. 
He had sold around $3.5 million through a series of works before setting the foundation for the humongous auction. The digital artwork of Beeple features whimsical notations alongside diabolical political representations, making them more prominent and distinct. 
Want to get an in-depth understanding of crypto fundamentals, trading and investing strategies? Enroll now in Crypto Fundamentals, Trading And Investing Course.
Gary Vaynerchuk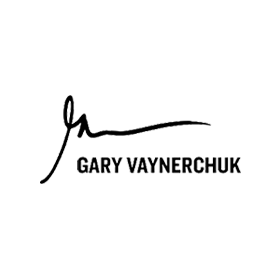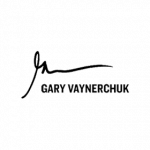 The next addition to this list of NFT artists has been known as a visionary in the world of technology. Popularly known as "GaryVee", he has a knack for spotting unique trends in business and culture faster. At the same time, he also helps people identify the broader implications alongside possible effects of existing trends on the behavior of markets and consumers. Gary has established the foundations for many new and exciting advancements in the NFT sphere, thereby garnering substantial influence over the domain. 
The most notable contribution of Gary as one of the most famous NFT artists is the VeeFriends NFT collection. Irrespective of his role as an angel investor associated with many popular tech companies such as Uber and Snapchat, Gary Vaynerchuk has designed the VeeFriends NFT collection with an emphasis on creativity. 
The NFT collection also encourages a sense of community through access privileges to the VeeFriends community and VeeCon. Every NFT includes messages and metadata along with the facility for on-chain media storage. NFT owners could rely on the smart contract in the NFT to access the world of Gary.
Learn how to build smart contracts with Solidity? Enroll in Solidity Fundamentals Course
FEWOCIOUS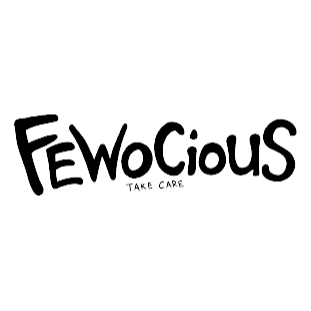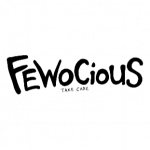 Another big name among the top NFT artists you should follow now would shed light on FEWOCIOUS, a young and emerging artist in the domain of NFTs. The 18-year-old Victor Langlois has garnered around 100,000 social media followers alongside selling over 3000 NFT artworks. The striking highlight of Victor's art refers to the vibrant and surrealistic style elements which stand out and grab attention. 
FEWOCIOUS has been actively involved in creating art since the age of 13 and achieved his first breakthrough when he sold a painting at the age of 17. The most famous collection by FEWOCIOUS serves some intricate reflections on the life of the artist between the ages of 14 and 18. His NFT art collection reflects his emotions as he embraced his gender identity and the stages of transition.
The name FEWOCIOUS is a must-have addition among the most popular NFT artists, as his art reflects genuine emotions. With over $17 million in annual sales and total sales of almost $28 million, the NFT artist has crafted his own destiny in the NFT ecosystem. Most important of all, their lively social media presence of Victor has also played a crucial role in his popularity. 
On top of it, Victor is the youngest NFT artist to have collaborated with Christie's auction house. As of now, FEWOCIOUS commands an average selling price of almost $9000 for his artworks. All of these factors have served a crucial role in pushing him up among the ranks of renowned NFT artists. 
XCOPY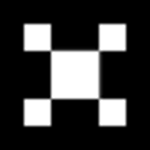 The list of best NFT artists would remain incomplete without mentioning XCOPY, London-based NFT artists. Known for the profound use of bubblegum colors, the NFT art of XCOPY is dystopian and dark. His work also represents apathy and death through the use of distorted visual loops. 
One of the significant highlights of the work of XCOPY refers to the commentary on NFT culture and its criticism. Some of the examples from his collection, such as "Right Click and Save As Guy" or "A Coin for the Ferryman," have become expensive NFTs. Following the release of over 100 NFTs on the SuperRare platform, XCOPY ventured into other platforms and gained an influential position. 
XCOPY made it to the list of NFT artists everyone should follow because his artwork has generated almost $90 million in sales. The distinct themes in his NFT artwork, alongside the representation of dystopian thoughts, have been responsible for the popularity of XCOPY. With more than 10,000 NFT art pieces and an average selling price of around $9000, XCOPY deserves a position here.
Follow the NFT Skill path and become NFT expert with a curated list of courses by industry experts.
Final Words 
The five entries in response to "Who is the most successful NFT artist?" offer only a limited collection of artists. Pak, Beeple, XCOPY, FEWOCIOUS, and Gary Vaynerchuk are a few popular entries among the massive ecosystem of NFT artists. You can explore the NFT collections and art pieces of many other popular NFT artists with different themes and designs. 
The anticipation regarding the growth of NFT art in the future has been growing stronger with the mainstream adoption of NFTs. At the same time, investors also seek top artists to ensure better returns on their NFT assets. On the other hand, collectors could seek new models to showcase their penchant for art collections. Learn more about the other renowned NFT artists and their works in detail now.   

*Disclaimer: The article should not be taken as, and is not intended to provide any investment advice. Claims made in this article do not constitute investment advice and should not be taken as such. 101 Blockchains shall not be responsible for any loss sustained by any person who relies on this article. Do your own research!