The evolution of web technologies has unraveled new value improvements for businesses, developers and almost every stakeholder in technology. For example, the introduction of social media and ecommerce empowered users to create content and exercise the influence of customer voices on brands. The next generation of the web, i.e., web3, aims to take things further by empowering users with complete control over their data and digital experiences. As a result, the top web3 influencers have been successful in grabbing the attention of the tech community. Influencers play a crucial role in advocacy for a new technology trend or identifying potential setbacks which can affect the future course of a particular technology. On top of it, influencers also help you stay updated with the latest trends in a specific market.    
The metamorphosis of the internet into web3 has already begun while introducing plausible improvements in productivity and user experiences. How can tech enthusiasts stay updated with the world of web3 and new advancements in the domain? The following post helps you find out the best web3 influencers you should follow in 2023. At the same time, you can also learn why you should follow web3 influencers. 
The Web3 Movement 
Before you seek a list of the most popular web3 influencers in 2023, you should understand the web3 movement. The massive scale of evolution in the way we use the internet has established distinct milestones such as web1 and web2. In the earliest stage, i.e., web1, the internet was a read-only platform where users could only search for information. With web1, users did not enjoy any practical functionality other than reading the information displayed on web pages. 
Subsequently, the internet changed to web2 by enabling user-generated content. Web2 enables users to communicate with each other, create and share content and express their opinions about experiences with different platforms. However, the underlying setbacks of web2 have been subject to constant criticism. For example, big tech companies have control over user data, and most of them use your data for monetization.
Considering the setbacks associated with web2, web3 becomes an imperative necessity. Most of the top web3 marketing influencers advocate for web3 profoundly on the basis of value advantages with web3. The prominent advantages of web3 focus on the utilization of innovative and specific technologies such as blockchain, IoT, AI and machine learning and decentralized data systems. 
The new technologies can help in fostering a new era of the internet, focused on safeguarding user privacy alongside ensuring seamless services. Web3 can ensure advantages such as equitable accessibility, transparency in data management and efficient data processing. Apart from the benefits of decentralization, web3 also brings in new entities such as NFTs, metaverse and DeFi. 
Excited to develop a comprehensive understanding of Polygon web3 development? Enroll Now in Polygon Web3 Development Course!
How Will Web3 Influencers Help You?
The most obvious reason for following web3 influencers in 2023 is clearly visible in the potential promised by web3. The concept of web3 is significant for everyone, considering the ways in which web3 can revolutionize the future of technology. You can reimagine digital asset ownership with NFTs and digital experiences with the metaverse. The most interesting thing about web3 is that it is a revised paradigm for governing the way users access the internet and related services. However, web3 is still a new concept for many. Therefore, the top web3 thought leaders can serve as guides for understanding the latest trends and opportunities in web3. The massive following of web3 and crypto influencers on social media offers a perfect platform for expressing their opinions. 
Influencers communicate their opinions on recent trends, market news and the latest crypto projects. Most important of all, they come up with interesting insights that you would not find in any market analysis reports or news articles. The best web3 influencers in 2023 can work wonders for people who are new to web3, blockchain and crypto. You can follow influencers and their content regularly for familiarizing with the market dynamics. In addition, you can uncover the objectives and mission underlying popular or new web3 projects and technologies. The insights of web3 and crypto influencers could help you achieve an in-depth understanding of the market and develop new ideas or come up with critical decisions without any support. 
Curious to develop an in-depth understanding of web3 application architecture? Enroll Now in Web3 Application Development Course! 
Popular Web3 Influencers to Follow in 2023
The web3 phenomenon is growing, and influencers can help you keep up your pace with advancements in web3 and crypto. On the other hand, it is important to choose the top web3 influencers carefully to obtain credible advice and insights on web3. How can you choose web3 influencers? You can select influencers based on your field of interest. For example, if you are interested in NFTs, then you should check out digital artists creating new collections by pushing the boundaries of creativity. 
On the other hand, crypto traders can seek influencers with technical expertise in market analysis to identify emerging market opportunities. Furthermore, you should also seek popular thought leaders or pioneers in the web3 space. At the same time, you can also find top web3 marketing influencers working on garnering the trust of the public for new web3 projects and brands. As you can notice, the choice of a web3 influencer depends on your requirements. Do you want to learn about NFTs or start your own web3 project? Let us take a look at the top influencers you should follow in 2023 for web3 trends and news.
Aspiring to Become a Certified NFT Expert? Enroll in Certified NFT Professional (CNFTP) Course Now!
1. Vitalik Buterin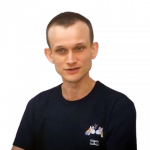 The first entry among the most popular web3 influencers you need to follow in 2023 would refer to Vitalik Buterin. The creator of Ethereum deserves a spot among top web3 thought leaders for his efforts to raise discussions about the future of web3 and crypto. Ethereum served as the first platform with smart contract programmability, thereby offering the foundations for creating decentralized applications. Over the years, Ethereum has evolved into a popular platform for developing DeFi applications and NFTs. Vitalik Buterin has more than 3.6 million followers on Twitter, and he uses his social media clout to share his opinions on various aspects of the crypto and blockchain world. 
2. Changpeng Zhao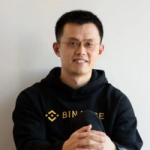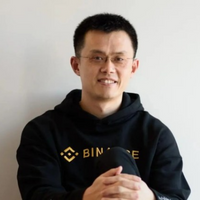 The co-founder of Binance, one of the largest crypto exchanges, Changpeng Zhao, also finds his way among the top influencers in web3 and crypto. Also known as CZ in the crypto community, the CEO of Binance stands true to his reputation as a web3 influencer. As one of the most popular web3 influencers in 2023, CZ shares valuable insights about cryptocurrencies, the metaverse and NFTs. The insights by Changpeng Zhao primarily emphasize the long-term potential of web3. CZ has almost 5.5 million followers on Twitter. You can learn more about crypto and web3 space by following CZ and his thoughts on rapid changes in the domain of cryptocurrencies.
Aspiring to Become a Certified Metaverse Expert? Enroll in Certified Metaverse Professional (CMP) Certification Course Now!
3. Punk6529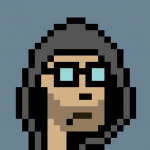 Another popular addition among web3 influencers you must look for in 2023 would refer Punk6529. The anonymous NFT influencer has garnered significant clout in the web3 community with his progressive views on web3. Punk6529 aims to ward off all apprehensions regarding production in web3 and foster community efforts in the development of an open and decentralized metaverse. The identity of Punk6529 as one of the popular web3 influencers in 2023 is strengthened further by the fact that he owns a massive collection of renowned NFTs. The web3 influencer has NFTs from Bored Ape Yacht Club, CryptoPunks, Autoglyphs, Rare Pepes, Art Blocks and many other popular collections. With almost 300,000 followers, Punk6529 has a limited online presence as compared to other influencers on this list.
4. Gary Vaynerchuck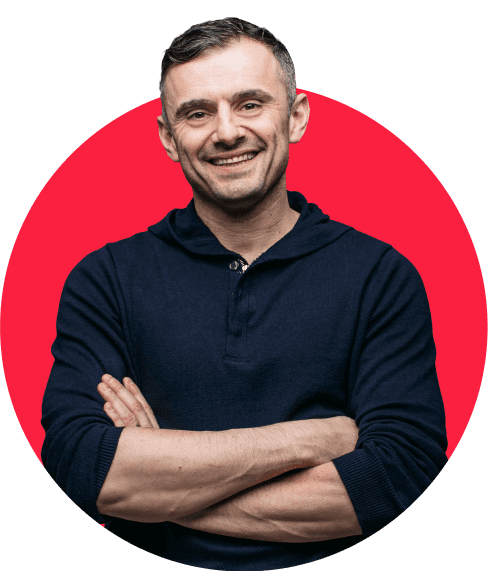 Gary Vaynerchuck, or Gary Vee, is one of the most active web3 influencers you must follow in 2023. The initiatives by Gary Vee validate his claim as one of the popular web3 influencers right now. Gary Vee started off his NFT project in 2021 and has over 3 million followers on Twitter. As one of the top web3 marketing influencers, Gary Vee gives out free NFT airdrops to bring more people on board with the web3 trends. He also enjoys the support of around 3.9 million subscribers on YouTube and has been inducted into the Fortune list of most influential people in the NFT domain. Gary Vee shares insights on general topics such as entrepreneurship and positive lifestyle choices alongside interviews with industry experts in web3 and crypto.
Want to get an in-depth understanding of non-fungible tokens (NFTs)? Enroll now in NFT Fundamentals Course.
5. Balaji Srinivasan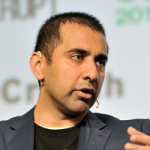 The list of popular web3 influencers also includes Balaji Srinivasan, the ex-CTO of Coinbase. He is serving as a General Partner at VC firm, a16z or Andreessen Horowitz and has around 660,000 followers on Twitter. Balaji Srinivasan qualifies as one of the most popular web3 influencers in 2023 for his insights on the power of web3 and the crypto market. He is also active on LinkedIn and uses his blog to communicate his opinions. In addition, Balaji Srinivasan also utilizes videos and podcasts to express his opinions about the world of web3. Most important of all, he dives into interesting topics such as Bitcoin trends and predictions, quantum computing and decentralization. On top of it, Balaji also shares tips on digital communities, investment and technology alongside other aspects related to web3.
6. Anthony Pompliano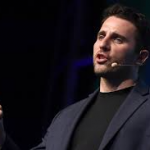 Anthony Pompliano is another popular and influential name in the domain of web3 and blockchain. The creator of "The Pomp Podcast" has been featured on renowned global news channels such as CNBC and CNN. Anthony Pompliano utilizes media exposure to talk about latest events and trends in web3. He has been one of the top web3 influencers people follow to understand the effect of web3. The social media presence of Anthony across Instagram and LinkedIn help him get his views through to a larger audience.
Learn the fundamentals, challenges and use cases of Web3.0 blockchain from the E-book: An Introduction To Web 3.0 Blockchain
7. Chris Dixon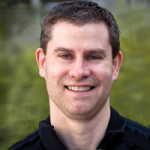 The top names among popular web3 influencers also include Chris Dixon, a partner at VC firm Andreessen Horowitz or a16z. Chris Dixon is a staunch web3 supporter and uses his following on Twitter to communicate his insights on the industry. He also uses his blog to present extensive accounts of the impact of web3 in revolutionizing the internet. Most of his followers seek his opinion on how blockchain and crypto are evolving, alongside identifying web3 benefits.
8. Ty Smith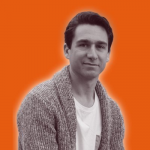 The CEO of Coinbound, Ty Smith, is also a deserving candidate among the top web3 marketing influencers you must follow in 2023. Coinbound is the most popular web3 marketing agency, which has represented some of the big names in web3, such as Tron, Metamask, Litecoin and Cosmos. Ty Smith has established a formidable reputation as a trusted source for web3 entrepreneurs to seek tips and best practices for growing their ventures. 
Get familiar with the terms related to Web 3.0 with Web 3.0 Flashcards
9. Ben Armstrong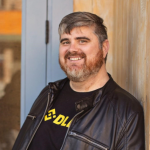 You must also take note of emerging web3 influencers such as Ben Armstrong for their exceptional performance in garnering a massive follower base. Ben Armstrong is a content creator and crypto enthusiast with around 860,000 followers on Twitter. As one of the most popular web3 influencers in 2023, Ben had a promising journey since his beginnings in 2018. He shares the latest crypto news and trends alongside reviews of web3 projects. In addition, Ben Armstrong also hosts a community known as BitSquad, for offering credible and timely insights to his followers.
10. Benjamin Cowen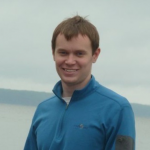 The final addition to the list of top web3 thought leaders would refer to Benjamin Cowen. The web3 influencer has gained a distinct reputation for an academic approach to daily events in the progression of blockchain. For example, his views focus on the effect of the bear market on cryptocurrencies and the future of web3. He also shares crypto investing tips during uncertain market conditions. Benjamin Cowen is one of the popular web3 influencers you can trust to learn about web3 without worrying about technicalities. On top of it, Benjamin expresses his thoughts and opinions across multiple platforms such as Twitter, YouTube, Telegram and Reddit. 
Bottom Line
The outline of top web3 influencers in the industry showcases how the right experts could guide you towards better learning. The criteria for the selection of web3 influencers could vary according to your field of interest. The top influencers deal with all the significant highlights in web3, such as NFTs, DeFi, blockchain, cryptocurrencies and the metaverse. You can rely on influencers to stay updated with the latest improvements in web3. At the same time, you can also figure out a potential course of action for web3 in the future. Learn more about web3 and its implications for the future now.  
*Disclaimer: The article should not be taken as, and is not intended to provide any investment advice. Claims made in this article do not constitute investment advice and should not be taken as such. 101 Blockchains shall not be responsible for any loss sustained by any person who relies on this article. Do your own research!