We will remember 2017 as the year when cryptocurrencies blew up and garnered mainstream attention. Come 2018, more and more people are trying to get their hands on some action in the crypto space. This mostly includes people who have no idea about the underlying tech and just want to make some quick cash. What people fail to understand is that like any other investment, cryptocurrencies too demand patience and a well-executed plan. In this article, we recommend the top 10 Cryptocurrencies which you should have eyes on.
There are two main investment strategies when it comes to cryptocurrencies – long-term and short-term investment plans. In a long-term investment, people tend to hold onto their cryptos for at least six months or one year. On the other hand, people investing for a short-term are mostly looking for quick profits. Before investing with either of the strategies in these top 10 cryptocurrencies, you should research about currencies holding the most potential and their underlying technology. Dive deep into the crypto news and find out what a company plans to do in the future. Learn about the people they are partnering with and also if they are planning to solve any real-world problems.
Want to become a Cryptocurrency expert? Enroll Now in Cryptocurrency Fundamentals Course
Top 10 Cryptocurrencies To Watch In 2022
Bitcoin (BTC)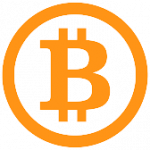 The oldest cryptocurrency still dominates the market with a 40% market share. Bitcoin remains to be one of the top 10 cryptocurrencies of 2022. It still makes up for a strong case for itself, especially for first-time crypto investors. Investing in Bitcoin can be tricky though, considering its dynamic price fluctuations. Investors might want to look for sharp fall in prices to get their hands on it for a lower price. Additionally, read the news and find out if the company is bringing any technical improvements to its technology. This can further move the price up substantially.
Ethereum (ETH)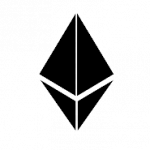 Of course, Ethereum has to be on the list of top 10 cryptocurrencies in 2022. It garnered the attention of many influential people recently which might translate to better prospects. Ethereum is more than just a cryptocurrency but also a platform for other developers to build their own blockchains. This means the chances of ETH bearing fruits for investments is very high. Ethereum is also looking to bring revolutionary changes to its technology this year. This includes the implementation of new protocols that are almost ready.
Excited to learn the basic and advanced concepts of ethereum technology? Enroll Now in The Complete Ethereum Technology Course
Ripple (XRP)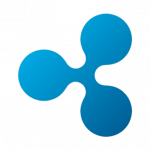 Ripple is another promising cryptocurrency that registered a growth of 36000% in the year 2021. You might have missed out on the best chance of investing in Ripple last year. However, it still makes up for a wise choice in 2022 and hence makes it to the list of top 10 cryptocurrencies. An international transaction using traditional payment system take anywhere from 2-10 business days. Meanwhile, Ripple can do it in a matter of seconds. This is why many payment institutions like American Express, JP Morgan and Santander are already implementing Ripple's technology.
Litecoin (LTC)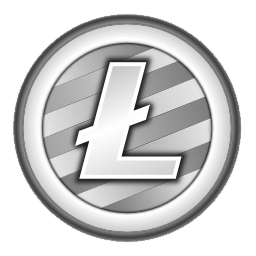 Like the other coins mentioned above, Litecoin too showed growth of 8000% in the year 2021. From $4 in January to $358 in the month of December, it made enormous profits for early investors. These people were able to see its potential before the significant growth. One of the top 10 cryptocurrencies, it intends to improve upon the technology of Bitcoin, completed the first lightning network transaction in May 2017. The transaction made it possible to send 0.00000001 Litecoin from Zurich to San Francisco in under one second. Once the technology is entirely implemented into the currency, another significant jump in the prices may follow.
Dash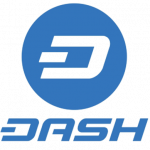 Another promising Altcoin for the year 2022 is Dash (dubbed Digital Cash). It has a market cap of $4.8 Billion, and transactions worth $100 Million are made on the platform every day. Dash, launched in 2015 is a currency based on Bitcoin project. It intends to become the most user-friendly and scalable payment system in the world. It is one of the most 'decentralized' currencies that exist right now, thus putting money on Dash can be fruitful.
Want to quickly understand bitcoin and how does it works? Check the presentation Now for quick overview What Is Bitcoin and How Does It Work
Zcash (ZEC)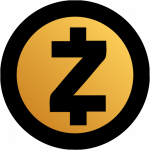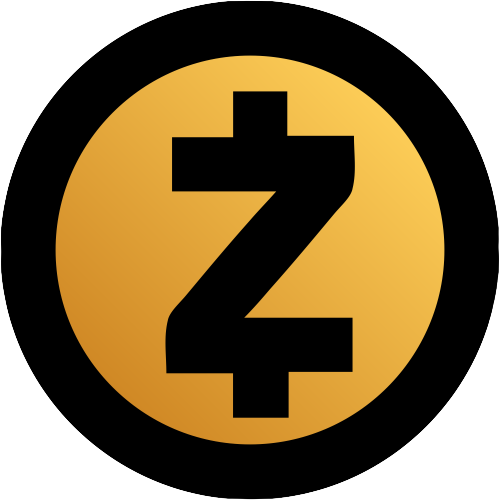 Zcash is one of the newer entrants in the cryptocurrency space and currently has $21 Million in circulation. Although their transactions are on a public blockchain, it gives the users an option of complete anonymity. It can hide the details of the payee as well as the recipient. However, it still allows the users to receive a copy of the records of transactions made by them. With ZEC people can adhere to money laundering and taxation laws around the world while still continuing to use cryptocurrencies. It is built on the Bitcoin core but promises better user privacy and anonymity than other digital currencies right now. The crypto enthusiasts tend to give more attention to privacy oriented cryptocurrencies. This means Zcash is a pretty safe bet when it comes to investing in 2022.
Monero (XMR)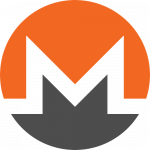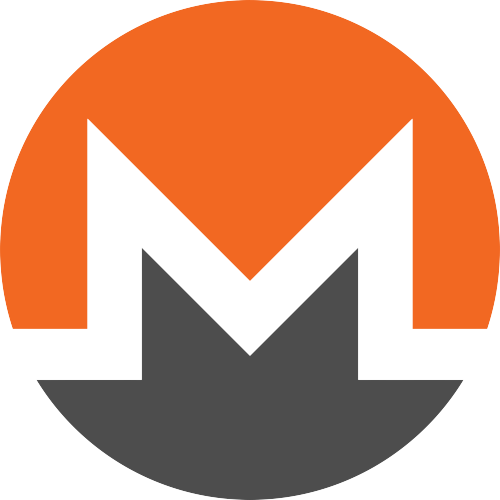 If you are an advocate of user privacy, then Monero is another entrant in the list of top 10 cryptocurrencies for 2022 that deserves your money. The transactions on the Monero blockchain are completely untraceable courtesy of the combined use of stealth addresses and ring structures. Monero has witnessed a growth of 13000% since its inception in the year 2014. There is a good chance that it might continue to grow this year as well. Moreover, it also ensures that no one can trace your IP addresses and your Geo-Location. All these reasons make it a perfect crypto to invest in for 2022.
Want to get an in-depth understanding of crypto fundamentals, trading and investing strategies? Become a member and get free access to Crypto Fundamentals, Trading And Investing Course.
IOTA (MIOTA)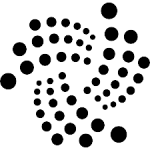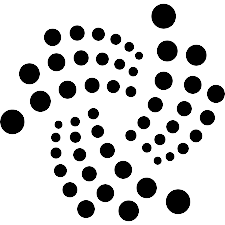 Launched in the year 2015 by a team of incredibly talented people, IOTA intends to disrupt the cryptocurrency space. It plans to do that with its unique approach to digital transactions. Almost every other crypto came out promising to be more decentralized than the others. Meanwhile, IOTA's ideology of providing free transactions (irrespective of ticket size) on its network has struck a chord with investors. It has already tied up with companies like Deutsche Telekom, Fujitsu, and Microsoft. It has plans to become the standard payment system that is accepted by startups and corporate alike. Do not be surprised if it becomes the default payment system on the Internet of Things. This has been another crucial thing on their roadmap.
Power Ledger $POWR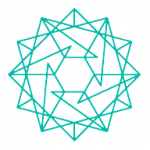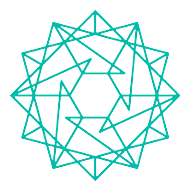 Power Ledger is hands down the most unique concept we have witnessed in the crypto space in a while. The Australian blockchain cryptocurrency allows the decentralized trading of renewable energy on its platform. Homes and businesses can sell their extra solar power to microgrids. In exchange they can buy cheaper power compared to what is offered by traditional sources. It is one of those cryptocurrencies that is going to have a real-world difference. Therefore, we cannot argue that it has immense potential and thus makes it to the list of top 10 cryptocurrencies for 2022.
Want to learn blockchain technology in detail? Enroll Now in Certified Enterprise Blockchain Professional (CEBP) Course
VeChain (VEN)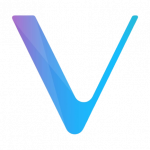 Another exciting cryptocurrency to watch out for in 2022 is VeChain. It is headed by the talented Sunny Liu who was a C-level executive at the world's top Fortune 500 companies. Being a relatively newer currency it is aiming to streamline the supply chain of Chinese corporate companies. In fact, it has already partnered with China's Bright Foods. Since major companies have already partnered with VeChain, more companies might follow suit.  This might translate to a better prospect both for the company and the investors.
Conclusion
That all said, keep in mind that cryptocurrencies are incredibly volatile and predictions turn out wrong all the time. If you are wishing to be a millionaire by investing in digital currencies, you should also be ready to lose your money. Even a small bug in the code can translate to a considerable change in the price of a cryptocurrency. This is why you need to dive deep into cryptocurrencies and know everything that happens in its world daily.
Choose how you wish to proceed with your own investments in cryptocurrencies. For a long-term investment plan, you might need to hold on to your crypto for a longer period. On the other hand, short-term investments translate to quick money. Remember what the cryptocurrency experts have always said. The second worst mistake a person can make is to invest more than he can afford to lose. However, the first remains not investing anything at all.
Join our annual/monthly membership program and get unlimited access to 20+ professional courses and 50+ on-demand webinars.
---
*Disclaimer: The article should not be taken as, and is not intended to provide any investment advice. Claims made in this article do not constitute investment advice and should not be taken as such. 101 Blockchains shall not be responsible for any loss sustained by any person who relies on this article. Do your own research!