Blockchain technology has a significant role in the development of metaverse platforms. It offers decentralization, transparency, and security required in the metaverse alongside serving the foundation for many other important metaverse components. For example, blockchain serves as the foundation for cryptocurrencies and NFTs, which are vital elements in the metaverse creator economy. What is the best blockchain network for building the metaverse? The choice may differ, and so, the discussion about top Solana metaverse coins has started gaining momentum. 
How is Solana relevant for the metaverse? As a matter of fact, Solana is a trustworthy blockchain network that promises better transaction speed, thereby fitting perfectly with the expanding scale and size of the metaverse. So, how many metaverse projects have been developed on the Solana blockchain? The following discussion offers you an outline of the top Solana metaverse projects.
Aspiring to Become a Certified Metaverse Expert? Enroll in Certified Metaverse Professional (CMP) Certification Course Now!
Understanding Solana Blockchain
Before you try to find out more about the metaverse coins on Solana, it is important to know a bit about Solana. It is basically a web-scale blockchain that can offer secure, scalable, and faster-decentralized apps and marketplaces. As of now, the Solana blockchain network extends support for almost 50,000 transactions per second alongside a block time of 600ms. One of the formidable goals of Solana blockchain focuses on creating a set of software algorithms to develop a blockchain. Solana was developed in 2017 as an initiative for resolving conventional throughput problems in popular public blockchains like Ethereum. 
The Solana blockchain offers proportional scalability of transaction throughput alongside maintaining network bandwidth in compliance with all traits of blockchain. With the advantages of security, decentralization, and scalability, the feasibility of metaverse coins on Solana is quite probable. On top of it, the Solana blockchain can support almost 710,000 transactions per second on a standard gigabit network. In addition, it can offer an upper bound of almost 28.4 million transactions per second on a 40-gigabit network. 
Apart from the improved value advantages, Solana blockchain has the backing of experienced professionals from many top organizations in the world. On top of it, the impact created by Solana has invited the attention of many investors worldwide. Some of them are Foundation Capital, Abstract Ventures, Multicoin Capital, CMCC Global, and many others. 
Build your identity as a certified blockchain expert with 101 Blockchains' Blockchain Certifications designed to provide enhanced career prospects.
What is Special about Solana for the Metaverse?
Many of you who are trying to find answers to "What metaverse is built on Solana?" must be wondering about the special traits of Solana. The most interesting factor about the Solana blockchain is the consensus mechanism. Solana utilizes the Proof of History consensus mechanism rather than the conventional Proof of Work algorithm. The Proof of History consensus mechanism facilitates the creation of historical records which prove the occurrence of an event at a specific instance. 
The Proof of History consensus algorithm is actually a high-frequency Verifiable Delay Function, which requires a particular number of sequential steps for assessment. In addition, the best Solana metaverse coins can make the most of core innovations in the Solana blockchain. Here is an overview of the specific traits which differentiate Solana blockchain as a prolific choice for developing the metaverse. 
Tower BFT utilizes the Proof of History as a cryptographic clock, thereby enabling consensus without transaction latency and messaging overheads.
Solana blockchain features a block propagation protocol known as Turbine, which can ensure easier data transmission to blockchain nodes. 
Gulf Stream protocol is another important highlight of Solana, which serves as the foundation for metaverse coins on Solana. It serves the task of forwarding transaction caching to the edge of the network, thereby enabling validators to execute transactions faster. 
Sealevel serves as the hyper-parallelized transaction processing engine, which supports horizontal scalability across SSDs and GPUs. The system ensures that Solana could obtain a better and highly efficient runtime alongside enabling concurrent transactions. 
Pipelining helps in faster validation of transaction information alongside faster replication throughout all nodes in the network.
Cloudbreak is an essential requirement for the development of the top Solana metaverse coins with better scalability. It is basically a data structure to facilitate concurrent reads and writes throughout the network.
Archivers serve an important role in facilitating data storage on Solana and are basically lightweight nodes.  
Want to get an in-depth understanding of metaverse concepts? Join Standard/Premium Plan and get free access to Metaverse Fundamentals Course Now!
Best Solana Metaverse Coins
With the extensive improvements over existing blockchain networks and many innovative traits, Solana blockchain has emerged as a favorite contender for metaverse development. As of now, there are more than 500 unique dApps on the Solana blockchain. Therefore, the interest in finding out the answers to "What metaverse is built on Solana?" is truly justified. With the exceptional benefits of higher transaction speed while retaining all the essential traits of blockchain, Solana offers a favorable ground for building metaverse platforms. Let us take a look at five of the top Solana metaverse coins available right now.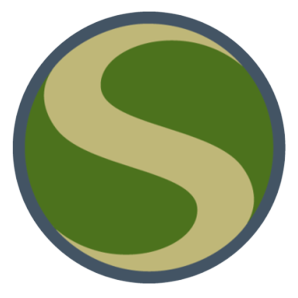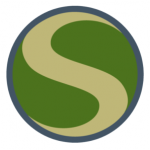 Synergy Land is the first example of a metaverse developed on the Solana blockchain. It is a multiplayer ARPG game developed by Synergy Studio. The game draws inspiration from many popular games such as Diablo for tailoring its gameplay experience. At the same time, it also aims to develop an ecosystem where players could collect and trade NFTs. 
The game has been planning to launch some new features alongside its Synergy System, which can help players in creating powerful weapons. As of now, it is the foundation of one of the best Solana metaverse coins under development. The new features in the game can enable players to experience Player vs. Player modes as well as Player vs. AI modes. In addition, players could also raise digital pets on the platform. 
Even if the game is under development, it is a promising project based on Solana. However, none of the tokens of Synergy Land metaverse are available now. On the other hand, there is no possible way to deny the potential of Synergy Land to become a popular Solana-based metaverse.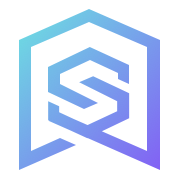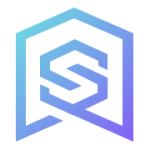 Solice is presently one of the major contenders among metaverse coins on Solana with SLC. It is the first-of-its-kind cross-platform VR metaverse developed on the Solana blockchain. Many industry experts have perceived major similarities with The Sandbox and Decentraland, where players could explore a three-dimensional virtual space. The metaverse would also allow players to purchase virtual real estate and gain ownership of unique NFTs. Most important of all, Solice features many elements for effectively adapting to the varying preferences of players in the Solice metaverse. 
Solice has successfully raised $4.3 million in venture capital recently, thereby spelling good news for its future in the metaverse. Furthermore, SLC can also evolve as one of the best Solana metaverse coins with a prominent emphasis on social aspects. Players could discover many social aspects in the Solice metaverse, such as quests and mini-games, which let players have some fun.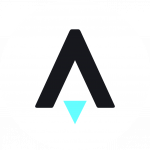 The next important answer to "What metaverse is built on Solana?" would obviously refer to Star Atlas. It is a Solana-based multiplayer online game offering a unique virtual gaming metaverse featuring a combination of different genres. The blockchain-based strategy game basically involves space exploration missions in a space-themed universe. Players could create spaceships and upgrade them to explore the Star Atlas metaverse. On top of it, players could develop their assets in their designated pieces of homes in space. 
The in-game currency, i.e., ATLAS tokens, is definitely one of the top Solana metaverse coins right now. Star Atlas offers a marketplace for trading NFTs and other assets inside as well as outside the game. In addition, the metaverse also features Mining Towns, which serve as resource-intensive areas of economic activity.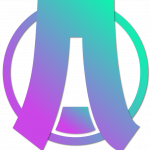 Afflarium, another multiplayer metaverse game, provides another top entry among metaverse coins on Solana with its native token, AFFL. It is actually a Massively Multiplayer Online Real-world Metaverse tailored for VR experiences with the foundation of Solana blockchain. The AFFL token serves as the governance token on the Afflarium metaverse. However, it has not been listed on the market, and the team is presently in the initial stages of inviting participants for an Incentivized Test Program. 
AFFL is obviously one of the best Solana metaverse coins, even if it is not available yet. How? The Afflarium metaverse offers the promise of a highly immersive experience with VR accessories and accessibility on desktop and mobile. Therefore, the Solana-based Afflarium metaverse also showcases the promising potential for growth in the long run.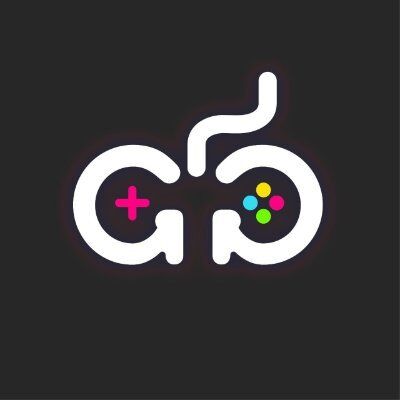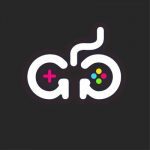 The final addition among the top Solana metaverse coins would refer to Good Games Guild or GGG tokens. It is practically a gaming hub tailored for creating the largest metaverse economy. The Good Games Guild aims to achieve the vision through optimization of assets to reap maximum rewards. 
The key features in the GGG metaverse include Stake-to-Earn GGG, Play-to-Earn games, and Rent-to-Earn NFTs. Good Games Guild envisions the future of gaming in the cradle of blockchain technology and NFTs. Therefore, it definitely shows potential for hosting one of the metaverse coins on Solana with GGG and empowering the NFT and crypto marketplaces.         
Aspiring to Become a Certified NFT Expert? Enroll in Certified NFT Professional (CNFTP) Course Now!
Final Words
The different companies highlighted in this discussion are largely associated with the gaming sector. With the prominent similarities between gaming and metaverse, it is no surprise to find how many metaverse platforms are associated with gaming. On the other hand, the best Solana metaverse coins of the top metaverse platforms based on the Solana blockchain paint a promising picture for the future of the metaverse. 
For example, the metaverse tokens based on Solana could empower faster transactions with better security and decentralization. Apart from improving the platform efficiency, Solana has a significant role in fuelling advanced metaverse economies. Learn more about the Solana blockchain and discover how its capabilities align with the metaverse.
*Disclaimer: The article should not be taken as, and is not intended to provide any investment advice. Claims made in this article do not constitute investment advice and should not be taken as such. 101 Blockchains shall not be responsible for any loss sustained by any person who relies on this article. Do your own research!