Cryptocurrency is the hottest phenomenon right now and continues to gain massive levels of popularity with each passing day. Enterprises, investors as well as the general public are seeking some interesting solutions for gaining access to the emerging ecosystem. So, what is the best instrument to help you familiarize yourself with the world of cryptocurrencies? The answers would lead you straight to a crypto wallet list. 
Crypto wallets serve as the ideal solution for simplifying access to your crypto assets alongside streamlining the management of crypto assets. However, the various types of crypto wallets create confusion for users in selecting the ideal pick among them. The following discussion offers a detailed overview of some of the top crypto wallets to help you find the best crypto wallet for your requirements. 
Want to become a Cryptocurrency expert? Enroll Now in Cryptocurrency Fundamentals Course
What are Crypto Wallets?
Before a discussion on "which cryptocurrency wallet is best?" it is important to learn the definition of crypto wallets. Cryptocurrency wallets offer a digital solution for secure storage and management of your blockchain assets and cryptocurrencies. With the help of crypto wallets, users could send, receive or even trade in cryptocurrencies. While some crypto wallets offer support for a specific type of cryptocurrency, there are many other multi-asset solutions. 
Another important factor you should keep in mind while looking for the best crypto wallet in 2021 is the working of crypto wallets. You may have assumed that crypto wallets store your crypto exactly in the same way a physical wallet stores your cash and credit/debit cards. On the contrary, crypto wallets do not actually store your crypto assets. 
Cryptocurrency wallets store the public and private keys to crypto assets stored on a blockchain. The public keys are basically digital code associated with a decentralized blockchain and are similar to a bank account number. On the other hand, the public keys are also evident as pieces of digital code tailored to the cryptocurrency wallet of an individual. However, private keys are unique codes like the PIN code for your ATM. The matching of private keys and public keys could help users in conducting cryptocurrency transactions. 
Curious to know the impact and in-depth understanding of crypto compliance in businesses? Enroll now in Crypto Compliance Fundamentals Course
Top Crypto Wallets for 2021
Over the years, different types of crypto wallets have been making news for their innovative functionalities. Therefore, it might be quite difficult to find the best crypto wallet suited to your needs. Here is an outline of the top crypto wallets which could help you in storing and managing your crypto assets effectively. 
Hardware Wallets
The foremost entry in a crypto wallet list would point towards hardware wallets. Hardware wallets or cold wallets store the public and private keys of crypto holders in offline environments. As a result, they can offer better security. Some of the top hardware crypto wallets you can discover in 2021 include the following.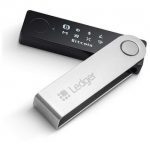 Ledger Nano X came in 2019 and is one of the recent entries among hardware wallets in the crypto market. The Ledger Nano X moves one step ahead of its predecessor, the Ledger Nano S, with improved internal memory. Users could store around 100 apps compared to the two or three apps supported by Nano S. Furthermore; Ledger Nano X also features a revamped design along with a larger display. 
It also includes Bluetooth support for syncing wirelessly with the Ledger Live app. In addition, many other firmware updates since its release have made the Ledger Nano X the best crypto wallet among hardware wallets. The new features include full support for Ethereum 2.0 alongside a streamlined update process for the device.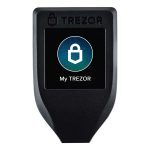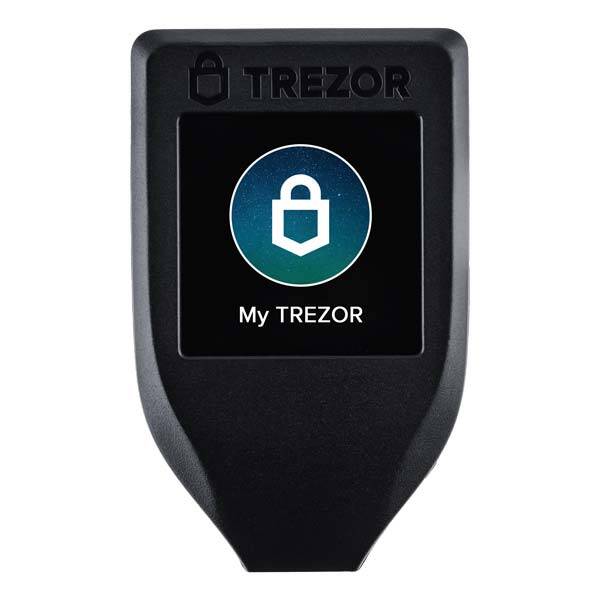 The next answer to "which cryptocurrency wallet is best?" among hardware wallets would point to Trezor Model T. Developed by Satoshi Labs, Trezor Model T has many similarities to the predecessor, Trezor Model One. However, the Trezor Model T includes support for more cryptocurrencies along with a larger touchscreen interface. 
Even if the price of the Trezor Model T is on the higher side, it offers one of the best hardware wallets available now. Users concerned about the security implications associated with Bluetooth connectivity of hardware wallets could find the Trezor Model T helpful. As of July 2021, Trezor has launched a full desktop app known as the Trezor Suite as a replacement for the Trezor Wallet web app. Now, the Trezor Suite would serve as the primary interface for Trezor wallets.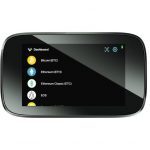 NGRAVE ZERO is another best crypto wallet in 2021 which has recently arrived in the hardware wallet market. The company has been developed by a leading security research firm, imec. Most importantly, NGRAVE offers a truly cold storage solution for your crypto as it does not allow internet connectivity. On the contrary, ZERO leverages a one-way QR code communication for sending information to connected devices as it continues to stay in an offline environment. 
Therefore, users don't have to worry about any software vulnerabilities with the NGRAVE ZERO hardware wallet. The most interesting feature in the NGRAVE ZERO wallet is the facility of 'Everlasting Backup' for the user's seed phrase. In addition, NGRAVE ZERO qualifies as the best crypto wallet for its durable components with resistance to fire and water.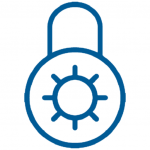 The Opolo hardware wallet is still in the pre-order stages and has started to gain attention. It is basically one of the best additions to the crypto wallet list, which is ideal for beginners in crypto. The Opolo hardware wallet leverages an EAL 6+ rated chip for the security of your crypto assets. The majority of the existing hardware wallets in the market feature EAL1 to EAL5 rated chips. 
Furthermore, the audit of Opolo by external companies like Digital Security Paris provides assurance of credibility. In addition, it can also support the security of IoT devices. The crucial advantages of Opolo include easier backup and recovery of seed phrases and support for more than 120 cryptocurrencies. Interestingly, Opolo is the best crypto wallet in 2021, with the facility of a fiat exchange that helps you convert crypto to fiat currency. 
Build your identity as a certified blockchain expert with 101 Blockchains' Blockchain Certifications designed to provide enhanced career prospects.
NFT Wallets
The massively expanding popularity of non-fungible tokens or NFTs is practically known to everyone in the crypto space. However, you would need an NFT app or wallet for participating in the rapidly growing ecosystem of NFTs. Here are some of the best NFT wallets you can notice in a crypto wallet list for 2021.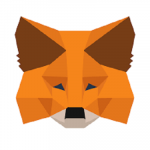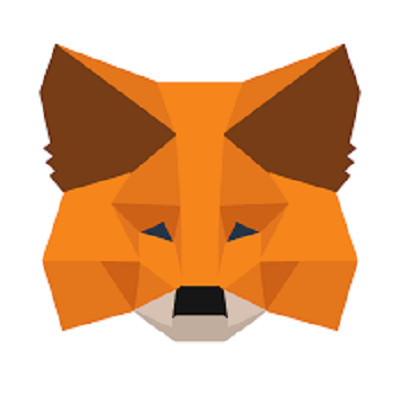 Metamask has been touted as the best NFT wallet for collectors and creators. It is under the maintenance of ConsenSys, a firm backed by the Ethereum Foundation. Initially, Metamask was available as a browser extension only and allowed users to connect directly with dApps which empower NFTs. ConsenSys released a mobile variant of Metamask in 2020 with the objective of offering a simpler interface. 
As a result, it definitely qualifies as an answer for "which cryptocurrency wallet is best?" in the case of NFT wallets. The simple interface could help the easier collection of NFT tokens alongside interactions with other decentralized apps. The most promising factor about Metamask is the ease of setup and ability to explore NFT and DeFi applications.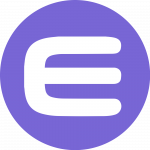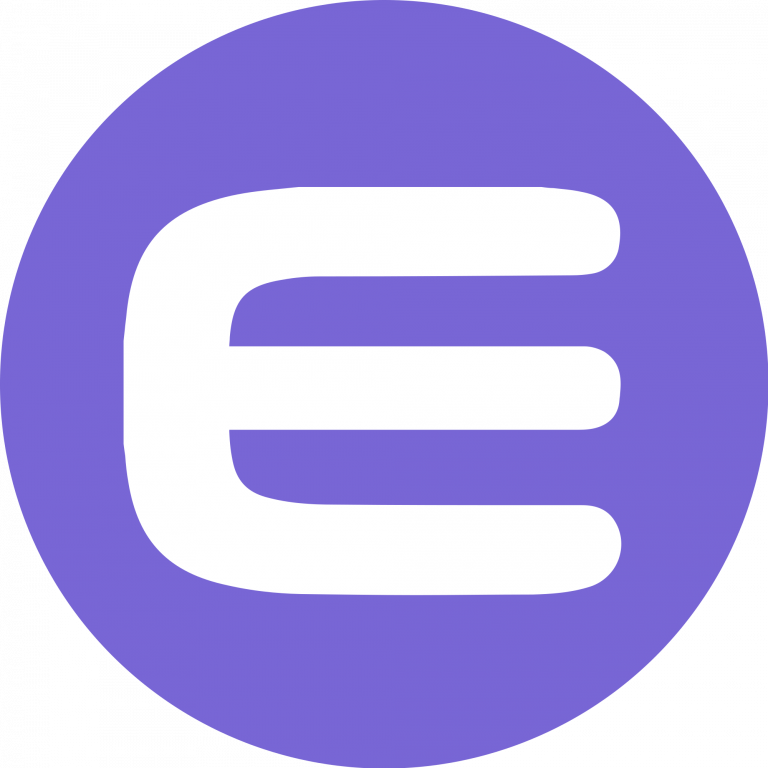 The next big name as the best crypto wallet 2021 in NFT wallets refers to Enjin. It offers a promising blockchain wallet for storing in-game NFTs and other collectibles. The wallet features a marketplace that enables trading cryptocurrencies and tokens with its native token, ENJ. In addition, the browser with one-click access in Enjin also offers ease of accessibility for various Ethereum-based decentralized applications. 
Furthermore, the most striking feature of the Enjin wallet is the intuitive user interface for collection of NFTs. It also includes an in-built exchange feature for easy conversion of cryptocurrencies. Most important of all, Enjin wallet also offers a customer supper desk as a unique highlight compared to other wallets.
Aspiring to Become a Certified NFT Expert? Enroll in Certified NFT Professional (CNFTP) Course Now!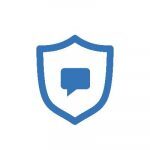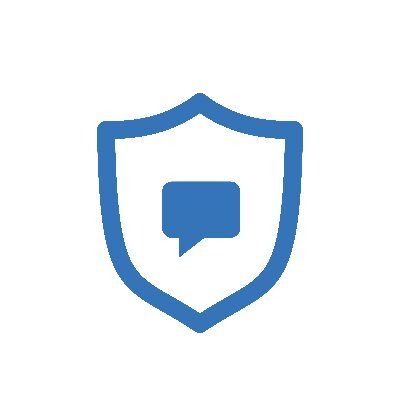 Another top choice in the crypto wallet list for NFT wallets would obviously refer to Trust Wallet. It serves as a popular mobile-based wallet for NFT collectors and has a staggering user base, exceeding beyond 5 million. You can discover a decentralized apps list for art marketplaces with Trust Wallet. 
The app allows easy and flexible access to different sites like OpenSea, Axie Infinity, and others. While it does not support NFT transfers, users could avail functionalities of storage and management of their NFTs on the application. Trust Wallet features native integration with different public chains such as Ethereum Classic, GoChain, Binance Smart Chain, Calisto, and TomoChain. 
Crypto Wallets
The final category in the best crypto wallet list would point attention towards the hot crypto wallets. The hot wallets basically offer support for storing and managing crypto in online environments. Here are some top choices in crypto wallets which you could choose for your crypto assets.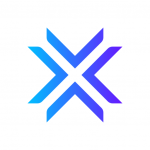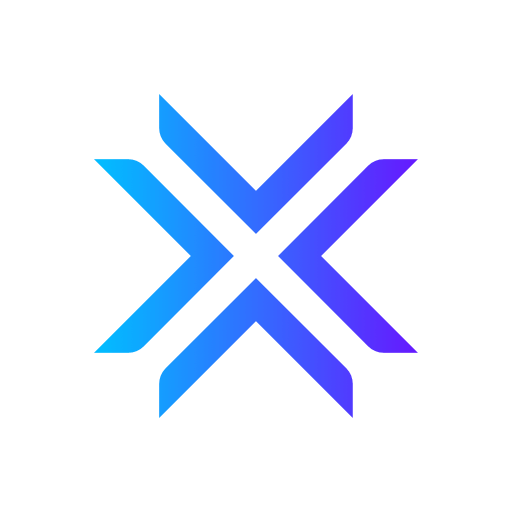 Exodus is presently one of the top choices in the best crypto wallet 2021 as a renowned Bitcoin wallet. It can help you view the live price charts for different cryptocurrencies. The live charts could help you in monitoring market movements effectively, even on their mobile devices. As a result, users could easily make decisions about selling or purchasing crypto at the right time. 
With support for more than 100 cryptocurrencies, Exodus is undoubtedly a popular hot wallet right now. It works seamlessly on mobile and desktop, alongside offering the support for syncing with crypto hardware wallets like Trezor. Users can purchase or sell crypto directly from the Exodus app without withdrawing crypto or using centralized exchanges.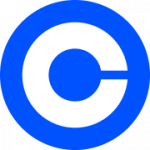 The reputation of Coinbase in the crypto community is one of the foremost highlights for the Coinbase Wallet is the best crypto wallet available right now. Users could ensure safe storage, sending, and receiving of Bitcoin, Ether, Bitcoin Cash, Litecoin, Ether Classic, ERC-20 tokens, and XRP with Coinbase wallet. The wallet allows users to connect to their accounts for transferring crypto to their own custody. 
Coinbase wallet helps users in signing transactions cryptographically with their private key. In addition, the wallet also offers visualization of the existing price of assets in local currency. Furthermore, the Secure Element technology also offers better prospects for retaining control of private keys without passing them to Coinbase.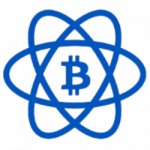 The final addition in this crypto wallet list would obviously bring Electrum into the equation. Electrum offers a local backup of public and private keys of a user on a specific device. As a result, the private key would never leave your mobile or desktop, thereby ensuring better security for your crypto assets. 
In addition, Electrum also leverages encryption and password for improving security in the wallet. Users would receive a recovery phrase with 12 to 24 keywords for wallet recovery. Therefore, Electrum provides a reliable contingency plan in event of damage to your devices due to technical issues or disasters. Furthermore, Electrum also favors integration with different hardware wallets like Ledger Nano and Trezor. 
Want to get an in-depth understanding of crypto fundamentals, trading and investing strategies? Join the Standard & Premium Plans and get free access to Crypto Fundamentals, Trading And Investing Course.
Bottom Line
On a concluding note, you can clearly note that the choice of the best crypto wallet in 2021 is complicated. You cannot pick the top crypto wallet and expect it to support the ways in which you want to deal with your crypto. For example, you cannot store NFTs on any crypto wallet or hardware wallet of your choice. 
Therefore, it is important to establish your requirements before looking for answers to "which cryptocurrency wallet is best?" so that you can identify the right pick. As you can notice clearly, the top crypto wallets presented here have different features and functionalities. Learn more about crypto wallets and discover the best one suited to your needs right now! 
*Disclaimer: The article should not be taken as, and is not intended to provide any investment advice. Claims made in this article do not constitute investment advice and should not be taken as such. 101 Blockchains shall not be responsible for any loss sustained by any person who relies on this article. Do your own research!