Organizations, people, and governments all over the world are reflecting on the unique value advantages of cryptocurrencies. Apart from accepting cryptocurrencies as legal tender and eligible forms of payment for governance services, cryptocurrencies have been experimented on for many new use cases. However, the focus on crypto compliance has fuelled the search for top crypto compliance companies which can help businesses operate seamlessly with cryptocurrencies. Businesses don't want to invest their time in navigating through the regulatory and compliance challenges with crypto. 
In addition, it is also important to note that regulations in the domain of crypto have constantly been evolving. Therefore, crypto compliance companies can help businesses resolve the challenges in compliance with the relevant regulations in all their operations. The following discussion will help you figure out the details of the best cryptocurrency compliance companies.
Curious to know the impact and in-depth understanding of crypto compliance in businesses? Join the Standard & Premium Plans and get free access to Crypto Compliance Fundamentals Course.
The Importance of Crypto Compliance Companies
Anyone searching for the best crypto compliance companies must also know about the benefits of choosing a crypto compliance company. The crypto compliance companies provide necessary services which can help individuals and businesses maintain track of their compliance obligations.
Therefore, a crypto compliance company takes away the need to manage your regulatory obligations while using cryptocurrencies. For example, some solutions may provide KYC and KYB onboarding processes. However, it is important to wonder whether a list of crypto compliance companies is the thing you should be looking for. 
As a matter of fact, crypto compliance companies help businesses deal with more complicated threats. The increasing usage of cryptocurrencies has signaled many meaningful changes in the financial landscape. At the same time, cryptocurrencies have also served as the major driving factor behind criminal activities such as money laundering and terrorism financing. According to a recent crime report, cryptocurrencies accounted for almost $11 billion worth of fraud at the end of 2021.
Even if the volume of crypto transactions reached almost $15.8 trillion in 2021, it does not hide the fact about $14 billion worth of cryptocurrencies in illicit transactions. The amount of illicit transactions using cryptocurrencies amounts to around 0.15% of the total cryptocurrency transaction volume. However, the numbers present the cryptocurrency landscape in a bad light. Therefore, crypto compliance companies are also in need of the hour for strengthening the trust of users in cryptocurrencies. 
Want to become a Cryptocurrency expert? Enroll Now in Cryptocurrency Fundamentals Course
Top Cryptocurrency Compliance Companies
The necessity of crypto compliance obviously serves as a reason to find a list of crypto compliance companies for any business or individual using or working with cryptocurrencies. It is also important to note that you can find multiple crypto compliance solutions in the market. How can you identify the best crypto compliance company for your requirements? Here is an outline of the popular cryptocurrency compliance companies you would like to try out in 2022.
1. BitFury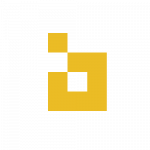 BitFury is a comprehensive blockchain technology company that also offers private infrastructure development services in the crypto and blockchain ecosystem. As one of the most popular crypto compliance companies, BitFury aims to improve security and trust in use of cryptocurrencies. The blockchain technology company has recently launched a compliance service known as Crystal. 
The compliance service would also serve the functions of crypto analytics and serve crucial value advantages in terms of compliance. Crystal has been envisioned for offering better integrity and transparency through the functionalities of blockchain analytics. At the same time, Crystal also introduces new anti-money laundering tools for ensuring better compliance alongside leveraging anti-fraud measures to improve security of cryptocurrency networks. 
2. Blockpass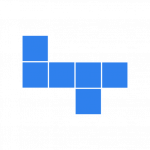 The discussion on top blockchain crypto compliance companies also sheds light on choices like Blockpass. It is a regulation tech or RegTech company based in the United Kingdom, which was created recently in 2017. The crypto compliance firm focuses on providing KYC and AML solutions in the software-as-a-service or SaaS model.
Interestingly, the solutions of Blockpass focus specifically on the crypto industry, although they are applicable in other industries. Blockpass helps people in creating a self-sovereign identity, which could be an easy ticket for them in onboarding any service associated with Blockpass marketplace. Blockpass could ensure the benefits of faster and easier KYC and AML verification for businesses. 
Build your identity as a certified blockchain expert with 101 Blockchains' Blockchain Certifications designed to provide enhanced career prospects.
3. Solidus Labs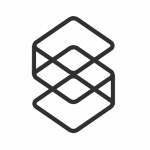 The recent entries among top crypto compliance companies would also refer to Solidus Labs. Created in 2017, the US-based crypto compliance firm specializes in an innovative range of compliance solutions. Solidus Labs emphasizes specifically the crypto-native triple T integrity solutions. What are the triple T solutions? 
Solidus Labs offers solutions for threat intelligence, trade surveillance as well as transaction monitoring. The organization has specified that its mission focuses on ensuring better safety in crypto trading ecosystems. The functionalities of the integrity solutions by Solidus Labs would be applicable all over the investment journey in centralized as well as DeFi markets. 
4. Scorechain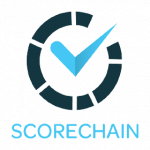 The list of crypto compliance companies would also include Scorechain. It is a risk-AML software provider for crypto assets. The best thing about Scorechain is that the company has developed its specialization in crypto compliance since 2015. Scorechain Blockchain Analytics functionality helps in resolving the AML and CTF regulatory requirements effortlessly. 
Most important of all, the Blockchain Analytics software also helps in removing anonymity of blockchain data alongside connecting to sanction lists for figuring out risk scoring. The risk assessment methodology of Scorechain has served proven results and offers the flexibility for full customization so that it suits all regulatory jurisdictions. 
5. TRM Labs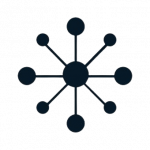 The multiple entries among best crypto compliance companies in present times would also include the name of TRM Labs. It is a US-based crypto compliance company that offers a wide variety of blockchain intelligence solutions. The intelligence solutions by TRM Labs focus on identifying, monitoring, and investigating instances of fraud and financial crimes within the domain of cryptocurrencies. 
Aspiring to make a lucrative career in cryptocurrency but not sure how? Check the detailed guide Now on How To Start A Career In Cryptocurrency
6. iComply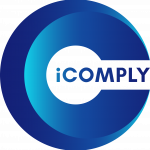 The next entry among popular crypto compliance companies is iComply, based in Canada. It is also a recent addition among crypto compliance companies, with its foundation in 2017. As an institutional grade regulatory technology company, iComply maintains a formidable emphasis on digital finance. 
The mission of iComply is obviously one of the important highlights proving its identity as a reliable crypto compliance company. iComply has made it among most popular crypto compliance companies solely with an emphasis on improving user experience.
The company wants all users and counterparties in a transaction to have a seamless experience in compliance operations. You can find flexible and easy-to-use compliance widgets by the company as the best proof of its capabilities to ensure crypto compliance. Users can customize the widgets and deploy them effectively across their websites or mobile applications. 
7. AMLT Network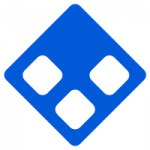 The AMLT Network is a unique addition among the top cryptocurrency compliance companies owing to its functions. It is probably the first ever system designed for reporting malicious cryptocurrency addresses. Users can report the suspicious crypto addresses involved with ransomware, scams, hacks, or any other type of fraudulent activity. 
At the same time, the AMLT Network also assures safeguards from any malicious actions in the future. The verification of data through Coinfirm and its implementation in the AML platform could help in blacklisting suspicious users and associated funds. The information providers could receive rewards in AMLT Network for offering legitimate data on malicious actors. 
8. DigiShares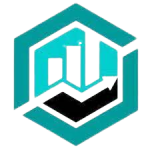 The reputation of the top blockchain crypto compliance companies has also been increasing in the domain of financial management. DigiShares serves as a reliable white-label software solution for issuing and managing securities such as bonds and shares on blockchain networks. 
It offers a dashboard for issuers along with a share cap table. Investors can also receive a dashboard for registering and verification through customized KYC/AML processes. Subsequently, the issuer could also manage other functions such as distributing dividends or share allocation. Issuers can also whitelist the new investors who show interest in purchasing shares. 
Start learning Blockchain with World's first Blockchain Skill Paths with quality resources tailored by industry experts Now!
9. Trusti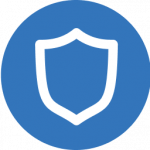 Another prominent entry among the best cryptocurrency compliance companies which have arrived recently includes Trusti. Based in Israel, Trusti is basically an identity management platform. It has been tailored for managing identification, fraud detection as well as compliance. 
The crypto compliance company enables the development of accredited and recognized crypto wallets. As a result, users involved in transactions could use Trusti for confidence in crypto transactions. Users can check the details of the receiver and whether their identity is valid and certified before sending funds to them.
10. SelfKey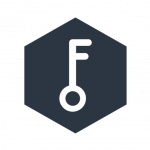 SelfKey is another example of self-sovereign identity providers among top crypto compliance companies at present. The self-sovereign identity service provider leverages blockchain technology to help users maintain control over identity management functions. SelfKey introduces privacy once again for users as the user gains complete ownership of their identity. 
Any third party could not access the identity of a user without their permission, and it can serve a vital role in KYC verification routines. SelfKey helps people in uploading and accessing identification documents alongside verifying them and using them for accessing different services on the SelfKey marketplace. 
Want to know the answers to some of the commonly asked questions about cryptocurrency? Check the detailed guide on Frequently Asked Questions About Cryptocurrency
Final Words
The need for top blockchain crypto compliance jobs has become more important than ever. Cryptocurrencies have been used for illegal activities, amounting to a dollar value of almost $14 billion in 2021. How can organizations prepare for the future with the use of cryptocurrencies? Crypto compliance companies can help businesses and individuals working with cryptocurrencies by offering various compliance functions. 
For example, some companies offer KYC onboarding facilities, while others deal with identity management technologies. The multiple examples of best cryptocurrency compliance companies can be quite confusing for any beginner in crypto compliance. However, it is also important to note that different crypto compliance companies offer different services with unique value. Learn more about the offerings of crypto compliance companies in detail before making a choice for compliance. 
*Disclaimer: The article should not be taken as, and is not intended to provide any investment advice. Claims made in this article do not constitute investment advice and should not be taken as such. 101 Blockchains shall not be responsible for any loss sustained by any person who relies on this article. Do your own research!