Cryptocurrencies made a remarkable debut in 2009 with Bitcoin. The world came across a peer-to-peer digital currency with Bitcoin, which guaranteed many conclusive advantages for transforming finance. However, the legality of cryptocurrencies remains in doubt for various reasons. The search for cryptocurrency legal countries list in 2022 would help you identify how many countries have taken a good start in ensuring the adoption of cryptocurrencies. Regulation remains an ambiguous concept in the world of cryptocurrencies, without any universal framework for guiding the use of crypto assets. The following discussion offers an outline of the top countries which have adopted cryptocurrencies by overcoming the uncertainties in crypto regulations.
Want to become a Cryptocurrency expert? Enroll Now in Cryptocurrency Fundamentals Course
Why is the Legal Status of Cryptocurrencies Important? 
Any discussion about a cryptocurrency legal country list would invite attention to Bitcoin. However, Bitcoin is not the only cryptocurrency around. The general impression about cryptocurrencies would paint them as effective tools for conducting anonymous transactions among users worldwide. However, the anonymity associated with using cryptocurrencies encourages the frequency of fraudulent activities. Most importantly, the lack of regulatory control on cryptocurrencies and illicit uses of cryptocurrencies create doubts regarding their credibility. Can you trust an unregulated cryptocurrency? Not, unless you are prepared for the burden of risks associated with using cryptocurrencies. 
The setbacks associated with the lack of regulations over cryptocurrencies have called for many new regulations. Investors are less likely to exhibit trust in cryptocurrencies without a properly regulated landscape. Interestingly, the countries where cryptocurrency is legal have adopted new regulations within their AML or CFT laws to reduce the illicit uses of cryptocurrencies.
Want to become a bitcoin expert? Enroll Now in Getting Started with Bitcoin Technology Course          
Top Countries Where Cryptocurrencies are Legal
The importance of the legal status of cryptocurrencies shows why you need to look for crypto-legal countries before diving into crypto. On top of it, you can know about the legal obligations of working with cryptocurrencies in different jurisdictions. One of the interesting facts you must keep in mind would point at the periodic reviews by the Library of Congress or LOC for establishing the perspective of countries regarding cryptocurrencies. 
Recently, the LOC recognized 103 countries that have taken up initiatives for developing crypto regulations alongside the objectives for organizations dealing with cryptocurrencies. Any individual aspiring to start their journey in cryptocurrencies would look for the best country to deal with cryptocurrencies. Here is an outline of the notable countries which have already accepted cryptocurrencies. 
1. El Salvador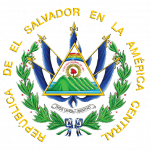 The first entry among countries using cryptocurrency would be El Salvador. It is the first country in the world which adopt Bitcoin as a legal tender. The Central American nation set a favorable precedent for all businesses in the country to accept Bitcoin payments. Interestingly, the case of El Salvador served as an inspiration for many other countries to move towards mainstream crypto adoption. On the other hand, the regulatory landscape for cryptocurrencies in El Salvador also packs up certain limitations. Despite the setbacks, El Salvador aims to achieve large-scale transformation for its digital economy. Recently, the country has introduced regulations for relieving foreign investors from income or capital gains taxes on cryptocurrencies.
Want to get an in-depth understanding of crypto fundamentals, trading and investing strategies? Become a member and get free access to Crypto Fundamentals, Trading And Investing Course.
2. Slovenia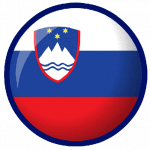 The next notable mention among countries that allow cryptocurrency would refer to Slovenia. It is a small country in Central Europe that has been garnering the crypto community's attention. Slovenia does not impose any VAT on mining and offers many tax write-offs for crypto trading. The government also encourages the active transition to blockchain technology in different areas. Most importantly, Slovenia also registers high success rates for blockchain-based startups. The relaxation of crypto regulations serves as a welcome sign for many crypto investors and companies worldwide.
3. Germany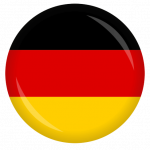 The unique approach of Germany towards cryptocurrencies serves as a valid reason for including it in this list. Germany considers cryptocurrencies private money, unlike many other countries adopting cryptocurrency as assets. Long-term investors could find a haven in Germany for the freedom from long-term capital gains tax. Therefore, people holding cryptocurrency for over a year would receive waivers on the capital gains taxes. On top of it, Berlin has also emerged as a hub for many popular blockchain companies, such as EOS. 
Build your identity as a certified blockchain expert with 101 Blockchains' Blockchain Certifications designed to provide enhanced career prospects.
4. Canada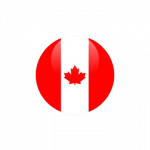 Another popular country in the cryptocurrency legal country list would refer to Canada. It has been a popular destination for crypto users with a thriving Bitcoin community. Canada follows an open approach to crypto regulations without legislation restricting or objecting to using cryptocurrencies. The legal framework in Canada classifies crypto companies as Money Service Businesses or MSBs. In addition, Canada's regulations suggest crypto companies' obligation to register with the Financial Transaction Analysis and Reporting Center of Canada or FINTRAC. With the help of reliable regulations, blockchain companies have legal backing for their operations in Canada. 
5. Malta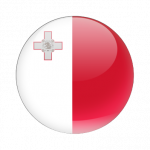 A small island nation, Malta, has made its mark in the domain of crypto regulations for embracing blockchain technology. It is one of the most inspiring examples of countries where cryptocurrency is legal, especially with progressive legislation. The biggest highlight about Malta is how it has attracted many crypto companies such as Binance. Another important highlight about Malta as one of the countries with legal acceptance for cryptocurrencies would refer to tax relief. Crypto investors don't have to worry about the long-term capital gains taxes on their assets. In addition, the Maltese government has also come up with many legislations for making the country more appealing to crypto businesses. 
Curious to know the impact and in-depth understanding of crypto compliance in businesses? Become a member and get free access to Crypto Compliance Fundamentals Course.
6. The Netherlands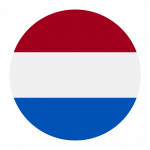 The Netherlands is a notable country that follows a proactive approach to introducing new concepts. In the case of cryptocurrencies, The Netherlands doesn't make any exceptions and has welcomed cryptocurrencies. One of the interesting highlights about the Netherlands as a top addition among crypto-legal countries would be FATF compliance. The Dutch government ensures compliance with Financial Action Task Force or FATF guidelines for crypto regulation. 
7. Singapore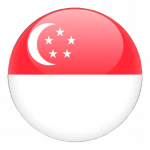 The most popular addition to a cryptocurrency legal countries list in 2022 would feature Singapore. It is one of Asia's most progressive and developed economies, serving as a favorable destination for crypto investors worldwide. Singapore is Southeast Asia's biggest global fintech hotspot and offers many legal opportunities for blockchain and crypto ventures. For example, you don't have to fulfill crypto tax obligations for trading profits. On top of it, crypto transactions are generally perceived as barter trade, excluding them from the scope of taxation. 
Start learning about Cryptocurrencies with World's first Cryptocurrency Skill Path with quality resources tailored by industry experts Now!
8. Estonia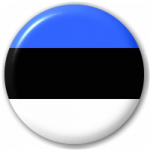 Estonia is also a top contender among countries using cryptocurrency with pro-privacy laws and easier crypto regulations. The relaxed regulatory environment for crypto in Estonia could serve conclusive benefits in revolutionizing the economy by attracting top tech companies. It is one of the favorite choices among countries that allow safe operations of crypto companies without legal complications. At the same time, Estonia is also on the fast track toward introducing its national cryptocurrency, Estcoin. The financial services sector in the country also showcases better support for using cryptocurrencies, with Estonian LHV Bank serving as the first example of the adoption of blockchain technology. 
9. Switzerland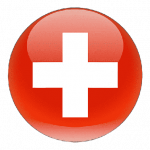 The low-tax, high-privacy banking system in Switzerland has earned a distinctive reputation for the country worldwide. Switzerland has also adopted a strategic approach to embracing crypto through relaxed regulations tailored for crypto investors and companies. It is also one country that allows cryptocurrency usage with the maximum tax benefits on cryptocurrencies. The notable highlight of Switzerland concerning crypto regulations would be the adoption of Bitcoin as a legal tender. Furthermore, Switzerland also features an exclusive crypto mining industry, which offers a viable opportunity for many crypto startups.
10. Portugal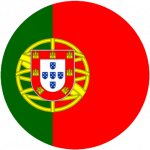 The final addition among countries adopting cryptocurrencies would refer to Portugal. It is the most reliable tax haven for cryptocurrencies without any capital gains tax for professional traders. Besides the freedom from crypto taxes, Portugal has also introduced favorable and progressive legislation encouraging crypto adoption. For example, the 2020 Digital Transitional Action Plan focuses on attracting investors from all over the world. Another example of the welcoming environment in Portugal for crypto companies would be the Golden Visa program. Therefore, non-EU residents can also find residency permits for the country and enjoy tax benefits on cryptocurrencies. 
Learn the fundamentals, working principle and the future prospects of cryptocurrencies from the E-book: AN INTRODUCTION TO CRYPTOCURRENCY FUNDAMENTALS
Bottom Line
The detailed illustration of countries that accept cryptocurrencies or crypto regulations shows the value of regulations in the crypto landscape. As the impact of cryptocurrencies grows stronger with multiple value-based benefits and utilities, governments are thinking of new ways to adopt crypto. However, the cryptocurrency legal country list also sheds light on certain limitations which need immediate answers. 
For example, most of the countries accepting crypto as legal only emphasize the taxation aspects. What about the regulation of different use cases of crypto? Many other questions would emerge in offering mainstream recognition to cryptocurrencies. The number of countries using crypto as legal entities would increase further and open up many opportunities. Start learning about blockchain and cryptocurrencies to prepare yourself for the opportunities now.
*Disclaimer: The article should not be taken as, and is not intended to provide any investment advice. Claims made in this article do not constitute investment advice and should not be taken as such. 101 Blockchains shall not be responsible for any loss sustained by any person who relies on this article. Do your own research!