Do you know about the crypto custody providers? Here's the list of 5 best crypto custody providers you should know about.
The massive growth of the crypto landscape has led to many prominent opportunities and issues. People are excited about the potential of crypto for transforming the traditional financial landscape, albeit without any concern for the setbacks. Among the many issues associated with storing and managing your crypto, security would probably emerge as a prominent one. 
In addition, the growing trends of crypto investments by institutional investors also present an immediate need for the best crypto custody providers. So, what has led to the growing demand for crypto custody providers? The following discussion will help you understand the importance of crypto custody providers and the top crypto custody providers you can use for your crypto assets.
Want to become a Cryptocurrency expert? Enroll Now in Cryptocurrency Fundamentals Course
Where Do You Store Crypto Assets?
When you think of crypto, you might think of some new type of currency that you can hold, like cash. However, the storage of crypto is completely different as they are just strings of characters and numbers on the blockchain. As the blockchain and crypto community face increased troubles for storage of crypto assets, the best crypto custodians have emerged to capitalize on the opportunity. 
Crypto has grown at a particularly unbelievable rate since the arrival of Bitcoin, and many projects with massive potential are finding their roots all over the world. The exponential growth in the value created and locked in the crypto ecosystem has led to expansion of crypto custodians list. While blockchain has the backing of cryptographic security, you need proven solutions for security of the value of cryptocurrencies. 
Build your identity as a certified blockchain expert with 101 Blockchains' Blockchain Certifications designed to provide enhanced career prospects.
What is Cryptocurrency Custody Service?
The most important factor you should understand before taking note of the top crypto custodians would focus on what they are. A cryptocurrency custody service is basically a highly secure and off-chain storage solution tailored for cryptocurrencies. Individual users could access the crypto custody solutions with ease. 
On the other hand, crypto custody solutions are a better fit for institutional investors. You can think of the best crypto custodians as the promising picks for institutional investors, larger investors, and high-net-worth individuals to store their digital assets securely with a trusted third party. 
The technical aspects involved with private key security in crypto custody solutions help larger investors trust them easily. Larger investors could entrust the top crypto custody providers with the security of their digital assets. They can be sure that their funds will be safe from hackers or any other malicious agents. The services of a crypto custodian relieve investors from the concerns of technical implications of crypto storage. 
Want to get an in-depth understanding of crypto fundamentals, trading and investing strategies? Join the Standard & Premium Plans and get free access to Crypto Fundamentals, Trading And Investing Course.
Benefits of Crypto Custody Providers
The significant factor which defines the foundation for research to find top crypto custody providers refers to the benefits of custodians. The common feature among all the market participants, including single investors and large institutional investors, emphasizes asset security. Custodians serve a vital role in facilitating such goals by securing the large volume of digital assets going through the existing financial system. In addition, the best crypto custodians ensure the following value advantages for investors. 
Investors can experience a promising reduction in risks and complications for storing and managing crypto assets. 

Custodians also employ necessary resources for resolving the security risks associated with crypto assets alongside offering a regulated storage platform for crypto assets. 

The

best crypto custody providers

could also provide the value of better security in comparison to exchanges. In addition, exchanges are also highly susceptible to threats of being shut down or going bankrupt. 

Reputed custodians offer the assurance of certainty regarding value by leveraging recourse in cases where the custodian fails. 

Another prominent reason to choose the

top crypto custodians

would refer to improved operational efficiency. Custodians could leverage the blend of technology and regulatory expertise for encouraging users to improve market participation.   
With so many prolific value advantages, individual investors and large institutions are also looking for crypto custody providers. However, it is not easy to find a suitable crypto custody provider according to your needs. 
Curious to know the impact and in-depth understanding of crypto compliance in businesses? Join the Standard & Premium Plans and get free access to Crypto Compliance Fundamentals Course.
How to Find the Best Crypto Custodian?
The exceptionally promising growth of Bitcoin since its inception in 2009 has been a formidable highlight for the crypto ecosystem. Institutional investors are showing interest in crypto in large numbers. However, it is quite difficult to find the best choice from a crypto custodians list in the present times. Why? First of all, you would find different choices which can confuse you with their advantages and functionalities. 
The next critical trouble in choosing crypto custody providers would refer to the limited awareness about practical implications of crypto custody. Therefore, you should have a clear impression of the specific requirements you should search for in crypto custody providers. You should focus on the following important requirements for selecting the top crypto custodians according to your project.       
Usability

Regulatory compliance

Security 

Scalability 
Want to know more about Bitcoin and its working? Enroll Now: Getting Started with Bitcoin Technology             
Top 5 Crypto Custody Providers
Interestingly, many entries among the best crypto custody providers would offer you these functionalities. As a result, you can face many doubts about taking the ideal pick from the different alternatives. However, you can put away such doubts, especially with the assurance of functionalities in a list of reputed crypto custody providers. Here are some of the top crypto custody providers who dominate the existing market.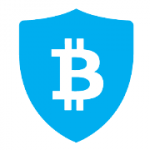 One of the first names that you would come across in your search for top crypto custodians would be BitGo. The platform arrived in 2013 and has evolved successfully as a global leader in storage of digital assets. Presently, BitGo handles the management of over 100 cryptocurrencies and tokens in the role of a certified custodian. Interestingly, BitGo is one of the most promising choices in a crypto custodians list for institutional investors. It leverages institution-grade custody policy regulations, which prove how successful it is for institutional investors. 
BitGo also owns cold storage systems alongside configurable multi-user accounts, which provide improved functionalities for users. As of now, BitGo is the most favorable choice for cryptocurrency custody under the control of the banking division of South Dakota. BitGo is basically a cold-wallet custody provider, and users receive tested, comprehensively reviewed, and isolated accounts. As a result, BitGo could offer the assurance of maximum protection without any doubts. On top of it, frequent audits of the firm at regular intervals by third-party auditors help in maintaining the desired levels of security and functionality. 
Start learning about Cryptocurrencies with World's first Cryptocurrency Skill Path with quality resources tailored by industry experts Now!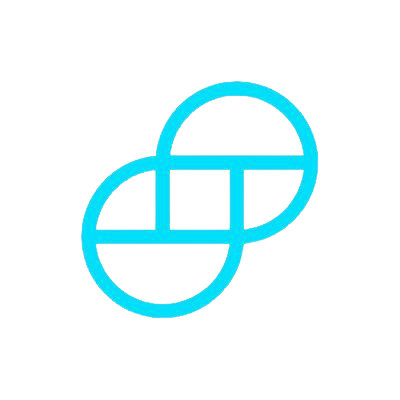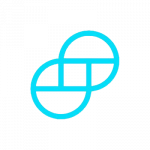 Another top entry among discussions on best crypto custody providers would bring your attention towards Gemini. It is a popular decentralized digital asset exchange situated in New York, which can offer a custodial crypto service to professional clients. The original name of the project was Vo1t and changed to Genesis Custody after the takeover by Genesis Group. The expansion was primarily targeted at expansion of the group's digital asset service operations. 
Today, Genesis Custody holds the reputation of being one of the top crypto custody providers with cold wallet storage. Interestingly, Genesis Custody also uses different military-grade measures for encryption alongside safeguarding the private keys of clients by distributing them worldwide. You could also access the benefits of a cryptocurrency prime brokerage and other services such as cryptocurrency swaps on Gemini.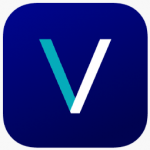 You would also come across the name Digivault in your search for the best crypto custodians. Digivault is a special Bitcoin custody service that focuses more on institutional investors. Most important of all, Digivault works with a profound understanding of challenges associated with mainstream adoption of cryptocurrencies. 
Interestingly, you can find two distinct crypto custody solutions with Digivault, such as cold wallet storage and a hot wallet solution. The hot wallet solution in Digivault is known as Helios, while the cold wallet solution is Kelvin. Digivault is also one of the best crypto custody providers with a premium value for compliance as the first independent crypto custodian registered as a crypto asset firm by the Financial Conduct Authority. 
Learn the fundamentals, working principle and the future prospects of cryptocurrencies from the E-book: AN INTRODUCTION TO CRYPTOCURRENCY FUNDAMENTALS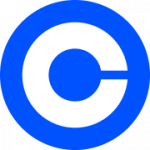 Coinbase started its crypto custody offering in 2012 as an already established player in the crypto landscape. It is one of the leading Bitcoin exchanges in the US, and its custody offering is to leverage military-grade cold wallets for secure storage of crypto assets. Coinbase qualifies among the top crypto custody providers for the unique approach of using regular, standardized audit operations on its technology. 
Users could also explore opportunities for staking their assets directly from offline wallets. As a result, the crypto custody solution of Coinbase provides additional flexibility for accessing crypto and trading with it. The collaboration of Coinbase Custody with a registered broker-dealer also ensures that investors can ensure proper security for digital assets.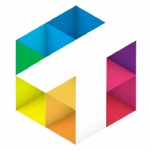 The final addition among best crypto custody providers in the EU market would bring Tangany into the discussion. With its headquarters in Germany, Tangany has emerged as one of the renowned crypto custody providers. The platform focuses specifically on the value of transparency regarding regulatory, technical, and product-related aspects. 
As a full white-label provider for B2B clients working with blockchain and digital assets, Tangany supports Ethereum, Bitcoin and offers universal smart contract support. Interestingly, you can use Tangany as a hot wallet through APIs and also as a cold wallet. On top of it, Tangany also offers the benefits of a credible crypto payment processing engine and node infrastructure. 
Bottom Line
The detailed overview of the functionalities of top crypto custody providers offers a credible impression of the available choices. As an individual investor or an institutional investor, it is impossible to undermine the significance of crypto custody solutions. The custody solutions help you store private keys to your cryptocurrencies and manage them effectively. 
However, it is quite important to choose a crypto custody service provider carefully after a lot of consideration. First of all, you need to check the usability of the crypto custody solution and the ease of understanding the functionalities. In addition, you should also look for flexibility of methods for using the crypto custody solutions as hot wallets and cold wallets. Learn more about crypto custody providers and choose the best pick for your needs right now. 
*Disclaimer: The article should not be taken as, and is not intended to provide any investment advice. Claims made in this article do not constitute investment advice and should not be taken as such. 101 Blockchains shall not be responsible for any loss sustained by any person who relies on this article. Do your own research!