Wondering what is a blockchain software wallet and how to choose the best one? Here we've got you covered. Read on to learn more!
Cryptocurrency is everywhere in all present-day discussions on technology. The interesting functionalities of cryptocurrencies which present favorable prospects for transforming conventional enterprises' processes are highly crucial in driving their popularity. However, how can you access cryptocurrencies? Isn't the value of crypto soaring so high that you need thousands of dollars for purchasing one crypto token? 
As a matter of fact, you can use a software wallet for tapping into the world of crypto. You don't need to invest thousands of dollars in participating in the crypto space, and your crypto wallet would help you with the same. The following discussion helps you find out more about a blockchain software wallet and discover some of the top alternatives in software wallets for crypto.
Want to become a Cryptocurrency expert? Enroll Now in Cryptocurrency Fundamentals Course
What is a Crypto Wallet?
One of the first things you need to understand about a software wallet is the definition of a crypto wallet. While the hype around cryptocurrencies has been increasing at staggering rates, people are confused about ways for accessing crypto. The crypto wallet provides a solution for interacting with a blockchain network. 
You need to understand that you can access your crypto assets easily with the help of a wallet. How? First of all, remember that ownership of cryptocurrency is considerably different from ownership of traditional currency. As a matter of fact, cryptocurrency is actually a collection of codes and is stored on the blockchain with a particular address. 
The assets you store on blockchain have a private key and a public key. The public key serves as your wallet address which people can use to send payments to you. On the other hand, the private key is like your ATM PIN, which allows you to access your crypto assets. Your crypto wallet stores the private keys and public keys for your assets, which rest safely on a blockchain network. Now that you know about the basic definition of a crypto wallet, you might be wondering about finding the best software wallets. Why? 
Software wallets are the most commonly used variant of crypto wallets in the present times for many reasons. Crypto wallets include hardware and software wallets, depending on the approach for the storage of crypto assets. Hardware wallets store the private keys of users in offline environments, thereby ensuring better security for crypto. However, hardware wallets present issues of scalability, and this is where you face the need for a software wallet. 
Want to get an in-depth understanding of crypto fundamentals, trading and investing strategies? Join the Standard & Premium Plans and get free access to Crypto Fundamentals, Trading And Investing Course.
Different Variants of Software Wallets
Software wallets imply a clear meaning with their name, as you can find them just like any other software application. It is also interesting to note that a blockchain software wallet qualifies as a 'hot wallet' because of internet connectivity. Software wallets remain connected to the internet in one or another way, thereby providing the assurance of better accessibility. Let us take a look at some of the notable variants of software wallets that you can find today. 
The foremost entry answer to "What is the best software wallet?" would obviously refer to web wallets. Web wallets provide improved ease of accessibility through a simple browser interface without the need for downloading or installing add-ons. Some of the common types of web wallets include browser-based wallet providers and exchange wallets. You can use a web-based software wallet by creating a new wallet and setting a strong password for accessing it. 
On the other hand, you can also find some wallet service providers holding and managing the private keys of users. Beginners could find it helpful when the wallet service provider holds and manages the private keys for their crypto assets. However, the practice is highly risky as you would place the control and ownership of your crypto assets in your wallet service provider. 
Many new entries among the best software wallets have come up with innovative solutions for such problems. The new array of web-based software wallets offer facilities for managing your keys. You can choose to manage the keys completely on your own or leverage a multi-signature approach for shared control. 
So, you should invest some efforts in discovering more about the technical approach underlying each wallet. In addition, you can also look for crypto exchanges that offer the best security features. For example, Binance Exchange provides crucial functionalities like device management, withdrawal address management, multi-factor authentication, and anti-phishing code. 
The name gives away a lot about desktop wallets as one of the best choices in blockchain software wallet alternatives. Desktop wallets are basically software applications that you can download and run locally on your desktop PC. Desktop wallets present a striking difference from certain web-based software wallets with the allocation of complete control over the keys and assets of a specific user. 
Upon the creation of a new desktop wallet, you could find the 'wallet.dat' file, which goes into the local storage of your desktop computer. The 'wallet.dat' file includes the information about private keys which you need to access the cryptocurrency addresses. Therefore, it is highly important to safeguard the 'wallet.dat' file with a strong personal password. Once you have encrypted the desktop wallet, you will have to provide your password every time you use the wallet. 
The password is essential so that the desktop-based software wallet can read the 'wallet.dat' file. However, the alarming fact here is that you can lose access to your crypto assets if you lose the password or the 'wallet.dat' file. Therefore, it is important to have a backup for the 'wallet.dat' file and store it in a safe place. In addition, you can also choose other methods, such as exporting your private key or the seed phrase. 
As a result, you can discover better productivity in accessing your crypto holdings through other devices when your computer does not work or is inaccessible. From the most basic perspectives, desktop wallets are practically safer than web-based software wallets. However, desktop wallets also have some setbacks like vulnerability to physical damage and risks of viruses and malware. 
The search for answers to "What is the best software wallet?" could also take you to mobile wallets. Mobile crypto wallets are exceptionally similar to desktop-based software wallets in terms of functionalities. However, mobile software wallets present a higher degree of convenience in comparison to their desktop counterparts.
Interestingly, mobile software wallets are nothing but smartphone applications that you can access easily on the device of your choice. A mobile software wallet is more likely to be convenient in terms of sending and receiving cryptocurrencies, especially with the use of QR codes.
One of the interesting facts about the best software wallets in the mobile version is their productivity in performing payments and daily transactions. Mobile wallets have emerged as promising solutions for spending cryptocurrencies such as Bitcoin, BNB, and other options. 
One of the notable examples of a mobile crypto wallet brings the name of Trust Wallet to mind. Although you can enjoy the benefits of flexibility with mobile-based software wallets, they present some prominent vulnerabilities. For example, mobile devices are always at risk of malware infection or the installation of malicious apps. 
Therefore, it is highly important for mobile wallet users to follow the necessary best practices for encrypting the mobile wallet with strong passwords. In addition, you also need to take a backup of your seed phrase or private keys for recovering your assets in event of losing or damaging your smartphone. 
Learn the fundamentals, working principle and the future prospects of cryptocurrencies from the E-book: AN INTRODUCTION TO CRYPTOCURRENCY FUNDAMENTALS
Best Software Wallets
As you can notice clearly, software wallets provide many crucial advantages for interacting with your crypto assets. You can find intuitive applications for storing and managing your cryptocurrencies with the best software wallets. However, it is quite difficult to round upon a particular choice when you have many alternatives at your disposal. Let us take a look at some of the top options among software wallets you can find in present times.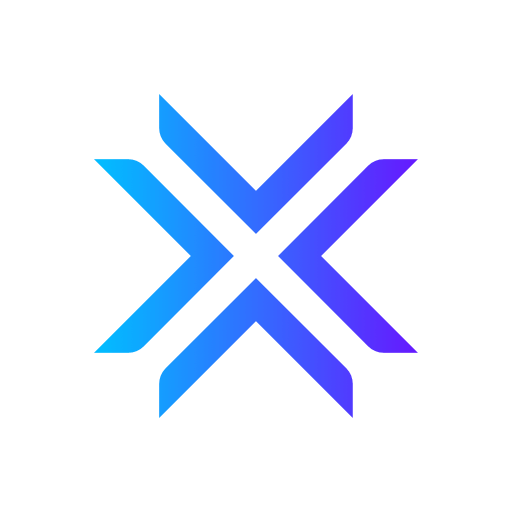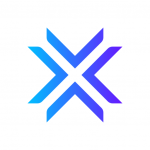 One of the first additions among popular software wallets would obviously bring Exodus to the equation. The Exodus software wallet is an ideal choice for storing Bitcoin alongside supporting more than 110 other cryptocurrencies. Interestingly, all the major software platforms support Exodus, and its code is open-source in nature to a particular extent. 
Users can control the private keys without leaving the device on which the wallet is installed. The partnership of Exodus with different exchange partners enables delivery of transfer services for a wider selection of crypto coins. While Exodus is available as a free service, it involves transaction fees, and transactions with more inputs are generally expensive. 
Want to learn about Bitcoin in detail? Enroll Now in Getting Started with Bitcoin Technology Course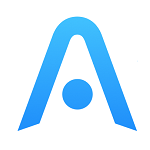 You can find the ideal blockchain software wallet in the form of a desktop wallet with Atomic Wallet. It allows complete control over your crypto assets. Atomic Wallet ensures storage of private keys and transaction data on the computer of the users. It offers the benefit of compatibility with many renowned operating systems alongside supporting over 300 different types of cryptocurrencies. You can avail the Atomic Wallet for free, albeit with costs for some paid services like currency transactions in the wallet, transactions through ShapeShift, and purchasing crypto with credit cards.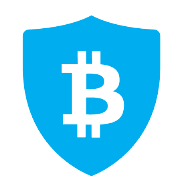 Another promising alternative among the best software wallets you can try out now refers to BitGo. The blockchain company introduced the BitGo wallet with comprehensive support for all popular cryptocurrencies. The wallet offers accessibility through a desktop computer, laptop, and mobile devices. 
Interestingly, the mobile version of BitGo enables storage of keys on user devices alongside flexibility for transferring keys to other devices. Furthermore, BitGo wallet presents two distinct versions with one suited for individual use and the other one for business uses. Another interesting highlight about BitGo is the fact that it also offers a reliable storage platform for institutional investors to store their digital assets.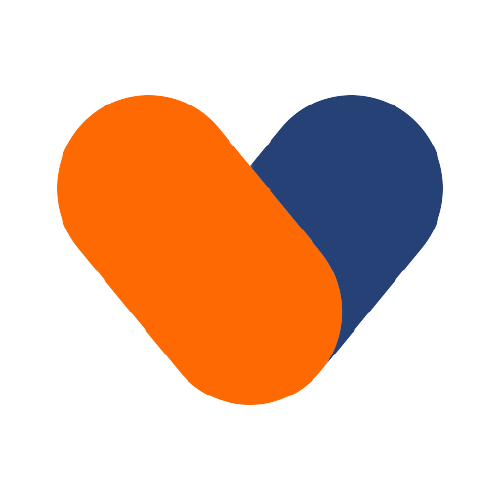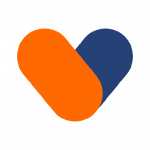 Jaxx Liberty is also another prominent example of a popular software wallet for its distinct features. It is available on all the popular operating systems, including Linux, Mac OS, Windows, Android, and iOS. Furthermore, it also offers an extension with the Google Chrome browser. The Jaxx wallet integrates with the ShapeShift exchange to enable faster and easier transactions. 
On the other hand, Jaxx does not provide support for multi-signature or fiat money exchange transactions. Other than the user interface, the rest of the code of Jaxx is open source in nature. Users get to have complete control over the private keys, which never leave the wallets. The intuitive controls in the Jaxx wallet make it a friendly software wallet everyone would love to use.
Curious to know the impact and in-depth understanding of crypto compliance in businesses? Join the Standard & Premium Plans and get free access to Crypto Compliance Fundamentals Course.
Tips for Selecting the Ideal Software Wallet
The broad assortment of crypto wallet offerings, especially the best software wallets available in the market, can create confusion. You are looking for something which will keep your crypto assets safe while enabling the flexibility to use the assets according to your convenience. So, here are some pointers that can help you select the top software wallet suited to your needs. 
The first thing you need to check before choosing software wallets is the reputation of the company. You need to know the team behind the wallet and learn about the control privileges for your private key and ownership of your personal data.

Make sure that the software wallet of your choice includes additional features for security. You should look for features such as two-factor authentication, multi-signature support, encrypted access, and biometric authentication. 

The next important factor in making a proper selection from the

best software wallets

would refer to the backup mechanism. You need to ensure that the software wallet gives an effective backup mechanism for safeguarding sensitive data. Most important of all, backup is essential for recovering your lost funds in event of any disaster. 

Another critical aspect that you should look for in a

blockchain software wallet

refers to the facility of cryptocurrency conversion. A wallet that allows you to convert any cryptocurrency into your desired tokens can be quite helpful for investors.

One of the common factors taken into account for finding out "

What is the best software wallet?

" is the support for cryptocurrencies. Many people who want to use software wallets are careful about the number of cryptocurrencies supported by a wallet. You should look for wallets offering comprehensive support for popular as well as lesser-known cryptocurrencies. 

The choice of a

software wallet

could become easier when you can find adequate transparency into the services, levels of security, and methods of operations of the wallet. If possible, try to look for open-source wallets which go through peer reviews, thereby ensuring improved levels of security. 

The final aspect which could help you make an appropriate decision in purchasing software crypto wallets is anonymity. You need to check whether the wallet of your choice can offer adequate safeguards for your privacy. 
Start learning about Cryptocurrencies with World's first Cryptocurrency Skill Path with quality resources tailored by industry experts Now!
Bottom Line
The continuously increasing number of cryptocurrencies and the rapidly expanding crypto ecosystem present many opportunities and setbacks simultaneously. If you are interested in dealing with crypto, then you would obviously need a software wallet for storing and managing your cryptocurrencies. 
However, it is important to understand software wallets and their basic functionalities alongside the different ways in which you can use them. Software crypto wallets are different from the traditional bank accounts you can access through digital platforms. Learn more about crypto wallets and find out how to identify the right software wallets for your requirements.
*Disclaimer: The article should not be taken as, and is not intended to provide any investment advice. Claims made in this article do not constitute investment advice and should not be taken as such. 101 Blockchains shall not be responsible for any loss sustained by any person who relies on this article. Do your own research!