The introduction of crypto assets such as Ethereum and Bitcoin resulted in profound levels of price volatility. The price stability mechanisms in fiat currencies are not visible in cryptocurrency. Cryptocurrencies have to depend on highly simplistic models that involve fixed total coin supply along with pre-defined block rewards. 
In various cases, the total coin supply is pre-defined or already mined, thereby leaving little scope for change. It can be clearly evident that cryptocurrencies do not have an adequate monetary policy. Therefore, many people look for a list of stablecoins for addressing the need for stability in the value of transfer in the crypto space.
Stablecoins have recently garnered a lot of attention, especially from private companies like Facebook as well as central banks. Basically, stablecoins suggest a new alternative for reducing price volatility in the crypto landscape. The following discussion outlines a complete list of stablecoins that can make news in 2021.
Excited to learn the basic and advanced concepts of stablecoins, Enroll Now Stablecoin Fundamentals Masterclass Course
Understanding the Basics of Stablecoins
Before diving into an outline of different popular stablecoins, it is important to understand what they are and their importance. Investors in the crypto space have amassed a huge fortune overnight and ended up losing a major share in few weeks. This is where people had to notice the formidable volatility associated with cryptocurrency alternatives. 
The volatility makes cryptocurrency unreliable as a suitable currency for exchanging goods and services. So, the best stablecoins which have emerged in the crypto space have solved this problem. By nature, stablecoins are highly fixed in terms of value when compared to general cryptocurrency alternatives. 
Growing Demand for Stablecoins
The demand for stablecoins is continuous and would grow further with the recent phenomenon known as 'stablecoin invasion'. At present, you can find almost 200 stablecoins all over the world, which have already been released or are under development. In addition, the New York State Department of Financial Services has provided approval and regulation for two stablecoins backed by the US dollar, the Gemini Dollar (GUSD) and the Paxos Standard (PAX). According to a report by CB Insights, the overall value of stablecoin assets has crossed well over $20 billion in late 2020. Furthermore, many financial service providers eyeing entry into the crypto space, such as JP Morgan, are looking forward to using stablecoin. 
Types/Categories of Stablecoins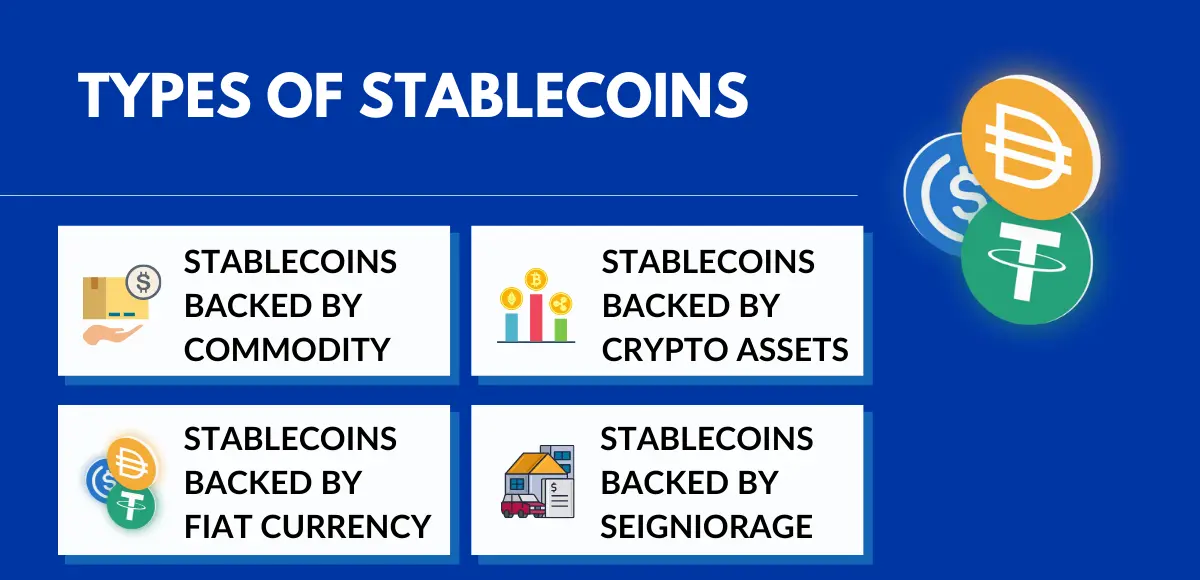 Stablecoins can be classified into different categories, primarily on the basis of assets that are supporting them. The reflection on different types of stablecoins could help you find out the foundation for stability in stablecoin price. Here are the top options you may encounter among stablecoins.
1. Stablecoins Backed by Commodity
Stablecoins that are pegged against commodities generally have the backing of hard assets for stability. The hard assets could include real estate or gold. However, the most commonly used hard asset for collateralization of stablecoins is gold, with many stablecoins using a diversified collection of precious metals. 
2. Stablecoins Backed by Crypto Assets
While many would argue against stablecoins being pegged against crypto assets, crypto-backed stablecoins have a different picture to paint. You can find crypto-backed stablecoins in a complete list of stablecoins available presently. Such types of stablecoins are often capable of maintaining an over-collateralized position. 
3. Stablecoins Backed by Fiat Currency
You would also come across fiat-backed cryptocurrencies as the most commonly accessible stablecoins. They are very popular, and you can find many of them in a list of stablecoins in 2021. As the name indicates, such types of stablecoin have the backing of fiat currencies such as the US Dollar, Euro, or Chinese Yuan, which are kept as collateral. 
4. Stablecoins Backed by Seigniorage
Seigniorage is generally under the governance of an algorithm or a process in comparison to a currency or asset. In this case, smart contracts on decentralized platforms can serve as independent supporters for the Seigniorage-backed stablecoins.
Build your identity as a certified blockchain expert with 101 Blockchains' Blockchain Certifications designed to provide enhanced career prospects.
Top List of Stablecoins for 2021
The discussion on stablecoins is rightly gaining the attention of people and businesses all over the world. However, the explanation of the definition, features, and types of stablecoins is not enough for understanding them. It is important to find out the list of stablecoins that have the potential for ensuring exceptional results in 2021. 
Here is an outline of the different stablecoins that you might encounter as top mentions in news related to the crypto space in 2021. 
1. Tether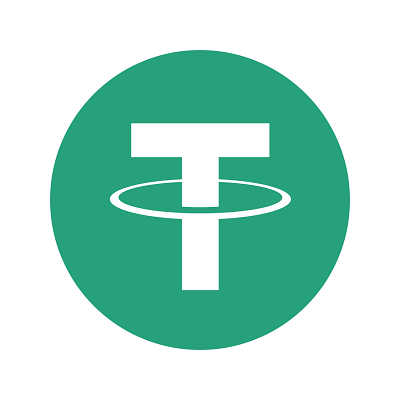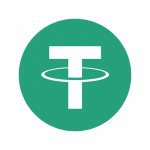 Tether or USDT is undoubtedly one of the important additions to a complete list of stablecoins. Presently, it is the biggest and most popular stablecoin. CoinGecko has reported that the overall market capitalization of Tether amounts to more than $32 billion. 
Tether is also one of the best stablecoins presently because of its three-pronged strategy. It has been able to bring three stablecoins into the market by following the strategy. 
The foremost stablecoin by Tether refers to the USTether, which is pegged against the US dollar on a 1:1 ratio. Subsequently, Tether also introduced a second stablecoin pegged against the Euro. The third stablecoin by Tether referred to as YenTether, was pegged against the Japanese Yen. 
On the other hand, Tether also features its own share of drawbacks. First of all, many criticisms of Tether point out towards lack of transparency and discrepancies in its collateralized reserves. Furthermore, Tether had initially claimed that it would have an equivalent dollar for every USDT issued in its cash reserves, thereby giving 100% backing to the USDT. 
2. DAI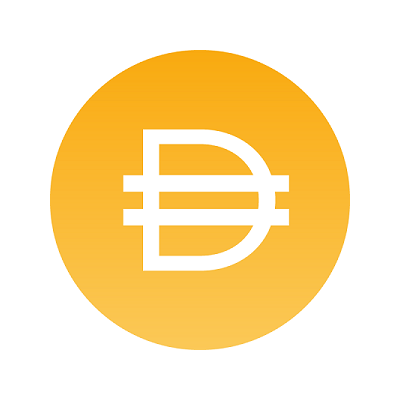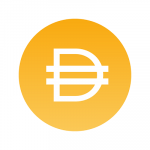 DAI is basically a stablecoin cryptocurrency offered by MakerDAO, a decentralized independent organization. It is a complete decentralized stablecoin without any centralized issuing authority, thereby ensuring safeguards against censorship. It does not have the backing of the US dollar or any other fiat currencies. 
On the contrary, the crypto collateral on MakerDAO backs DAI. The collateralized loans on MakerDAO serve as the foundation for creating DAI. Users can deposit cryptocurrency on MakerDAO for borrowing money. Furthermore, DAI has a promising advantage as one of the best stablecoins with the identity of 'multi-collateral' DAI. By 'multi-collateral,' you can ensure that different types of crypto assets could help in creating DAI. 
The concerns of stablecoin price with DAI are in control with the use of a series of smart contracts. DAI also presents a unique trait in the fact that it is an Ethereum-based ERC-20 token. This clearly implies that DAI can facilitate desired levels of interoperability with decentralized applications. 
Want to know what is an ERC20 token and what are the benefits of using one? Check out our ultimate guide on What Is ERC20 now!
3. USD Coin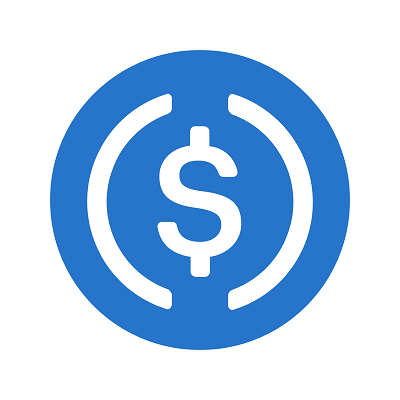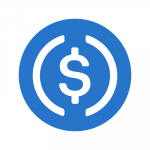 USDC or USD Coin is also a prominent mention in the list of stablecoins in 2021. The special highlight about USD Coin is its identity as the official stablecoin for Coinbase. It has the complete backing of the US Dollar and has been verified by the founding company, Circle. 
USD Coin has a better approach for accommodating regulatory precedents. In addition, it has also employed relevant licensing for ensuring operations across different jurisdictions. Furthermore, USDC is basically an Ethereum-based ERC-20 token which makes it suitable for applications with DeFi solutions. 
After the foundation of USD Coin in 2017, it has come a long way to the popular list of stablecoins. On the contrary, it enjoys a reasonable market capitalization of $7.5 billion if not close to that of Tether. It can ensure the assurance of reliable levels of transparency about details of its cash reserves. 
4. True USD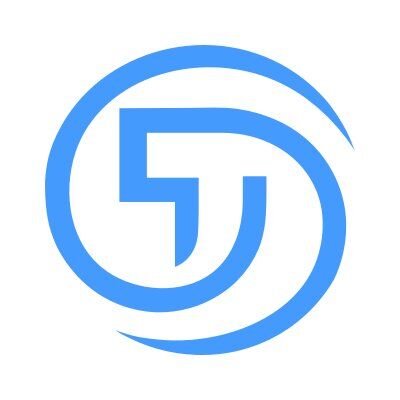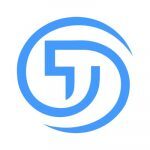 Another promising addition to the list of stablecoins points out the recently added True USD. It has the potential to serve as the efficient and transparent alternative for the USD fiat currency in the domain of cryptocurrency. The team behind the foundation of True USD includes members from Google, UC Berkley, Palantir, and Stanford. 
True USD has evolved with inspiration from the Tether protocol followed by improvements on the protocol. It has a balance of dollars in reserve while allowing the use of TUSD in trading. TUSD is pegged against USD and could be redeemed if users maintain compliance with mandatory KYC laws of the company.
However, True USD has a specific disadvantage with the hint of 'middleman' syndrome. Users of True USD have to enter inputs for 'know your customer' (KYC) data. In addition, users should also trust the company for refraining from any foul play in the TUSD supply. However, True USD leverages the Trust protocol, which has profound regulatory backing alongside efficient guidance of fiduciary actions.
5. Digix Gold (DGX)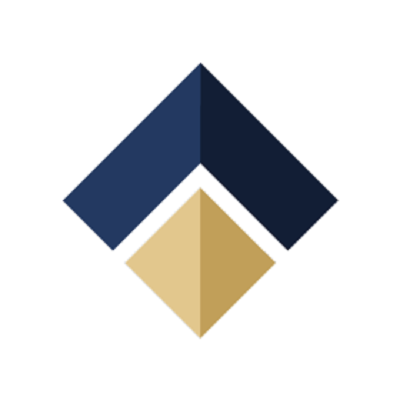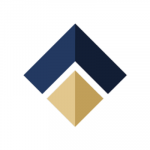 The perfect example of a commodity-backed stablecoin that has the backing of gold is Digix Gold or DGX. It is basically an ERC-20 token pegged against physical gold. The Digix Distributed Autonomous Organization stores gold reserves and pegs each DGX against one ounce of gold. 
Separate tokens are responsible for creating the DGX token for retaining the identification of the gold bar against which it is pegged. The token known as the Proof of Asset is administered through a smart contract involved in the creation of the DGX token. Any holder of DGX could cash out their DGX in real physical gold bars according to the specified value. At present, there are almost 200 million DGX tokens available, and the stablecoin has plans of expanding beyond a single vault in Singapore. 
However, DGX is not accessible in some of the biggest cryptocurrency markets such as China, the US, and Japan due to legal troubles. Furthermore, the scope of DGX as one of the best stablecoins in the fintech sector is limited as gold-pegged stablecoin.
Wondering what would be the future of blockchain? Check out these top Blockchain predictions for 2021 and get yourself future-ready!
6. Havven's Nomin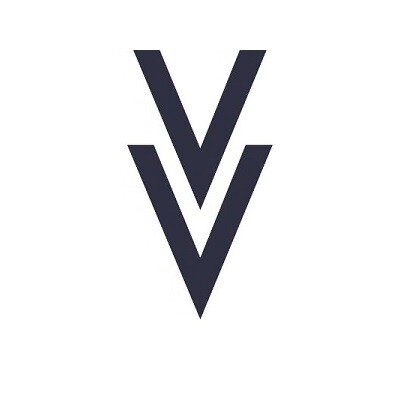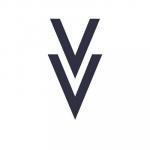 Havven's Nomin or eUSD are also ERC-20 tokens serving as representatives of a new generation of stablecoins in 2020. The stablecoin depends on Havven's escrow technology by leveraging the Havven tokens and the Ethereum mainnet. Havven community members derive eUSD by placing Ether or ETH in escrow. The ETH generated from fees on eUSD goes to the users who have placed the ETH in escrow. 
The most favorable factor for Havven's Nomin as an addition in the complete list of stablecoins points out its foundation. The team behind eUSD includes many experienced leaders in the domain of blockchain and fintech, thereby proving its credibility. It has the perfect design implications to serve as the stable token for Ethereum. In addition to stabilization of other currencies, eUSD could serve useful as a leverage in decentralized exchanges. On the other hand, it can also work as a highly stable form of escrow to serve the online working community. 
Despite presenting many prominent advantages, eUSD has certain setbacks, especially the criticism regarding its complicated design. It can give rise to skepticism from the user in terms of transparency. 
7. Paxos Standard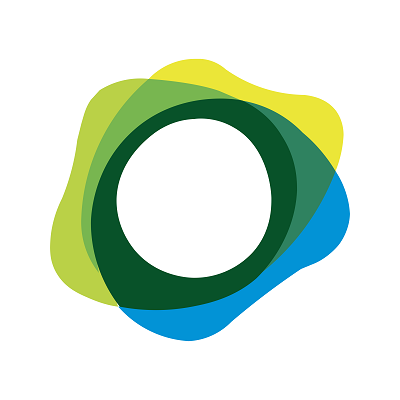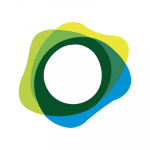 When you take an overview of the list of stablecoins in 2021, you should also focus on Paxos Standard. Paxos has a market capitalization of something more than $1 billion, thereby indicating that it is far behind Tether. However, there's more to Paxos than just the market capitalization. With the approval of the New York State Department of Financial Services, Paxos presents reliable prospects in terms of regulations.
The recognition of Paxos Standard as a credible stablecoin has also opened up avenues for its partnership with PayPal. Furthermore, the approval also served as a promising boost to the aspirations of Paxos for entering the space of crypto business. The partnership with PayPal can work as a formidable competitive advantage for Paxos in gaining dominance over other stablecoins. The global payments systems giant could present reliable prospects for Paxos to achieve improved adoption. So, Paxos definitely deserves a place in the list of stablecoins that can make news in 2021. 
8. Binance USD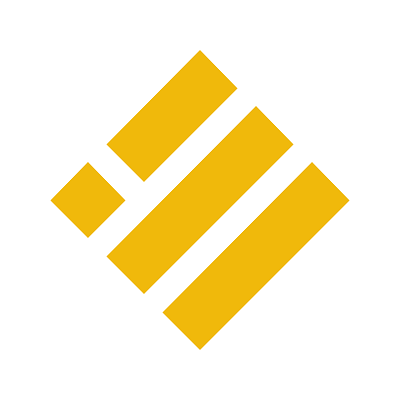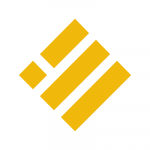 The top crypto exchange platform left no stone unturned when it developed its own stablecoin to counter the known competitor, Coinbase. As of now, Binance USD is pegged at a value of 1:1 against the US dollar. Most important of all, Binance USD is eligible for use in almost any case which is compatible with the ERC-20 Ethereum platform. Therefore, Binance USD definitely offers something more than consistency in stablecoin price.
The design of Binance USD can serve as helpful for different types of commerce while also ensuring better speed of transactions. The approval of the New York State of Financial Services for Binance USD is also a prominent factor for validating its credibility. Interestingly, Binance USD offers some of the critical advantages that you can find with Paxos Standard also. Users don't need any additional fees for creating or cashing out Binance USD. Most important of all, Binance USD is the preferred choice of stablecoin for people interested in using Binance exchange for transactions of crypto assets. 
9. Palladium Coin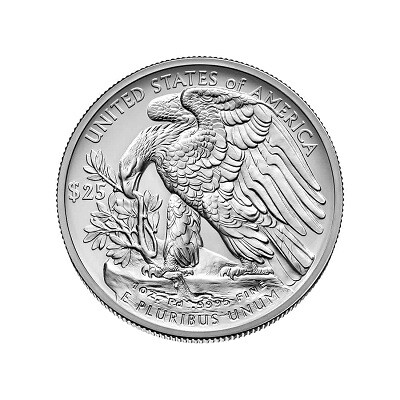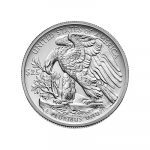 The most promising entry in a list of stablecoins, Palladium Coin, is an example of a commodity-backed stablecoin. Palladium Coin is powered by Ethereum, and as the name implies, the value of Palladium Coin is associated with the value of palladium. The stablecoin allows investors for easier and anonymous asset purchases. In addition, it also allows the scope for fractional ownership of Palladium.
Palladium Coin helps in bypassing the conventional setback in purchasing Palladium, i.e., restrictions on purchasing fractional amounts of the metal. Therefore, it can provide a flexible approach for investing in safe-haven assets alongside dictating the future scope for investments in precious metals. 
The interesting highlight about Palladium Coin is the comprehensive automation in the whole purchasing system. Furthermore, users could also request for cashing out your stablecoin in actual physical palladium. It is also important to note that you have to compromise on your anonymity when requesting physical palladium. 
10. Gemini Dollar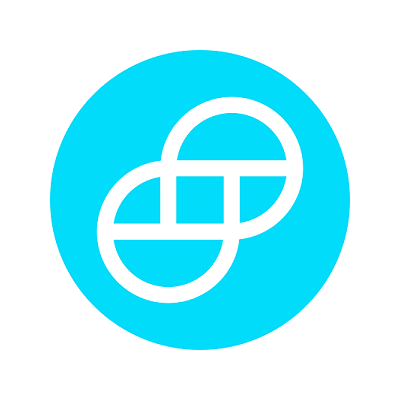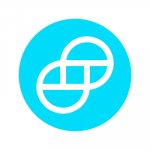 The Gemini Dollar, also known as GUSD, is also one of the best stablecoins you should watch out for in 2021. It is one of the first stablecoins pegged against the US dollar to receive recognition from a US regulatory agency. It is basically an ERC-20 token based on Ethereum and has been tailored for offering improved transparency and regulatory compliance in conventional financial systems based on fiat currencies. GUSD was released in September 2018, and users could store it in any wallet compatible with Ethereum tokens.
The operations of GUSD follow New York Banking laws alongside the regulatory authority of the New York State Department of Financial Services. In addition, Gemini USD is also working on improving trust between traditional financial mechanisms and the blockchain ecosystem. The Gemini Trust employs a centralized system for safeguards against security threats. At the same time, regular monthly audits of GUSD by an independent accounting firm, BPM, provides assurance regarding parity between the amount of GUSD in circulation and the amount of USD in reserve.      
Excited to learn the basic and advanced concepts of ethereum technology? Enroll Now in The Complete Ethereum Technology Course
Bottom Line
On a final note, it is quite clear that the list of stablecoins can be very difficult to accommodate here. However, readers could find a detailed overview of the fundamentals of stablecoin and the reasons for their popularity. With almost 200 stablecoins presently in the stablecoin ecosystem, it is difficult to compile a complete list of stablecoins. On the other hand, the notable stablecoins mentioned here can offer credible insights regarding the common traits you can find in the majority of stablecoin offerings.
The best aspect of stablecoins is clearly evident in their name, i.e., 'stability.' They can play and are playing a crucial role in driving the adoption of cryptocurrency. Stablecoins can allow individuals and businesses to overcome the apprehensions regarding cryptocurrency volatility. Explore and learn more about stablecoins alongside other notable mentions right now for identifying new avenues in the crypto space.
*Disclaimer: The article should not be taken as, and is not intended to provide any investment advice. Claims made in this article do not constitute investment advice and should not be taken as such. 101 Blockchains shall not be responsible for any loss sustained by any person who relies on this article. Do your own research!