Are you a crypto investor or enthusiast? You might have seen plenty of news in crypto websites about EOS airdrop. You may have also read many discussions on popular forums like Reddit about this topic, and probably wondering what is it about? In this article, I will explain EOS airdrop.
What is token airdrop?
Let's first understand what is token airdrop. You may have noticed that popular Internet platforms like Google, Facebook, Twitter, and LinkedIn have all banned ICO advertisements. They have done it because of the speculation involved in the crypto market and emergence of scam ICOs.
This limits ICO marketing teams, and they are trying to work around this issue. While they still can use 'pay-per-click' (PPC) ads in popular crypto websites, they needed additional avenues to market their ICOs. They use 'bounty programs' to market their ICOs, where they reward entities if they bring investors to their ICOs.
A token airdrop is a form of a bounty program where the ICO project team distributes free tokens. You can read more about it in "What is Airdrop? 5 steps Guide To Receive Free Tokens".
An ICO project team needs to exercise good judgment when conducting a token airdrop. Too few tokens result in an ineffective campaign, whereas if they distribute too many people might think of the project as a scam. Read more about it in "Beginner's Guide: How to create a great ICO marketing strategy".
What is EOS?
A relatively new blockchain platform, EOS could be the next big thing. It is conceptually similar to Ethereum, however, there are chances that it may become more popular than Ethereum.
Like Ethereum, you can build distributed apps (DApps) on EOS, and the platform has several advantages. For e.g.:
With EOS, it's possible to code DApps without smart contracts. This is possible by using DApp transactions.
EOS is highly scalable with high transaction throughput due to the 'delegated proof of stake' (DPoS) consensus algorithm it uses.
There are no transaction fees.
A decentralized governance model using a voting system will determine future changes to the platform.
EOS is easier to use because the platform provides advanced tools.
In case of a contentious split in the community, the block producers will freeze the EOS network, which makes an eventual hard fork easier to manage.
Like Ethereum, blockchain project teams can use EOS to launch their ICOs, with the added advantage of not having to code smart contracts.
The self-sustaining platform will reward the block producers continuously.
In case of Ethereum, you must code smart contracts in their proprietary language Solidity. Read more about it in "Beginner's Guide to What is a smart contract?". Not many developers know about it. EOS allows coding smart contracts in other popular programming languages, and that's an advantage.
All of the above make EOS a great prospect as a future leader in the public blockchain platform landscape. Read more about it in "Top 7 Benefits of EOS Blockchain".
The importance of EOS Mainnet launch:
EOS tokens were originally launched in 2017 using the Ethereum blockchain and ERC20 standard. However, on June 14th, EOS launched their Mainnet. Read more about the important milestones in the journey of EOS in "Beginner's Guide: What is EOS Blockchain?"
It's an important event because the team is converting EOS tokens originally used for fund-raising from ERC20 to EOS Mainnet. The team had frozen the ERC20 EOS tokens earlier in June in anticipation of this launch.
Remember that the ICO project teams conduct airdrops targeting investors that already hold popular coins like Ether (ETH). We had explained this in "What is Airdrop? 5 steps Guide To Receive Free Tokens". This makes sense for them because most of them had launched their projects using the Ethereum blockchain.
Now, consider the fact that like Ethereum, many projects used EOS platform to build their offerings. With the EOS Mainnet launch, if you hold EOS, you suddenly become very important to these project teams! Like Ether holders, you are likely to benefit from airdrops of these projects!
Watch out for EOS token airdrop opportunities!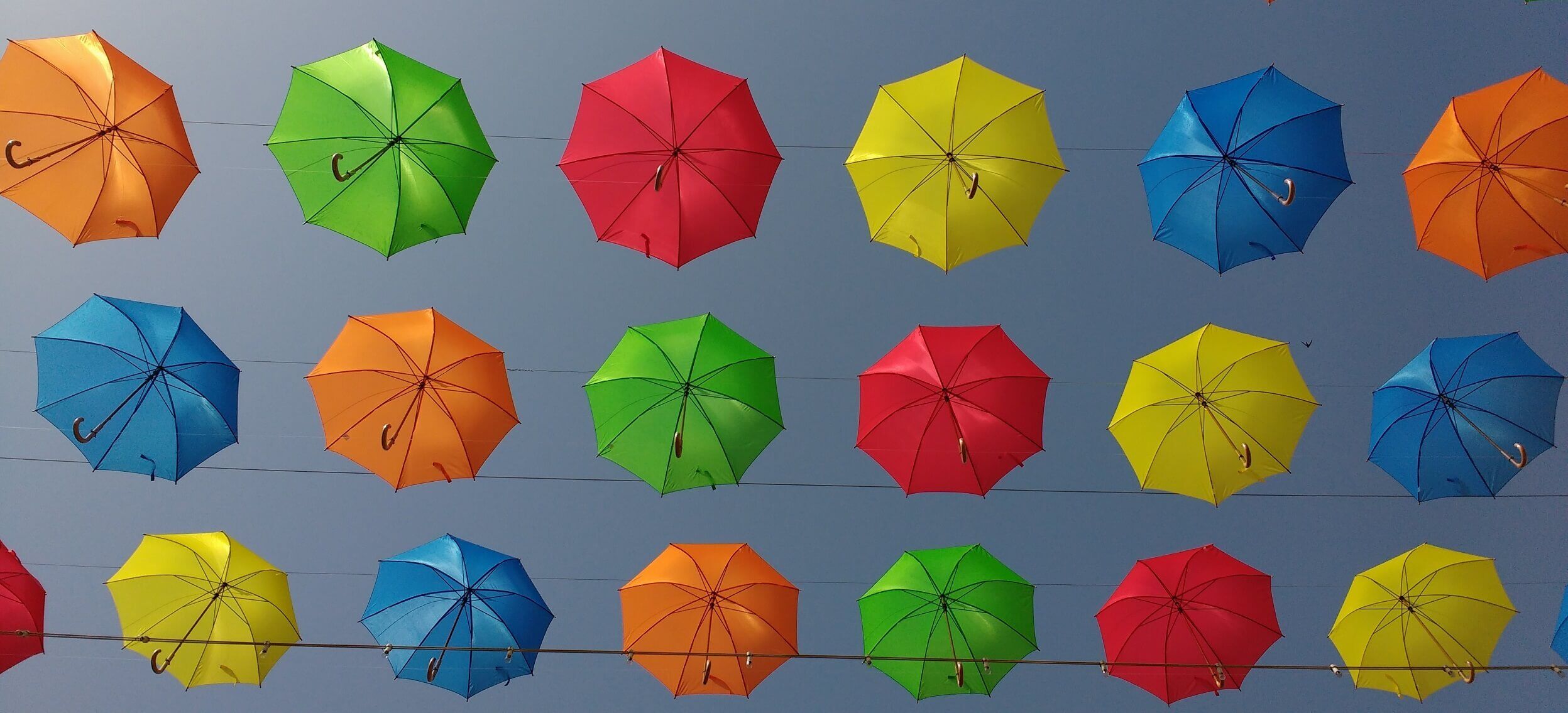 In addition to the above-mentioned advantages, remember that EOS supports free blockchain storage. Website hosting on blockchain will soon be a reality with EOS. You can expect more projects to use the EOS platform. Not surprisingly, crypto wallets allowing you to manage your crypto on EOS Mainnet are coming up, for e.g. Infinito Wallet.
  Ultimate List of 15 Upcoming EOS Airdrops
1. Atidium Airdrop
Atidium is a payment decentralized app that takes advantage of cryptocurrency, AI technologies, and blockchain. The platform is still in active development and will soon release on Google and App Store. They are using their own cryptocurrency ATD.
They are dropping nearly 900K tokens at a ratio of 1:1 to EOS token holders. We recommend following their Telegram channel for more info about airdrops. It is one of the most popular EOS airdrops. Don't worry if you think you missed it as they might airdrop sometime later.
Airdrop Status: Already finished on June 28, 2018
Category: Payments and Budget management
Website: https://www.atidium.io/
2. Cetos Airdrop
Cetos is universal healthcare that uses blockchain to solve healthcare problems across the world, even in remote areas. They power the blockchain with their token known as CETOS.
They will distribute the airdrop at a ratio of 1:1 to the EOS token holders out there. Also, to participate, the EOS holders should have CETI tokens.
Airdrop Status: Airdrop will be done between June and July 2018.
Category: Healthcare
Website: http://cetos.io/
3. Edna Airdrop
EDNA is an ambitious project as it aims to store human DNA on the blockchain. It is a blockchain biotech venture which is protecting the DNA knowledge from government or mega-crops. The digital currency used by the blockchain is known as EDNA's. They act as a service tokens for the different services run on the blockchain.
At the time of writing, the EDNA's EOS airdrop is still going on. You need at least 100 EOS tokens to qualify for the Airdrop, and it should be before the genesis snapshot. Currently, everyone that meets the requirement will get an airdrop valued at $150.
Airdrop Status: Currently going on.
Category:  Blockchain Bio-tech venture
Website: https://edna.life/tokens
4. EOSBet Airdrop
EOSBet is a gambling platform and provides a state of the art gambling platform. We also covered it our EOS dApps listicle. It aims to solve the problem of decentralized gambling and ensure that all gambling games are fair and can be done monitored or verified.
EOSBet aims to do an airdrop of 25 million and only EOS holders. That's why it qualify in the EOS Airdrop. Check out the website link below to know more about the distribution.
Airdrop Status: July
Category: Gambling platform
Website: https://www.eosbet.io/
5. HireVibes Airdrop
HireVibes is also planning for an Airdrop for the EOS token holders. It is a platform for the job seekers that run on the blockchain technology. They also pay the user's 5% reward in cryptocurrency. Furthermore, the users can also donate part of their earning into charities. So, it is all about getting hired, earn more and giving some part of it to the community.
The HireVibes airdrop is scheduled in 2018's 3rd quarter. Check their official website to know more.
Airdrop Status: 3rd quarter 2018.
Category: Hiring platform.
Website: https://hirevibes.io/
6. Trybe Airdrop
Trybe is a knowledge sharing platform where information is tokenized properly. It lists the cryptocurrency related event or knowledge. This means anyone can share their experience and get paid for it.
Currently, the airdrop is scheduled to take place in August 2018. To know more check their official website.  
Airdrop Status: Scheduled in august 2018
Category: Knowledge platform
Website: https://trybe.one/
7. YAIR Airdrop
YAIR airdrop is scheduled in the third quarter of 2018. YAIR provides a platform where art is valued and stored on the blockchain. It provides a platform where anyone can showcase their talent and transform their art into a liquid asset. The content pushed to YAIR blockchain is also made accessible to the global audience.
The airdrop will be done in 1:2 ratio for EOS holders. This means any EOS holder will get 1 YIAR for 2 EOS tokens. 0.5 billion tokens will be distributed in the EOS airdrop.
Airdrop Status: Third quarter of 2018
Category: Content sharing platform
Website: https://yair.art/
8. KARMA
KARMA is a blockchain-powered platform where it offers an incentive for doing good to other people in the world. This means anyone who does well will get KARMA tokens as an incentive.
The KARMA airdrop will take place in the 2nd quarter of 2018. Also, it will be only given to the holders before the EOS genesis block snapshot that was taken on 2nd June 2018. Also, the 6:1 ration will be used to distribute the KARMA tokens. This means that for every 1 EOS coin, you will get 6 KARMA coin. In total, they will distribute 5.4 billion tokens to the EOS holders.
Airdrop Status: 2nd Quarter of 2018
Category: Social
Website: https://www.karmaapp.io/
9. CryptoWizard Airdrop
CryptoWizard is a unique project which provides digital characters. All of the digital characters are unique in their own way and acts as a crypto asset. Moreover, they are collectibles and have a value associated with them. This means they can be sold, collected and auctioned. Also, the crypto wizards can compete in tournaments and win virtual prizes.
The airdrop is planned in future. For more information, you need to register on their website and share your email and EOS wallet address.
Airdrop Status: Airdrop planned in future.
Category: Crypto assets
Website: https://wizards.one/#/
10. Qubicles Airdrop
Qubicles airdrop aims to share 24 million Qubicle (QBE). It is a call center blockchain marketplace which brings together agents and employees. It is built on top of the EOS blockchain network and is also one of the promising dApps on EOS network.
Qubicles will be distributed to EOS holders. The limitation here is that you need to have less than 100k tokens. As we already mentioned, it will share 24 million QBE in airdrop. The 2nd airdrop meanwhile will be much more significant with 100k QBE tokens ready to be distributed.
Airdrop Status: Airdrop planned in future
Category: Call center marketplace.
Website: https://podone.io/
11. IRYO Airdrop
IRYO is a healthcare blockchain platform which runs on top of EOS. It aims to create a global healthcare network where patients will have an easy time to share their medical conditions with the specialist. It is a public blockchain which also means that it provides transparency to medical reports and brings accountability to the whole system.
The airdrop is scheduled in July 2018. To know more check out their website link mentioned below.
Airdrop Status: Sometime in July 2018
Category: Healthcare
Website: https://iryo.io/#intro
12. GiveyNation Airdrop
GiveyNation is an EOS powered dApp that aims to solve the transparency issue in the charity sector. By using blockchain, anyone can see how money is transferred from the donors to the charity without any frauds or commission. This will also keep the fundraising process genuine and transparent as every transaction will be recorded.
The Airdrop is planned in the 2018's 4th quarter. Also, the snapshot will be taken anytime in June. The ratio of distribution is set at 1:1 which means you will get one GiveyNation coin for one EOS coin in your wallet.
Airdrop Status: 4th quarter of 2018
Category: Charity
Website: https://giveynation.com/
13. Evolution
Evolution is a community-driven EOS.IO software adoption. It aims to build an open source EOS solution that can have proper token distribution, fair voting and a good number of block producers. They have an extensive plan when it comes to airdrops. Currently, they are doing an initial airdrop of 15% of the tokens.
You can read more about their Airdrop plan here.
Airdrop Status: Unspecified
Category: Blockchain
Website: https://evolutionos.com/
14. EOS Cafe
EOS Cafe is a global EOS community. It aims to build crypto-cafe all across the world as a decentralized autonomous corporation that works together and improve EOS education, collaboration and meetups.
Currently, they are no specific time for airdrops.
Airdrop Status: Unspecified
Category: Decentralized autonomous corporation
Website: https://www.eos.cafe
15. Prospectors
Prospectors is an online massively multiplayer role-playing game build on EOS blockchain. It lets players play and also let them earn some real cash in the form of cryptocurrency.
The airdrop is already completed on June 30, 2018. In the future, more airdrops will also take place so don't forget to register on their official website.
Airdrop Status: 1st airdrop completed.
Category: Gaming
Website: https://prospectors.io/
Final Verdict 
With EOS mainnet already released, it is high time for EOS dApps to do airdrops. If you are into airdrops, we highly recommend going through the list and registering for them. A few of them might have been completed, but we still recommend registering as they can plan an airdrop shortly. So, do you think we missed an EOS airdrop? Comment below and let us know.
*Disclaimer:  The article should not be taken as, and is not intended to provide any investment advice. Claims made in this article do not constitute investment advice and should not be taken as such. Do your own research!