A blockchain technology without the scope of growth can't be successful. The biggest struggle of every blockchain industry is to get their developers to speed up on building a blockchain platform and keep growing it.
That's why developers find new ways or use new coding languages to implement the platform. This way they can ensure the needed growth of their new technology. It won't be much of use even if you introduce an impressive tech but fail to upgrade it. Ultimately that will become obsolete, won't it?
This is where Lisk Swoops right in!
What is Lisk, you ask?
Well, Lisk is the revolutionizing blockchain technology, which bases on JavaScript, unlike anyone else.
Curious? You should be! Let's find out more in my 'what is Lisk' guide.
What is Lisk: The Root behind Decentralized Apps?
Bitcoin utilized C++ language as their root code, and its competitor Ethereum works on Solidity. Solidity is a JavaScript-based frame word that operates independently. That's why new developers have a hard time figuring out which language to choose or focus for a new project.
Surely everyone wants to introduce something new.
The founders of Lisk, Max Kordek, and Oliver Beddows went through the troubles and struggles for making a blockchain platform as much as upgraded or accessible as possible. As most of the popular apps run on JavaScript, then why not make it the core base of the platform.
So, they introduced Lisk! Lisk enables easier development of decentralized app along with a sidechain development platform.
Developers always work hard to create great apps, but some centralized platforms such as Apple app store or Google Play store get the best of them. These large enterprises take the maximum revenues and attention.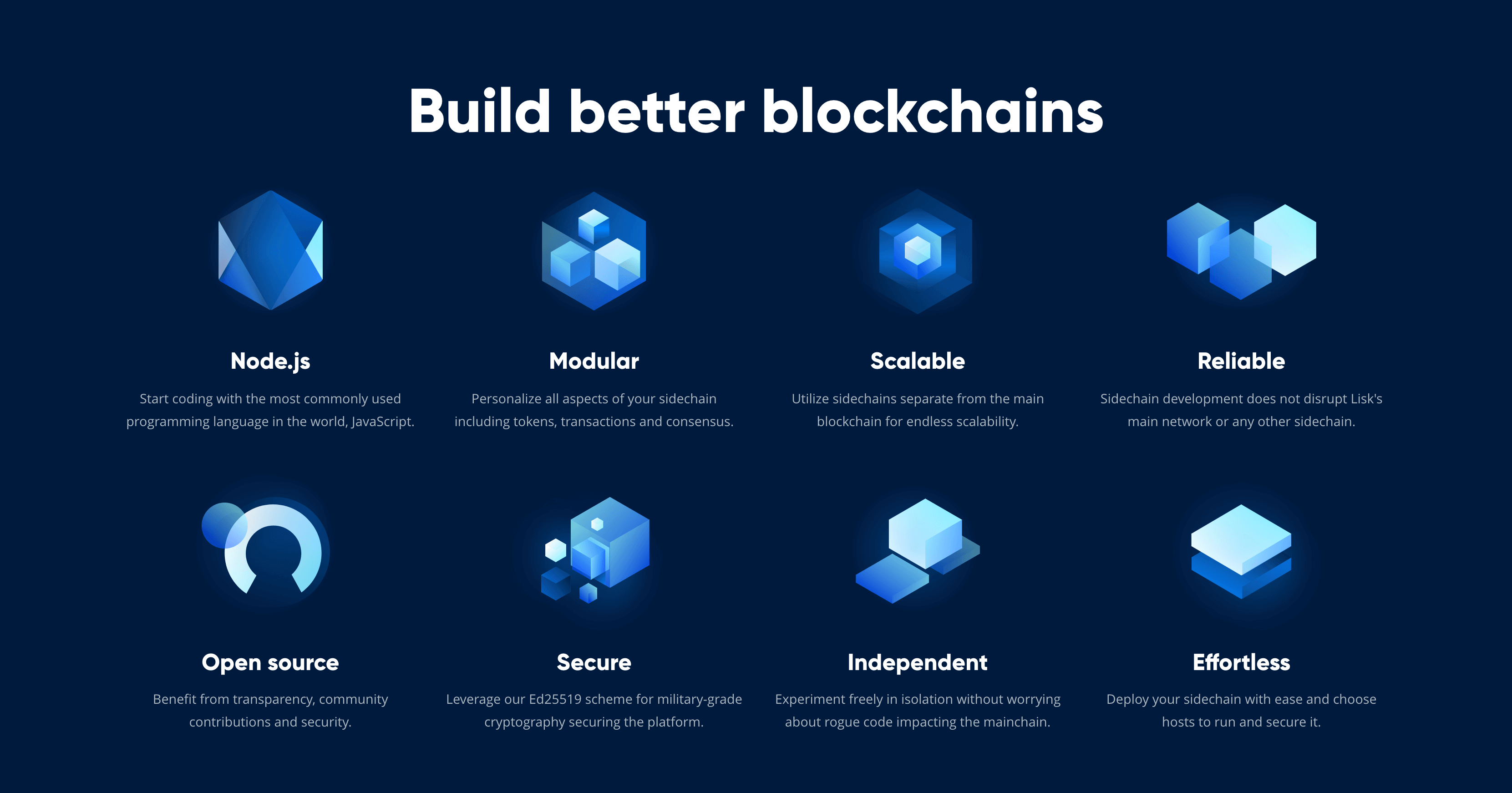 Image Credits: Lisk Website
So, in the end, many developers are left without a right amount of profit and have a hard time making ends meet.
According to the founders of Lisk, this situation should change. Now that people invest in blockchains more, it's the perfect tool to grab the attention of the consumers.
That's why, Lisk wants to create the perfect decentralized platform, where everyone will get their fair share of game. This system will allow all the developers get the profit they honestly worked for now.
The primary focus is to move forward and simplify the overall process of the development by using JavaScript. JavaScript opens the door to a vast amount of opportunities, as it's not a new programming language, to begin.
What is Lisk's Previous Track Record?
The journey began in 2014, with the open source blockchain platform Crypti, created for apps. The platform was ultimately forked by the founders Max Kordek and Oliver Beddows.
Crypti was successful, but on a community level, it needed more attention firepower. That's why the founders forked Crypti into Lisk only recently in May 2016.
Now, it's one of the popular blockchain platforms! There had been a lot of confusions back in the old days regarding Lisk. The blockchain community kept asking the question 'what is Lisk' as many community members misinformed them.
But the co-founder Max cleared it all up! According to him, you can treat Lisk just like any other blockchain platform just like Bitcoin or Ethereum! You can also treat it like a cryptocurrency and use their token LSK!
Developers can also use Lisk as a framework for developing blockchain applications more efficiently.
Lisk Rebranding: Relaunching As a Brand New Platform
If any company wants to grow and become a large scale platform it needs a unique identity, infancy, and positioning. The founders of Lisk recognized these issues and that's why the technology relaunched with a more significant update.
They finalized it with changes to their website, their logo, the client user interface and the blockchain explorer.
Lisk rebranding date was on February 20, with new corporate design and media kit. The team worked hard, mainly to make the platform more elegant and upgrade the Lisk Software Development Kit (SDK).
Also, Lisk introduced a new algorithm, which will allow you to create a visualization of yourself on the network. I personally think it's a really cool tech though! Guess the high tech future isn't that far off, is it?
The SDK is so far the essential upgradation of all! This upgrade will allow the developers to innovate and use it to build creative dApps on the system.
Why does Lisk use JavaScript Instead of Other Languages?
So, why is Lisk so in love with JavaScript? The answer is quite simple actually. Firstly, JavaScript is accessible to any developers out there; you can find it everywhere on the web. Almost all the websites use JavaScript to add interactive features, which makes them more attractive.
Plus JavaScript is one of the most popular languages out there. So, by using it the developers of Lisk, can make the blockchain technology more accessible to all the developers.
What is Lisk's Special Feature?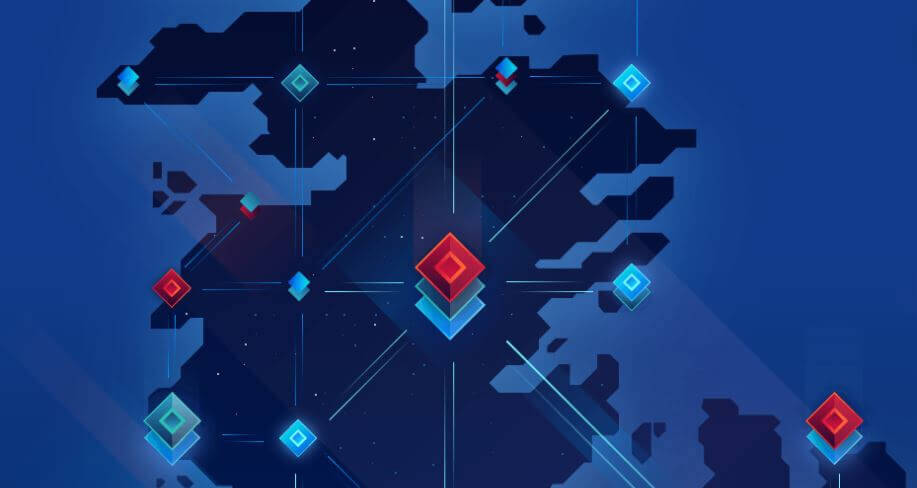 Image Credits: Lisk
There are tons actually. The block time for Lisk is only ten seconds and round time is more or less 17 minutes!
This is comparatively faster than most popular blockchains. Also, the supply of LSK is enormous! , up to 100 million and they increase it annually by rewarding tokens for forging.
It runs on Delegated Proof-of-Stake consensus system.
The aim is to provide a more significant platform like NEO or Ethereum. However, they will improvise a lot in this case.
Lisk uses a special Sidechain and Software Development Kit for enduring the complete package for the developers. They can use them to polish up any decentralized application without a hassle.
Lisk Sidechains
Sidechains are a particular type of ledger system that is connected to the Mainchain network. However, even though they are related, sidechains never affect the performance of the Mainchain in any way.
This makes interoperability pretty easy and you can transfer and sync it with the ledger fast.
Ultimately, you'll get a great deal of customizable authority over the consensus algorithms, asset tracking, network scaling and beta releases as well.
You can also track your assets.
Most of the sidechain used on many blockchain technologies lack the flexibility Lisk gives here. Not only it offers higher-end scalability, but it also makes sure that sidechains are never restricted.
The Lisk team works with the Mainchain and developers have full access to the sidechains. So, even if someone detects any kind of bug on other systems, it won't affect the Main channel.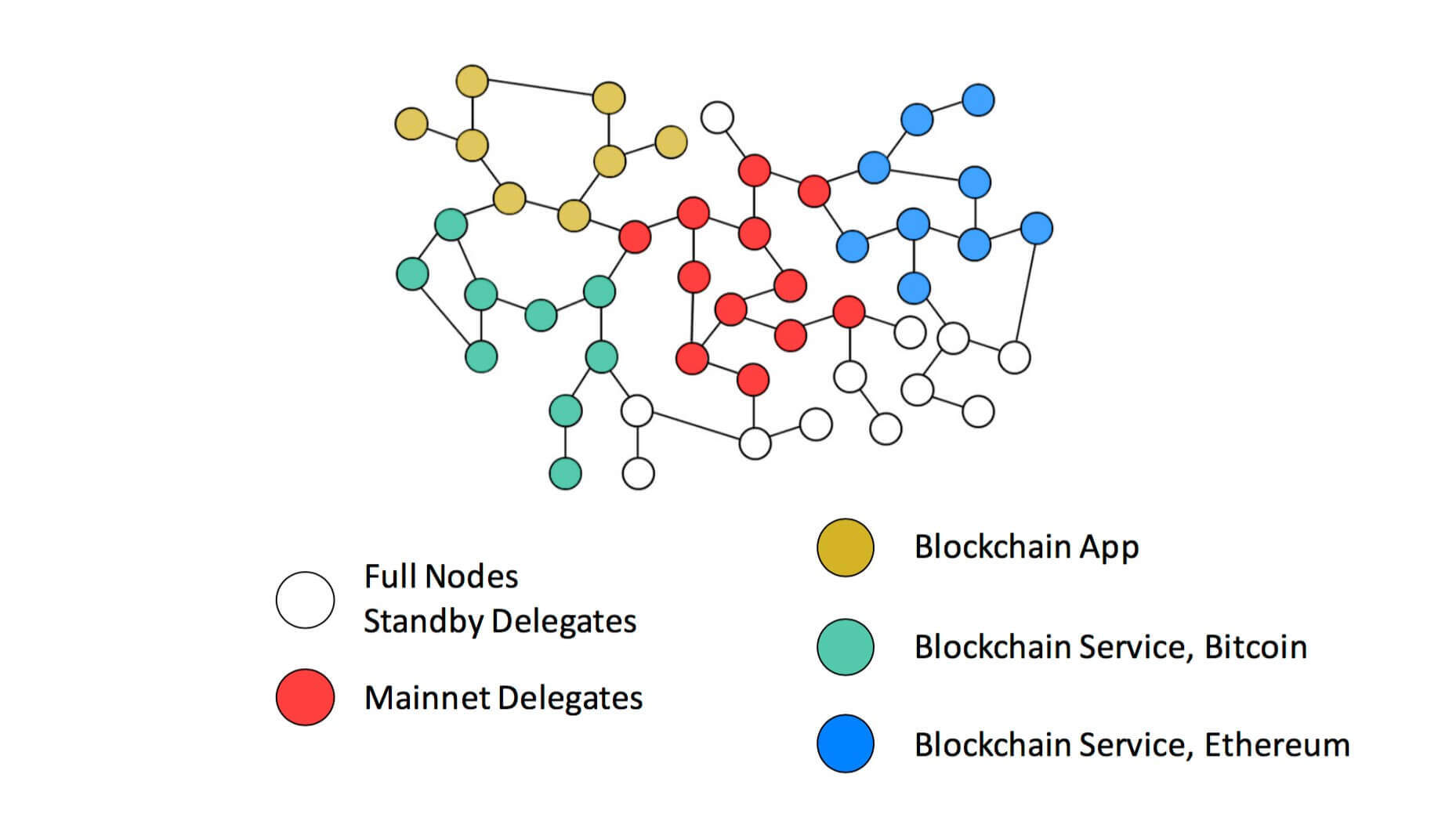 Image Credits: Lisk Blog
Lisk Is Different: But how?
You must be wondering in what ways Lisk is different from conventional blockchain technology? Let me cover it in this 'what is Lisk' guide.
As I said earlier, Lisk made the software developers kit solely based on JavaScript so that the developers can add creativity to it.
The SDK mainly has four main parts –
The Consensus Algorithm: utilizes the Delegated Proof of Stake, it's primarily the default setting.
Front-end: It covers the user interface. They are practically public
Back-end: Customizable codes available for developers to create dApps without any restrictions.
Sidechain: can go on and create a huge blockchain, which is further linked to the Main network.
Lisk Explained: Nodes
After combining the primary network with the blockchain technology and integrating it with an SDK kit, developers can easily access the power and utilize it for their benefits.
The app is available in a decentralized state, just like an app store does. You will need tokens to consume the products and use the central network system.
This process will help to ensure developers to focus more on the app itself than instead recreating a new blockchain.
Every single sidechain on the network will work individually, and you'll be able to use that chain as your very own personal blockchain platform.
You can use these sidechains or stack of nodes to utilize the network as a service. You'll be able to identify as a service. For that, a push button will be available for single sing on buttons.
Decentralized hosting as a service will help you to store all media type files to another cloud storage. The storage is of course encrypted. Using Smart contract execution as a service will allow you to provide escrow services.
But for this, you won't have to risk for any counterfeits at all!
Also, using Oracles as a service will give you a real-time data evaluation, and you'll be able to download the data from it.
One of the coolest things about this technology is that it benefits from any new dApp developers create on the network. Other blockchains don't have a library like a system as Lisk. So, if one of the developers create a new app in one of the sidechains, the whole network will get benefited from it.
It's like with every new app, the network itself will develop on its own!
Eventually, the network would become more potent than other blockchains.
LSK Price Prediction
If you are thinking 'is Lisk a good investment?' then let me help you out by clarifying Lisk coin price. According to CoinMarketCap Lisk is now trading at $5.90. But the range varies a lot, and it typically is from $38-$5.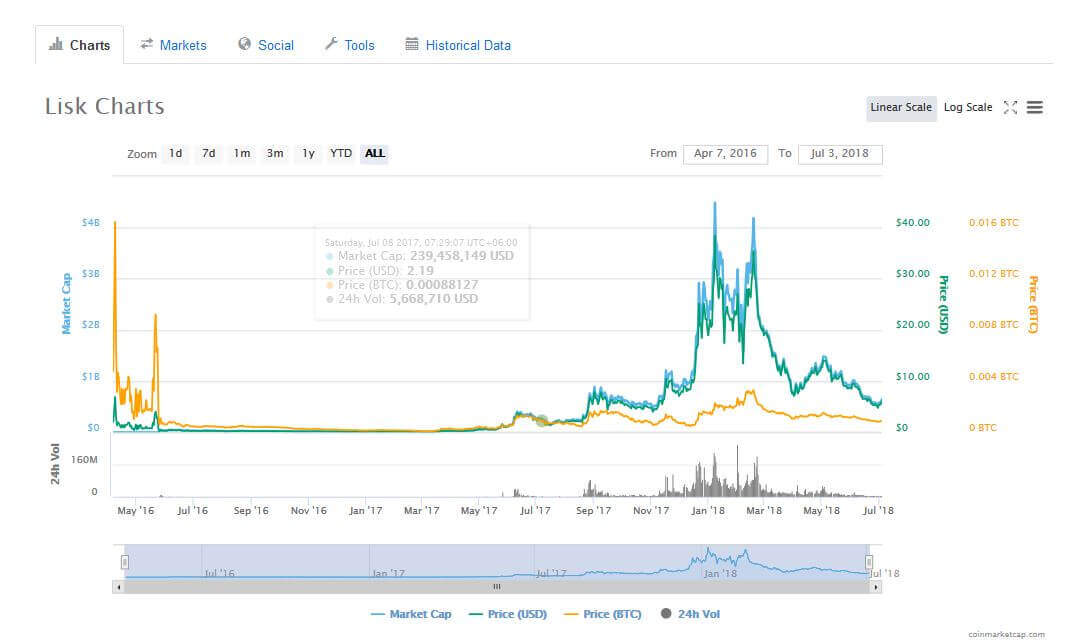 Image Credits: CoinMarketCap
The market supply of Lisk is 122,813,888 LSK, and the fluid amount is 107,567,440 LSK. The best part is that the total capital is already 634,946,934 USD!
Lisk is one of the more stable coins on the market and its currency holding the 25th position in 1601 cryptocurrencies! Is Lisk a good investment or not, that's another debate entirely up to you.
I'm just stating some facts here in my 'what is Lisk' guide to help you learn about it more!
Lisk Roadmap and Development
Lisk has faced many bumps in the road along its big journey. But even though, it faced many challenges, Lisk bloomed into a great project and marched with more confidence each time.
They partnered up with Microsoft in 2016. This ensured their chance to prove their services as Blockchain by Azure along with many other industrial recognition.
The most significant decision was to relaunch the organization. For that, they hired professional designers along with brand strategy firms to make sure their comeback is on point.
However, many people didn't like their relaunch process, and instead of their prices going up, it came down a little. But the markets have now stabilized, and people appreciate the firm more and more these days.
Now let's see from where you can buy Lisk tokens and coins in this 'what is Lisk' guide.
Where to buy Lisk Coin: Exchanges
Lisk is a popular coin and trades on several exchanges. The top three exchange Binance, Poloniex, and Bittrex have enough supply of LSK tokens for you to invest in. But unfortunately, you won't be able to buy it directly with cash yet!
You can buy it only with Bitcoins, so you have to get your hands on them first and then buy Lisk. You can also exchange your current cryptocurrency collections for Bitcoin and then buy up some LSK tokens.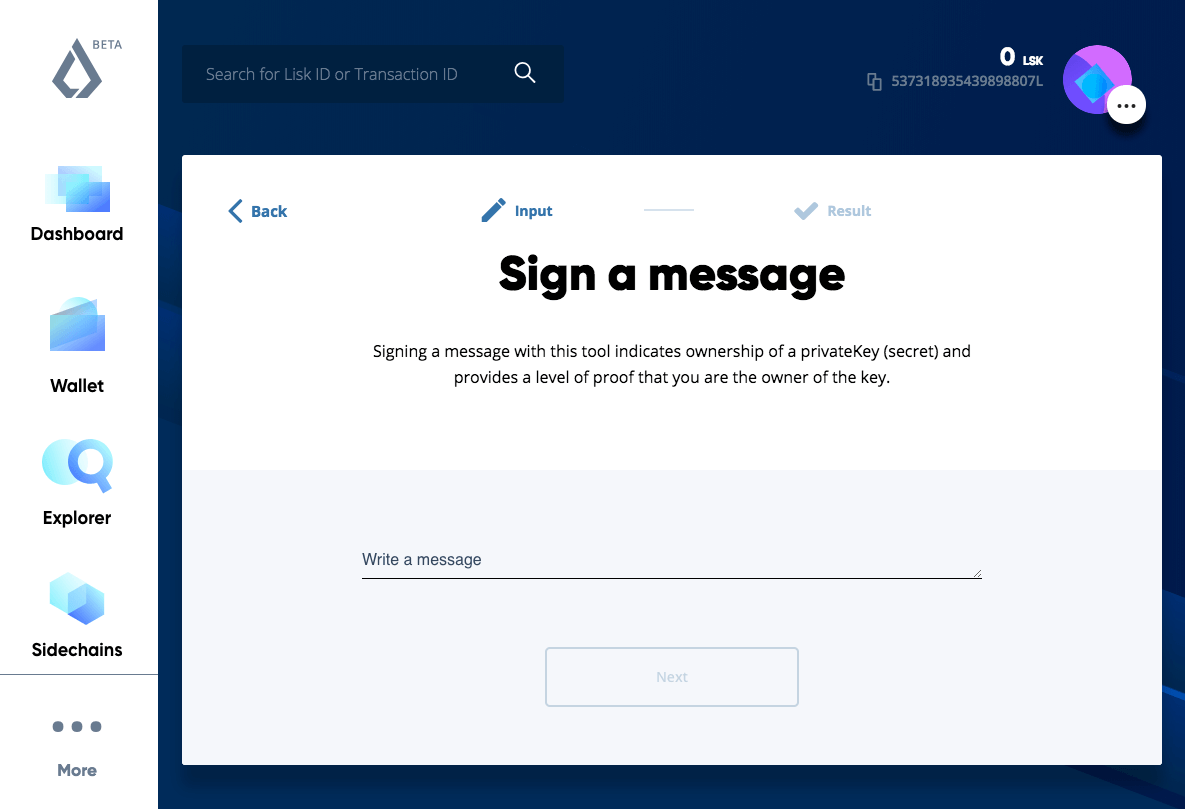 Image Credits: Lisk Blog
How Can You Store Lisk
There are mainly three types of wallets, Lisk Hub wallet, Lisk Nano wallet and Lisk Core Wallet.
The hub wallet is useful storage. You can store your tokens along with getting access to the exchange explorer and other unique features.
The Nano wallet is extremely lightweight and the most popular among all three.
The Lisk Core connects with the full network core, and it's mainly for developers only. Apparently, it has some additional features, unlike other two wallets.
What is Lisk's Main Challenge in the Market?
You don't have to be a brainer to notice how Ethereum is the main competition in the market. Right from the start, many agencies pitched the two together and against each other.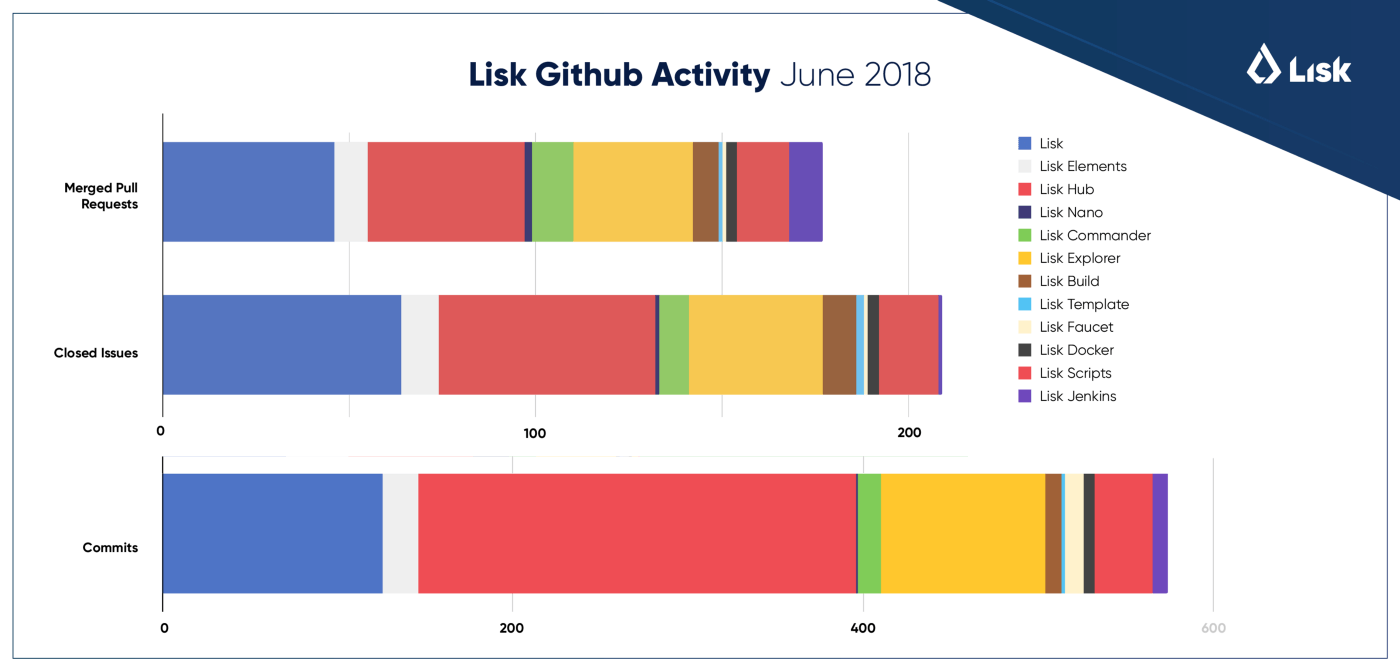 Image Credits: Lisk Blog
Lisk team members also remarked saying they are the alternative of Ethereum for JavaScript users. So, the main problem would be to clash with Ethereum on every level.
However, they started to distance themselves from Ethereum and finally redefined their aim. Now, Lisk has different core nature and can compete with more others on the market. Also, Lisk aims to remove the blockchain barrier and establish it as the root of many dApps.
Although, using the only JavaScript can go both ways, as the quality is what that matters. So, even if you can increase the quantity, you can't still provide excellent quality for every dApp. JavaScript is much easier to code, and that's why there could be a lot of poorly coded programs on the network.
They knew that from the start but still took a leap of faith. If Lisk can provide a great deal of security, it will surely flourish into a high technology or platform.
Final Verdict,
Now you know all about what is Lisk and how it works. Right after their launch Lisk was a steady player and didn't quite see a massive up and down in their rates. The consistent developments, tokens is what makes it a excellent blockchain technology.
It's a brainchild of the two founders, and they have nurtured it into a beautiful and useful tool for the developers. It's nice to see some blockchain technology that thinks about the developers as well.
Let's see what happens in the future.
*Disclaimer:  The article should not be taken as, and is not intended to provide any investment advice. Claims made in this article do not constitute investment advice and should not be taken as such. Do your own research!