101 Blockchains Community members often ask how organizations and entrepreneurs are establishing project steps to implement blockchain-based enterprise projects. The best answer comes from those Community members that are mostly engaged with enterprise blockchain projects and are capable to provide real-life examples and good practices.
The results of this 101 Blockchains Research survey are based on answers to a questionnaire from respondents based in Europe, Asia Pacific and North America, that corresponding to the regional areas that are mostly active with enterprise blockchain initiatives. The initial findings of the research tell 101 Blockchain Research analysts that blockchain-based projects require strong change management attitude and that it is important to communicate the results achieved after implementing a project.
Blockchain Is Slowly Changing the Global Industries
Blockchain technology has evolved from cryptocurrencies to a technological revolution. At present, the blockchains use cases and deployment initiatives are at an all-time high. As it evolved from theory to practical, many enterprise executives are recognizing it as the disruptive force that's going to change the entire business structure.
What We Found
In our Strategic Blockchain Survey 2020, we uncovered numerous findings that explore the situation of blockchain trends in 2020.
Key Findings –
Experience with Blockchain Is Still Low
The experience with blockchain technology is still quite low. If blockchain technology wants to reach global acceptance, the percentage of successful product development needs to increase.

Client's Acceptance Is the Most Important Element for A Project's Success
Before launching any blockchain-based projects, the company or client need to accept this technology as a means to revolutionize their business processes. So, it's the first choice for the respondents in our survey.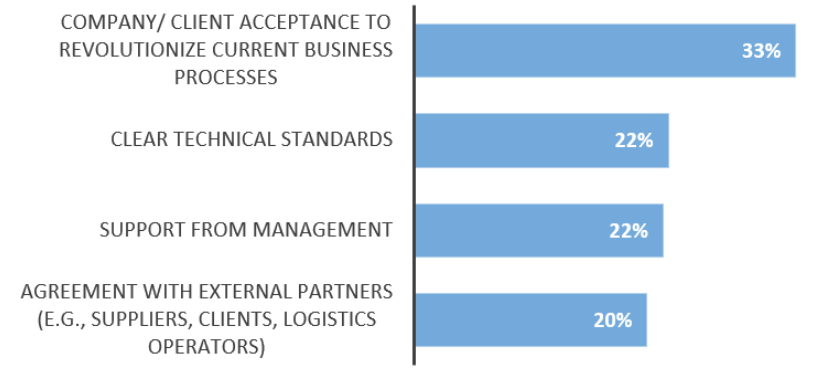 Enterprises Prefer Evaluating Efficiency for Measuring Blockchains Success
Increased efficiency is one of the major indicators of a project's success rate. Most enterprise companies are using blockchain technology to increase their revenues and the overall efficiency of their business processes.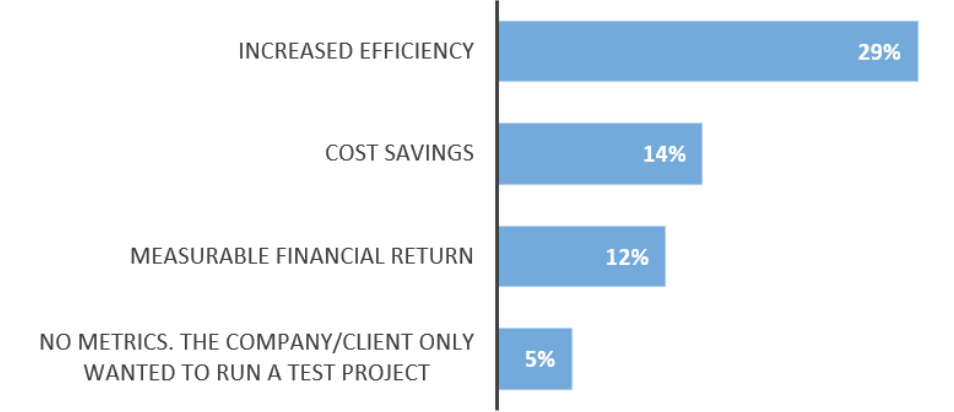 Governance Strategy Is Important for Blockchain Projects
Enterprise companies need a governance structure to function properly. Without a governance structure or any underlying rules, maintaining harmony is quite difficult, especially on a large scale. Although the very necessity of governance structure directly contradicts blockchain technology principles, the business ecosystem is still not ready for a full-scale decentralized approach.

Regional Support Is Increasing
The support of blockchain technology remains all-time high in North America, where most of the respondents are interested in using this technology, while many POC is already underway.
In the Asia Pacific region, the belief in blockchain's value is still going strong. For example, China is finally adopting blockchain's features to create a nationwide Central Bank Digital Currency (CBDC). The project is still in development and will soon become live.
Throughout Europe, blockchain is considered a matter of priority, and they are one of the most engaged with enterprise blockchain projects. 29% of our respondents come from Europe.
SURVEY PARTNERS



Download the Full Strategic Blockchain Survey 2020 Report
[optin-monster slug="iztekbmlqckremsg7qzz"]