WOMEN IN ENTERPRISE BLOCKCHAINS
VIRTUAL CONFERENCE
May 20, 2020 | 3:00 p.m. CET | 9:00 a.m ET
---
---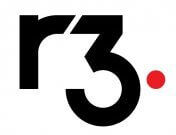 Welcome to an exciting virtual conference
The impact of 
blockchain

 technologies on 

enterprise

business involves C-level executives, line managers, platform developers, entrepreneurs, consultants, and anyone directly responsible for the digital transformation of their firm.
Decision makers want to learn all the good practices, the mistakes to avoid, the tactical operations and the strategic approach that their peers have adopted to successfully run 
blockchain

-based initiatives. Entrepreneurs want to understand the risks at stake and the competitive opportunities ahead to make the next move and excel in emerging 

enterprise

blockchain

 business scenarios.
Platform developers are eager to find what 
enterprise

users need, how they want to interact with such innovative digital protocols, and what are the technical standards currently available and in  development to ensure interoperable digital business environments.
To answer all these questions, 101 Blockchain is bringing to you the cream of enterprise blockchain practitioners, in a format that will allow you to follow the conference from the comfort of your desktop. Women in Enterprise Blockchains is the tangible way that 101 Blockchains has chosen to demonstrate that we take great pride to fight diversity and contribute to women's advancement.
Event Program (CET/ET)
Opening Keynote
Alisa DiCaprio, Head of Trade and Supply Chain, R3
Panel- Identity
Amber Ghaddar, CEO, Allianceblock
Genevieve Leveille, CEO, Agriledger
Laura De Giovanni, CEO, Tiiqu
Keynote
Mary Hall, Director of Blockchain Product Marketing, Oracle
Panel- Trade
Emmanuelle Ganne, Senior Analyst, Economic Research, WTO
Sheila Donohue, CEO, VeroVino
Leanne Kemp, CEO, Everledger
Keynote- Beyond Technology: Blockchain Network Design
Krystal Webber, Global Design & Strategy Leader, IBM Blockchain Services
Panel- Sustainability
Virginia Cram Martos, CEO, Triangularity
Bridget Greenwood, Founder, The Bigger Pie, Founder
Montse Guardia Guell, GM, Alastria Blockchain Ecosystem
---
---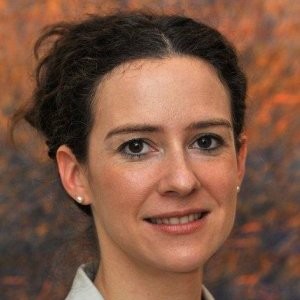 Emmanuelle Ganne
Senior Analyst, Economic Research Department, WTO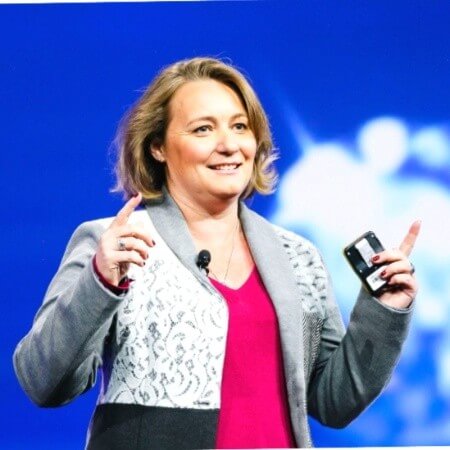 Leanne Kemp
Everledger, Founder and CEO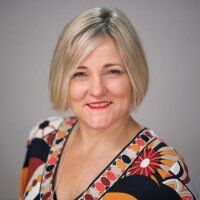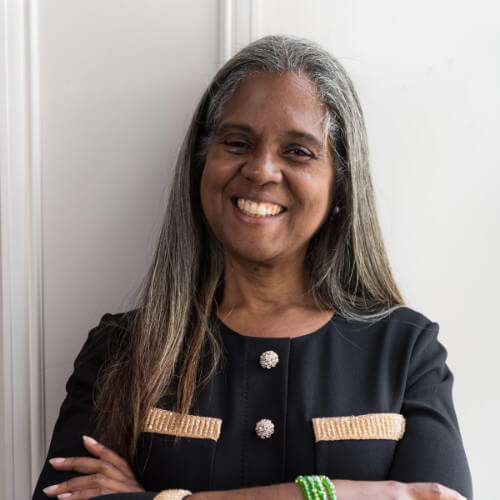 Genevieve Leveille
Agriledger, CEO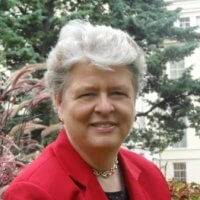 Virginia Cram Marto
CEO, Triangularity SàRL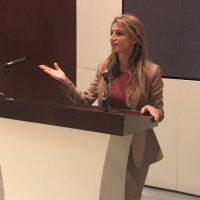 Dr. Amber Ghaddar
Founder, AllianceBlock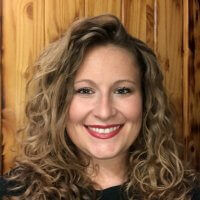 Krystal Webber
Global Design & Strategy Leader, IBM Blockchain Services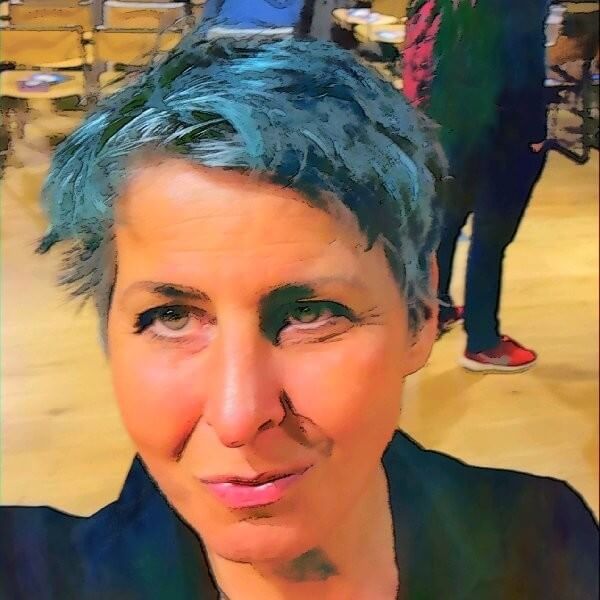 Laura De Giovanni
Tiiqu, Founder and CEO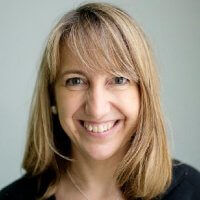 Montse Guardia Guell
General Manager, Alastria Blockchain Ecosystem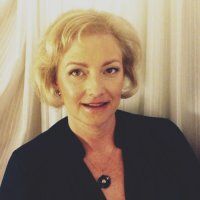 Mary Hall
Director of Blockchain Product Marketing, Oracle
Attend the online conference—
No travel required!
May 20, 2020 | 3:00 p.m. CET
The Live Conference will focus on three key topics:
Identity
Before any project begins, a clear setup of participants' identities, roles and responsibilities must be established. This assessment does not threaten privacy. On the contrary, participants are aware of those involved and feel more accountable to ensure the system proceeds smoothly for all. The underlying blockchain-based technology that runs the transactions makes no discounts to those that try to break the rules.
Speakers in this session will illustrate how their respective organizations are balancing the need to secure personal privacy with the requirements to properly identify the parties involved in business transactions. The solutions presented clearly articulate that transparent models that ensure network participants' identities under their full control bring significant benefits that widely surpass the inevitable initial legitimate concerns.
Trade
Once the identities and relative authorizations to execute are clear, can then trading parties exchange goods, information, documents, and financial instruments on blockchain-based platforms. International trade operators need transparent and globally accepted rules before running their business using blockchain protocols.
The speakers of this session will discuss how they are currently running their businesses and will explain what steps they decided to take to smoothly transition from traditional centralized systems to decentralized and distributed ledgers. The transition is not immediate and the speakers will explain why there are circumstances in which it is not necessary to opt for blockchain-based applications. Similarly, they will explain with practical details, how to make the conversion when, instead, blockchain represents the way to move forward.
Sustainability
All previous activities would be of little value if not directed to resolve the inherent obstacles that still prevent many companies, large and small, to take advantage of innovative technologies to run their business in a sustainable way. Sustainability crosses many aspects of a company's presence in the market: social sustainability, that ensures workers are treated equally, no illegal forms of labor are used, and gender equality is respected; financial sustainability by which all trading partners receive fair compensation and can get financial support when needed; environmental sustainability, that allows players to balance the need to fulfill environmental protection practices with their personal need to earn fair compensation for the work done and not bear additional burdens.
Presenters of this session will discuss about the potential blockchain benefits for developing countries, those that are especially sensitive to sustainable trade practices. At the same time, presenters will suggest from their own experience how non-profit associations and dedicated platforms enable parties in trade to practically run sustainable operations without the extra burden of dealing with complex technologies or rules.