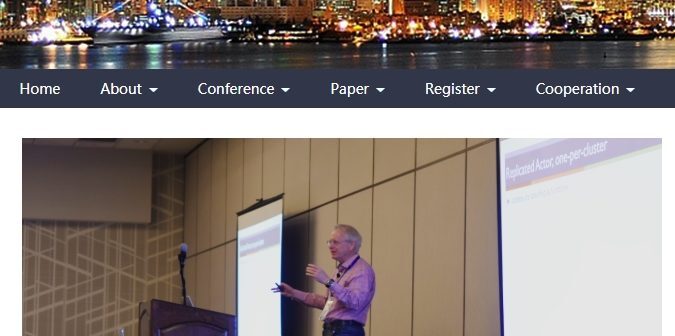 International Conference on Blockchain(ICBC 2019) is an international conference on blockchain that will be held from June 25 to June 30, 2019. It will take place in San Diego, USA and is a 5-day event.
About ICBC 2019 - Blockchain Event San Diego
Blockchain idea is slowly transforming the world of innovation with concepts such as point-to-point transmission, consensus mechanism, and so on. The rapid growth has given rise to a rapid growth of blockchain where companies are working seamlessly to integrate blockchain in their workflow. This is where International Conference of Blockchain comes in as they promote application innovation and research all around the world.
2018 Highlights and Speakers
The ICBC 2018 was a great success thanks to all the speakers that took part in the event. The keynote speaker for the 2018 event was Ali Arsanjani, the VP for 8 x 8 Cloud Communications, USA. He manages Machine Learning and Artificial Intelligence. Other than him, Professor Mari Ostendorf, also took part in the keynote delivery where she discussed on the topic of conversational AI. The third keynote was delivered by Dong Yu who is the vice general manager at the Tencent AI Lab. He discussed the state-of-the-art of Speech Recognition Systems.
The three other keynotes were
Huawei Cloud Computing Architecture by Jiongjiong Gu
The Orleans Programming Framework by Phil Bernstein
Artificial Intelligence for Finance, SPeech, and Natural Language by Li Deng
Special Interest Groups(SIGS)
The event also has special interest groups that make it unique. According to them, the service sector has almost 79.5% impact on the GDP of the USA in 2016. However, it is low compared to other countries where 90% of the GDP impact is provided by the service sector. To overcome it, the Technical Activities Board in association with the Service Society is building a team of volunteers in 10 Special Interest Groups(SIGs). The sectors include artificial intelligence, big data, blockchain, cloud computing, cognitive computing, Internet of Things, Services Industry, Web Services, Edge Computing, and Services Computing.
Registration
If you are thinking about registering for the ICBC, then you need to check their registration page. They have proper guidance on how to register for specific proceeding at the event. For example, you need to get a copy of the exact proceeding if you wish to register with it. It can include CLOUD, ICWS, IBCB, EDGE and so on.
They offer both online and offline payment method. Online payment method is done through Paypal whereas the offline payment method is done via email/mail/fax. In both cases, you need to make sure that you provide valid information all the time during the registration process.
The registration process includes many steps which are different for authors, regular participants, authors, and others.
Why attend ICBC 2019?
ICBC 2019 provides a lot of opportunities for attendees, scholars, authors, and others to showcase their work and learn at the same time. It is a platform that welcomes innovation surrounding blockchain and amalgamation of different technologies including Cloud, IoT, Artificial Intelligence and so on.