Fundamentals of Blockchain in Banking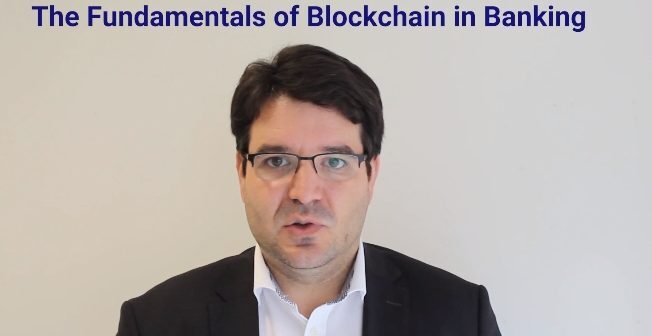 Banking and blockchain are closely related than you might think. With the same thinking, Fundamentals of Blockchain in Banking is an attempt to educate the audience about the role of blockchain in banking and also teach their key skills around the topic.
There is no doubt that there is a huge surge of investment in blockchain projects including blockchain research, blockchain pilot projects, and startups. These increased interests warrant an approach that takes on the idea in a systematic way, i.e., through a workshop.
Fundamentals of Blockchain in Banking is managed by IFF(International Faculty of Finance) and will take place from 29th Apr. to 30 Apr. 2019. IFF is known for delivering high quality professional and practical courses since 1991. They provide classroom courses, customized training, and distance learning.
The workshop is two days long and you will be able to learn how to design and build blockchain apps.
What you will learn at the workshop
If you are curious and what you will be able to learn at the workshop, then take a look at the detailed things that will be covered there.
Concept and birth of blockchain
Understanding the concept of non-central counter-party clearing and distributed ledgers
An overview of important blockchain projects around the world
Seven primary areas DLT can change including trade finance, securities clearing, interbank payment, guarantees, compliance, mortgages, and syndicated tones.
Privacy and security issues related to blockchain
Public/private differentiation and characterization.
Permissioned ledgers
Ability to think about the change
They will also do multiple group exercises including the following
The security debate
Blockchain use-case hierarchy
New or old clearing -- which is faster
Categorizing and evaluating blockchain startups
Tickets and Dates
The price of the tickets will be GBP 2279 which equates to GBP 1139 per day. It is a two-day workshop. The workshop will take place on Apr 29 - Apr 30, 2019. Another session will be carried out on Oct 21-22, 2019.
Should you attend the workshop?
The workshop provides an insight into how blockchain in banking functions. They will cover some core ideas and let you explore through practical examples. If you are serious about blockchain in banking, we think you should give the workshop a try.