World Crypto-Bitcoin, Blockchain and Cyber-security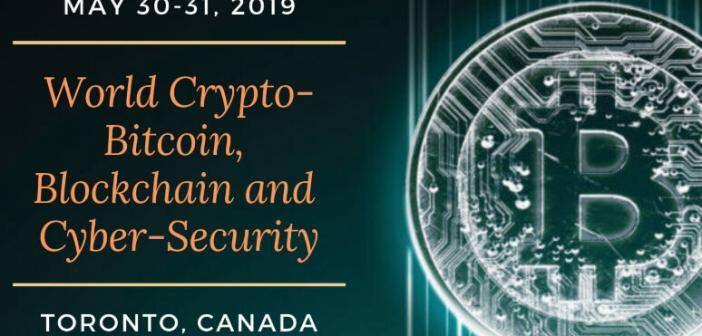 World Crypto-Bitcoin, Blockchain, and Cyber-Security is an international conference that is going to take place in Toronto, Canada from May 30-31, 2019. STAR Conferences LLC manages it. It is also one of the largest global scientific conferences related to the fields of Life Sciences, Medical, HealthCare, and Engineering Technology. The reason behind the success is STAR Conferences and the way they manage their workflow. They are also extremely efficient when it comes to bringing the experts and beginners from a said field.
Conference Goal
The main goal of the conference is to bring together experts from the field of bitcoin and blockchain. It doesn't matter if the scientists have a different background, but they can contribute to the conference and make it a grand success. It provides a forum for researchers, practitioners, and academics where they can share recent development and also share ideas in the field of bitcoin and blockchain.
Networking opportunity
The event also offers unparalleled networking opportunity thanks to the joint participation from the attendees. The network will help you to grow yourself both personally and professionally as you can learn from scientists and speakers. As a business, you can also develop as you can take advantage of their B2B networking available at the pharma, IT and biotech field. You can even get a personalized session with the delegates and learn from their experience. Moreover, the strategy meeting also offers one-to-one pre-scheduled meetings that let you take your networking to the next level.
Sessions at the conference
There will be multiple sessions at the conference. Some of the key ones are listed below.
Cyber Crime
Cyber Threat Investigation
Four Peer to Peer Lending Projects
Blockchain in 5G
Bitcoin Price Charts
Blockchain Sphere
Ethereum Scale
Applications with a blockchain technique
BitcoinMiner
Theories of blockchain and its evolution
Blockchain in crowdsourcing and crowdsensing
and much more!
Scientific Program
The scientific program is still in works. Right now, they have few sessions ready including cryptocurrency/blockchain ideas, crypto-assets, and contemporary threats, Social Media and Cryptocurrency blockchain relationship, and so on. There are still many slots left. So, if you want to speak at the conference or share your project, you need to connect with the conference organizer.
Speakers
They had amazing speakers at their event. They are yet to update their website with current speaker list.
Venue and Tickets
The venue of the conference is Holiday Inn Express & Suites, Toronto. The tickets pricing will be as follows
Delegate registration - $299
Speaker registration - $599
Plan-A - $899
Plan-B - $1099
Electronic Poster Presentation - $100
Audio Video Presentation - $199
Should you attend the conference?
The conference information is yet to be updated entirely including their agenda and speakers. That's why we recommend checking their official website for updated information periodically. If you find the agenda and speakers worth your time, then we think you should attend the conference.