World Blockchain STO Summit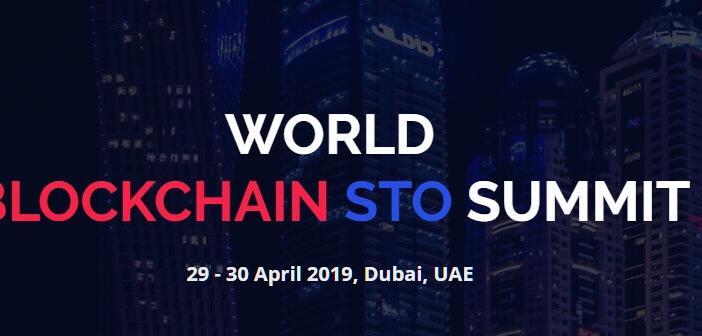 World Blockchain STO Summit is going to take place in Dubai, UAE fro 29-30 April 2019. Blockchain is helping organizations and industries to structure data and help them take advantages of the key features of blockchain including transparency, security and the public ledger property. After all, it makes digital currencies possible without the need for any centralized entity. With blockchain technology set to change the world around us, we are all set to welcome new changes in almost every sector including Internet 3.0.
The event is all about blockchain technology where they will discuss security tokens specifically. Security tokens are tokens that are backed by real-world assets and hence tradable. They are needed to protect the interest of the investors as well as the startups that are conducting their initial coin offering.
The security tokens are subjected to federal security and regulations. They should also pass the Howey test. This makes security tokens one of the most important topics in the cryptocurrency world. The World Blockchain STO summit aims to discuss it and bring the best STO experts, technology pioneers and other solution providers for exploring STO and share their knowledge to the audience. Another thing that the event will be focusing is on the regulations, concepts and how to do projects that can make the best use of it. The event will have a strong motivational aspect to it.
Speakers & Panelists
Below is the list of the prominent speakers and panelist that is going to take part in the World Blockchain STO Summit.
Tim Draper, Founding Partner at Draper Associates

Aaron Tsai - Chief Capitalist and Founder at MAS Capital Inc.

John Dalli - Former Finance Minister of Malta and Former Member of European Commission

Ian Huen - CEO and Founder Aptroum Group, Co-Founder, Aenco Solutions

Samson Williams - Partner, Axes and Eggs

Francois Dumont - COO at Goldfinx.
And others
Who should attend?
The following people or entities can attend the summit.
Government Entities

Blockchain Enthusiasts

Global Business Companies

STO Advisors

STO Exchanges

Investment Firms

Regulatory Authorities

Investment Advisors and Firms

Venture Capitalists

Financial Institutions

Asset Management Firms
Networking opportunity at the event/Why attend?
The summit offers a unique networking opportunity to the attendees. After all, it is one of the unique STO summits that lets the industry experts come together for the betterment of the future. If you decide to attend the event, you will be able to get the following benefit.
Broaden market exposure and meet interesting people

Identify prospects for your service or products

Build alliances and partnership by understanding cutting edge technologies

Business community reach

Improved chances to further your career
Event Schedule
Day 1
Tim Draper talk

Regulation vs. decentralization in Asset Tokenization

Neuronytics

Healthcare, Blockchain Ecosystem and Life Sciences by Ian Huen

Panel discussion on Legal compliance and STO regulations

STO vs. ICO
And much more!
Day 2
Regulatory reviews of security tokens

Role of STOs in

Coffee and networking break

Blockchain usage in clinical trials by Rama K Rao
And much more!
Tickets
The tickets pricing is yet to be announced.