World Blockchain Forum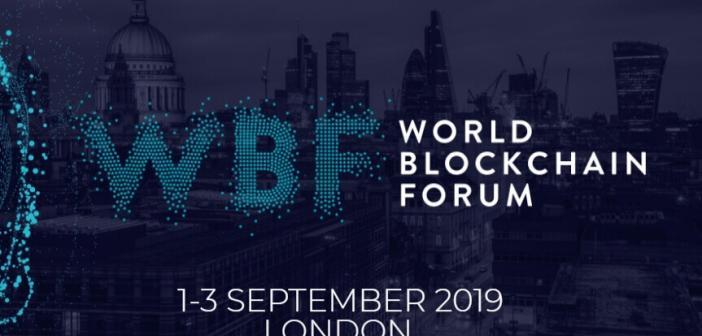 World Blockchain Forum is an exclusive blockchain forum that is going to take place from 1st to 3rd September 2019. The venue for the conference in London. WBF aims to provide business the best way to increase their ROI by focusing on how blockchain can innovate businesses. It is a three-day event where you will be able to witness world-class speakers, presenters, and panel discussions.
The purpose is to celebrate blockchain innovation through a three-day event.
Statistics
Speakers - 40+
Innovative Financial Conferences- 18
Attendees - 1500+
Articles written - 150+
Networking events - 5
Speakers
Many prominent speakers will join the event. Few of the prominent speakers that spoke in the last event and might again speak in the future event include the following
Shigeki Kakutani, CEO, and Founder, Quras
Yacine Teria, CEO StartupToken
Kate Hiscox, CEO, and Founder, Drive Markets
Alexia Hefti, Blockchain Tax Lead, Deloitte
Walter Drieenhuizen
Nancy Wu - Co-founder/decentral/Jaxx
Josh Dykgraff - Illustrator and Designer
Abraham Cambridge - CEO and Founder, Sun Exchange
and many more!
History
The history of the World Economic Forum is rich. They started their journey in 2013 where they started offering innovate and successful events in the blockchain industry. It is also one of the most respected conferences which took place in many big cities including Las Vegas Dubai Amsterdam, New York, and others. It also has quite a following with over 20,000 entrepreneurs, investors and executives attending the event from around the world.
Tickets
The tickets for the event are already up for grab. If you are interested, then check out the ticket pricing below.
Early bird tickets - 400 GBP, exclusive two-day access, networking breaks, access to all the exclusive account, 50 GBP voucher for next event and much more!
For now, only early bird tickets are on sale. More tickets will soon come to the interested parties. So, keep a look at the official website for an update on tickets.
Agenda
Day 1 - Official networking launch
Day 2
Breakfast & Registration
Welcome
Banking on blockchain
Wall Street vs. Cypherpunks
Blockchain-based identity
Transforming renewable energy
Blockchain gaming and the economy
Next generation medicine development
and much more
Day 3
Breaking down bitcoin
State of the market
Supply chain and healthcare
Privacy and blockchain
Fireside chat
and much more!
There are plenty of other activities that will take place throughout the two days. If you wish to learn more about the agenda, we suggest you visit their official website to learn more about it.
Should you visit World Blockchain Forum?
World Blockchain Forums is buzzing with speakers, content and much more! Their event takes place every now and then, all across the world. Their next event will take place in September 2019 in London. So, if you are interested, then check out what they have to offer.