Vegas Blockchain Week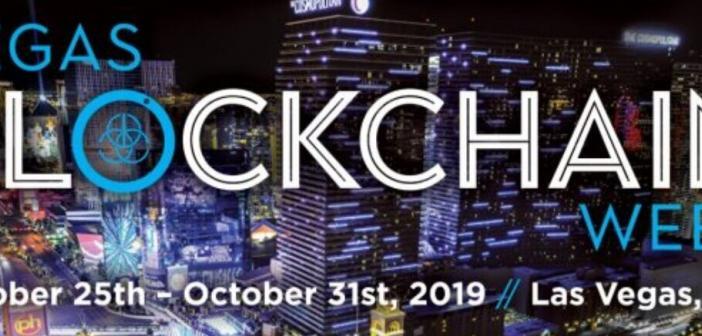 Vegas Blockchain Week is a popular conference that runs for six days. It brings blockchain enthusiasts under one roof and let them explore all the possibilities under one roof of Las Vegas. Anyone who is remotely linked with blockchain can participate in the Vegas Blockchain Week 2019. This means that enterprise companies, developers, startups, entrepreneurs, and learners -- all can join in the glorious week of innovation, change, opportunities and growth related to blockchain technology.
Events at Vegas Blockchain Week - Blockchain Event Vegas
There will be multiple events at the Vegas Blockchain Week 2019. The events are as follows.
CoinAGENDA - October 25-27, Venue TBA - This will be the 6th Vegas CoinAGENDA. Michael Terpin will host it.
Crypto.IQ - October 28, -- It is a trading event where Charlie Shrem will share his keynotes to the audience. He will also actively participate in live sessions and panel discussions on trading.
Litecoin Summit 2019 -- October 28-29, -- The event will be hosted by Litecoin Creator, Charlie Lee.
WCPT -- October 29, -- PockerGo Studio at Aria. It is a crypto's official poker tournament.
World Crypto Conference -- October 29-31 -- it is the WCC's 2nd annual digital currency and blockchain event.
WCC DEVCON - October 30 -31, -- a multiple blockchain developer conferences
EOS Alliance - Dates TBD -- hosted by Brock Pierce, EOS Alliance Summit.
Agenda
The main motive behind the conference is to provide answers to more difficult questions related to the blockchain. Blockchain is the answer to most of the current technological problems, and the agenda is to answer the difficult questions, let others understand the roadmap and also equip them with the tools to handle failures.
The agenda is still work in process. However, they have decided to break the tracks into four unique stages which include B2B and B2C Solutions, Technology & Developers, General Session and Keynotes and Mining & Infrastructure.
Topics
Many topics will be covered at the Vegas Blockchain Week. It includes enterprise, cryptocurrency, regulation, developers, mining, and token tank.
Each of these topics is discussed in detail on their homepage where they discuss not only useful use-cases but also provide practical examples where they are used. There are many initiatives to watch at the event where you explore the said topic in more depth.
Speakers
The speakers for the WCC Vegas 2019 is not announced yet. We recommend checking their website periodically if you want to learn about the updated speakers. The past year speakers include Brock Pierce, Adriana Diener, Charlie Lee, Alexia Hefti, and many more. The strong past speaker list suggest that 2019 Las Vegas speaker lineup will also be great!
2018 Recap
Total attendee - 2471 people
Tons of content
Great entertainment
Tickets
Tickets have not been made live. However, you can start registration from May 31 onwards.
Vegas Blockchain Week - All-Access- GA - $1797 -- Here you get access to Litecoin Summit, Crypto IQ Trading Event, EOS Alliance Summit, WCC DEV CON, World of Mining and World Crypto Conference
Vegas Blockchain Week - All-Access- Ultra VIP - $2497 -- Access to the major events plus access to team build and WCC Networking Event, Brooklyn Bowl Networking Event, CryptQween - Bitcoin Birthday Party, Dedicated Ultra VIP Registration Line, Topgolf.
Should you attend Vegas Blockchain Week 2019?
Vegas Blockchain Week is one of the largest conferences that take place at the heart of a great city. Here you will get to know about a wide variety of topics thanks to the six major events that are going to take place over six days. The tickets are also well priced which makes attending the events affordable for the most blockchain enthusiasts out there. So, are you thinking to attend the Vegas Blockchain Week?