Unlock Blockchain Technology: A Panel Discussion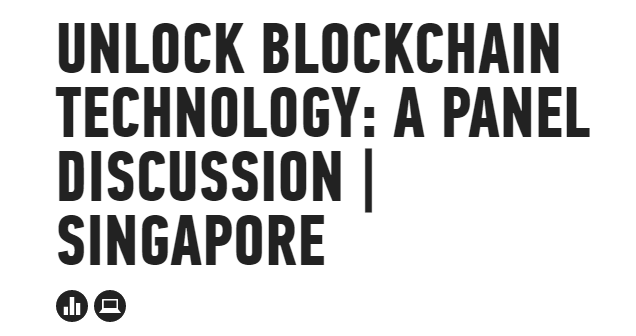 Unlock Blockchain Technology is a one-day panel discussion event that is going to take place on November 28, 2019. The discussion panel is hosted by the General Assembly, Stone & Chalk, and The Blockchain Center. The panel is going to discuss the impact of blockchain technology in the ever-evolving industry, including the innovation it brings to change the global tech landscape.
Blockchain is first introduced almost ten years ago with the introduction of Bitcoin. Bitcoin is a decentralized currency. Blockchain offers key features, including transparency, immutability, and decentralization. It improves efficiency and brings trust into play. Now, as there is more focus on the technology due to the price hike, it is important for industries, governments, and organizations to understand its impact. Its impact has already been seen in multiple industries, including agriculture, real estate, logistics, and music.
The focus of the event
At the Unlock Blockchain Technology, the focus will be to understand and unpack the impact of blockchain technology and also learn how it is transforming diverse industries. With interesting discussions and networking, you can also do networking.
Unlock Blockchain Technology Agenda
The event will only be 2 hours long. The agenda is as follows
Drink time and check-in - 6 PM

Welcome from GA - 6:10 PM

Speaker presentations - 6:15 PM

Panel discussion - 6:35 PM

Audience Q&A - 7:10 PM

Networking & mingling - 7:30 PM
Event Presenters
Many bright presenters will host the event. Some of the notable ones are as below.
Moresh Kokane, Founder, Konkrete.io → He is working in the tech and finance industry for the past decade and has created two startups.

Tiffany Okewole, Moderator → She is working at NBN as a Software Engineer Manager. He has over 11 years of working experience.

Andrea Christie, Chief Education Manager, Blockchain Philanthropy Foundation(BPF) → She is currently pursuing Blockchain for Charities Ph.D. 

Roy Hui, Founder, Pellar Technologies → Roy, is an expert in eCommerce, media, and social networks. He started working on blockchain technology from 2017.
Tickets and Location
The event is going to take place at GA Melbourne. The event is free, and hence there are no tickets for the event. However, you need to register before you can attend the event.