Tokenized Assets New York
50% discount on full access passes Code: 101BLOCKCHAINS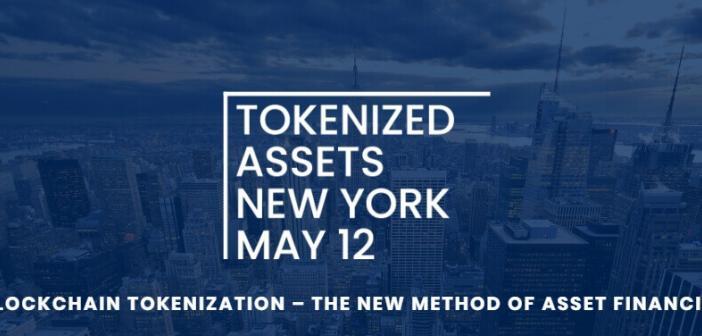 Blockchain tokenization is one of the hot topics out there. It is about tokenization the real world assets including bonds and stocks. The tokenization will open up new boundaries for everyone, and this is what the Tokenized Assets New York aim to figure in their conference out there. It will take place in Westin Times Square. The event is going to take place on May 12th.
More about Tokenized Assets New York
The tokenized Assets New York provide comprehensive blockchain technology insights. They are going to showcase how blockchain technology can be used to tokenize a real-world asset. Once done, it can then be used to create a security token. Tokenizing assets have multiple benefits including lowering costs, improved transparency, better liquidity, and efficiency. Furthermore, it also provides new investment opportunities for investors which mean a better financial world around us.
Tokenized Assets New York is also well known the content that they have to offer. They also provide excellent networking opportunities.
Total Passes
The quality of the conference can be gauged from the fact that it has only 200 passes for purchase. If you want to become part of the conference then you need to make sure that you get the tickets before it gets finished. However, we still encourage you to do proper research before deciding to visit the conference as tickets are not cheap at all.
The Tokenized Assets New York ticket costs $695. It gives you full access to the whole event.
Program
The program of the conference is unique in its own way. As it is a one-day conference, the schedule is jam-packed and you are going to witness a lot of amazing content. Some of the key events are as follows:
FEATURED SESSION: Standardization of tokens and the future finance by Ron Resnick (Director EEA) & Marley Gray (Principal Microsoft)!

Introduction to security tokens by Ryan Hanley, an opening keynote

Tokenizing existing assets by Biser Dimitrov

Panel discussion on issuing token on the blockchain

Keynote: The role of stablecoins

Token projects

Networking
And much more!
Speakers
You can witness excellent speakers on the show floor. Some of them are below.
Nithin Eapen, Chief Investment Officer at Arcadia Crypto Ventures

David Seimer, CEO at Wave Financial

Malcolm Tan, CEO at Gravitas Financial

Diana Pires, Head of Institutional Sales at OKEx, Hong Kong.

Ryan Hanley, VP Business Development at TokenMarket Technologies

Brian Mulherin, CEO at RELQD.
Any many more!
Should you visit the event?
Tokenized Assets New York is a unique perspective on the blockchain technology as they through the tokenization aspect of the blockchain. The limited seats and superb content adds value to the conference. If you are in the blockchain industry and keen on understanding how tokenization works, and learn from real-world blockchain examples, then this conference is for you.