Tokenized Assets London
50% discount on full access passes with code: 101BLOCKCHAINS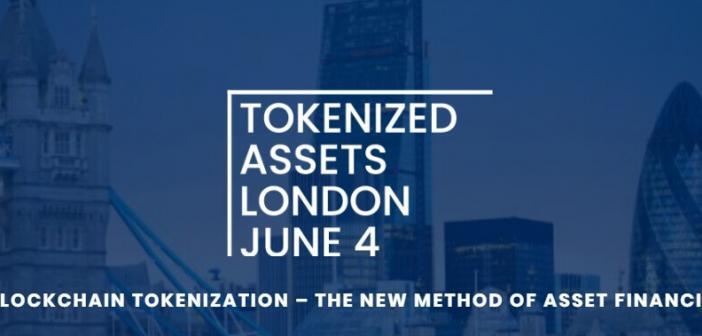 Tokenized Assets London is a blockchain tokenization event that explores the possibility and evolution of tokenization in the blockchain industry. It is a new method of "asset financing," and that would be the focus of the conference itself.
The conference will take place on June 4, 2019, where you can learn about the tokenized future of securities and assets. They will provide a comprehensive insight on how tokenization of the real-world assets will be done and security tokens will be created. There are multiple benefits of using tokenization in real-world including efficiency, liquidity, and transparency. Moreover, tokenization brings new investment opportunities for the financial sector where investors can enjoy better liquidity and ease of exchange.
Program
The program of the event is action-packed. The current program is not finalized as more speakers will be added. That's why we recommend checking their website regularly to get the updates. The whole program will be made available by April.
The key events in the conference include the following:
Issuing tokens on blockchain by Philipp Pieper and Brian Mulherin

Keynote on Secondary Market creation by Josh Goodbody

Investor's perspective: A panel discussion by Nithin Eapen and Jonny Fry

Regulation and governance: Keynote by Gordon Einstein

Role of Stablecoins: keynote by Edan Yago

Challenges of Stablecoin by Mohammed Abdel, Elizabeth White, and Marco Diaz
Tickets
The tickets for the conference costs GBP 595.
Tokenized Assets - A global conference.
Tokenized Assets will also take place in three other cities across the world along with London. It will take place in New York, Amsterdam, and Singapore. They aim to provide value to the different sectors including real estate, venture funds, collectibles, Growth companies, bond note, and natural resources.
Should you visit Tokenized Assets in London?
If you are interested in the tokenized concept and want to see how it impact the present and will impact the future, then the Tokenized assets conference is for you. The London conference still has to come up with a lot of details, and we recommend waiting for more information before getting yourself a ticket.