Tokenized Assets Amsterdam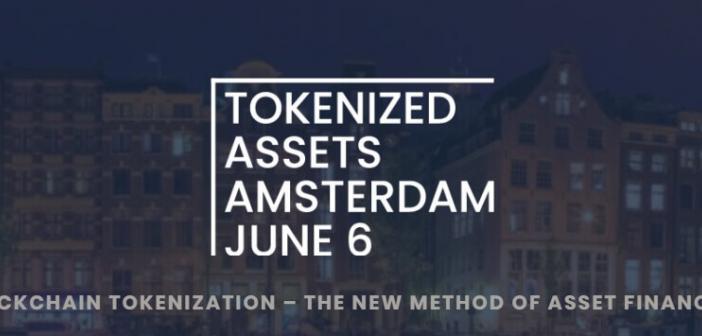 Tokenized Assets are a new way of asset financing. It is the new way through which startups and companies can raise money. The key term here is the security token which ties the tokens to a real-world asset. The conference will focus entirely on the tokenization and how the security tokens are created. The benefits of tokenization are apparent -- it helps to save the startup or company a lot of revenue by lowering issuer costs and ensure efficiency, transparency, and liquidity in the whole process of handling real-world assets. Tokenization also opens up new ways to make investment and provide liquidity to both investors and exchanges.
Tickets
The price of the ticket is €719.95. It will give you access to the whole event, and you can enjoy everything you want.
Program
The program of the conference on June 6, 2019. It is as follows.
Opening of conference: Nils Veenstra - Director at BECON, Netherlands
Panel Discussion: How to Issue Tokens On The Blockchain  - Philipp Pieper, CEO at Swarmfund, USA and Brian Mulherin, CEO at Reliquid, USA.
Keynote: Creating a Secondary Market by Josh Goodbody, Gloubal General Counsel at Huobi, United Kingdom
Panel Discussion: An Investor's Perspective, by Nithin Eapen, Chief Investment Officer at Arcadia Crypto Ventures, the USA and Jonny Fry, CEO at Team Blockchain.
Keynote: Regulation and Governance, Gordon Einstein, Partner at Cryptolaw Partners, USA
Keynote, The Role of StableCoins by Edan Yago, CEO at CementDAO, United Kingdom.
Panel: The Challenges of Developing a Stablecoin by Mohammed Abdel, Elizabeth White and Marco Diaz.
Should you visit the Tokenized Assets Amsterdam?
If you are curious about how tokenization takes place and its impact on how money is raised, then you should check out Tokenized Assets Conference in Amsterdam. It covers different aspects of tokenization including security tokens and its impacts. The pricing of the ticket is reasonable considering it is a one-day event.