The Israeli Treasury Forum
Featured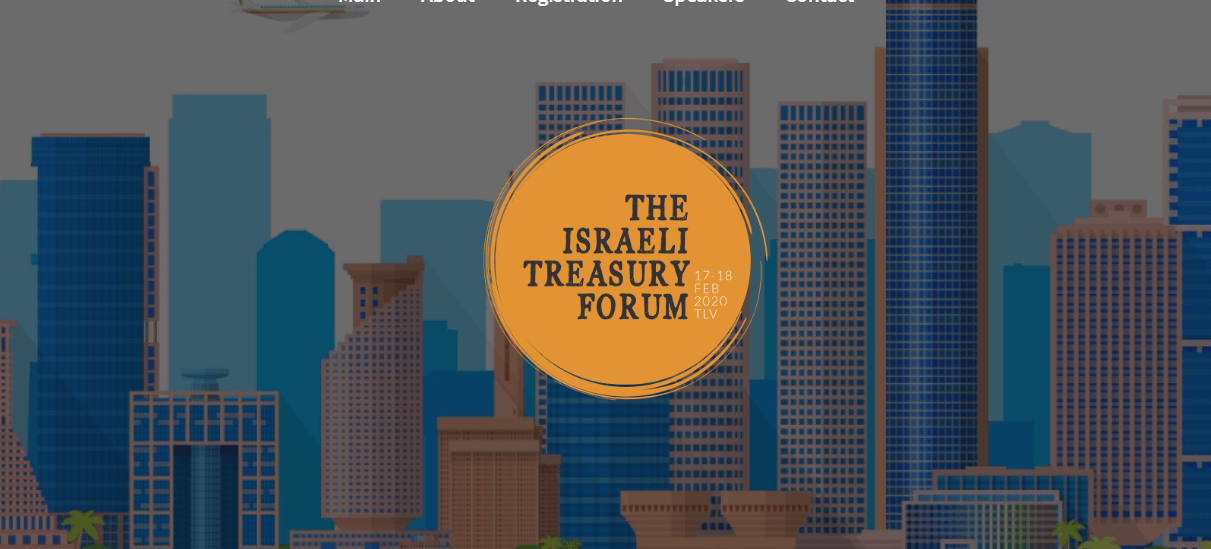 The Israeli Treasury Forum is going to take place on 18th Feb 2020. It is taking place in the innovation and peace center Tel Aviv, Israel.
The event brings in the new professional community, which will bring together the best minds from the leading Israeli organizations and corporations. Not only that, the event is global in scale as it will invite the financial executes from the global financial organizations as well.
The Attendees
The event is going to be attended by a plethora of people including the following
Chief Financial Officers
Accountants
Bankers
Chief Risk Officers
Treasury Managers
Software providers
Technological partners
Financial regulators
Conference Agenda
The main topic of the agenda is on financial topics. To get the best idea, let's list the conference agenda below.
Cash management future
Israeli bank readiness and payment landscape change
Hedging and asset-liability management
Supply chain finance win-win solution
As you can see, the main focus will be on financial topics. Supply chain finance will also be one of the main topics as it is closely related to the main agenda. Another topic would be a cash management future where the speakers will discuss the future of cash management, and how it can be improved and evolved to meet the new demands of the more resource-oriented and efficient world.
Apart from that, the payment landscape will also be covered. The speakers will discuss about the changes that are taking in the payment landscape with the introduction of cryptocurrencies. They will also discuss the readiness of the Israeli banks on the new changing payment landscape.
Lastly, the last topic would be asset-liability management and hedging.
Speakers
There will be some of the best speakers across the world. The speakers and representatives will be from the event's partners, including Swift, Serrlla, Uipath, and Kyriba. The treasury managers will also share their experience with the attendees.
Tickets
Currently, there is only one type of ticket available. It is a regular ticket size with a price of 280 NIS.