The Blockchain Conference Keynes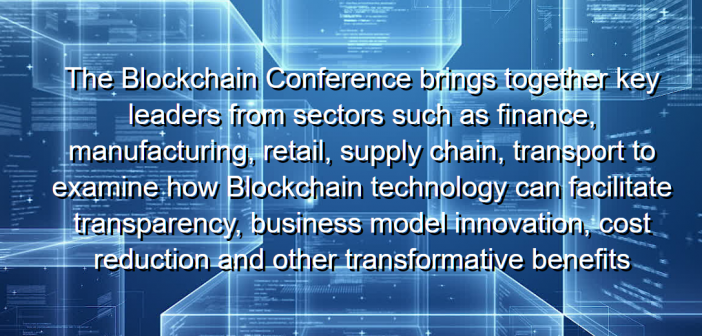 The Blockchain Conference is a one-day event that will take place at Marshall Arena, Milton Keynes. It is going to take place on 24th November 2020. The main aim of the conference is to bring together the key leaders from different sectors, including retail, supply chain, finance, manufacturing, transport and more! They will try to examine how blockchain technology can be used to improve transparency, make cost reduction, innovate business models, and also bring other vital transformative benefits.
More About The Blockchain Conference Keynes
At the event, the audience will be able to get a proper understanding of what blockchain technology has to offer. They will discuss how it works, and then focuses on its insights, affecting the business model and so on! They will also cover how to improve daily organization operations using blockchain.
The content will be served in top-level keynote series. It will also include an interactive panel discussion based on solution-based case studies. In the end, you will be able to get a lot of learning and also build interesting and meaningful partnerships in the blockchain space. They will also explore different industries that have been impacted by new technologies, including insurance, legal sectors, healthcare, energy, government, and more!
The Blockchain Conference is also co-located with TechConenct Live, which can attract more than 3000 delegates. That's a lot for just a one-day event!
Confirmed Speakers At The Blockchain Conference Keynes
Right now, there are five confirmed speakers for The Blockchain Conference.
Christine Bardwel, Global Strategy Lead - Oracle

Ben Park, Director of Robotics and AI - Sopra Steris

Anisha Malde, Developer - IBM

Florent Pons, Network Architect - Capgemini

Andy Wood, President - Cubic Motion
The Blockchain Conference In Numbers
Exhibitors - 200

Sponsors - 5

Speakers - 100

Associations - 20

Media partners - 20
Agenda
The blockchain conference agenda is diverse and unique as the delegates can move from one event to another. Check out the agenda on their official page to learn more about it.
Register
To become part of the conference, you need to register for the event for free. The sales end on 24th November 2020.