The Africa Blockchain Conference 2019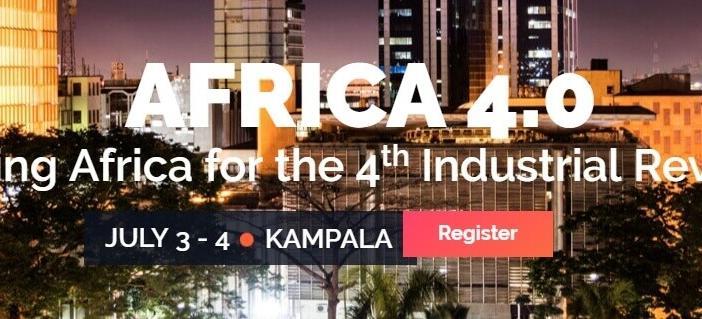 The two-day event  African Blockchain Conference 2019 is Africa 4.0 conference that is bringing the 4th Industrial Revolution. It is going to take place on July 3 and 4. It is a two-day event, and it will take place in Kampala, Uganda.
Statistics
Delegates - 3000
Speakers - 50
Days - 2
Tech Expo -1
Conference Focus
There will be multiple focuses on the conference. It includes Artificial intelligence, blockchain, Internet of Things, Robotics, Big Data, and Drones. All of these current technologies are poised to change the future.
Invited Speakers
Currently, they do not have the confirmed name of the speakers. However, you can take a look at the list of invited speakers for the conference.
HE. Yoweri K Museveni - President of Uganda
HE. Julius Maada Bio - President of Sierra Leone
Patric Muheirwe - CEO, Stanbic Bank, Uganda
Amit Pradhan - Chair, Silicon Valley Blockchain
Amaete Umanha - Founder, HoneyFlow Africa
Prof. Tonya M. Evans - Univesity of New Hampshire, USA
Parul Gurjal - CEO, Snowball, USA
John Dillon - 1st CEO, Salesforce.com, USA
and many more!
Draft Programme
The programme is not yet finalized. However, you can check out the important events that are going to take place during the conference. We recommend you to constantly check out for new updates on their website for more detailed and updated information.
Preparing Africa for the 4th Industrial Revolution - Presentation
Artificial Intelligence in Africa - Use Cases
Blockchain and land registry system - Use Cases
Future of Fintech, Digital Financial Services, Future of Fintech
Closing keynotes
Policy, Governance and Cyber Crime
Robotics in Africa
Break out sessions
Data Privacy
and much more! Apart from these topics, there will also be proper breaks where you get the chance to do networking.
Should you visit the Africa Blockchain Conference 2019?
Africa Blockchain Conference is one of the biggest events that is going to take place in Africa. So, if you are around Kampala, then we suggest checking out the event. To learn more, you can bookmark 101blockchains.com or visit their official page for more information.