TEAMZ Blockchain Summit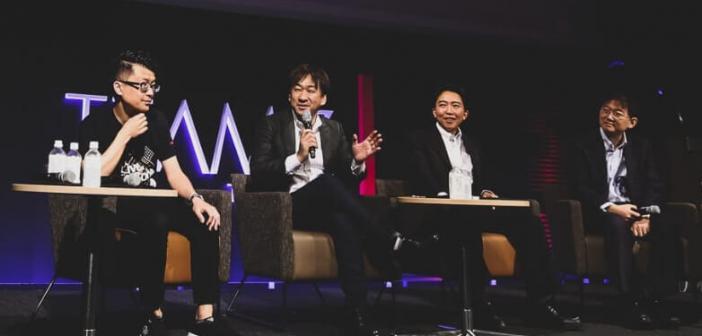 Teamz Blockchain Summit is a gorgeous blockchain conference that takes place on multiple locations including Tokyo and Malaysia. The Tokyo conference is already finished and set to return in 2020. However, if you still want to take part in the Teamz Blockchain Summit, you can check out their Malaysian conference that is going to take place on June 13-14, 2019.
More About Teamz Blockchain Summit - Blockchain Summit Tokyo
There is plenty of capital, leading crypto projects and big tech in both the cities, i.e., Tokyo and Malaysia. Tokyo offers $4 billion in the capital which makes it an excellent place for blockchain startups and companies to work on their product/service. The Tokyo event was a grand success as it took place on April 6th and 7th at the Toranomon Hills in Tokyo, Japan. The event was a grand success as thousands of people attended the event and learned something new about the blockchain ecosystem. The event was hosted by Cointime, Soar Ex, Jinse, Ps Ex, and ZBCCM.
Topics and Program
Many topics and program were covered in the topic. Few of them are listed below.
The value of blockchain by Franklyn Richards - As a director of Litecoin, he discusses the value of blockchain in the current world. He also put emphasis on how blockchain technology can be used to improve different industries.
Blockchain and the transition to the digital world by Anthony Pompliano - He discussed how the digital world is impacted by blockchain and also its transformation in terms of the current technologies.
VIP Conference
There was also a VIP conference at the event. The conference took place on the 1st day and was a closed-door meeting. Here the blockchain experts, leaders, entrepreneurs and attendees discussed the blockchain technology.
The key speakers and panelist who are part of the VIP conference included Jun Du of Node Capital, David Siemer of Wave Financial, Bradley Chun of Shuttle Fund, Dusan Stojanovic of True Global Ventures, Michimasa Naka of Boardwalk Capital, and many more! They discussed not only about the present but also about the future. The VIP guests were also allowed to ask questions to the speakers and guests.
VIP Dinner and VIP after party
VIP Dinner and VIP after party also took place to provide proper networking opportunities to all the VIP people.
Tickets
A wide variety of tickets are provided to ensure that anyone with an interest can become a part of the conference. Tickets were also divided into online and at the door.
Online tickets with limited quantity
1 day pass - students - $150.

1 day pass - audience - $300

2 day pass - audience - $500

Red Carpet Gala - $800
Tickets at the door
1 day pass - students - ¥ 30,000

1 day pass - audience - ¥ 50,000

2 day pass - audience - ¥ 70,000

Red Carpet Gala - No available
Should you visit Teamz Blockchain Summit?
Teamz Blockchain Summit provides a unique take on blockchain technology. It also offers an unparalleled experience when it comes to networking.