TabConf 2020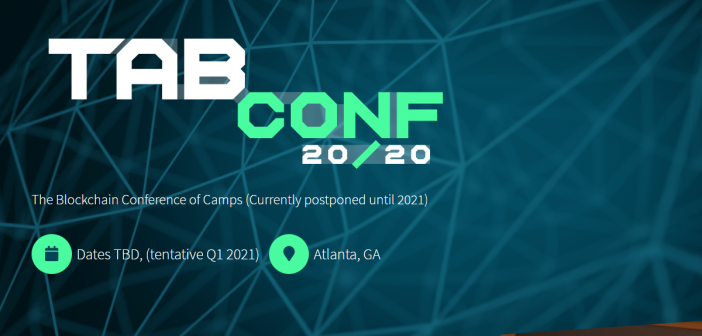 Tabconf 2020 is a well-known conference that is going to take place in 2020. But due to the pandemic, the Tabconf is now postponed to 2021. It is going to take place in Atlanta, GA.
So what the conference has to offer? Well, first of all, it tries to bring quality to the table where it is going to get rid of the fake leaders who fail to share the actual message the audience wants to learn.
To solve the problem they are going to split the conference into multiple camps. These camps offer a better way to interact with the right people and get hands-on experience. You also have the chance to earn a badge for your efforts and also have the chance to get the final prize.
Camps
At the event you will get multiple camps including the following:
Spice camp

Lightning camp

Dapp camp

Privacy camp

Art camp
These camps are a new addition to the Tabconf. To ensure that everyone gets the chance to learn, each of the camps will have a leader. The leader will be the charge of the camp and will make sure that the program runs as intended.
Right now, there is not much information about the camps, but according to the events page, they will be adding more information about it soon.
Venue
The venue of the conference will be the Georgia World Congress Center. The location offers an excellent way to meet new people. It is located in downtown Atlanta. The center is huge and covers 1.5 million square feet of prime exhibit space. It has three buildings that are interconnected which give events the flexibility to make their conference shine. You will also get access to 22-acre Centennial Olympic Park, Atlanta Falcons, Mercedes-Benz Stadium, and much more!
Right now, they have not determined the parking, lodging, and hotels.
Tickets
The tickets pricing for the TabConf 2020 is as below:
$99 per ticket if you pay using fiat

If you pay through cryptocurrency, you will have to pay just $75
You can pay through Globee, Everbrite, and Bitpay.