Swell by Ripple 2019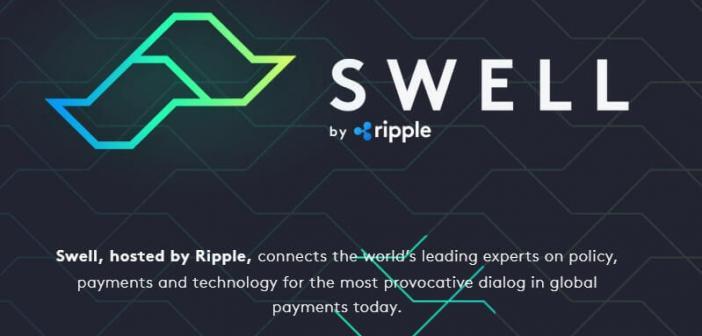 Swell is one of the unique conferences that is hosted by Ripple. The event will focus on topics such as payments, policies surrounding it and the technology that is making it all possible. The event is going to take place on October 1-2, 2019. It is a two-day conference where you will learn about blockchain, payments, digital asset adoption, and much more!
Ripple has known for its payments solutions and the cryptocurrency that has been part of the decentralized revolution. However, there are still a lot of other things that are going to be discussed at the conference.
Agenda and Speakers
Monday, October 1
Private meetings, breakfast, and demos
Bill Clinton Conversation
Ripple lunch
Flashtalk: Launching payment apps
Regulation innovation: A global opportunity
Central banks tell and show
Lighting round
Private meetings
Customer celebration
Tuesday, October 2
Private meetings, breakfasts, and demos
Survey says
Crypto regulations around the world
Commerce Future
Ripple Lunch
Retail remittances improvement: Flash talk
Cross-network settlement problem and solution
Futurists and payments and blockchain
Digital assets adoption
Customer award reception
Speakers
There will be a lot of amazing speakers at the conference. Some of them are listed below
Kanchan Kumar - CEO, Remitr
Nicolas Palacios - CFO, Cuallix
Brad Ganey - COO and SVP, Catalyst Corporate Federal Credit Union
Daumantas Dvilinskas - CEO, TransferGo
Tokunboh Ishmael - Chairwoman, African Venture Capital Association
Ben Brabyn, Head of Level 39
Prajit Nanu - CEO and Co-Founder, IstraReM
and many more!
Should you attend the conference?
If you are into the payment industry, then you can check out the Swell by Ripple. It offers a unique perspective about payments and how it will be changed in the future.