Stockholm Blockchain Forum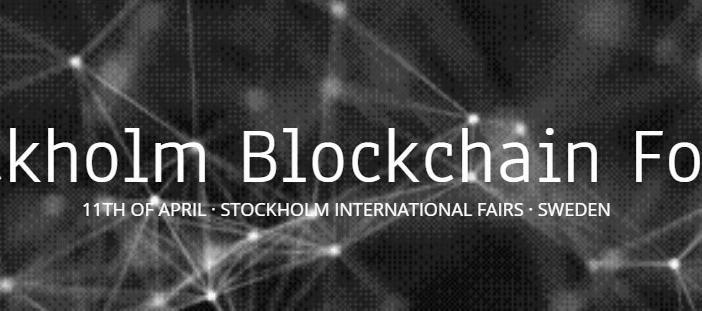 Stockholm Blockchain Forum is a one-day event that is going to take place on the 11th of April at the Stockholm International fairs, Sweden. The main theme of the forum is blockchain for business. Here they will be focusing on how to improve supplier relationship and also bring advantages to that of the customer.
Other key aspects that will be discussed include RIO improvement using ROI, regulation, status, adoption, and so on.
Why should you attend
Stockholm

Blockchain Forum?

There are many reasons to attend the forums. If you are interested in learning how blockchain fairs for a business, then the forum got you covered. It will discuss important topics including customer support, ROI and so on. To get a full grasp, let's list the reasons to join them.
Learn how blockchain can work for your business.
Learn how blockchain can let you enhance supplier and customer relationships
Understand how blockchain can be used to enhance operational efficiency
Gain the concepts that will help you use blockchain to increase your business ROI
Also, learn about blockchain's ROI, regulation, the status of technology, adoption, and business integration.
Tickets - Blockchain Event Stockholm
The tickets of Stockholm Blokchchain Forum are reasonably priced.
Early bird ticket - €99 - Full conference access, expo floor access, refreshments, networking cocktail hour, lunch (SOLD OUT)
Normal Pass - €199 - everything that early bird ticket has to offer.
Group Pass(5 people) - €496 Get one ticket free plus everything that the normal pass has to offer.
Media pass - Free - you only need to get in touch with them to get the pass
Student Pass- €49 - Pass for students (SOLD OUT)
They do not have a crypto payment system, so you need to use normal payment methods.
Networking dinner
Networking dinner is also held after the event ends. However, it invite-only to 100 people.
Agenda
There will be sessions and workshops. The full agenda is as follows.
Exclusive dinner -10th April Knights of blockchain dinner
Registration
Welcome
Panel 1: Regulations in focus(EU landscape)
Keynote - Humanizing Blockchain - How to build trust in a trustless system?
Fireside chat - Decentralized governance and DAOs
Networking break
Panel 2: Token economy of future and banking today
Panel 3: Decentralized and centralized exchanges
Structure Q&A time
Lunch break + 1 to 1 meeting
Panel 4: STO and assets tokenization
Panel 5: Blockchain for the future
Case studies: Blockchain applied to business
Networking break + 1 to 1 meeting
Cocktail hour
Speakers
There will be many prominent speakers on the conference floor. Some of the notable speakers that will attend the Stockholm Blockchain Forum are as follows:
Georg Sapiano - Managing partner at Aequitas Legal
Reibin Amin - CEO at Cryptosalary Sweden AB
Joesph Pitluck - CEO at Freerange
Nicolette Spiteri Bailey - Partner at Partners Limited
Sebastian Markowsky - Director at GP Bullhound
Reasons to attend the Stockholm Blockchain Forum
There are many reasons to attend the Stockholm Blockchain forum. Let's list a few of them below.
Learn how to implement blockchain technology
C-Level executive exclusive
A great hub of innovation
Quality content
Structured networking