Security vs Crypto: The challenges to securing cryptocurrencies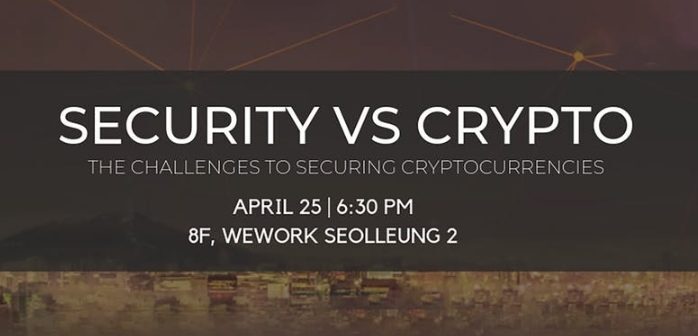 Security has been the main concern for those who dive in the crypto world. Even big companies are keen on learning how security and crypto work together and trying to find solutions to the already existing problems with the help of blockchain.
Security vs. Crypto is one of those events that aim to discuss the challenges that take to secure cryptocurrency. It will also discuss the current states of the crypto market and cybersecurity. The event is done on a small scale and will only have two prominent speakers participating. The speakers will first describe the state of cryptocurrency and blockchain and then move to security threats that are associated with them. They will also provide solutions to the problems and educate the audience about the same.
On top of that, they will be focusing on the key features of blockchain including security, efficiency, and transparency.
Who should attend the event? - Security vs. Crypto
Anyone who is related to blockchain or wants to learn about blockchain and its security can join the event.  Blockchain offers excellent security foundation, and the users can learn how to use it to secure their crypto assets.
The event will also offer free beer, food, and gifts for those who attend.
Tickets and Location
There is no ticket needed for the event. However, the seats are limited, and hence it is all about first come first server. If you want to get in, we suggest leaving for the event early.
The location for the event is WeWork Seolleung 2.
Keynotes speakers
The following speakers will share the keynotes
Peter Sinkevich: Founder of United States Blockchain & Cryptocurrency Association
Dr. J.R. Regan: VIce-Dean at Endicott College and Former [email protected] Deloitte
Marc Raphael: Founder and CEO @ KeySupreme Cybersecurity
Who is managing the event?
Next Big Things in Tech is managing the event.