Security Token Summit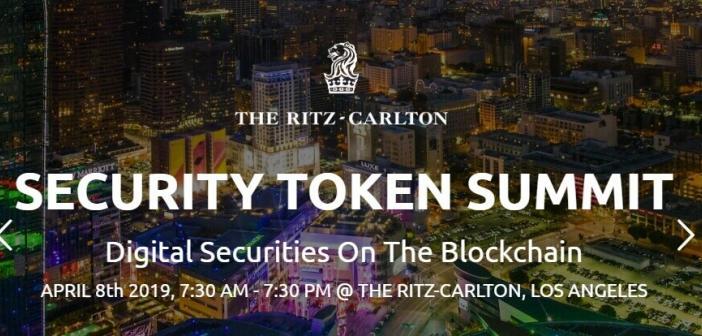 Security tokens are the future as they are more secure and are backed by a real-world asset. Security Token Summit is a conference that talks about "Digital Securities On The Blockchain." It is scheduled to take place on 8th April at the Ritz-Carlton, Los Angeles.
Security Token Summit is a Preeminent Digital Securities Industry Event that focuses on Digital Securities and Security Token. The event will cover different aspects of tokens including tokenization, marketing, regulation, investing, standards, custody, real estate, and insurance.
Who Attends The Summit?
So, who can benefit from attending the Security Token Summit? Almost anyone interested in the digital securities space. The event will host a lot of speakers, brightest minds and innovators from all over the world, and as an attendee, you will be able to witness everything that the security tokens world has to offer. If you are related to any of the following areas, then you can take find the summit useful.
Custody

Insurance

Broker-Dealer

Trading

Legal

Compliance
Featured Speakers
The speakers in the Security Token Summit are top-notch. They are as follows:
Greg Gilman - Founder, Science-Inc

David Weild IV, Founder, Chairman and CEO, Weild & Co.

Amy Wan, Founder & CEO, Sagewise

Henry James, Deputy CEO & CSO, Fincross International

Andy Elson, Chief Counsel, Fincross International
And many more!
Registration Fees
The registration fees for the event is set at $1,699 which gives access to the whole event including breakfast, lunch, and coffee.
Venue
The venue of the Security Token Summit is Ritz-Carlton in Downtown Los Angeles. It is one of the most premium places for a venue.
Should you attend the event?
The event is at the heart of Los Angeles which makes it a great place to visit. Los Angeles is known for its technological growth and innovation. If you are interested in security tokens or blockchain in general, then the event is for you.