Seamless Asia 2019 Blockchain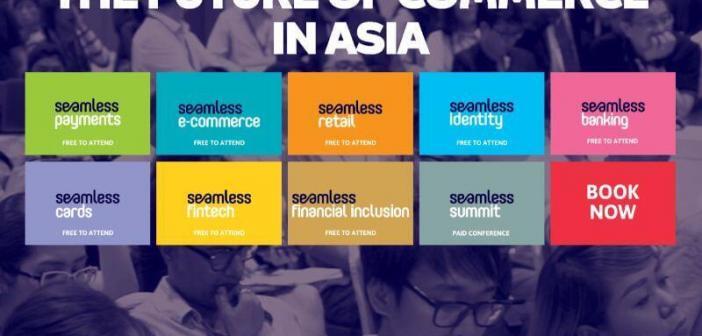 Seamless Asia 2019 is being organized as a three-day event with 25th June allocated for a one-day workshop which rolls over to 26th and 27th June scheduled for numerous conferences, exhibitions, and the Seamless Summit.
To be held at the Suntec Convention Centre, Singapore, the Seamless Convention aims to tackle the major issues concerning the future of payments, banking, identity, e-commerce, and retail.
Speakers
Seamless Asia 2019 is in the course to bring together some of the greatest influencers and thought-leaders in this side of the planet to share the stage and educate us on the latest advancements, opportunities, as well as risks currently in the industry.
By and large, the conference is going to host over 350 speakers. Here is a quick look at some of the most distinguished faces in the roster.
Sandeep Aggarwal, Founder, Shopclues and Droom.in, India.

Syed Musheer Ahmed, General Manager, Fintech Association of Hong Kong, Hong Kong.

Asgar Ali, IT Consultant to Prime Minister of Nepal, Government of Nepal, Nepal.

Girish Anthr, Managing Director - Head of Core Platforms, Credit Suisse Singapore, Singapore.

Amol Bahuguna, Head of Payments and Cash Management, Commercial Bank of Dubai, UAE.

Paolo Baltao, Senior Vice President, EON Banking Group, Union Bank of The Philippines, Philippines.

Jamie Barclay, Marketing Manager, Renovite Technologies, UK.
And many more.
Agenda
The entire event is broken down into three segments as discussed below:
Workshop
25th June is allocated to 8 workshops divided in the morning and afternoon.
Data and Analytics Relating to Banking - (Morning)

Blockchain in Finance and Banking Sector - (Morning)

Introducing AI in Retail & E-Commerce - (Morning)

Digital Marketing - (Morning)

Introducing AI in Banking - (Afternoon)

Loyalty in the Banking Sector - (Afternoon)

Use of Big Data & Analytics in E-Commerce & Retail - (Afternoon)

Making a Great Loyalty Programme - (Afternoon)
Conference
Seamless Asia 2019 is organized in 8 free conferences which anyone and everyone can enjoy. However, the main event - Seamless Summit is going to be a paid conference.
Exhibitions
Exhibition stalls and areas are going to be set up where startups or companies serious about the Asian market can display their product or service to gain traction and build awareness.
Statistics
Here are some notable statistics regarding Seamless Asia 2019.
Over 6000 attendees.

Over 350 Speakers.

150 Exhibitors.

10 Conferences. 9 free to attend. 180 conference speakers.

1 major show.
Ticket Prices
As mentioned earlier, 8 of the conferences are organized as free. However, you will need to get an entry pass to attend. It is available from their official website.
Individuals who are interested in attending the workshop, as well as the conferences(free), are requested to pay $695.
If you are planning to skip the workshop and directly attend the conferences and the main Seamless Summit, then prices are set at $1530 per ticket. Whereas tickets covering the full event including the summit, workshop, and the conference are priced at $1800. These prices are only valid if you book by 7th June 2019, after which it is subject to change.